During last year's Small Business Saturday, the owners of Hearth & Hammer General in Batavia could only let in two or four customers at a time because of capacity restrictions put in place because of the pandemic.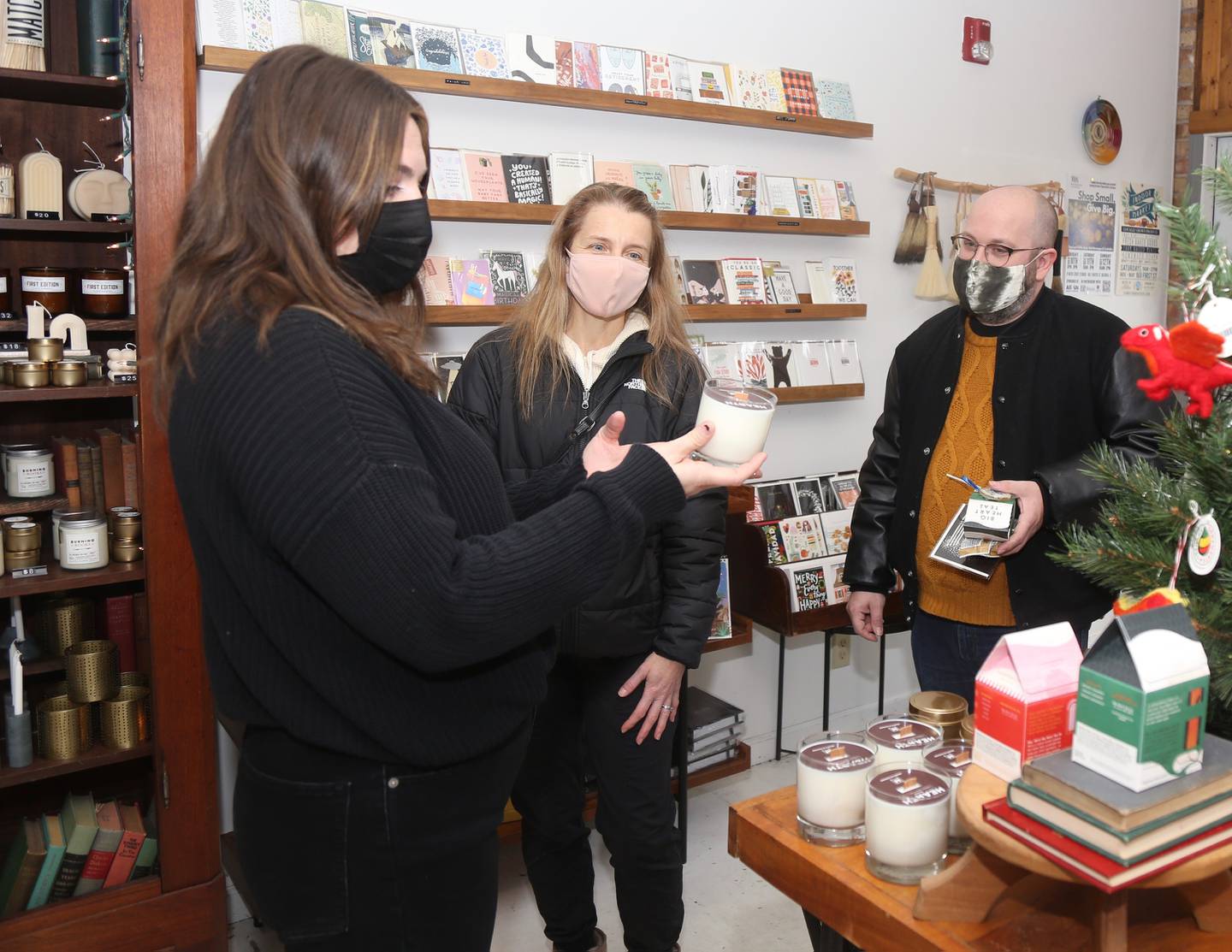 "We had to ask people to wait out in the cold," owner Annie Scholl said. "It was terrible. They were so kind to us. They waited in line outside."
Those capacity restrictions were lifted in August as the state moved into Phase 5 of the Restore Illinois plan to slow the spread of COVID-19. On Saturday afternoon, the store was seeing a steady stream of customers.
"This year, it's been really lovely," said Scholl, who owns the store with her husband, Andy Kenney. "Everyone can come in, there's plenty of space and we have not had to ask a single person to wait outside. We're very, very grateful for that."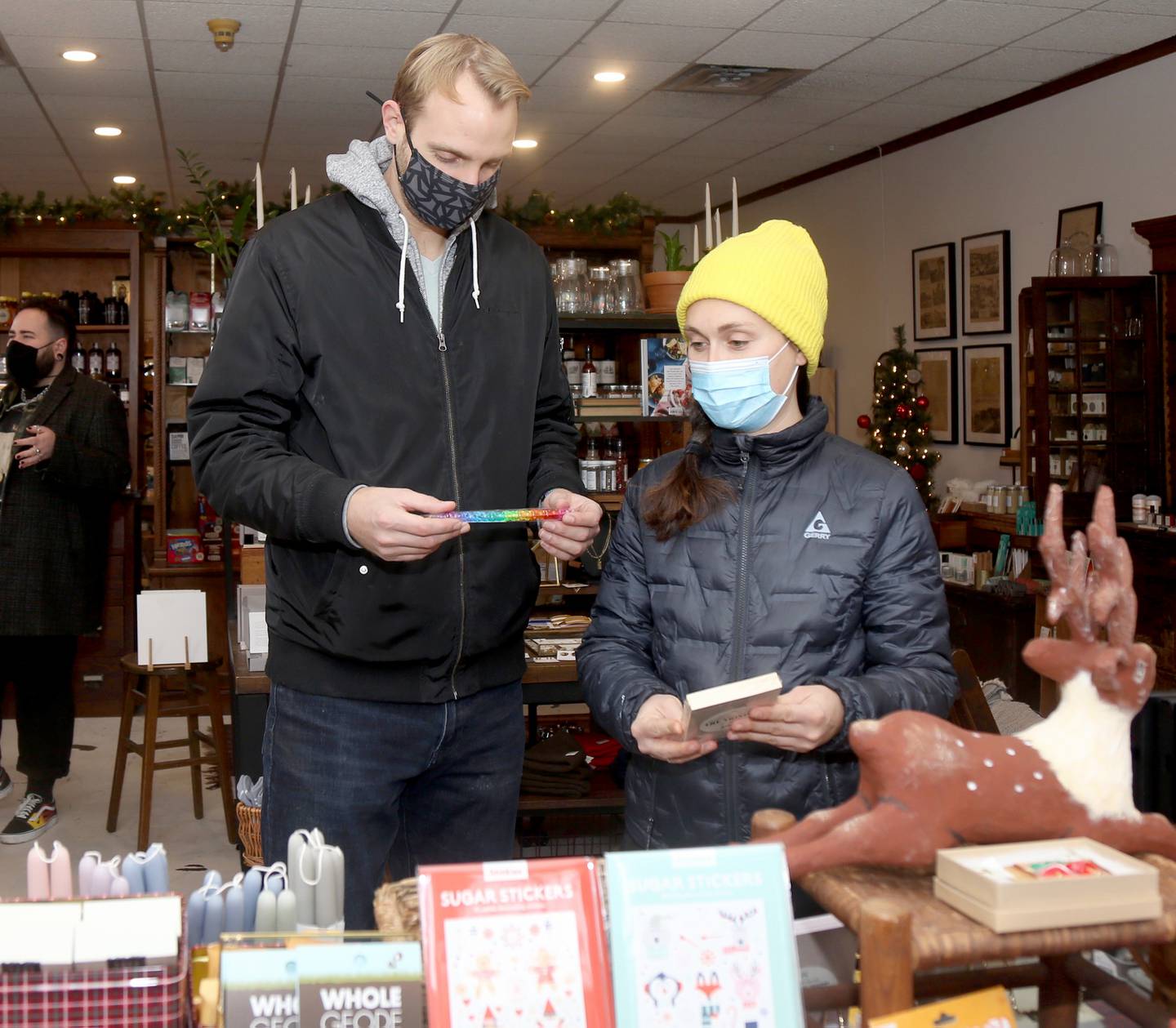 Both Scholl and Kenney grew up in Batavia. Hearth and Hammer is a literary candle studio and general store. The candles are made at the store.
Started by American Express in 2010, Small Business Saturday encourages consumers to do their shopping at local businesses. It is held each year on the Saturday after Thanksgiving and after Black Friday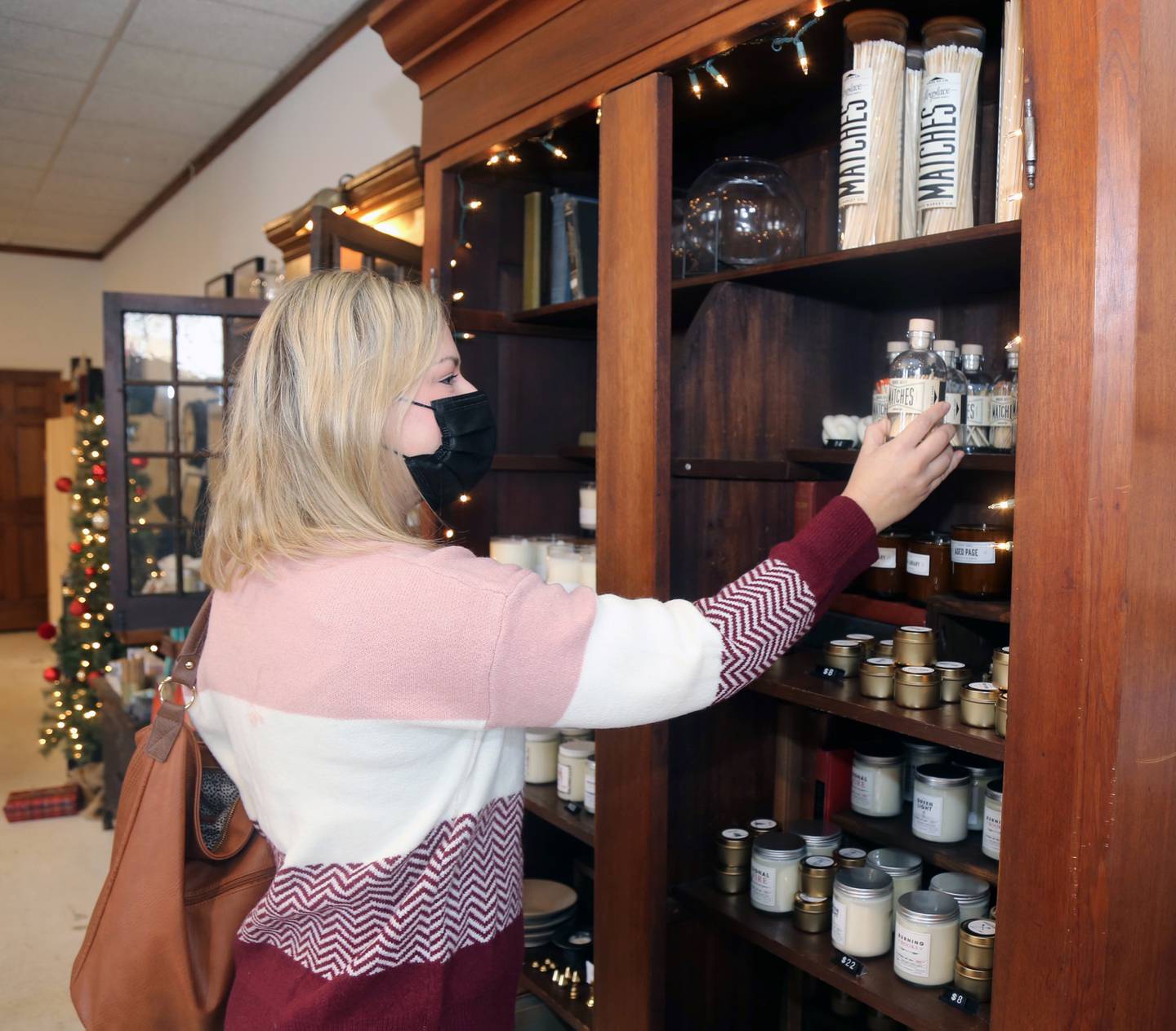 Hearth and Hammer opened in October 2019, just a few months before the pandemic.
"I feel really grateful because we already had an online presence," Scholl said. "We would sell our literary candles wholesale to different bookstores and shops across the country, so we already had a website."
Mary Kate Dieter of St. Charles was at the store on Saturday picking up some Christmas presents. This was her first time in the store.
"This is a pamper kit," Dieter said, in talking about one of the items she opted to buy. "It's got like sample sizes of eye creams and face scrubs and stuff."
On Saturday, newly opened business The Pep Line – located in downtown St. Charles – was offering treats like s'mores and hot cocoa as well to those people who were in the downtown to watch the Electric Christmas Parade. They could also keep warm by standing around a smokeless wood burning fire pit.
The Pep Line carries many of the furniture and decor owner owner Shannon Peppeard uses when designing and styling clients' homes.
"We are a home decor shop with my design studio," she said. "Peppeard Design is on the second floor and then on our first floor, our lower level and our back cottage are all goods for the home."
Peppeard said she did brisk business during Small Business Saturday.
"There were so many people that made it a point to come out and check us out," she said. "A lot of people were coming in for the first time."
On Black Friday, shoppers weren't just headed to the malls. They were also stopping by local businesses such as Kiss The Sky record store in Batavia.
Black Friday was also RSD Black Friday at the store and Kiss The Sky and other independent record stores across the nation sold releases that are only available that day. As part of the day, local musicians Noah Gabriel and Ryan Carney teamed up to perform for those dropping by the store.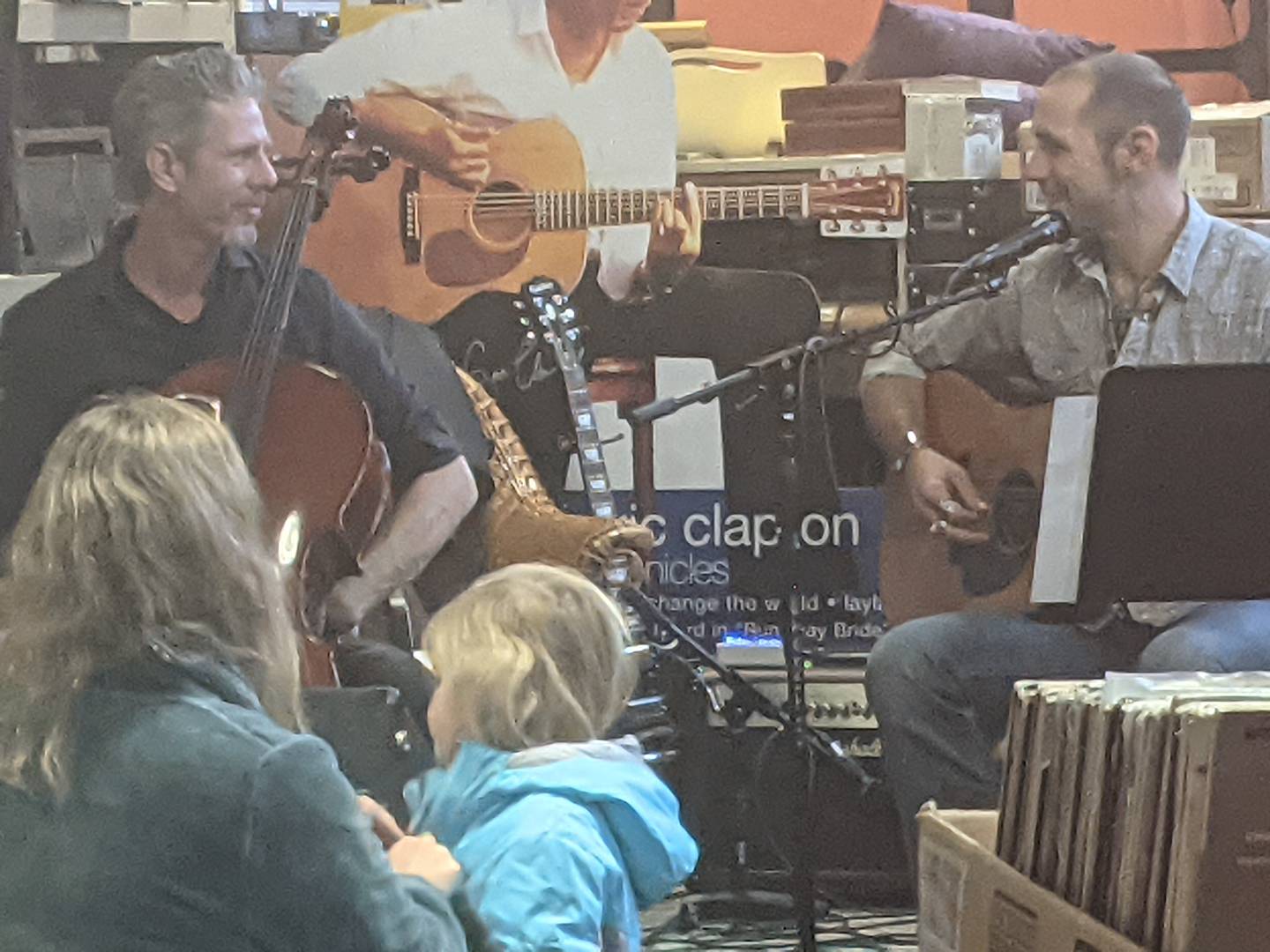 Gabriel said he was happy to be performing in front of live audiences again.
"I did a lot of Facebook live streams and it's really weird when you're telling a story to nobody," he said. "And you get no reaction. I'm so used to finishing a song and at least hearing one person clap. You finish the song and it's just silence. There's nothing to feed off of."
Carney, who has previously played at Kiss the Sky, has a great appreciation for the record store.
"Kiss The Sky is a special venue," he said. "As you can see as you look around, where do you find this anywhere else?"
The store did brisk business on Black Friday. Kiss The Sky owner Steve Warrenfeltz said local businesses have been seeing increased community support during the pandemic.
He anticipates this Black Friday will be one of the store's best Black Friday in the past five years.
"A lot of it has to do with community support," he said.