The Paramount Theatre's version of "Cinderella" is a high energy romp that is the perfect way for a family to usher in the holiday season.
The theater has taken the timeless classic and put a modern spin on it. In the process, the Paramount has made it more relevant than ever.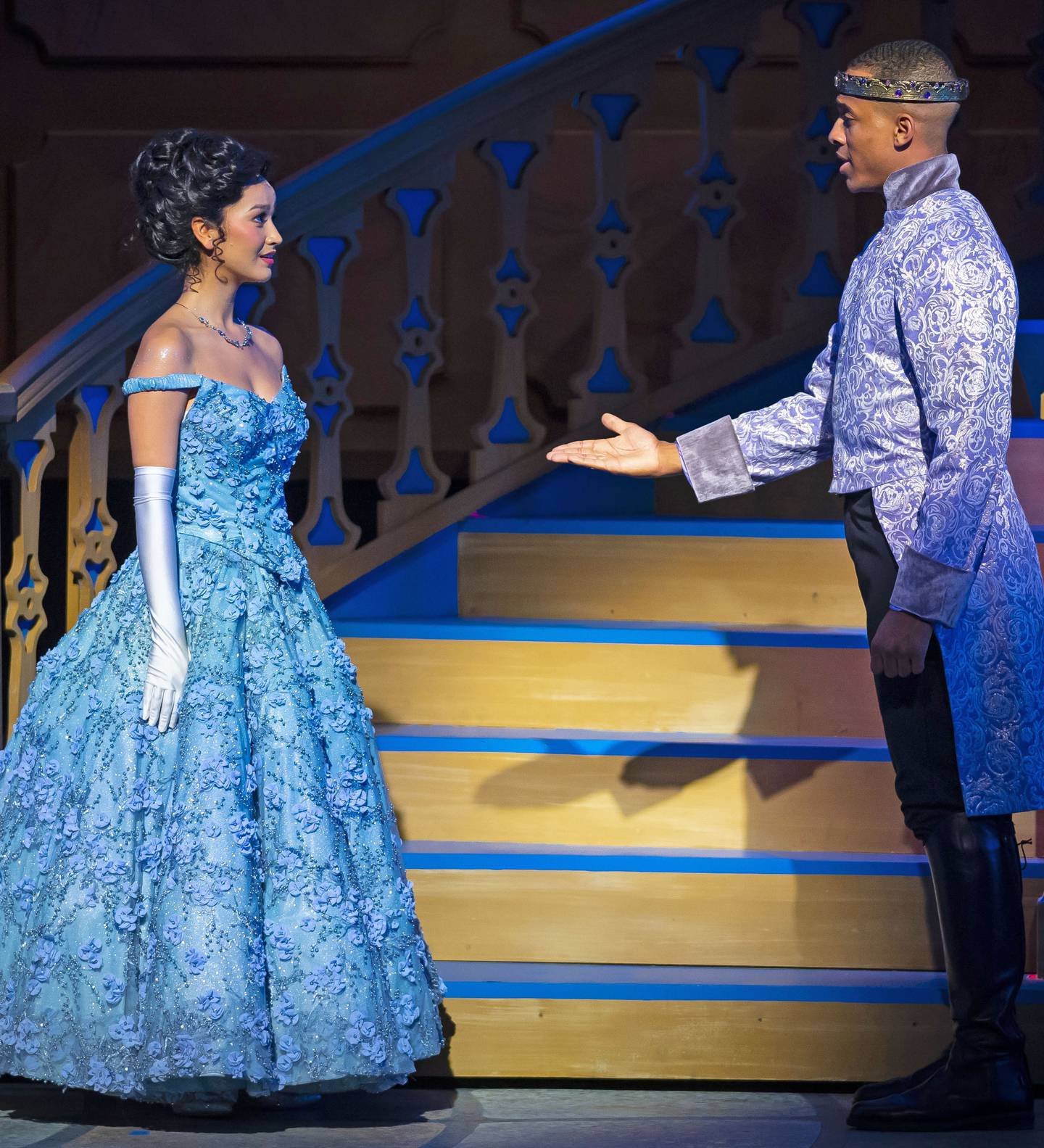 Making their impressive Paramount debuts are Mikayla Renfrow as Cinderella and Markcus Blair as Prince Christopher. Blair's strong vocals are matched only by his strong stage presence.
Renfrew's innocent charm is what helps make her character so appealing. And her soaring voice helps put an extra bounce into Rodgers & Hammerstein's songs.
"Cinderella" also provides plenty of laughs, provided in large part by Lorenzo Rush Jr., who plays the part of Lionel, Prince Christopher's steward. He had previously played Caiaphas in the Paramount Theatre's spectacular version of "Jesus Christ Superstar."
One almost feels sorry for him for the constant unwanted advances he receives from Cinderella's stepmother, but he is charming in the way he fends off those advances.
Tiffany Taylor, who also is making her Paramount Theatre debut, injects much laughter as Cinderella's stepsister, Joy. Her interactions with her sister, Grace, are entertaining to watch and will no doubt remind many audience members of their relationships with their own siblings.
The musical also stresses the importance of being kind and respectful to other people, a message that bears repeating these days. And it's about finding hope in a hopeless situation, as Cinderella successfully does.
Along with joyful dance numbers and stunning sets, the production's special effects will leave you amazed, such as when Cinderella's raggedy dress magically turns into a beautiful gown.
"Cinderella" will run through Jan. 9. The Paramount Theatre is located at 23 E. Galena Blvd. in downtown Aurora.
For tickets and information, go to ParamountAurora.com or call the box office at 630-896-6666 from 10 a.m. to 6 p.m. Mondays through Saturdays.