The Graceful Ordinary will add to St. Charles' culinary scene when it opens its doors on Friday.
With the menu featuring such delicacies as wood-roasted dry aged strip steak, grano arso orecchiette and octopus carpaccio, The Graceful Ordinary executive chef/owner Chris Curren described the restaurant's fare as "refined rustic cuisine."
"It's an upscale American tavern that is kind of set around our wood-burning brick hearth and the open kitchen, taking classic, American types of food and making it in a much more refined manner," he said during a recent preview event at the restaurant.
He owns the restaurant with his wife, Megan Curren, who also serves as the restaurant's event sales manager. The couple lives in Hampshire.
Reservations can be made by going to the restaurant's website, thegracefulordinary.com.
The Graceful Ordinary is in the former BMO Harris Bank building at 1 E. Main St. overlooking the Fox River in downtown St. Charles. One of the challenges the couple has been facing in readying the restaurant to open are the supply chain disruptions that have affected so many businesses.
"It's been a journey," Megan Curren said. "Manufacturing and supply issues have made it a long journey, like everywhere and everything that's happening in today's world. But I think through all of that we are very, very happy with the outcome."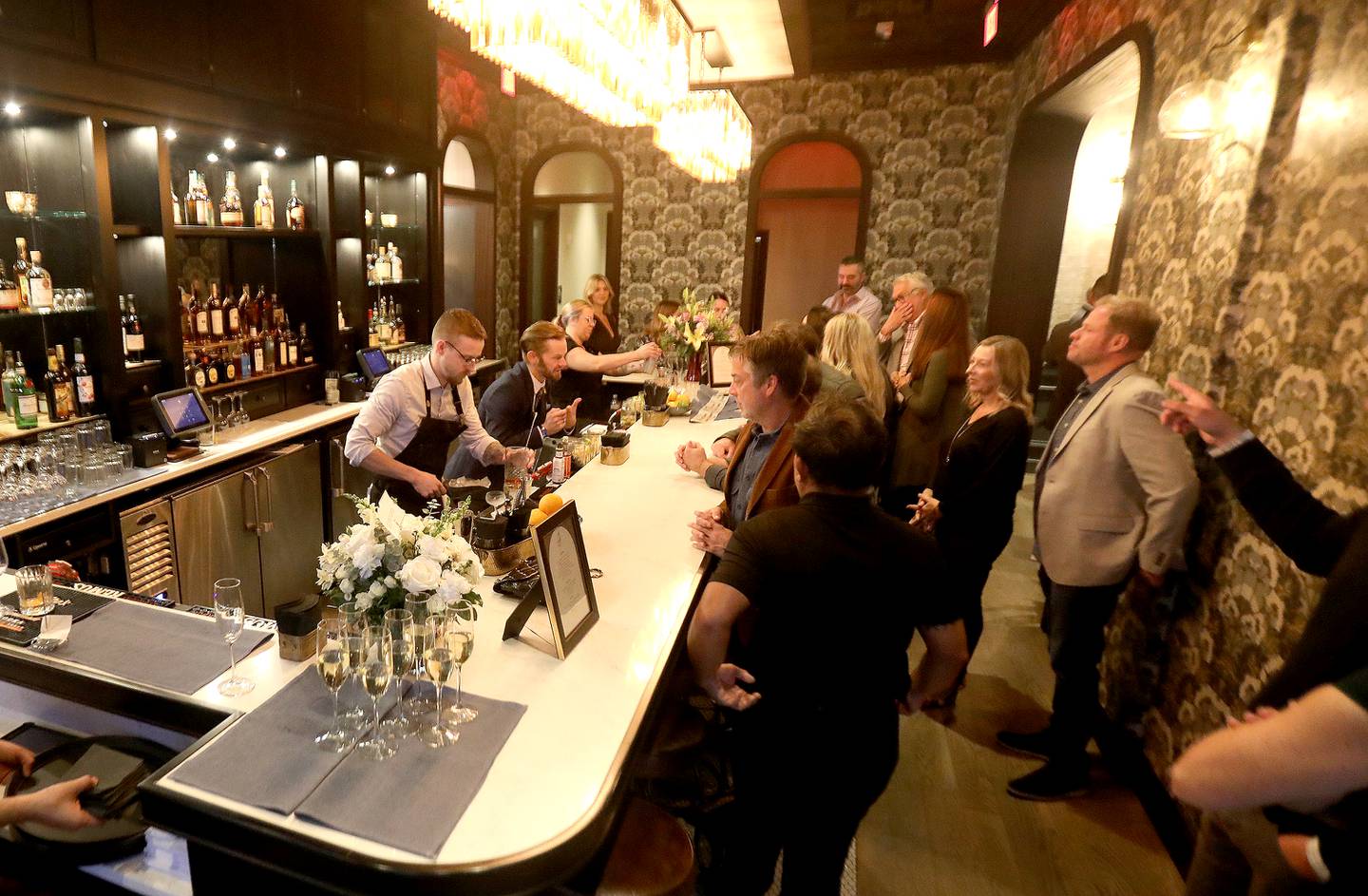 And because of a labor shortage – a problem also experienced by many businesses – they put new practices in place in order to attract a strong employee base. For one, the couple decided it will close the restaurant on some major holidays as well as on Sunday evenings and Monday mornings.
The 4,700-square-foot restaurant will have seating for 120 guests indoors and an additional 110 customers outside. Features include a wood-burning brick hearth, a bar and lounge area, a private dining room housing the restaurant's expansive wine collection and an outdoor terrace overlooking the Fox River.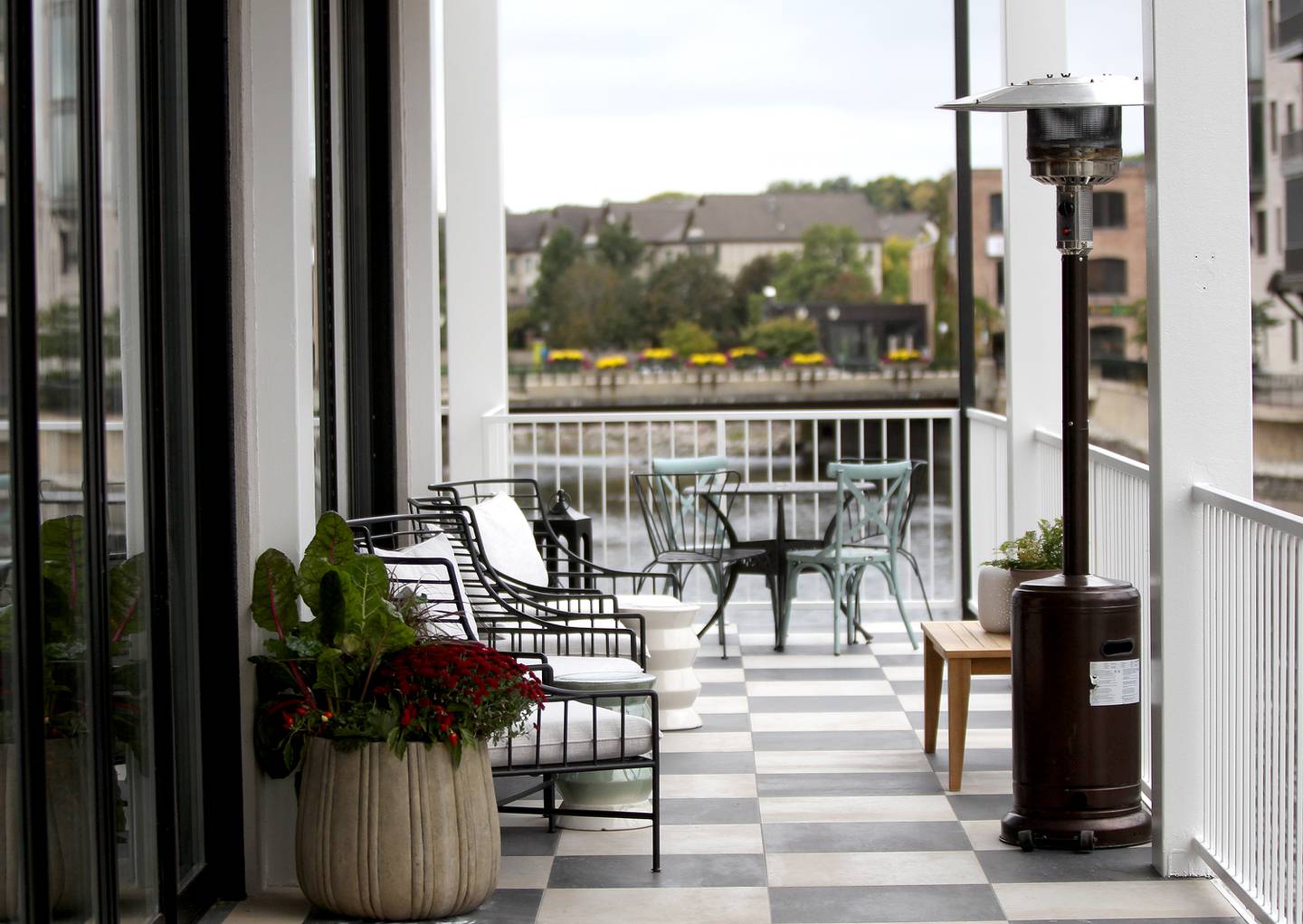 The Graceful Ordinary is the latest addition to the growing restaurant and entertainment scene in downtown St. Charles. The building is owned by Curt Hurst. Hurst and his son, Conrad, own Frontier Development, which has been involved in several projects in downtown St. Charles.
In 2019, Frontier Development purchased the Arcada building, which houses the Arcada Theatre and Club Arcada. The historic building first opened its doors in 1926, attracting such performers as George Burns and Gracie Allen.
Frontier Development also owns the building that houses Flagship on the Fox sports bar and Pollyanna Brewing Company in downtown St. Charles.
Curt Hurst commended the efforts of the couple, including the couple's hiring practices.
"The culture that they're developing is amazing," he said. "It's going to be a really fun spot for people and I think people will feel that culture. It's very respectful and family oriented."