GENEVA – Geneva Community Chest is marking its 50th year this month, having raised and given $5.5 million over that period to more than 30 local charities that serve Geneva.
"The people before us did not keep very good historic records," said President Kristie Granquist Dienst. "But based on actuals of what we do have, we can confidently say that in 50 years, we have given $5.5 million."
Geneva Community Chest was largely funded from the 1960s through the early 1980s by payroll deductions from local employers. But as that concept waned, directors organized fundraisers. Those, along with contributions, the organization continued to raise $150,000 to $180,000 a year.
The COVID-19 pandemic put a stop to the normal fundraisers during 2020, which lead to the group to raising about $50,000 less, board member Jean Gaines said.
"We were concerned whether we could fund anything in 2021," Gaines said.
"Residents really stepped up to the plate and gave more," Gaines said. "They could not fill the gap entirely, so we funded partially – especially those agencies that gave for the most needs of food, shelter and medical care."
Dienst said in addition to fundraisers, the organization relies on its annual campaign, and it was here that residents gave more.
"We were very grateful for that," Dienst said.
The fundraisers that suffered under Covid were the golf outing and the 5K.
"The 5K was virtual and that's not the way to do it. We really suffered with our 5K," Dienst said.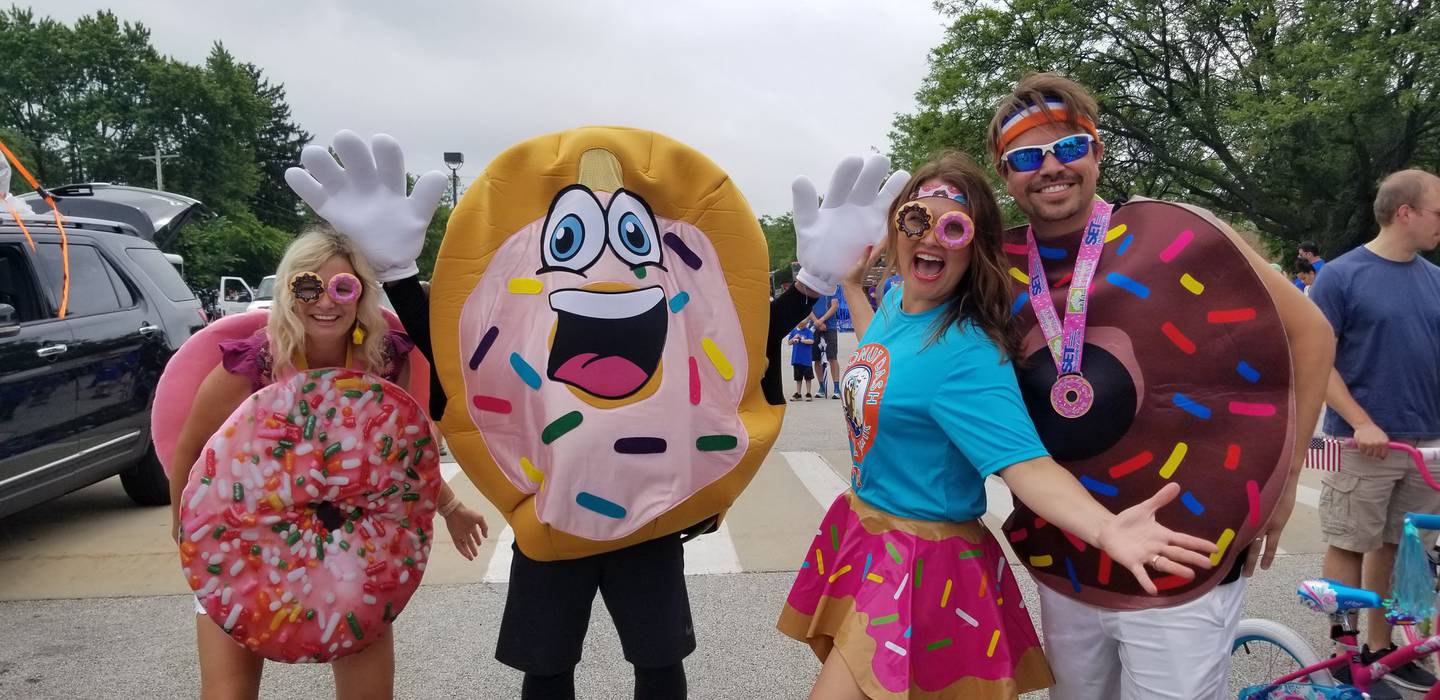 During the pandemic, however, the board figured out a way to host a gala without a crowd.
"We went to local residents and paired wine that Mike Simon provided to us at cost," Dienst said. "We paired wine with four restaurants in town."
Residents ordered the meals and wine through the Board of Directors, who then delivered it to their cars, Dienst said.
"It was a special menu and we were the only ones who promoted it that week," Dienst said. "Each restaurant had at least 50 to 75 dinners."
This year, they hosted a successful golf outing in August at Eagle Brook Country Club in Geneva, with the maximum of 160 golfers, Dienst said.
Instead of an inside dinner, they offered an outdoor picnic, she said.
More than 95% of what is raised is awarded through requests from local nonprofits and charities. It currently supports 32, including TriCity Health Partnership, Mutual Ground, DayOne Pact, Hands of Hope, TriCity Family Services, Northern Illinois Food Bank, Elderday Services, CASA and LivingWell Cancer Resource Center, Dienst said.
Donations can also be made directly through its website, www.genevacommunitychest.org.
Mayor Kevin Burns on Monday is expected to recognize Geneva Community Chest Day on Oct. 21 in honor of the organization's 50 years supporting Geneva charities with a proclamation, according to the City Council meeting agenda.
The proclamation states that Geneva Community Chest was founded in 1970 and through its support of local charities, has impacted the lives of more than 20,000 people with medical, counseling and housing assistance, including providing bicycle helmets to every first grade students.