The Mad Hatter scarecrow certainly drew its fair share of attention as it sat comfortably in front of the newly opened Mad Batter Bakery and Confections along West Main Street in downtown St. Charles.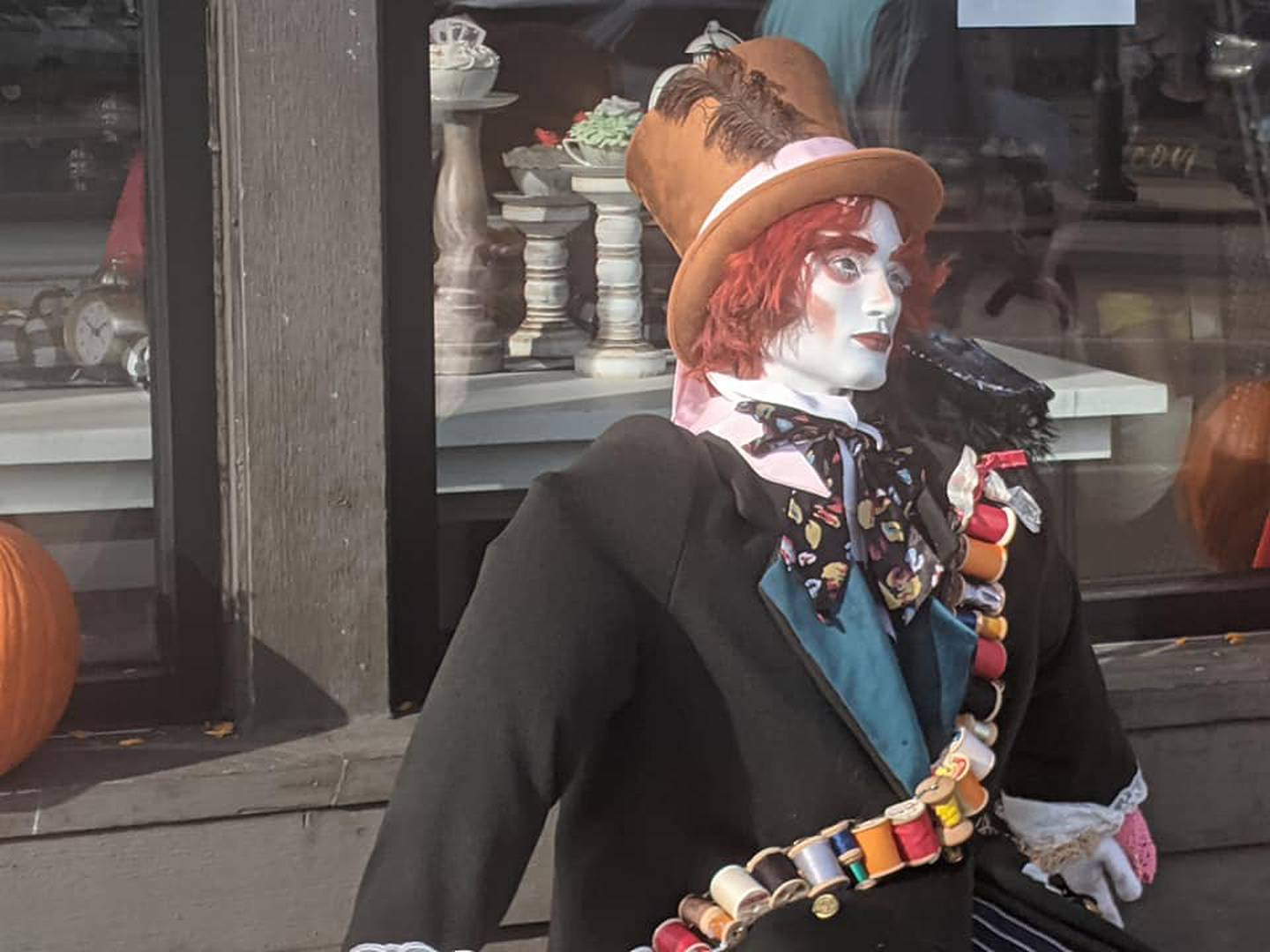 The bakery opened its doors on Friday, the first day of the popular St. Charles Scarecrow Festival.
"This is very important just for the exposure to open for Scarecrow Festival," said Amanda O'Connor, who owns Mad Batter Bakery with her husband.
The space had previously housed Two Wild Seeds baking company. Mad Batter has an "Alice in Wonderland" theme.
"I love themes and I like something to build on," O'Connor said. "We were just able to build so much on it."
Her sister, Amy Toppel, who had been the bakery manager at Blue Goose Market in St. Charles for 23 years, will be using her expertise at Mad Batter Bakery.
"She gets here at midnight and bakes all night," O'Connor said.
Thousands of people attended the festival, which is organized by the St. Charles Business Alliance. Like last year, the scarecrows at the St. Charles Scarecrow Festival were spread out throughout the downtown instead of all being in Lincoln Park because of the pandemic.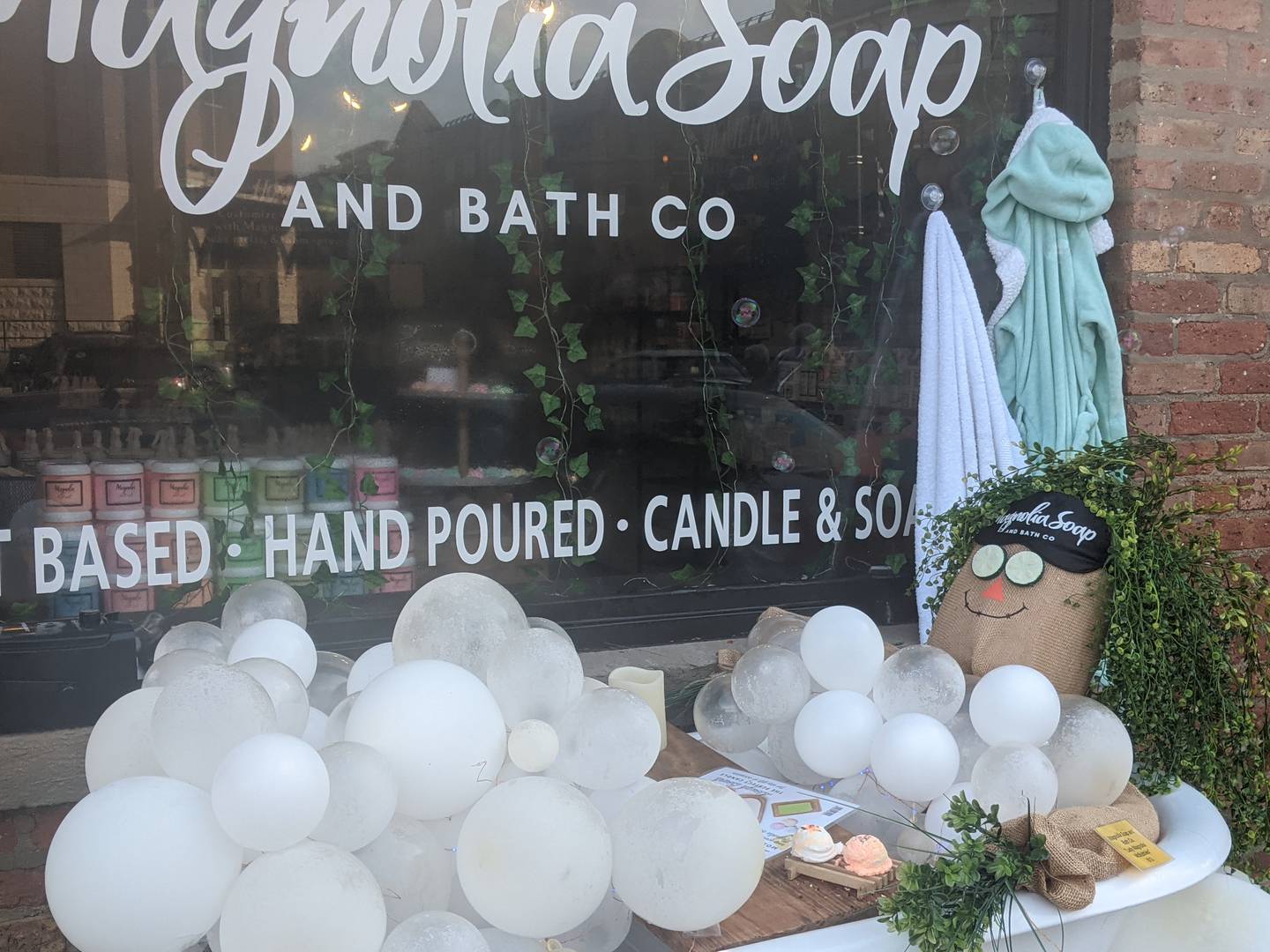 Another scarecrow catching people's attention was the Lady Magnolia McBubbles scarecrow in front of Magnolia Soap and Bath Company on Illinois Street.
"We used things that we already had here to make her, other than the burlap," said owner Mandy Buerster. "I did have to buy that. Our bathtub is always here in the shop. It usually just has plants in it. So we decided it would be a cute thing to have her with bubbles and cucumber eyes."
Buerster owns Magnolia Soap with her husband, Troy. The couple lives in St. Charles.
The store opened May 7 and the scarecrow display brought new customers into the store over the weekend.
"I can't be happier with the traffic that we have been having," she said. "It's been great."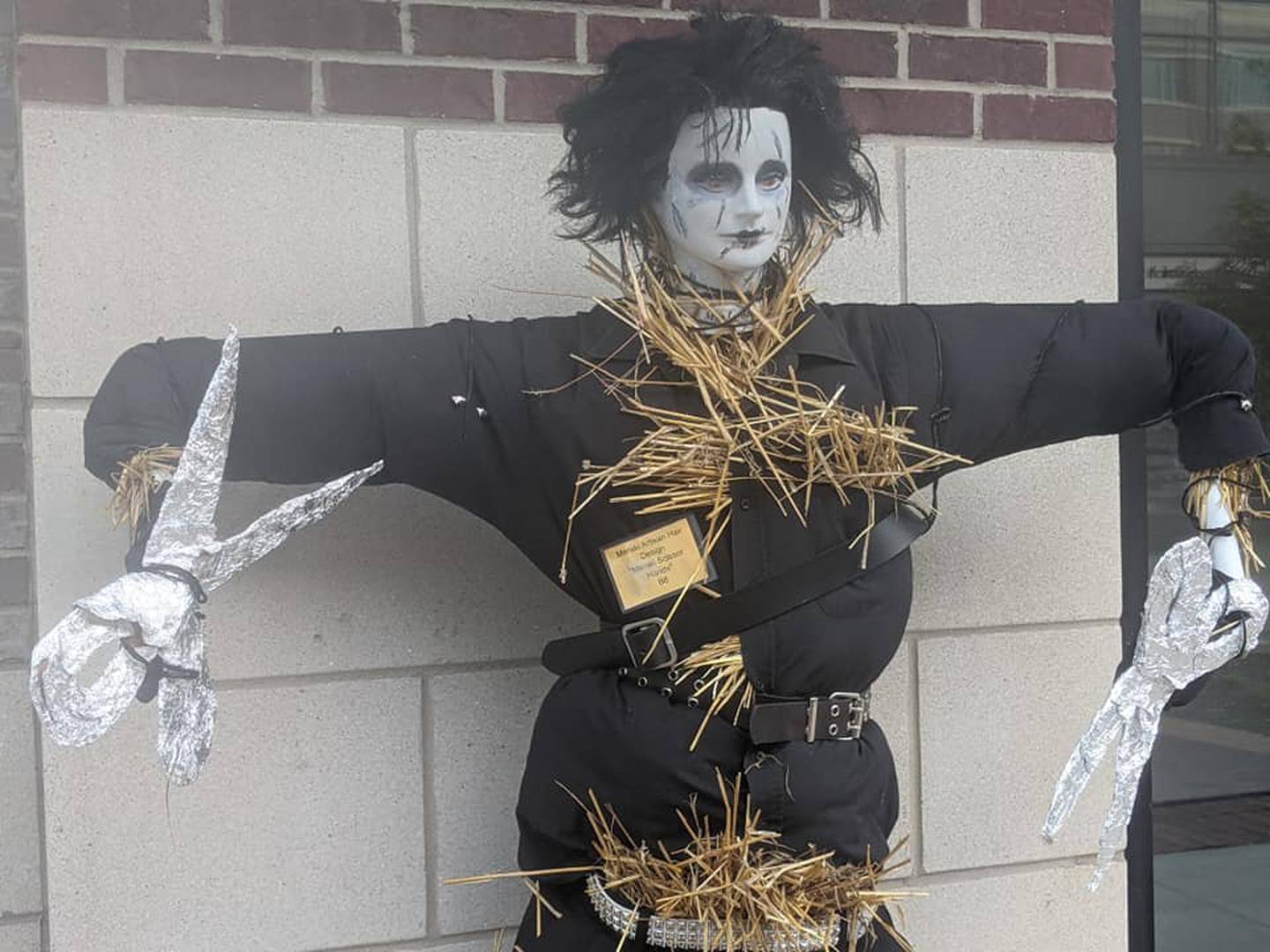 Julie Kostuj of Glendale Heights was checking out a Edward Scissorhands scarecrow on First Street submitted by Meraki Artisan Hair Design in St. Charles. She tries to go to the festival every year with her family.
"We definitely love all the scarecrows and we like the new format where the scarecrows are all interspersed. We like how you can explore the downtown. The scarecrows were very creative."
Those taking the Scarecrow Stroll could vote for their favorite scarecrows in different categories. St. Charles Business Alliance Executive Director Jenna Sawicki said she was pleased with the turnout.
"We are pleasantly surprised with how many people are here," Sawicki said.
Rain on Friday didn't keep people away. Sawicki is happy that the Scarecrow Stroll is helping people discover all of downtown St. Charles.
"We really wanted people to come and experience all of St. Charles," she said. "We're really happy and the businesses I hope are happy."