BATAVIA – At long last, live performances are about to resume at the Albright Community Theatre in Batavia for two weekends starting Friday, Oct. 1. The offbeat mix of comedy and drama in "Early One Evening at the Rainbow Bar and Grille" is likely to resonate keenly with audience members in these pandemic times.
Nick Schaeffler of Warrenville, familiar for his many onstage roles at the Albright, is making his directorial debut.
The production was delayed by a year, and Schaeffler said it gave him extra time to prepare the show. He has a penchant for comedy, and viewed the play as a special challenge, figuring out how to keep it lighthearted despite its more serious nature.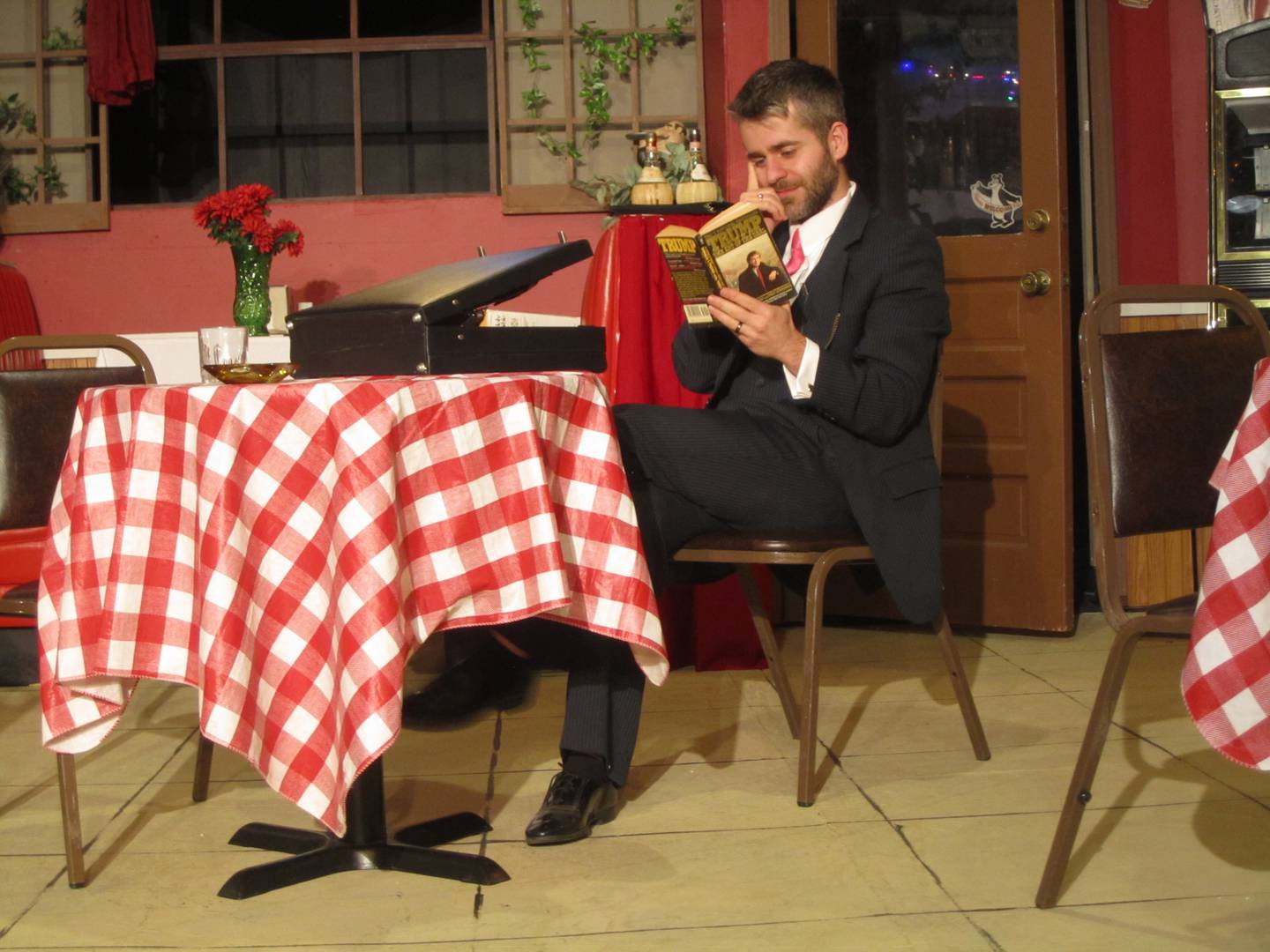 Serious is an understatement. Though no specifics are revealed, the characters who find themselves in a small-town bar are dealing with what might just be the imminent end of the world. Shep, the bartender, is managing to maintain a bit of tenuous normalcy in their unusual sanctuary.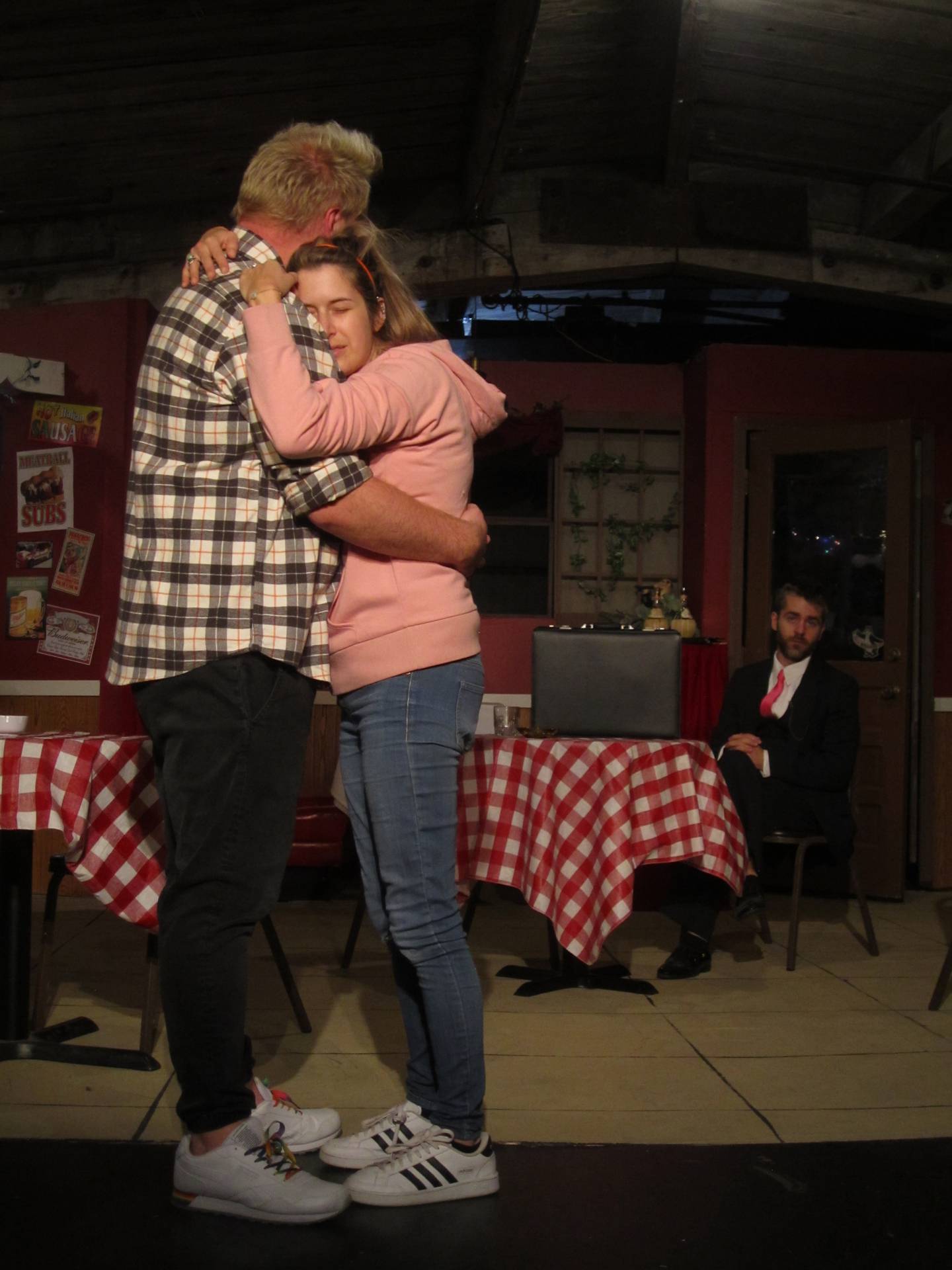 Written by Bruce Graham, the show is full of wit, comedy, thought-provoking themes and unexpected twists.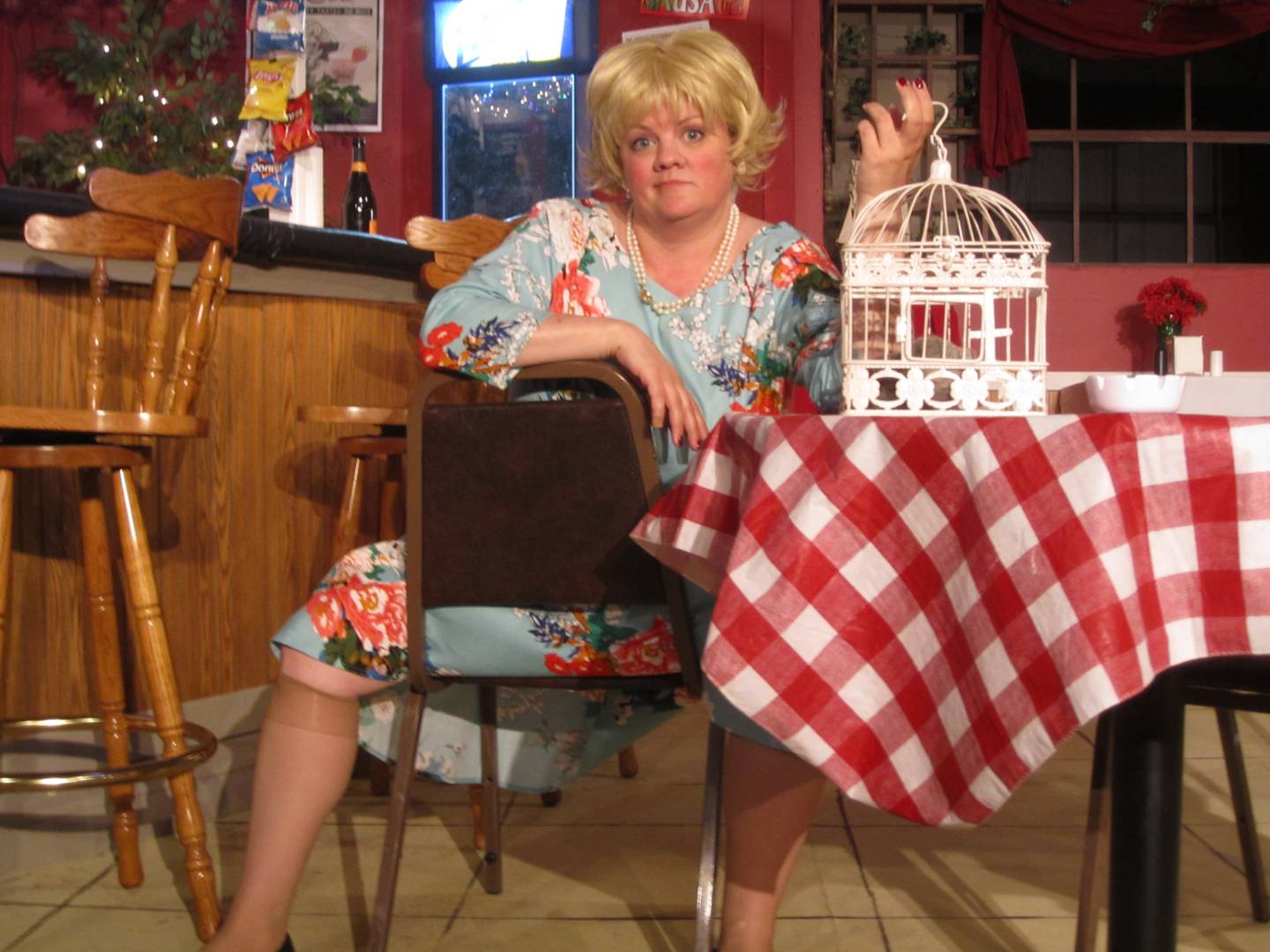 "Society is falling apart little by little; some are trying to hold on to things as they were," Schaeffler said, noting that both bar regulars and some newcomers drop by, and reveal how they are coping with what's happening to them and the world around them. "A mysterious stranger comes in and makes them rethink how they view the world and themselves."
The characters and actors are Shep, played by JP Quirk of South Elgin; Virginia, Kasia Salim of Plainfield; Joe, Misha Salim of Plainfield; Roy, Jonah Harder of Montgomery; Shirley, Erin Cauley of South Elgin; Bullard, Jack Smith of Bloomingdale; and Willy, Judy Swanson of Sugar Grove. Stage manager is Ann Myrna of Naperville.
"Everyone's got great comedic chops, and they've been wonderful to work with," Schaeffler said.
The anticipation of getting back to live theater has been palpable since auditions back in August.
"I hope people are just as excited as we are to see what's going on with theater in these strange times," Schaeffler said. "I hope those who see it walk away with a bit of a smile with everything going on – feeling a little better, a little happier."
The play will be performed at 7:30 p.m. Fridays and Saturdays, Oct. 1, 2, 8 and 9, and at 2:30 p.m. Sunday, Oct. 3, and Saturday, Oct. 9.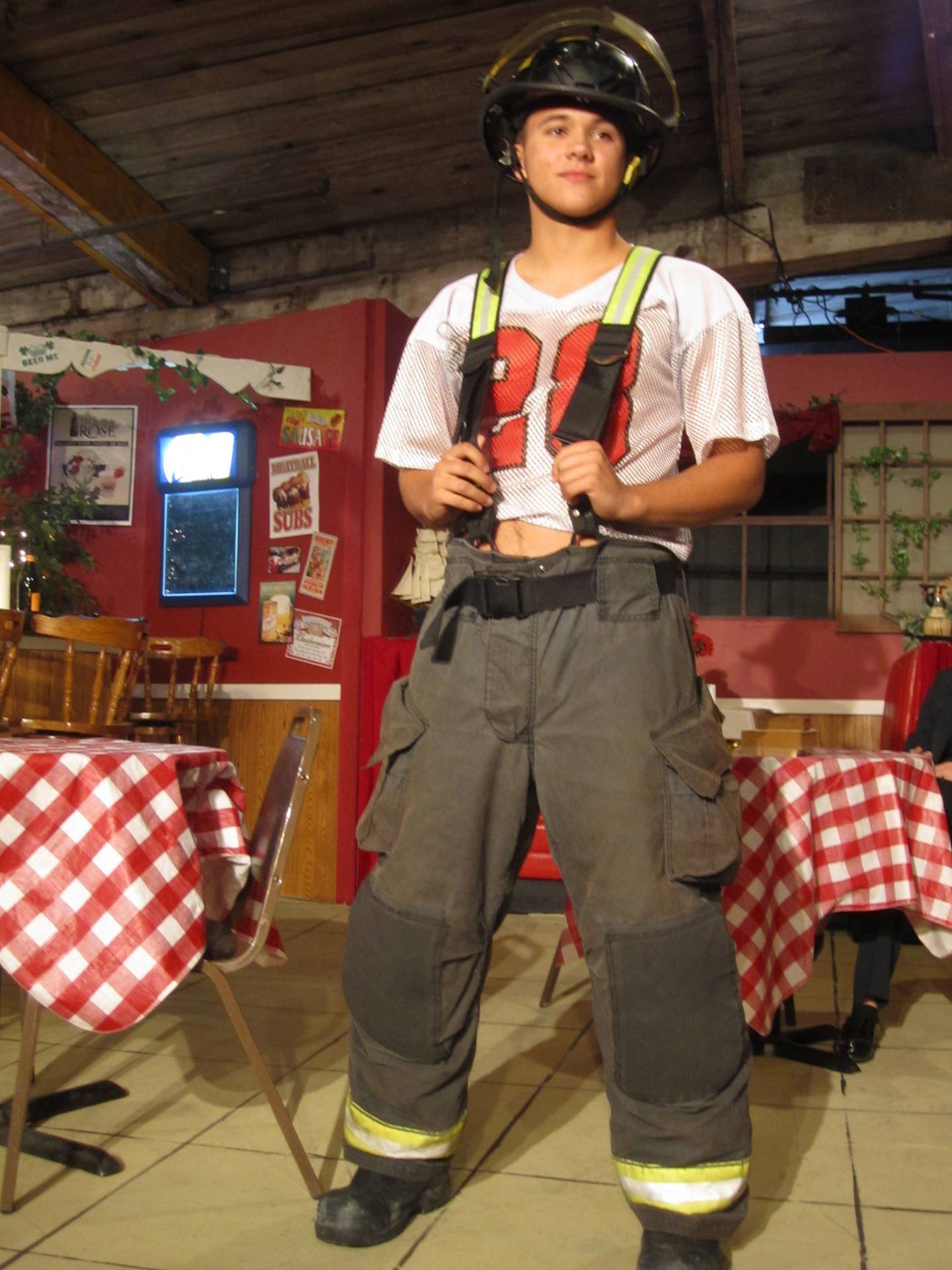 Doors open 30 minutes before curtain, and all audience members must wear masks the entire time, as a COVID-19 precaution. Schaeffler said all the performers have been vaccinated. Refreshments will not be available.
Albright Community Theatre is on the third floor of the Batavia Government Center at Houston and North Island streets, along the Batavia Riverwalk. An elevator is available.
Tickets cost $22 for adults, and $17 for students and seniors age 65 and older. Reservations are recommended, and tickets are available online at ticketpeak.co/albrighttheatre/events. Tickets also may be purchased at the box office, subject to availability (cash or credit cards only). For more information, call 630-406-8838.
Auditions
Looking ahead, the next show will celebrate the holidays with "A Christmas Story," playing Dec. 3 to 12. Audition dates are 7 p.m. Sunday and Monday, Oct. 10 and 11.