Despite rising temperatures, Sugar Grove resident Charles Barth managed to keep his cool during Sunday's Fox Valley Marathon.
"There was a nice breeze," said the 71-year-old, who was happy to see the crowd of people cheering on the runners as they neared the finish line in downtown St. Charles.
Barth finished the half marathon – or 13.1 miles – in 2 hours, 57 minutes and 41 seconds. He wasn't totally satisfied with how he did.
"I did it in two and a half hours two years ago," Barth said.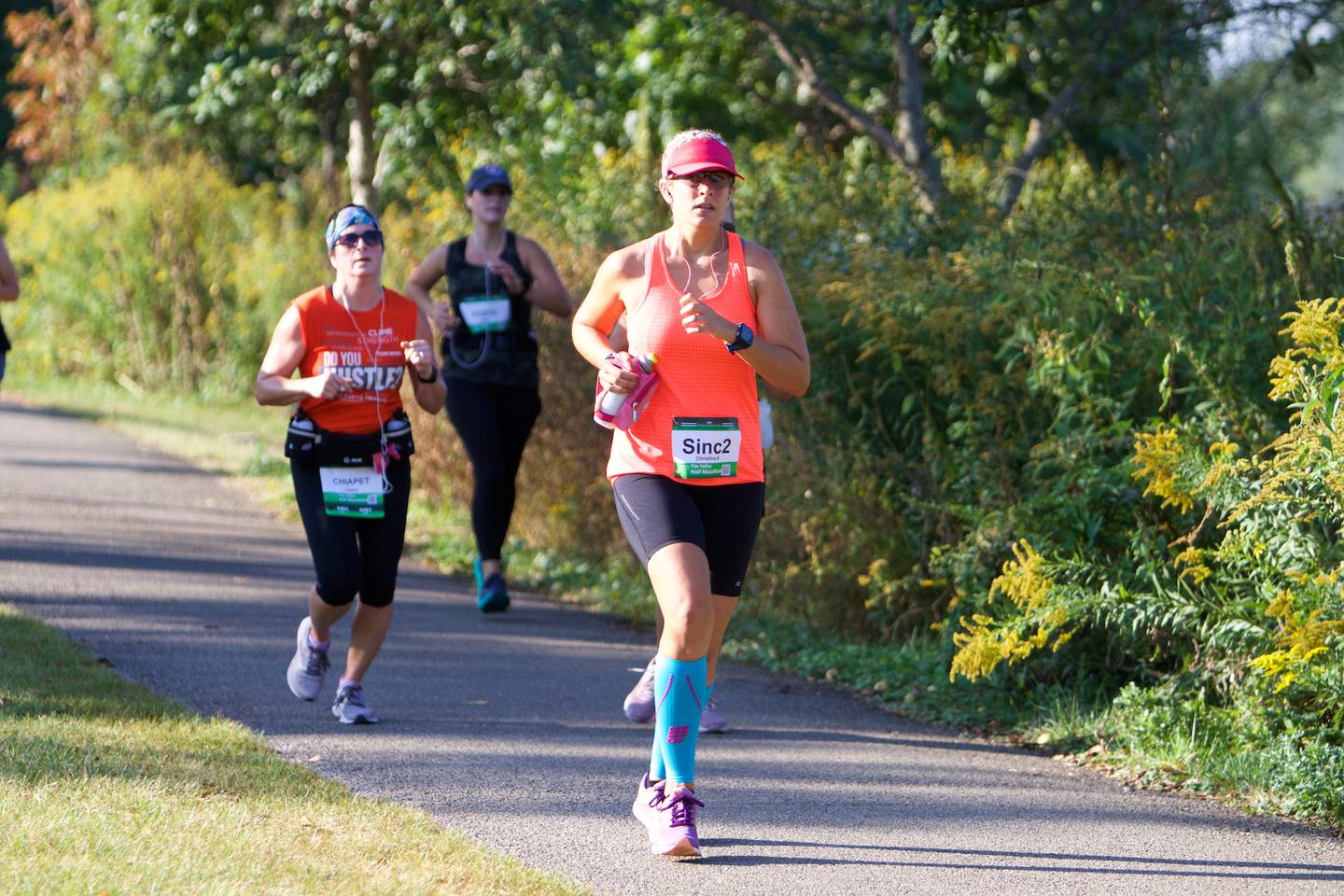 The marathon went virtual last year because of the pandemic. Barth turned in a time of two hours and 23 minutes when he ran the half marathon virtually last year.
For Barth, a retired accountant, it's all about doing his best.
"You don't have to compete with anybody," Barth said. "There's not too many guys my age out there."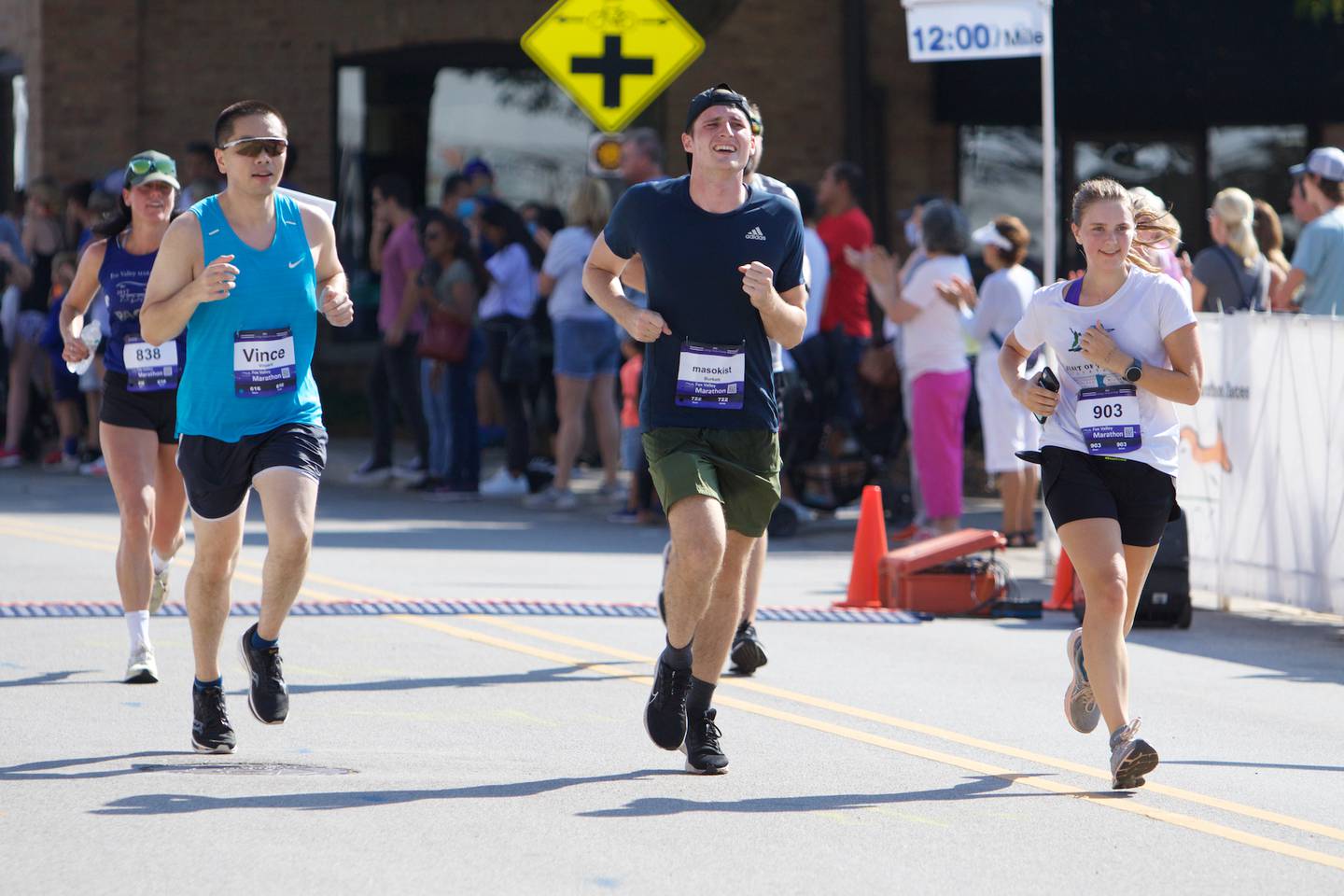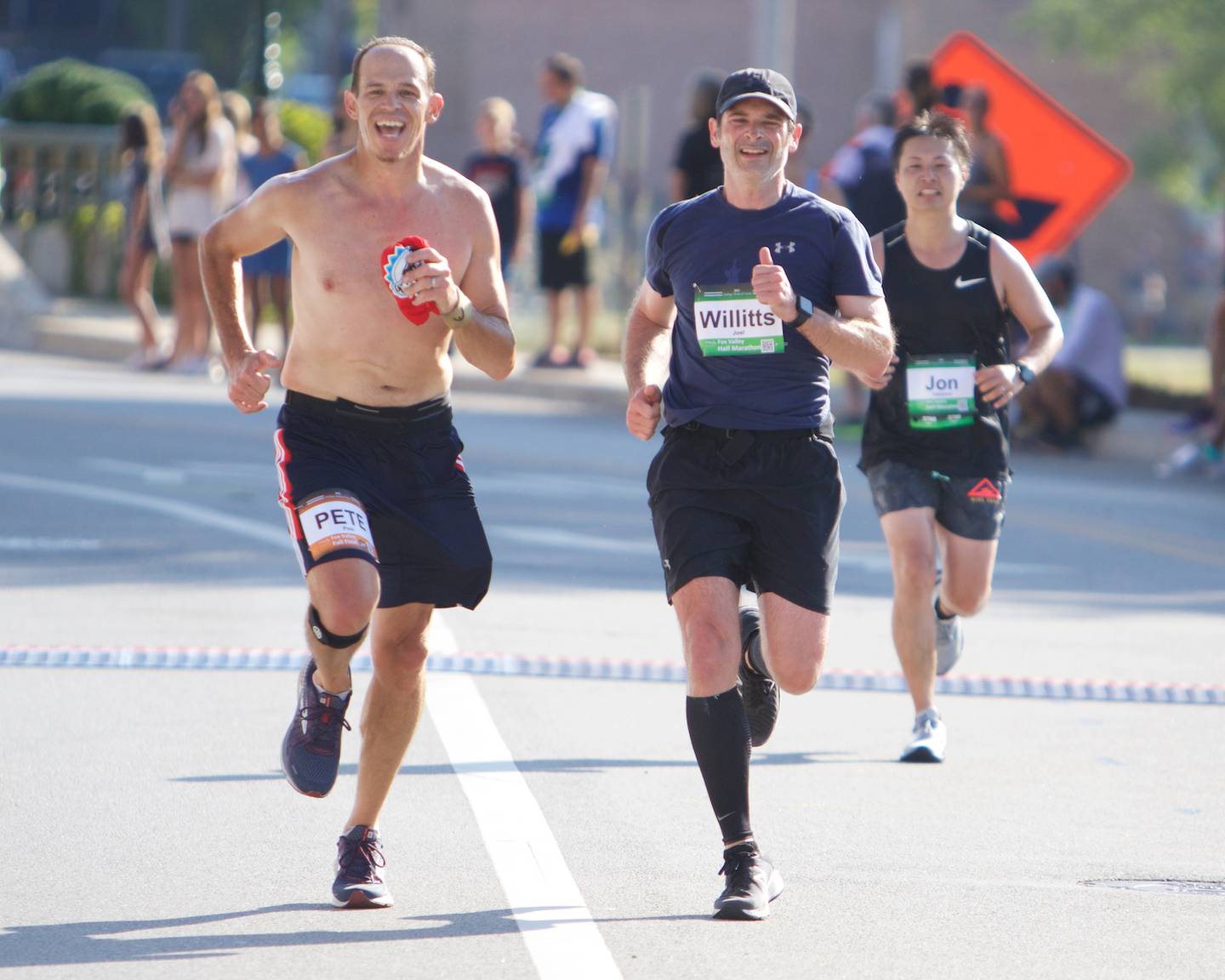 The marathon started and ended in downtown St. Charles. In addition to St. Charles, the route took runners through Geneva, Batavia, North Aurora and Aurora.
The overall winner in the 26.2 mile marathon was Brian Martin, who finished the race in two hours and forty-four minutes. All the race results are expected to be posted on the Fox Valley Marathon's website, fv26.com, by Monday.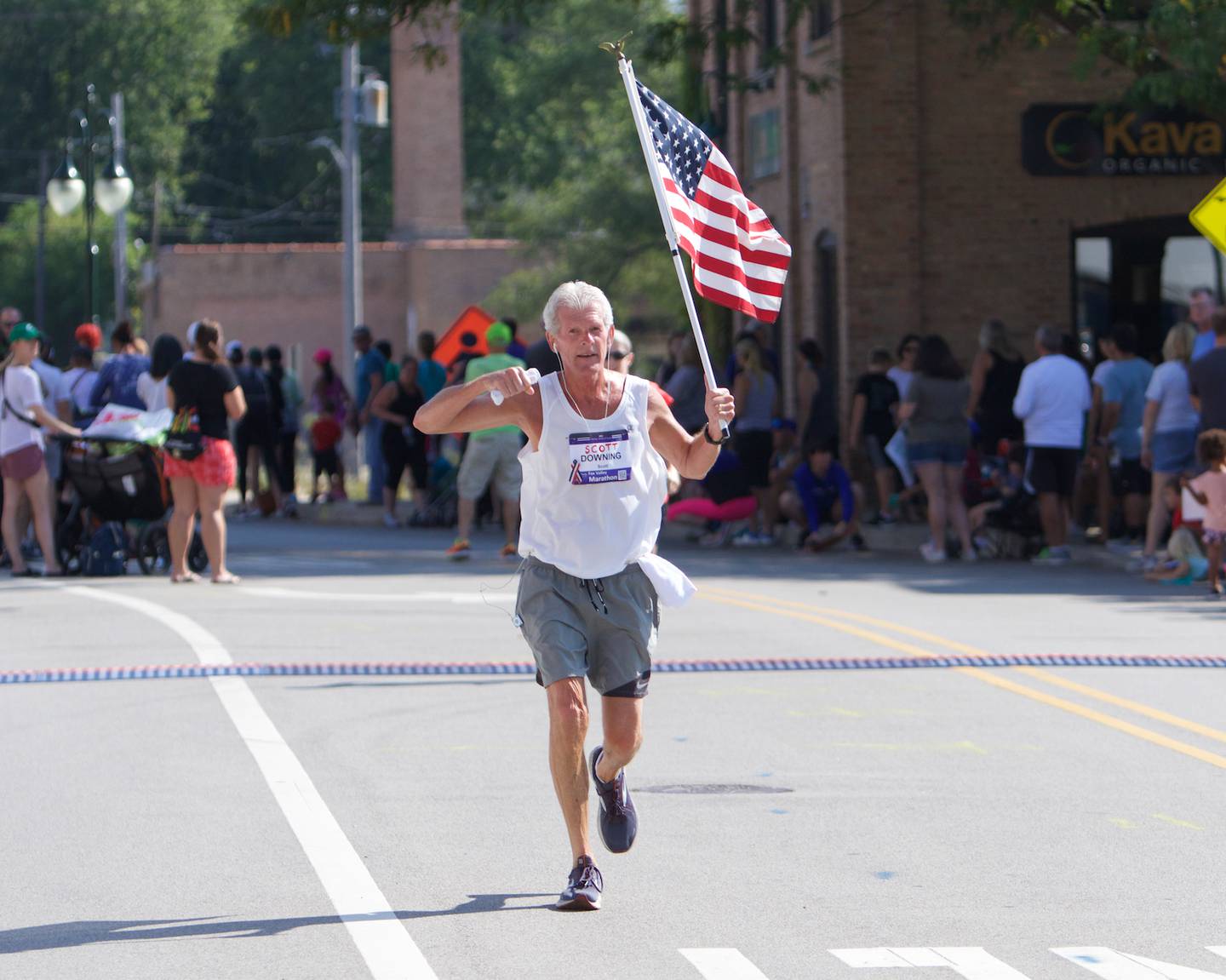 Bill Harris of Grabill, Indiana, didn't start entering running competitions until he was 60 years old. At age 83, he has 54 marathons under his belt.
He was participating in Sunday's half marathon.
"I did it under four hours, maybe three and half hours, something like that," Harris said.
He felt he could have done better.
"You never are pleased," Harris said. "But I'm always glad to finish."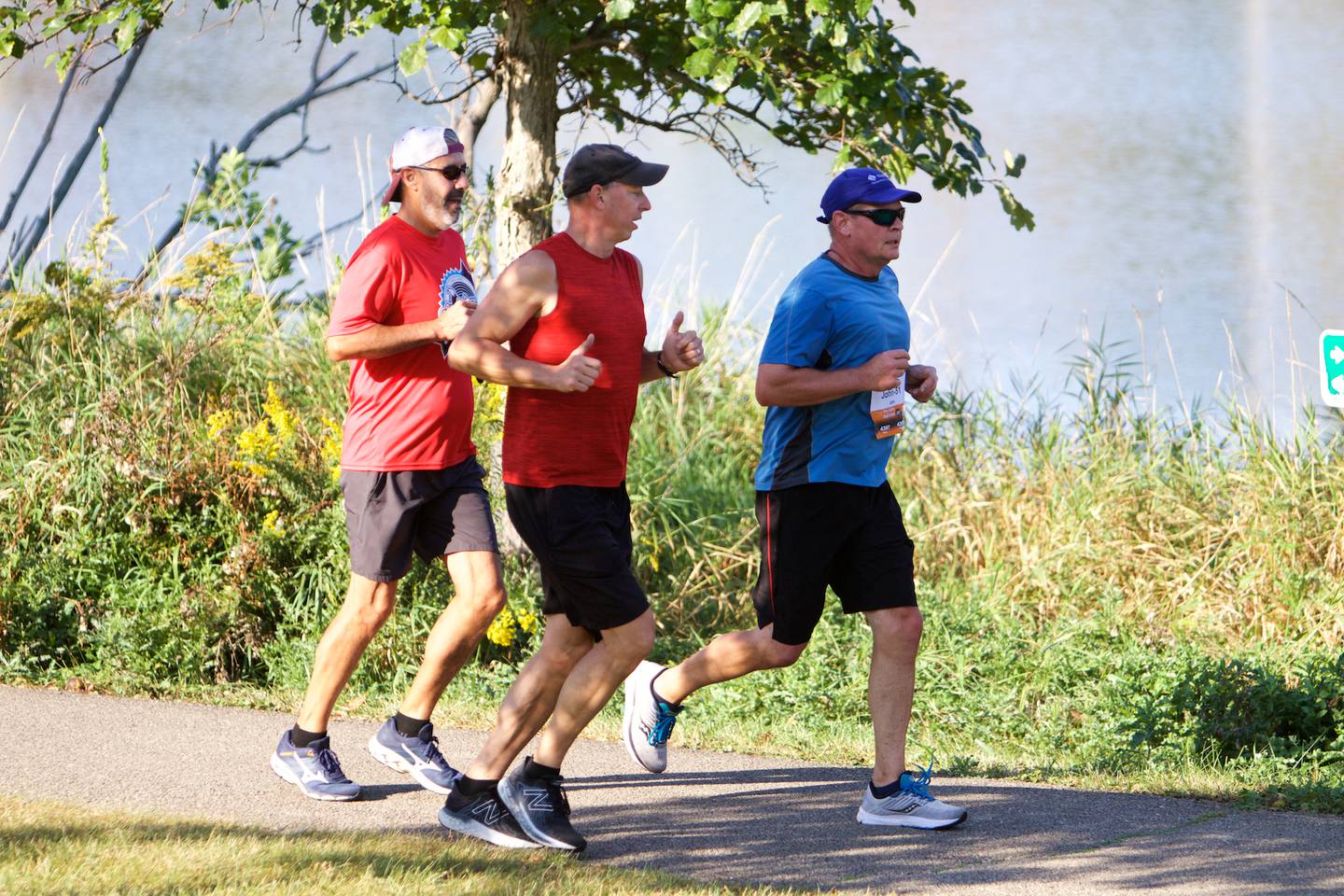 Sunday's steamy temperatures weren't the main challenge for Harris.
"The joints are getting a little old," he said. "My wife always says, hey, if you can start and finish, you're doing all right. Not everyone is out there doing it."
He doesn't consider himself a role model for other people his age.
"I just do it because I enjoy doing it," Harris said. "It's good to get out and exercise and show that you're not ready for the rocking chair."
Fox Valley Marathon race director Craig Bixler said the day went well, despite the less than ideal weather conditions.
"It is definitely a warm day and you can see it on the faces of the runners, but they're also very excited to be back out and running again," he said. "It's been a tough couple of years and things have been shut down, so I think everyone is just appreciative of the chance to get out and chase it down again."
Because of the heat, race organizers did have to take measures to protect the runners.
"We did go from green this morning to yellow to red," Bixler said. "When we went to red, they had to take the shorter race back. You couldn't opt for the longer race from that point on."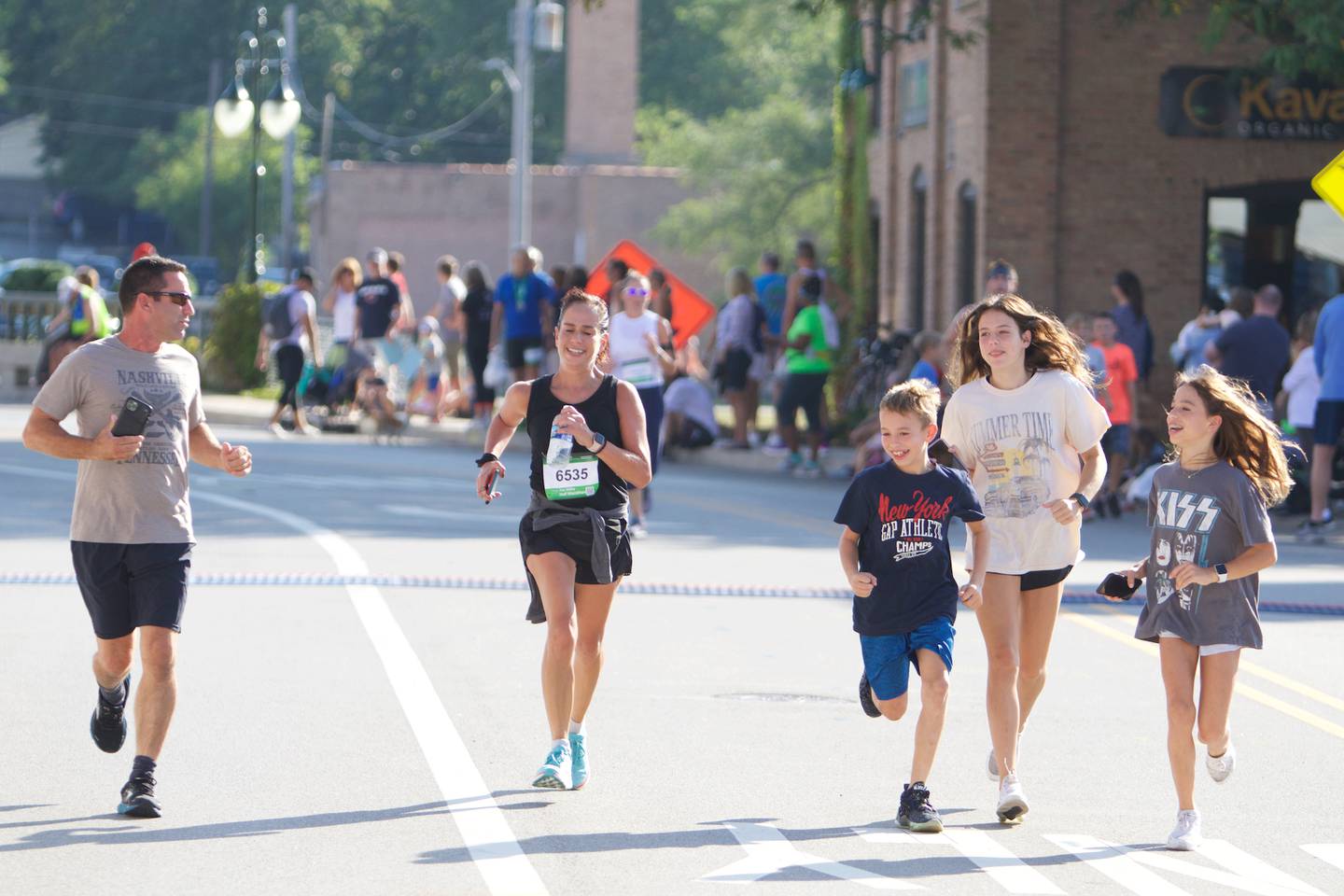 An award ceremony was scratched because of the heat.
"That was a race day decision," Bixler said. "The focus today has been on keeping people safe," he said.
Like last year, participants had the chance to once again participate in a virtual race.
"We had 2,300 people sign up overall and 280 of those were virtual runners," he said. "Everyone has a different comfort level. And then I think some people were concerned about the heat. And we had deadlines when to switch to virtual and we keep extending those deadlines."