St. Charles East High School student Joey Wilbur is grateful to St. Charles music instructor Andrew Bordoni for helping him to grow as a musician.
"He's taught me pretty much everything I know about guitar," said the 16-year-old Wilbur, who will be a junior at St. Charles East this fall. "He's the one who got me playing up on stage."
Wilbur performed Sunday in the Sunrise Music Studio 20th anniversary concert to celebrate Bordoni's 20 years of teaching. The show took place at the Illinois Aviation Academy in West Chicago.
With COVID-19 restrictions being relaxed, Wilbur is able to perform a lot more this summer compared to last summer, which makes him happy.
"I love performing," he said. "I love having people listen to my music. I love everything about it. It's really fun."
Another of Bordoni's students is Grace Krohse, 18, an indie folk artist from Batavia who will be heading out to Nashville this fall to study music business at Belmont University. She also performed during the show, both on her own and with St. Charles band Keep The Eleven.
"It was a blast, especially after a year of not being able to do live music," Krohse said. "I just love live music and everything about it."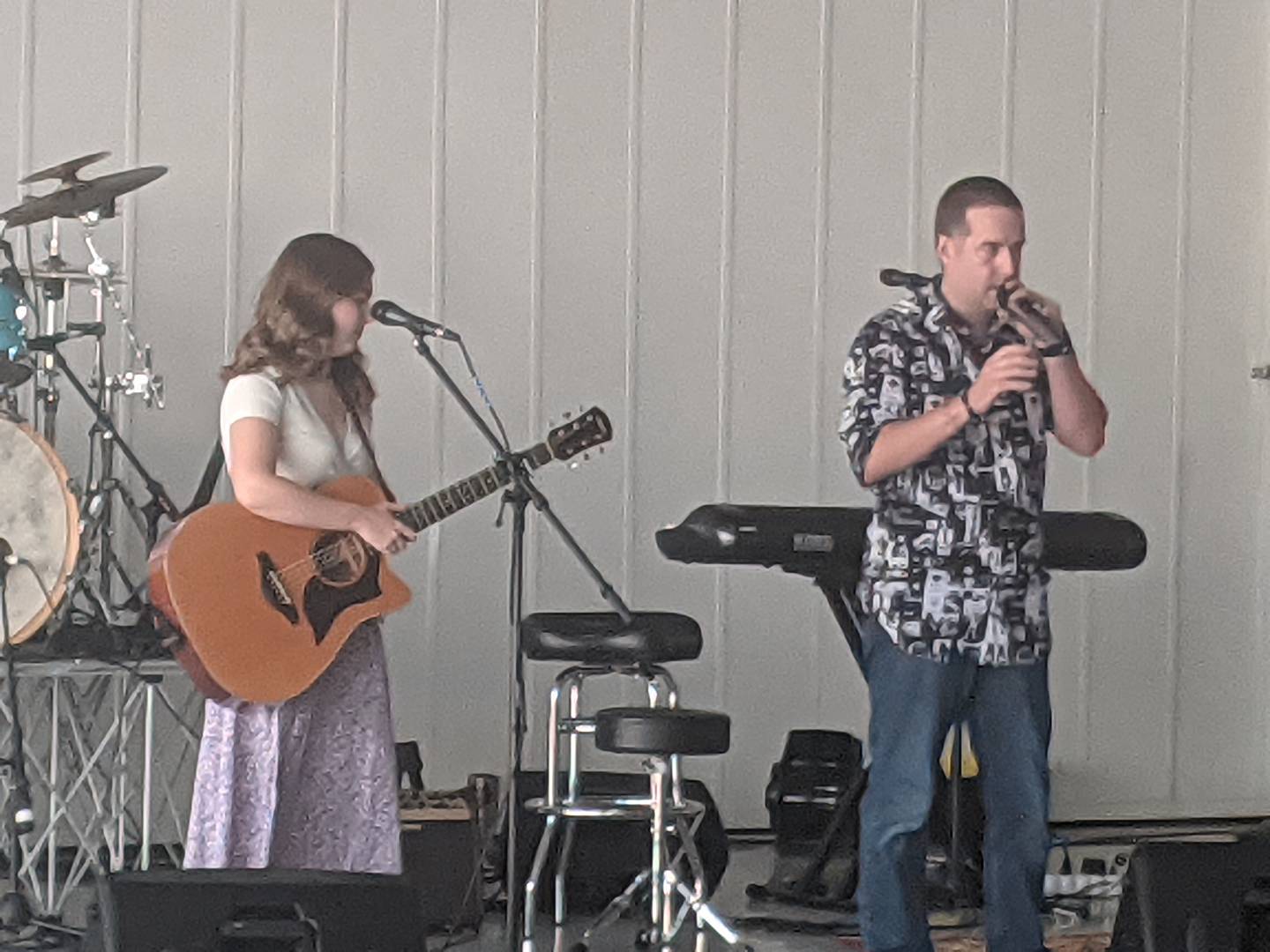 She said Bordoni helped her gain confidence in writing songs and performing.
Past students of Bordoni also performed during the show, including former "American Idol" contestant Adam Curry. Curry also expressed his gratitude to Bordoni.
"I wouldn't be where I'm at today, either as a player or a person, if Andrew hadn't been in my life," he told those attending the concert.
During the concert, Malik's Music – a nonprofit organization which grants scholarships of instruments and lessons to low-income youths and teens who can't afford them – held a fundraising raffle. Bordoni donated a year's worth of music lessons as part of the scholarship.
Since forming, Malik's Music has been able to provide instruments, lessons, and educational materials to more than 100 youth musicians. This past winter, the group partnered with Operation Christmas Child to donate two guitars and accessories and plans to donate more than 15 instruments this summer to children.
The group will be working with CASA Kane County and Mutual Ground to identify children who could benefit from Malik's Music.
Bob Werderich owns Illinois Aviation Academy and his son, Sammy Werderich, who also is one of Bordoni's students, has Type 1 diabetes. Sammy Werderich has a dream to become the first commercial airline pilot in the United States with Type 1 diabetes.
Bordoni has organized concerts in the past to benefit the Juvenile Diabetes Research Foundation.
"You make a difference to our children," Bob Werderich said, in addressing Bordoni. "You are making a difference in the future of America and creating a better world, a better place. We have some really talented young men and women here. And it's because of you. Thank you for making our kids better people and all of us better people."