BATAVIA – The Coalition for Canceled Priests will present Rev. James Parker with a check for $20,000 towards his legal costs in fighting his ouster as pastor of Holy Cross Catholic Church in Batavia, the group announced in a news release.
The group raised $18,795.26 from ticket sales from its recent panel discussion event about canceled or sidelined priests – those who are removed from ministry, not given a new assignment, but are still paid by the diocese.
The release stated it will leverage additional donations to make the donation to Parker an even $20,000.
A GiveSendGo.com account for Parker has raised $111,263 towards its $150,000 goal.
Rockford Diocese Bishop David Malloy removed Parker from Holy Cross, but did not reassign him to a new parish.
The Rockford Diocese did not directly respond to an email requesting comment on the issue of sidelined priests, but through a spokesperson, issued an email statement, "Ministerial assignments for priests are a personnel issue, therefore we have no additional comment beyond that previously stated."
Parker is only the most recent example of Malloy's "unrelenting crusade to cancel faithful priests who are steadfast in their loyalty to Church teaching," the release stated. "Within the past decade, multiple priests have been unjustly removed and warehoused without sufficient cause."
Parker was supposed to participate in the panel discussion, "Breaking the Silence" about canceled priests, but ultimately did not attend.
Hundreds of Holy Cross parishioners objected to Parker's removal, hosting prayer vigils at the church and at the Rockford Diocese – if not to keep him as pastor, then to be sure he has a new assignment.
Parker ultimately left the church June 16 "to protect my flock from the rapidly escalating discord, strife and confusion," he stated in a June 18 letter to parishioners.
Parker objected to the way he was removed, citing that it was against the church's canon law – which the diocese disputed. In a statement, the diocese said that according to diocese law, Parker was assigned for a six-year term.
Parker has not been given a new assignment.
The fundraising is to aid Parker's legal fight to be reinstated as pastor at Holy Cross.
About 1,000 people attended the event at a Lombard banquet hall and more than 2,000 people viewed it via live stream, the release stated.
Coalition for Canceled Priests is a lay-led non-profit organization formed to combat what they see as "an abuse of power by errant bishops" and provide financial support to priests who are unjustly canceled, the release stated.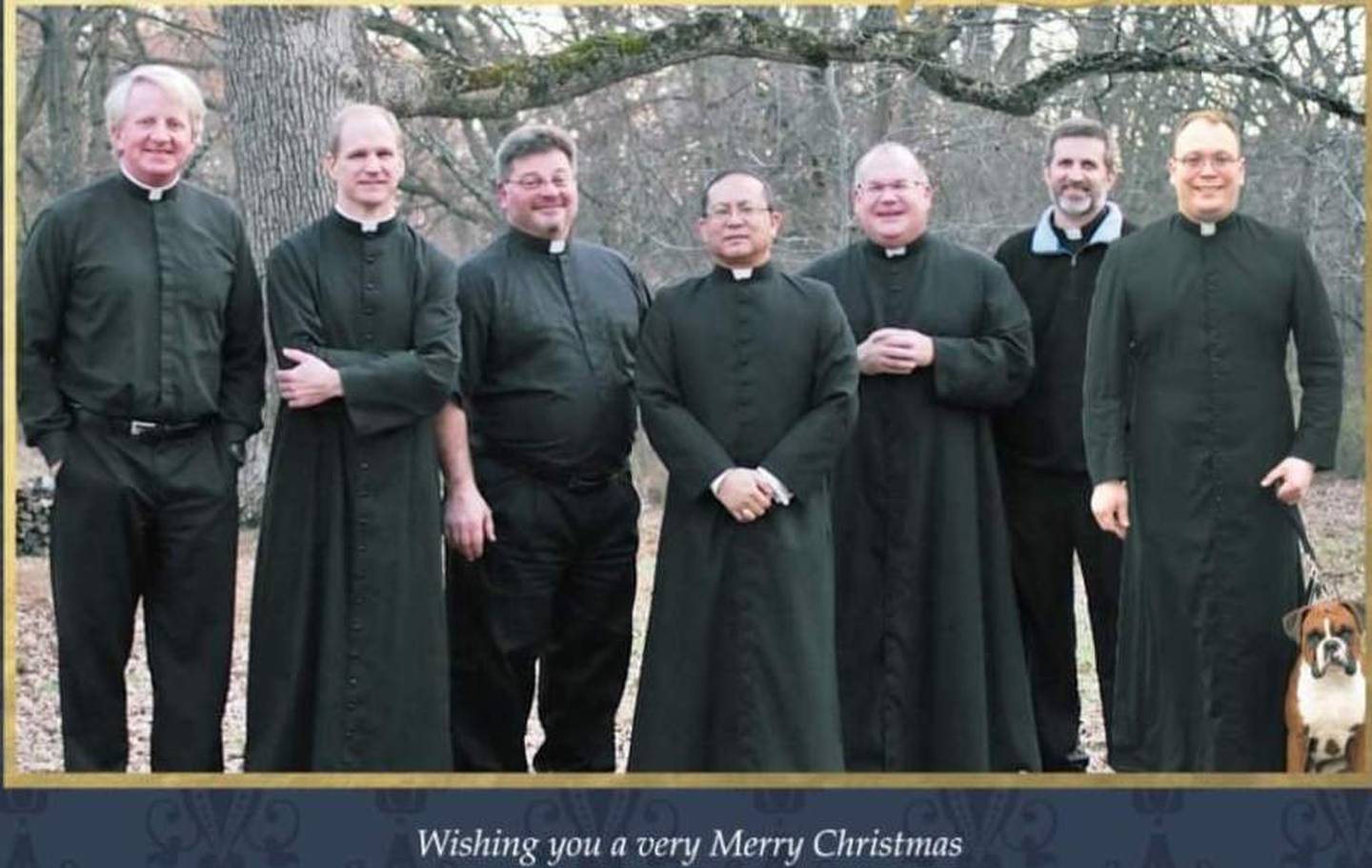 Additional advocacy and assistance efforts are getting underway, building on the success of the sold-out launch event in Lombard, the release stated.
"This contribution to Father Parker is a critical first step by the Coalition and our rapidly growing base of lay supporters who are praying, fasting, and providing financial and other material support," the CFCP's co-founder Craig Holuj stated in the release.
"We are humbled to stand alongside a vast array of fellow faithful Catholics who realize the dire state of affairs and who wish to respond to the needs of such priests locally, and around the world. We wish to send a clear message: The CFCP is here to assist you in your time of need," Holuj stated in the release.
More information is available by visiting canceledpriests.org and inquiries can be went via email to canceledpriests@gmail.com or via the Contact Us form on the website.
Rev. John Lovell said the organization would make the presentation in person to Parker at a later date. Lovell himself was removed from ministry nine years ago without an assignment, also in the Rockford Diocese.