ST. CHARLES TOWNSHIP – Kane County Sheriff's Criminal Interdiction Team made another seizure of guns, drugs and alleged drug money on Jan. 24, officials announced in a news release.
Deandre Harris, 31, of the 2700 block of West 83rd Street, Chicago, was charged with armed violence, manufacture or delivery of 500-2,000 grams of marijuana and possession of 500-2,000 grams of marijuana, the release stated.
Detectives saw a Ford Edge traveling at 80 miles an hour in a 70-mph zone on I-88 in Aurora Township at 1:45 p.m., the release stated.
When they stopped the vehicle, detectives smelled a strong odor of marijuana coming from inside the vehicle, the release stated.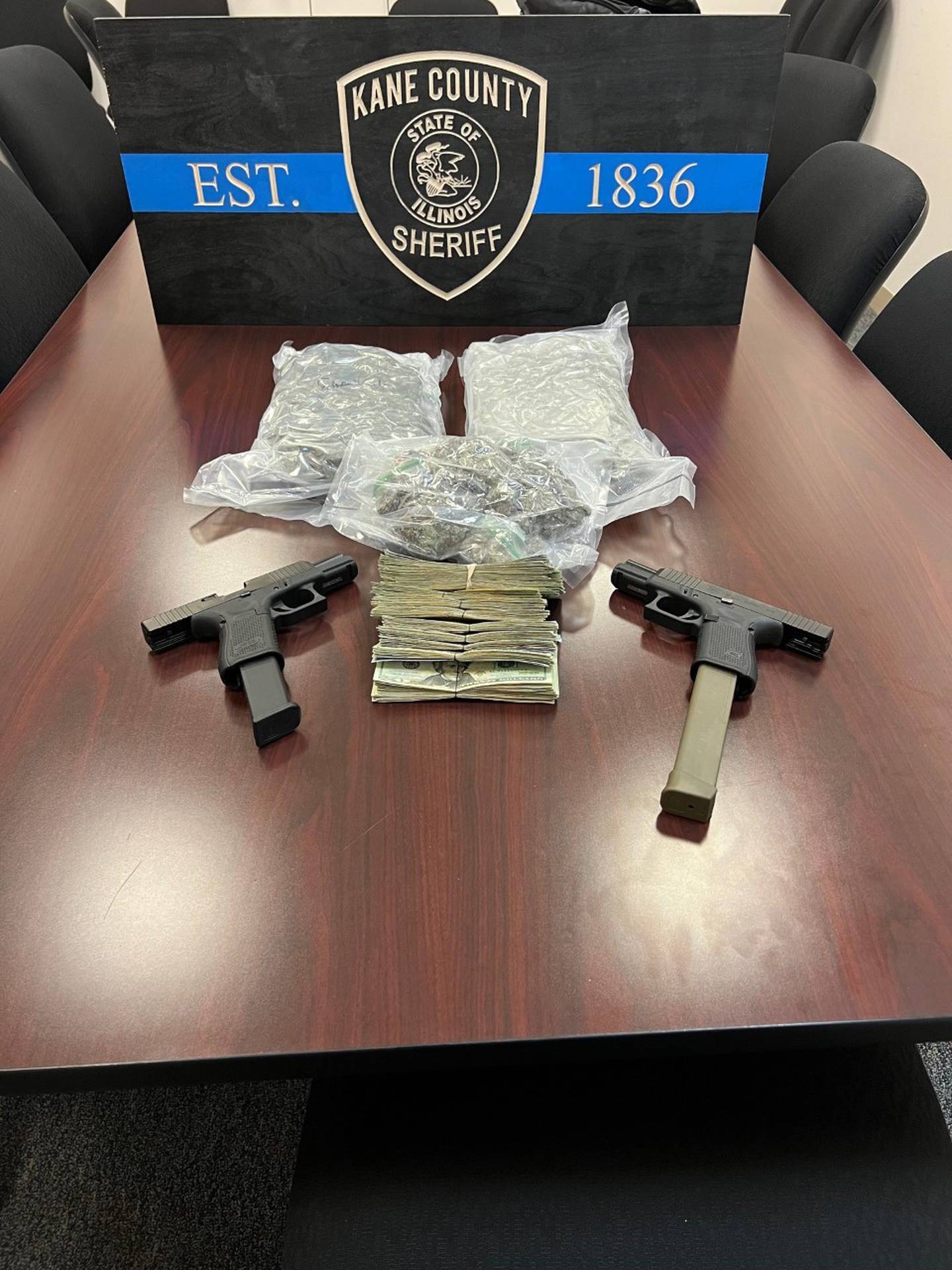 After a search, the found three large vacuum sealed bags of suspected marijuana that weighed 2.5 pounds, two Glock 19 handguns and $13,522 in cash with the marijuana, the release stated.
Sheriff Ron Hain stated in an email that one of the Glock 19 guns was loaded.
The most serious charge Harris faces is armed violence, a Class X felony punishable by six to 30 years in prison, if convicted. The possession of a weapon while in the commission of another felony – in this case the manufacture or delivery of the marijuana and its possession are both felonies – results in a charge of armed violence, according to state statute.
Harris was also charged with unlawful possession of marijuana by a driver, a misdemeanor, court records show.
Harris is being held on $60,000 bond. He would have to post $6,000 or 10% as bail in order to be released.
Harris has a Feb. 2 court date scheduled, records show.
This arrest comes a week after a Jan. 15 traffic stop on I-90 in Rutland Township, which resulted in the recovery of guns, ammunition, crack cocaine, fentanyl and marijuana by the same Criminal Interdiction Team.