Geneva-based chef turned restaurateur Brian Goewey incorporated his daughters' names when christening Tri-Cities restaurants Gia Mia and Livia Italian Eatery.
For his latest endeavor, Goewey kept family on the brain, per usual.
Moto Imōto, an upcoming Pan-Asian restaurant featuring shareable plates, sushi and more, translates from Japanese to "the sibling" or "the little sister," Goewey says. The moniker felt like a natural fit when Goewey and Co. began the planning phases for the St. Charles spot at 181 S. First St. (Wok n Fire former's location), about two years ago.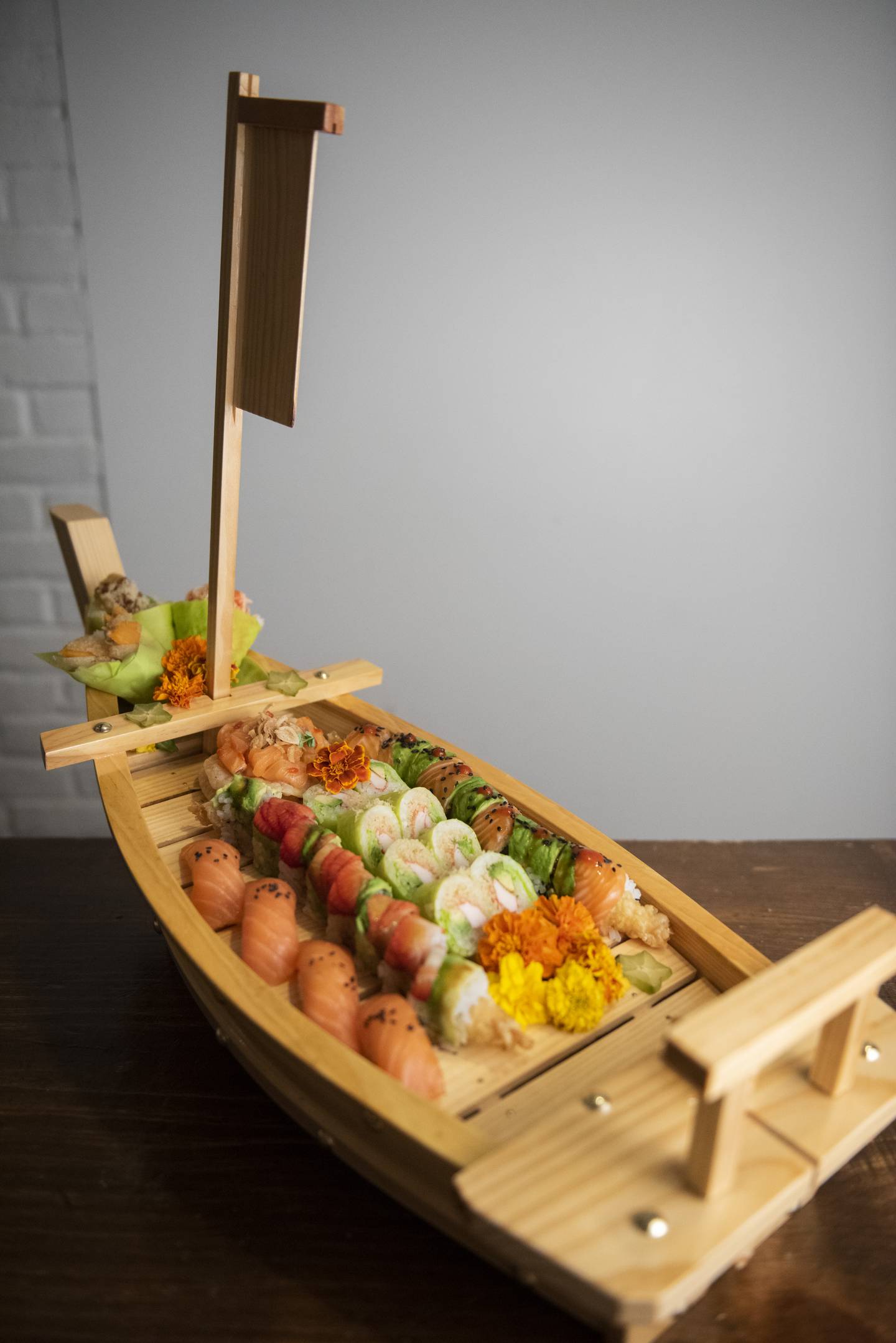 "We said, 'Listen, we're really good at Italian, and what do we think is the next best thing to Italian that people are loving, and that's the fresh lightness and clean lines of sushi and wok cooking and all those different styles,'" Goewey says.
The restaurant opened Aug. 9. Moto Imōto brass spent much of the summer fine-tuning the menu and interior — which features a 34-seat horseshoe bar pivoting around the restaurant — while making sure employee training cultivated candidates with an ethic for taking care of guests and coworkers alike.
"You have to have a pulse on that, the family, and that's how we look at each and every one of our team members, that they're part of our mixed family," chef Mike Bomberger says.
Diners should expect a menu that reflects a melting pot, as well, representing an "East meets West" motif.
"It's a blend of countries and their ethnic foods and styles, and that's what we plan to bring to Moto Imōto," Bomberger says. "So, you'll get maybe your favorite curry dish, and then you may come in and see something that's completely different, like a sweet pea dumpling with a citrus ponzu sauce. And that's what we're looking to do. You come in and can get your classic favorite, but then you're going to have other things for everybody to try and be like, 'Wow.'"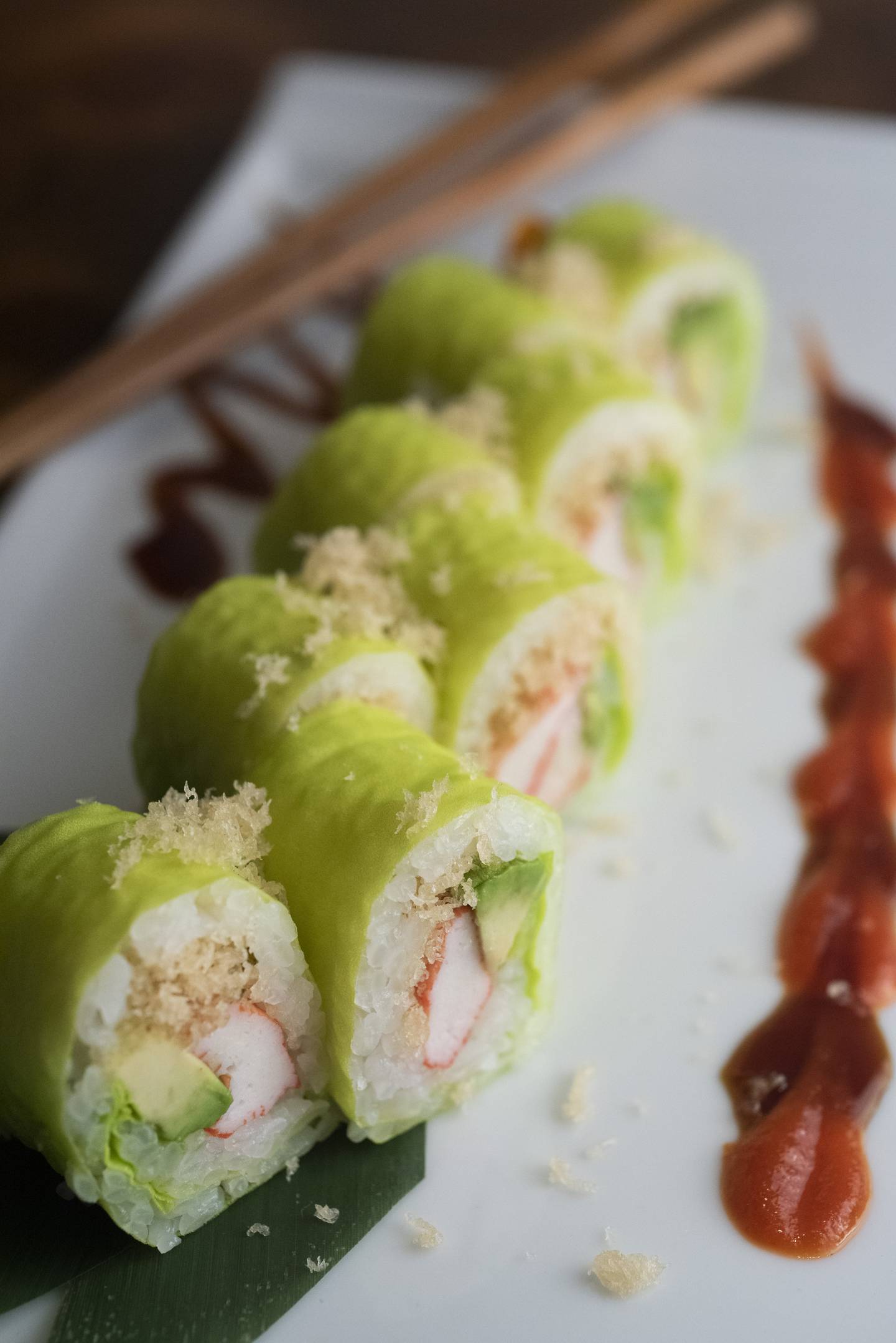 Speaking of favorites, Goewey emphasizes while familiar "heavy" dishes featuring rice will be featured, the culinary team also envisions a more organic base than traditional pan-Asian concepts.
"Our plan on the menu is really going after this lighter fare, really fresh, clean sushi rolls, salads, greens, lighter noodle dishes," says Goewey, who also uses the modifier "California" when discussing various dishes.
That should come as no surprise to fans and frequent patrons of his other Tri-Cities stops.
"Whenever you use the word 'California,' in my mind, you're always going toward the seasonal ingredients, to play off what's fresh in the fields," Goewey says. "So that's definitely what we've been doing at Olivia and Gia Mia, and we will continue to keep that seasonal fare at Moto."
For the Moto Imōto team, it's all geared toward fulfilling another long-term objective: carving a niche in the bustling St. Charles culinary climate.
"I mean, St. Charles has really developed itself into a pretty powerful restaurant scene over the last three, four years," Goewey says. "I'm just happy to be here, and the guests are really expressing their interest in the project, which is really neat."
Moto Imōto is now open at 3 p.m. daily. More information is at Moto Imōto's website, motoimoto.com.