Northwestern Medicine Delnor Hospital is honoring nurses during National Nurses Week, May 6- 12, with activities that recognize and acknowledge how nurses make a difference every day.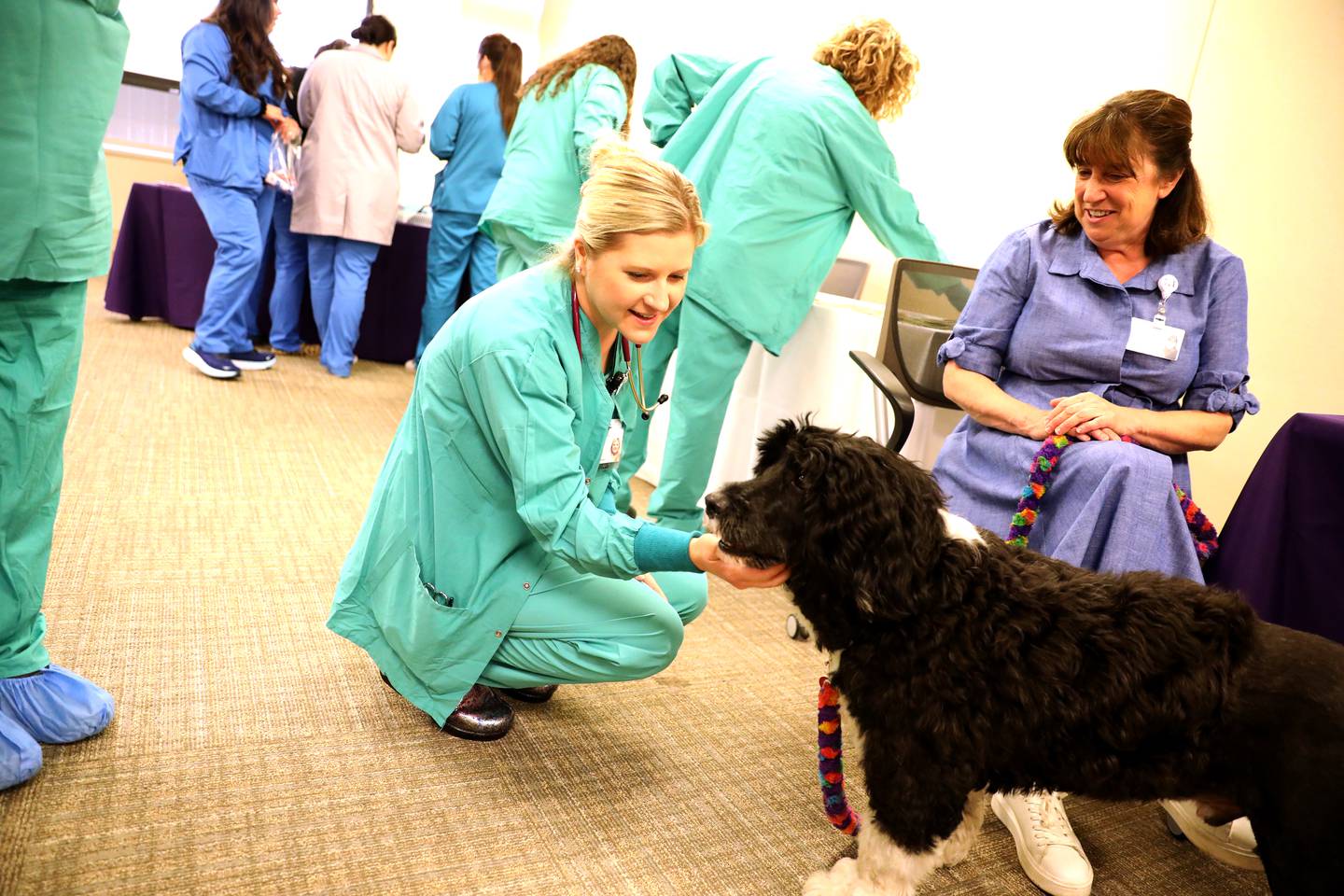 According to a news release from Northwestern Medicine, the week kicked off with proclamations by Batavia Mayor Jeffery Schiekle, St. Charles Mayor Lora Vitek and Geneva Mayor Kevin Burns all declaring this week National Nurses Week "to show appreciation for nurses' unparalleled impact during the pandemic, and their contributions to healthcare, and an open invitation to #ThankaNurse for enriching our lives and the world we live in."
Burns, whose daughter is a nurse in the Delnor ICU, delivered his proclamation in person during the annual Nurses Week Awards ceremony and breakfast.
Melissa "MiMi" Johnson, MSN, RN, CPAN, patient care manager in Delnor Same Day Surgery, received the Manheimer Emerging Leader Award, a system-wide honor the recognizes high-performing managers who have made significant contributions to Northwestern Medicine and have demonstrated potential for continued leadership and service, the release stated.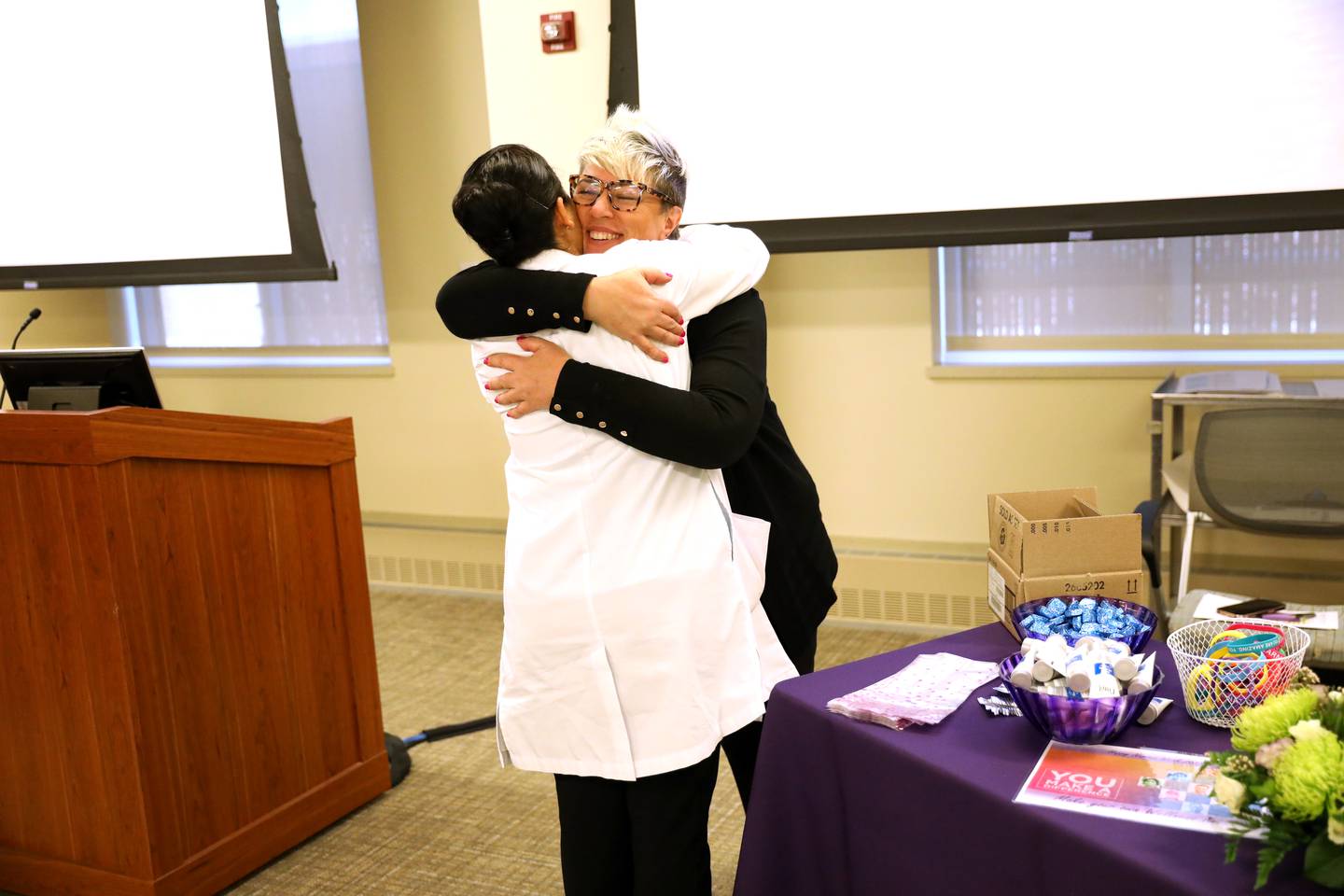 Other awards include:
Transformational Leadership - Michelle Scheri, MSN, RN OCN, Clinical Practice Administrator, Oncology Infusion Treatment
Professional Practice Inpatient- Alison Lund, MSN, RN-BC, ONC, OCN, Unit 2600
Professional Practice Outpatient - Michelle Shields, RN, PACU, and Sara Campbell, RN, 345
Nursing Partnership - Angela Vazquez, PCT, 3 South
Research and Evidence-Based Practice - Amanda Jacobsen, BSN, RNC, NLMC
Advanced Practice Partnership Award - Leigh Ann Gaul, MS, APRN, FNP-BC, Delnor Bariatric Surgery & Metabolic Health Program
Physician Partnership Award - Ghousia Wajida, MD, Intensivist
"We want our nurses to know that we see them, hear them and appreciate them more than they know. I am honored and humbled to lead such an amazing team," said Gina Reid Tinio, vice president and Flinn Family Chief Nurse Executive at Northwestern Medicine Delnor Hospital. "We also know that as nurses, we cannot do our jobs alone, so we also take time this week to acknowledge our patient care technicians, health unit coordinators, our providers, and all the support staff that allow us to provide the best care possible to the patients and families in the communities we serve."
Each year during National Nurses Week, nurses are celebrated and honored for innovating, educating and shaping the future of health care, making better medicine possible for patients and each other., the release stated.
National Nurses Week ends on May 12, in honor of Florence Nightingale's birthday. Nightingale is the founder of modern nursing due to her heroic and pioneering work during the Crimean War (1853 to 1856). The first National Nurses Week was observed in October 1954, which marked the 100th anniversary of Nightingale's mission to Crimea, the release stated.