Speaking at a candlelight vigil on Wednesday, Carmel Mullally-Powers said she no longer feels safe going to venues and other public spaces.
"I want to be able to go to … concerts," the St. Charles resident said. "Children should be able to go to school and not be threatened."
It was a sentiment shared by many at a candlelight vigil held Wednesday night in Geneva to both honor the seven people killed and dozens more injured in Monday's Highland Park parade shooting, as well as call for action on gun laws.
North of 150 people attended the vigil at the Kane County Courthouse, which Geneva resident Heidi DeMarco, one of the organizers handing out candles to people, said was put together in about a day.
Among those who attended were several political candidates and elected officials, including U.S. Rep. Bill Foster, D-Naperville; Kane County Chair Corinne Pierog, D-Batavia; and state Rep. Maura Hirschauer, D-Batavia. Each of them spoke at the gathering as well.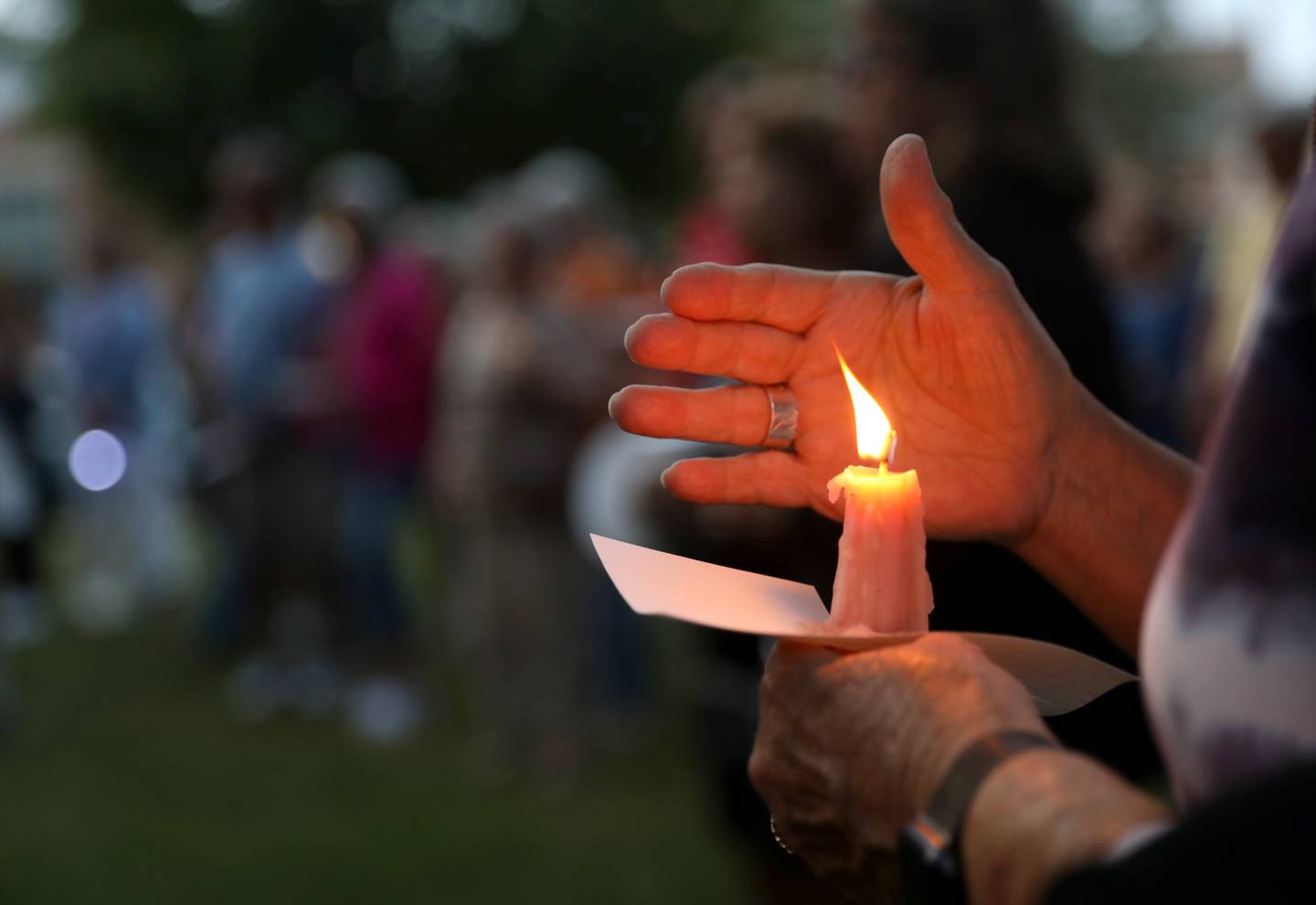 For them and others, banning assault weapons was one of the main calls of the night, along with a revisiting of the multiple mass shootings that have taken place both in recent weeks and past years.
"We have families now planning funerals," organizer Arad Boxenbaum of Geneva said to open the speeches. "This is not normal."
Boxenbaum, who ran for a state House seat in last month's Democratic primary, then read the names of the victims of the Highland Park shooting.
Foster, along with others, spoke about those killed, and several mentioned the 2-year-old child who lost both of his parents Monday. Having become a grandfather recently, Foster said it's "beyond my ability to express into words" to have to take in a grandchild for a reason like that.
Foster also said the structure of the U.S. Senate was "mis-designed" and called it the Founding Fathers' "fundamental blunder."
"I'm frustrated personally at having to come before you ... with very little to offer," he said. "The answer does not come from more weapons. The answer comes from more votes."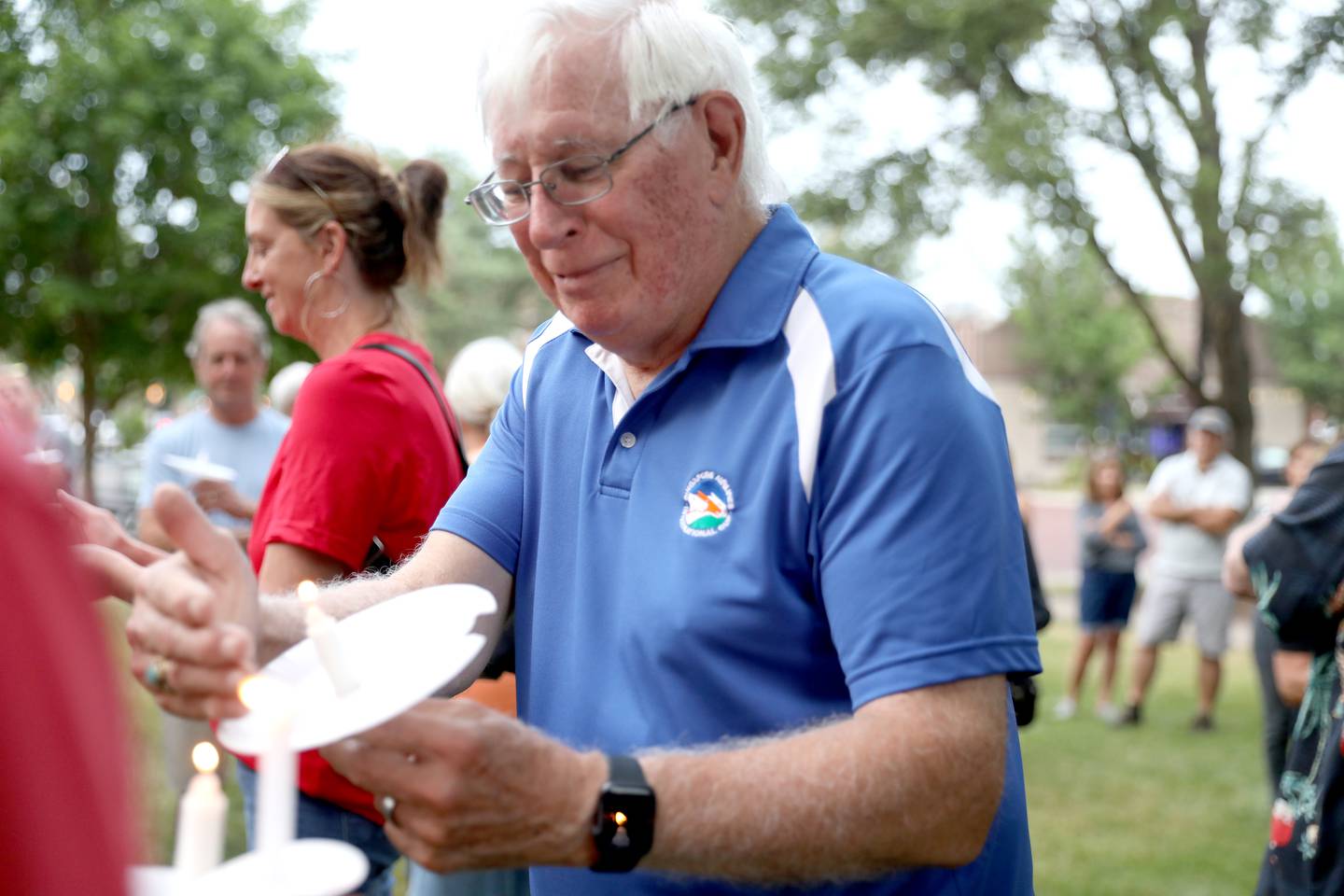 DeMarco said she thinks for significant change to happen, it will have to come at the federal level and more research needs to be done to make sure any changes are effective.
"We don't think weapons of war belong on the street," DeMarco said.
Howard Katz of Batavia offered a similar sentiment, saying he does not think is a reason to have such weapons.
"We have people in our government who really don't care, it seems, about human life," he said. "We need some logic and rational thought in our policies."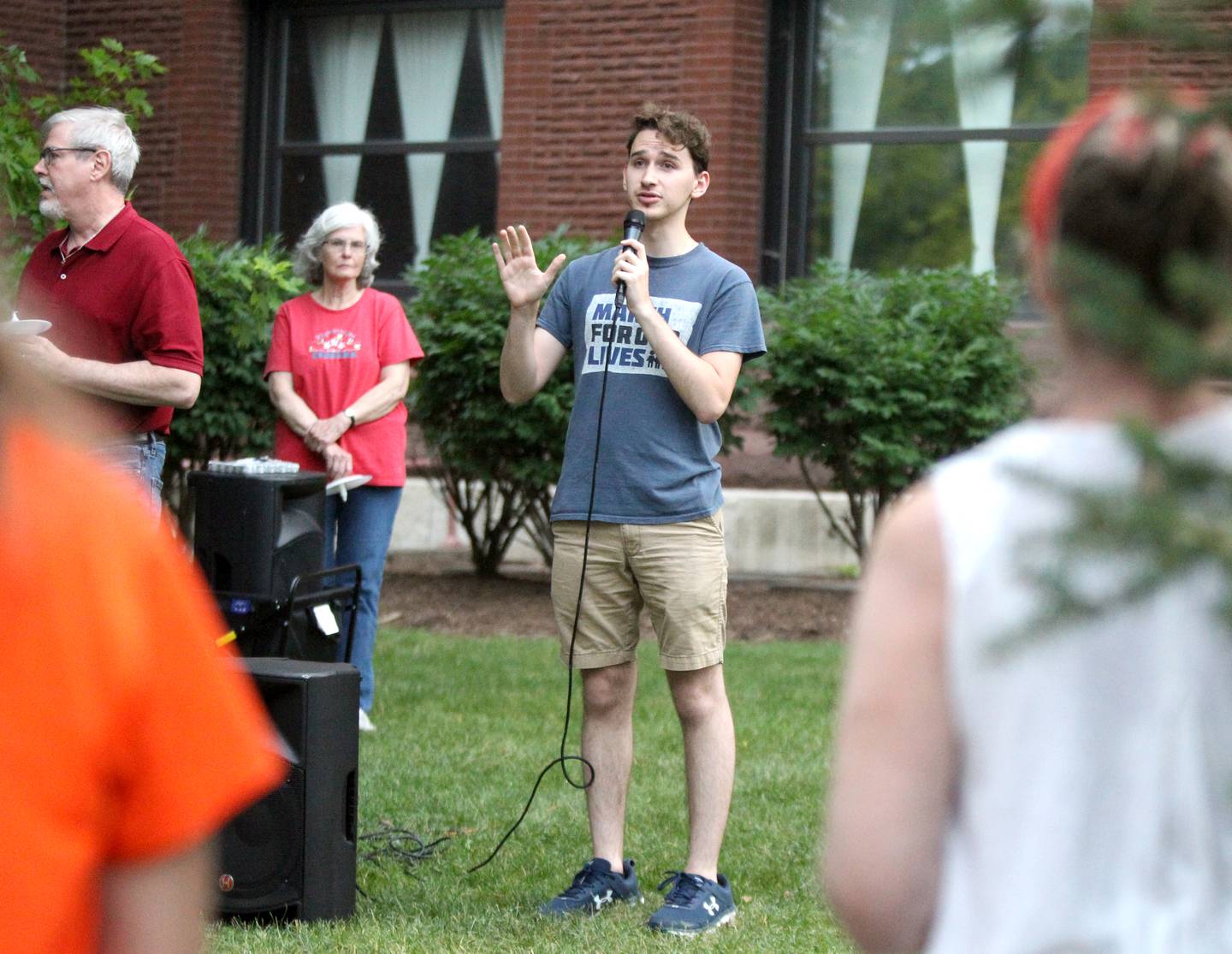 The vigil comes a couple days after a gunman opened fire from a roof at Highland Park's Independence Day parade on Monday. Seven people died as a result and more than 40 were injured. The shooter has since been charged with seven counts of murder and is being held without bail in Lake County.
The shooting sparked conversations both in the area and around the country about guns and safety, particularly pertaining to public events. Monday's shooting also followed multiple other shootings in recent weeks.
Hirschauer became emotional during her speech, thinking about something like that happening at a parade in her community.
"We were here just a month ago, doing this exact same thing," she said, referencing another rally held in Geneva following the shooting of 19 children and two teachers in Uvalde, Texas. "On a day dedicated to celebrating freedom, our freedom to gather in peace was shattered by gunfire, fired from an automatic weapon. A uniquely American tragedy on a uniquely American day."