If Elana Wells had to sit out a game for any reason, she simply hated it.
In her four-year varsity career at Burlington Central, she only missed one game because of concussion protocol during her freshman year.
"I would do anything I can to keep myself in a game," Wells said. "I played games where I'd been hurting but I still went out there giving it my all for my team. And I know my team has needed me all throughout my high school career."
This season, Wells persevered through a minor hip injury she suffered in the first game against Batavia. In a high-profile matchup against Bartlett, Wells suffered a sprained ankle but only missed a handful of minutes before returning to the court.
"That's a huge part of my game [to battle through injuries]," Wells said. "This year, we definitely had little time to recover between games. ... I was just doing everything I could to keep myself in this short season.
"I didn't want to miss anything this year."
That statement just scratches the surface of the competitiveness – and dominance – of Wells, who leaves Burlington Central with more than 1,500 career points. She is in elite company in the program with former teammate Kat Schmidt, the Rockets' all-time scoring leader, and Jenna Real. Wells is third all-time in program history in scoring with 1,629 points, just 18 points behind Real.
"1,500 is a huge milestone. Not many athletes get that, and I definitely would not have been able to get that without my teammates," Wells said. "Just being up there and having the opportunity to be one of the record-setters is just a good feeling. I have a feeling if I definitely had a regular season, I would've gotten that record.
"Records are meant to be broken and, unfortunately, I wasn't that person, but hopefully it will be someone else great in the Central legacy."
Wells, who led Burlington Central to a regional title in the 2019-20 season, powered the Rockets to a 13-2 record and an undefeated run through the Fox Valley Conference in the shortened 2021 season. She averaged 17.7 points, 4.1 rebounds, 3 steals and 2.1 assists for a team that also won the Fox Valley Conference tournament.
For her efforts, Wells is the Kane County Chronicle Girls Player of the Year.
"She just has another gear that I don't think anybody can even touch. When she just wants something, when she has to win, she'll do literally whatever is possible," Burlington Central coach Collin Kalamatas said. "If you saw the [FVC championship game] against Huntley, we were 0 for 11 in the first half [from the 3-point line]. And then she came out in the third quarter and hit a 25-footer, a 28-footer and a 30-footer. She's incredible."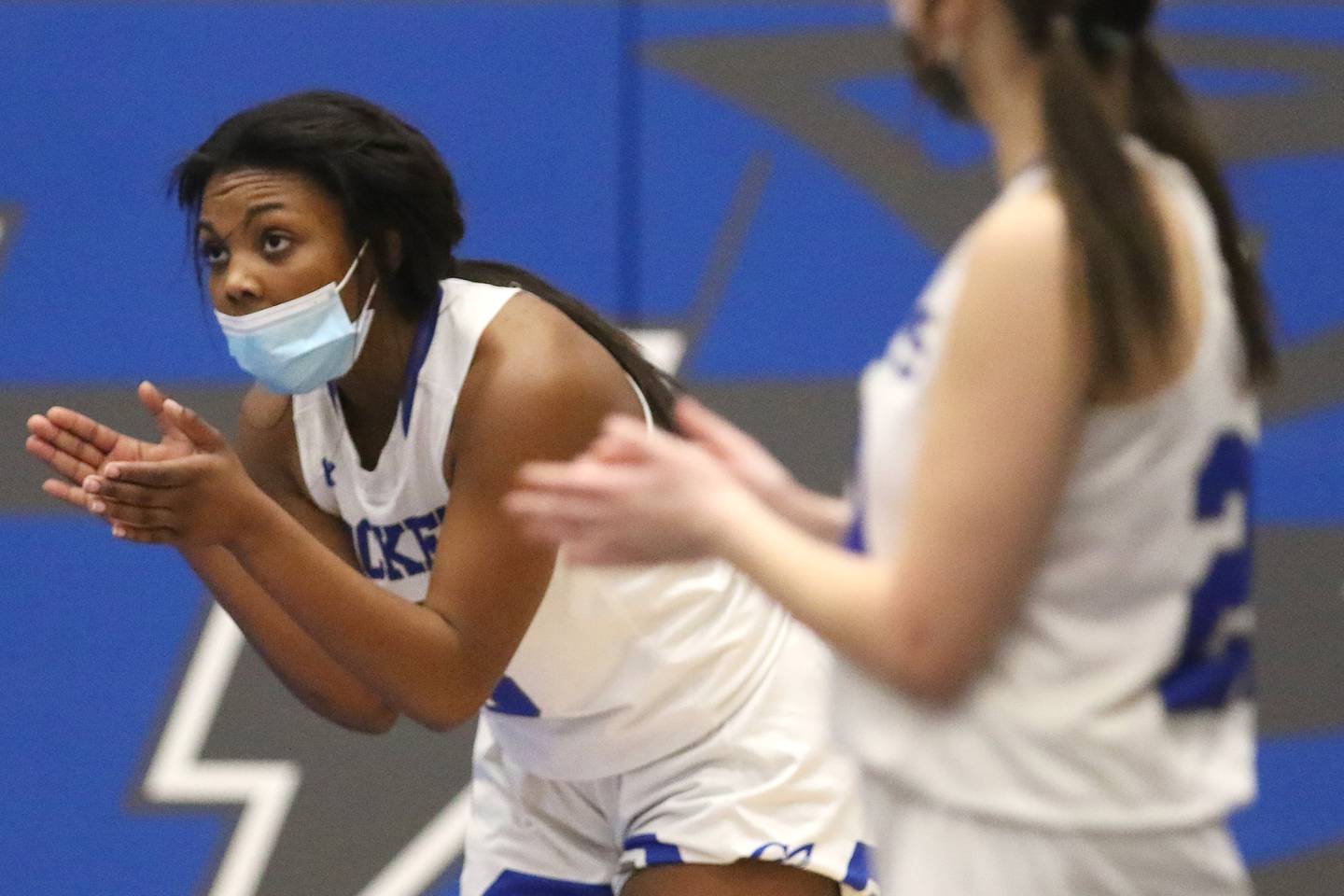 Beyond her bulldog mentality on the court, perhaps Wells' largest growth came in leadership from her junior to senior season. In 2019-20, it was a senior-laden group and Wells might have deferred to them.
"This year, her leadership expanded so much to being so much of a positive teammate. The first one to clap it up in the huddle after a timeout or before the game," Kalamatas said. "That whole part of her personality I didn't see as much last year. ... I felt like this year they trusted her vocally as well as by example."
Wells will play in college at the University of Indianapolis.
"Being a Central Rocket just means that you give it your all," Wells said. "It's not for yourself. It's for your team and it's for your community. You just go out there and you work hard every game, no matter what the circumstances are. I'm definitely going to miss Burlington."