GLEN ELLYN – Gavin Newkirk says he loves playoff hole opportunities.
"There's no pressure for me," said Newkirk, a Batavia junior, following the Class 3A Glenbard West boys golf sectional at Village Links on Monday. "Once I know I'm going to state, I'm just having fun out there."
After coming in from the standard 18 holes, Newkirk was tied for the low round of 70 with Hinsdale Central's Emil Riegger, prompting the playoff. After both parred hole No. 17, it was Riegger emerging with the ultimate victory with par on the par-4 18th.
Newkirk is still headed to the IHSA state tournament as an individual next weekend. It will serve as his first official trip down to Bloomington, although if there would have been a state tournament held in 2020, he would've made it then.
Newkirk is Batavia's first state qualifier since 2014 when Andrew Nelson represented the program.
"Just extremely proud of him," Batavia coach Tim DeBruycker said. "…I'm glad that he performed today the way that I knew he could. I knew with the pressure and the length and the course and things like that, he really thrives after that."
"He said he wanted to be in a playoff. He's that kind of kid; he wants to compete at that high level," DeBruycker said.
Newkirk, unsurprisingly, was "really excited" to qualify.
"I love the course and it's going to be really fun time," Newkirk said.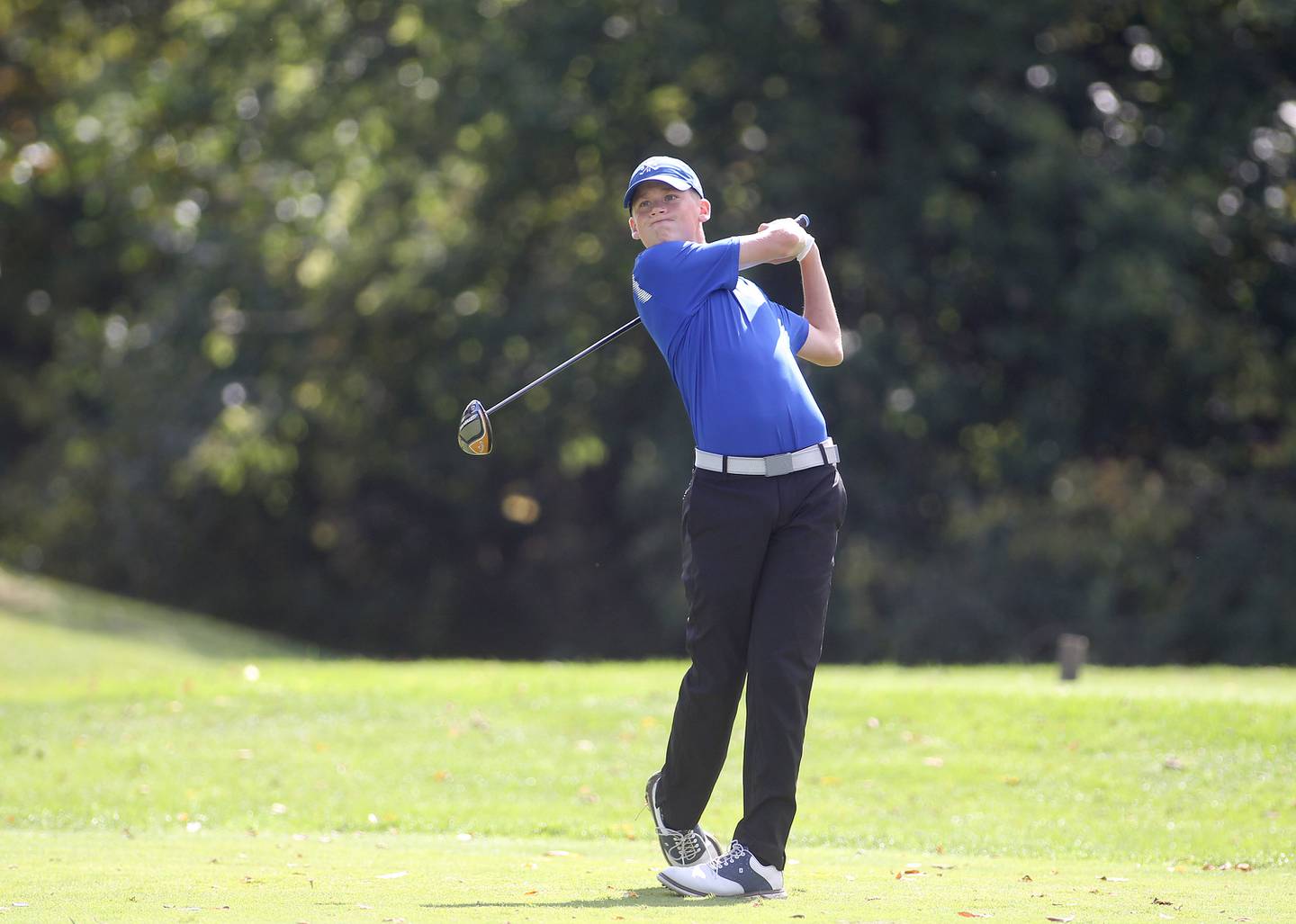 Glenbard West, Hinsdale Central and Neuqua Valley all will go to state as teams. Geneva's streak of qualifying its team for state for six straight seasons – including 2020 – ended Monday.
Geneva junior Austin Frick, though, qualified as an individual by shooting a 79.
Frick had to nervously wait awhile after his round to see how the rest of the field shook out and what the cut – 80 – ended up being.
"I was kind of upset at first [following my round]," Frick said. "I didn't finish well. I finished bogey-bogey and I knew I left a couple shots out there. I [thought] I didn't want a playoff. I'm already kind of anxious. I was anxious."
Frick can now breathe comfortably.
"I've been for sure working on it the last year for this moment," Frick said. "It doesn't really feel real yet. I'm kind of excited, [it's my] first time [going]. Don't know what to expect."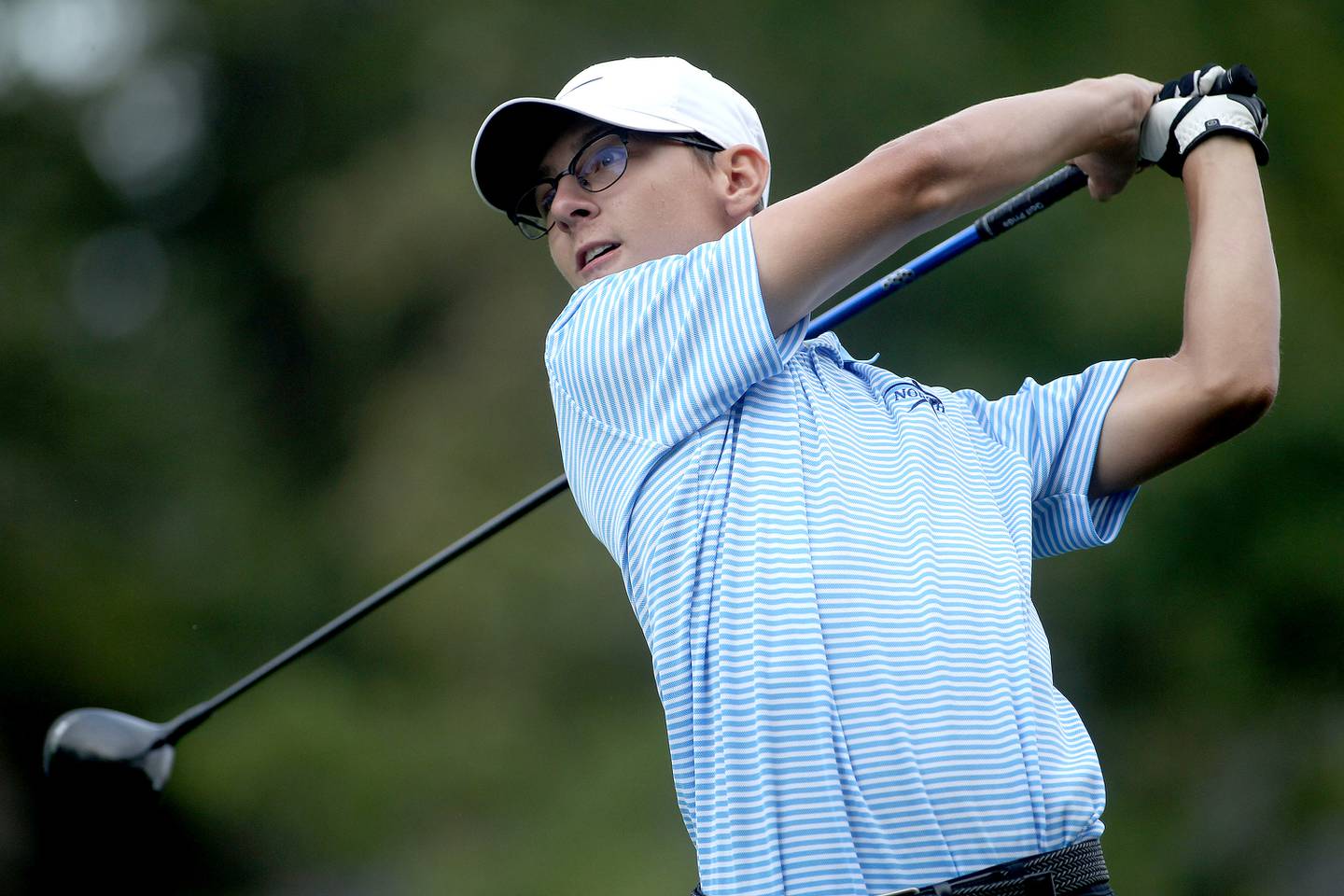 St. Charles North standout Mason Siegfried tied for fourth with a 78 to ensure his first trip to state as an individual.
"It's honestly a huge sigh of relief," Siegfried said. "I've worked so hard for this. During the summer, practicing every day and practicing with the guys. I'm just happy I made it."
"I think doing it for St. Charles North [means the most]," Siegfried continued. "Because they haven't had a [boys golf] individual down to state [since Raghav Cherala in 2013]. It's a huge accomplishment."
Of the 10 individuals, Oswego East's Gavin Hjelle (80) snuck in the final spot to head to state.
"[My round was] up and down most of the day," Hjelle said before learning exactly where the cut would fall. "My putting really wasn't too good. I came back after a couple of bad holes, but a really disappointing finish to bogey the last three and In know I should've at least maybe bogeyed one of them and the other two parred."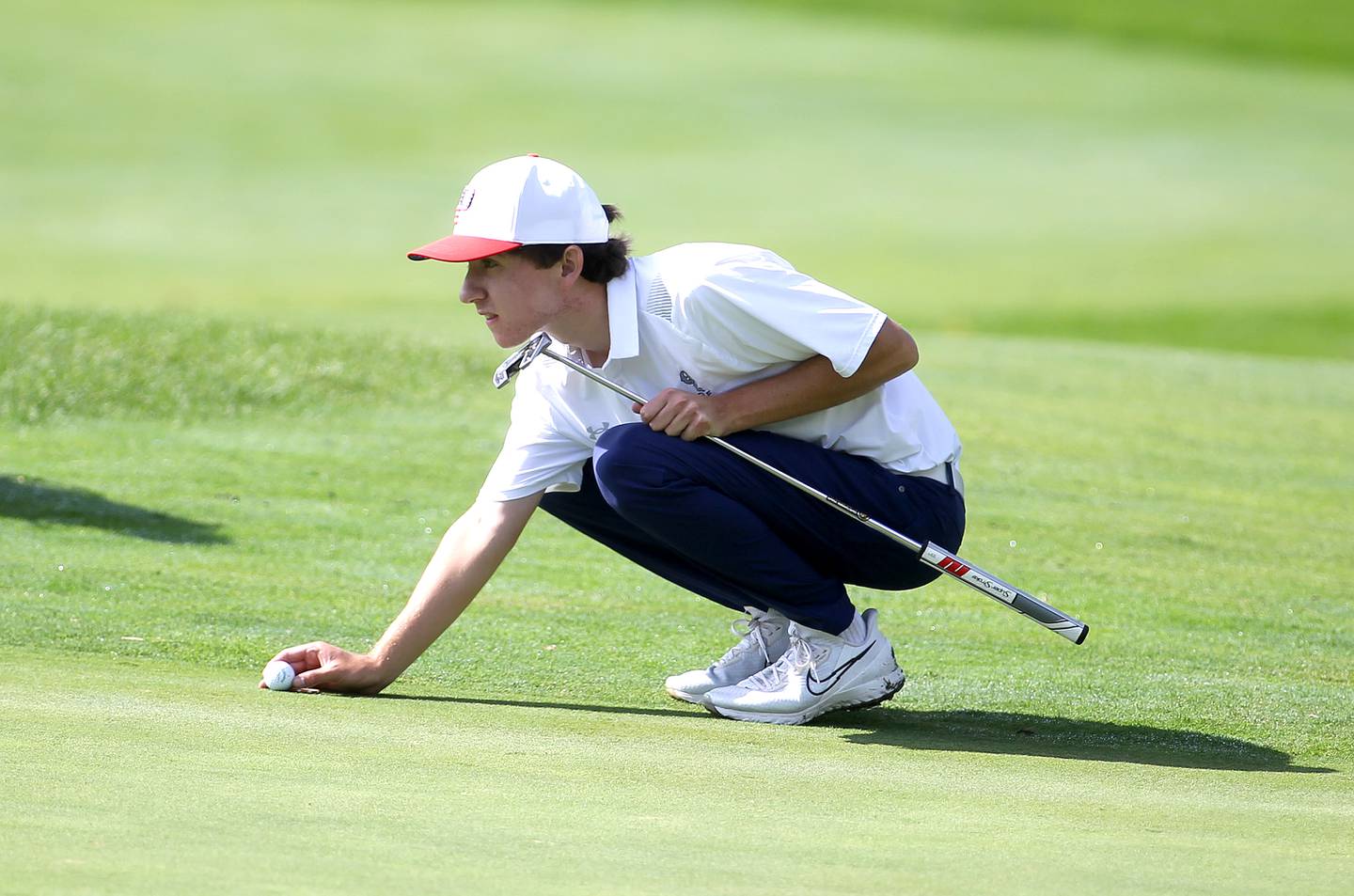 Hjelle shot a 76 at the regional and hyped up his overall team's season in perspective. Oswego East's program won its first-ever Southwest Prairie Conference championship and first regional title the last two weeks behind seniors Hjelle, Camden Bonney and Michael Hugelier.
"We had a really good season," Hjelle said. "We won conference as a team and we won regionals as a team. For me, I would say [my season] was OK. I wish I did a little bit better."
Hjelle, a varsity golfer for four years, enjoyed winning conference as an individual last year.
"I shot a 71 in pretty tough conditions," Hjelle remembered.
Bonney and Hugelier both shot 86s for Oswego East. Patrick Malm (92), Eric Lewis (98) and Ethan Gustafson (104) rounded out the scores for the Wolves, who tied for eighth as a team.
Yorkville's Ryan Waugh (82) just also missed the cut by two strokes.
Plainfield North took sixth as a team and was paced by junior Drew Czarnik's 81. Tanner Daugherty (83), Pierson Boisselle (86), Cooper Irvin (87), Ryan Nelson (88) and James Miscione (91) were the other finishes.
Plainfield East took 11th as a team. Brady Louck (85) had the best score.
"I played alright [For my overall season]," Czarnik said. "I always found myself playing well through like 13-14 holes [including Monday] and not being able to finish. Just the whole season, I couldn't really put a whole 18 holes together."