ROSELLE – With lofty goals this fall and coming off an all-state track season, Glenbard North's Grace Schager was eager to race at Saturday's Harvey Braus Invite at Lake Park to gauge just where she stands against some of the tougher competition in the state.
After a first-place showing and a time of 16:57.0, the Panthers junior made a statement that she indeed stands near the top of girls cross country rankings. Glenbard West's Audrey Allman took second on the 3-mile course with a clocking of 17:12.9.
"It was a really nice day out and I was feeling good," said Schager, who placed fifth at the state track meet in the 3,200. "I was excited to race here because I knew there were going to be a lot of good competitors."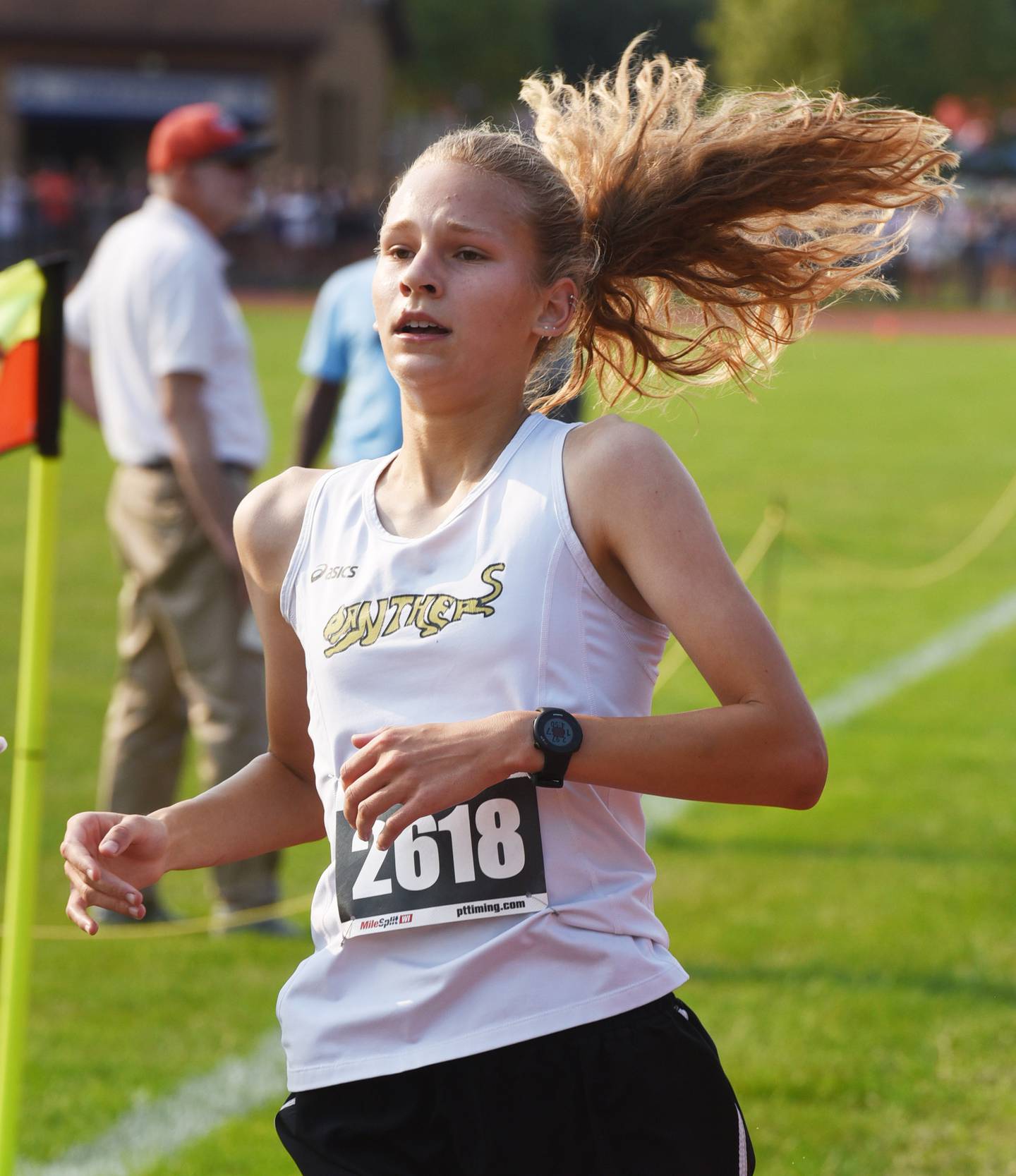 After playing basketball as a freshman, the Panthers track and cross country coaches convinced the athletic Schager to give running a try. The results have been great. She would have qualified for the state track meet in the spring of 2020 if COVID hadn't prevented a state finals meet from taking place. She appears to be a lock to not only make it in cross country this season, but to have an impact on the state meet.
"She was running on her own during the pandemic, came out for cross county last year and loved it and she had a great season," Glenbard North coach Eric Day said. "She had a great track season, and set our school record in the 2-mile. Now she's hungry for our cross country season. We thought she had a chance to win [today] but it's not like it was a forgone conclusion."
In the team standings, York tallied an impressive score of 35 with all five counting runners placing in the top 15. Katelyn Winton was third overall (second among team scorers) with a time of 17:26.9, while Katherine Klimek and Brianna Dennis were close behind in fourth and fifth.
"I felt really comfortable," Winton said. "After I saw my first mile was around 5:30-something, I felt really good. Then, even though I tend to slow down during the second mile, I tried to push the second mile today."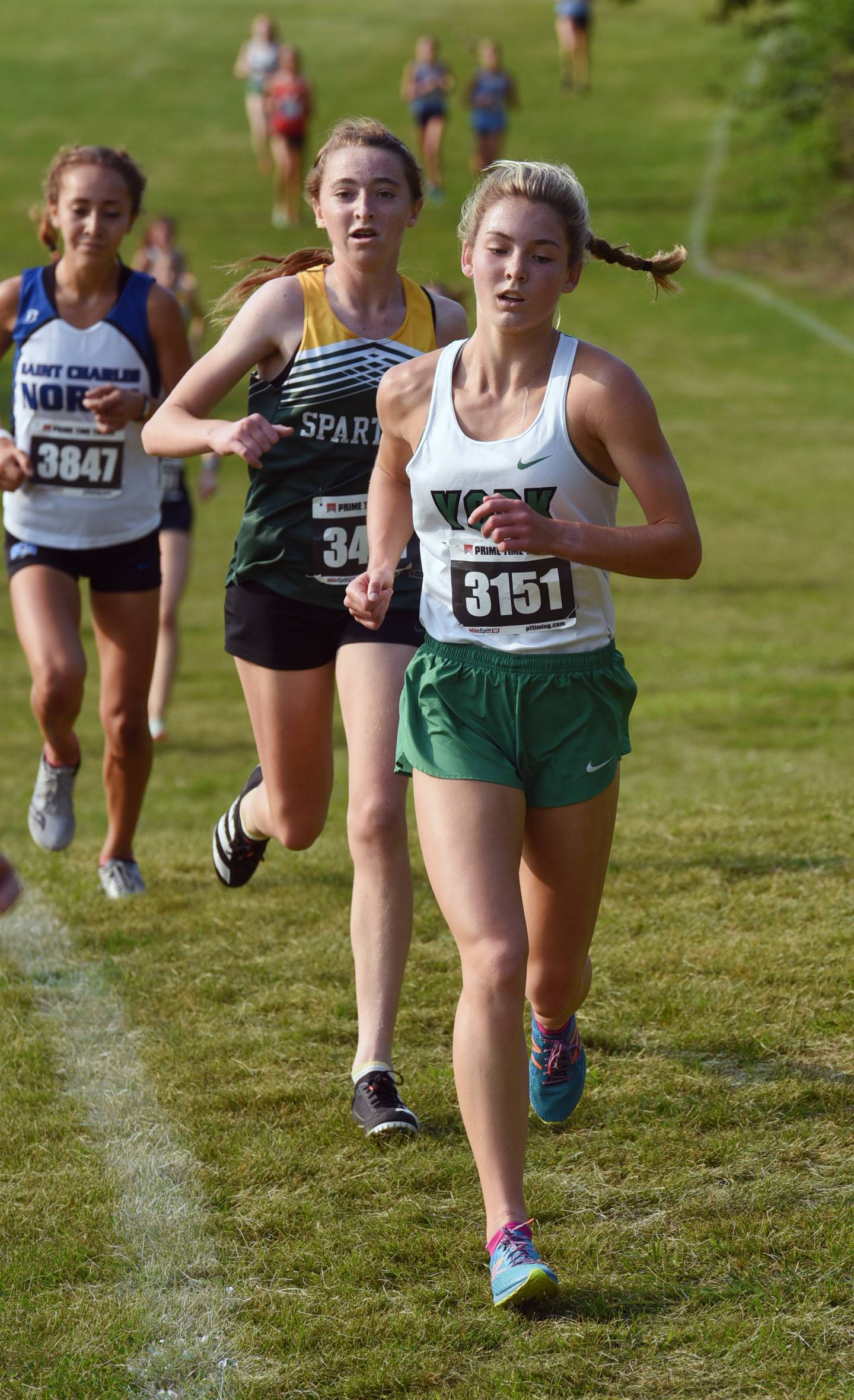 At that point Winton saw her teammate Dennis and she kept going hard, hard enough to record a personal-record time. "Once I saw Brianna I kept at it and then the last 800 I just started to push and I felt really good," she said.
The Lady Dukes won the unofficial state title in the spring and now want to add a real one in the fall. "We're very excited. Our goals are very high," Winton added.
"We're trying to win the state title this year…not the fake one."
Prospect was second at 78 and Maine South third at 109, while St. Charles East was fourth and Downers North fifth. The Saints had a pair of top 20 finishers in Morgan Dandlund and Marely Adelman, while the Trojans were paced by Ashley Novak's 18th-place effort. For St. Charles North, Bella Dicrosta was 10th with a time of 17:45.8.