Fans of sushi are fortunate Swordfish surfaced in Batavia in 2004, and has been a popular dining destination ever since. Credit that to a fine attention to detail, quality of cuisine, service and ambiance.
We stopped by for an early dinner, and watched the large, contemporary dining room steadily fill. It's an attractive, multilevel space with playful Japanese design flourishes for an escape from the Midwest. Hanging light displays incorporate specialty bulbs reminiscent of roe or pearls that glow with a soft gold shimmer.
The sushi chefs have a modern, bright 3D backdrop. One can choose between tables and booths or snag a seat at a counter close to the chefs to view their deft artistry.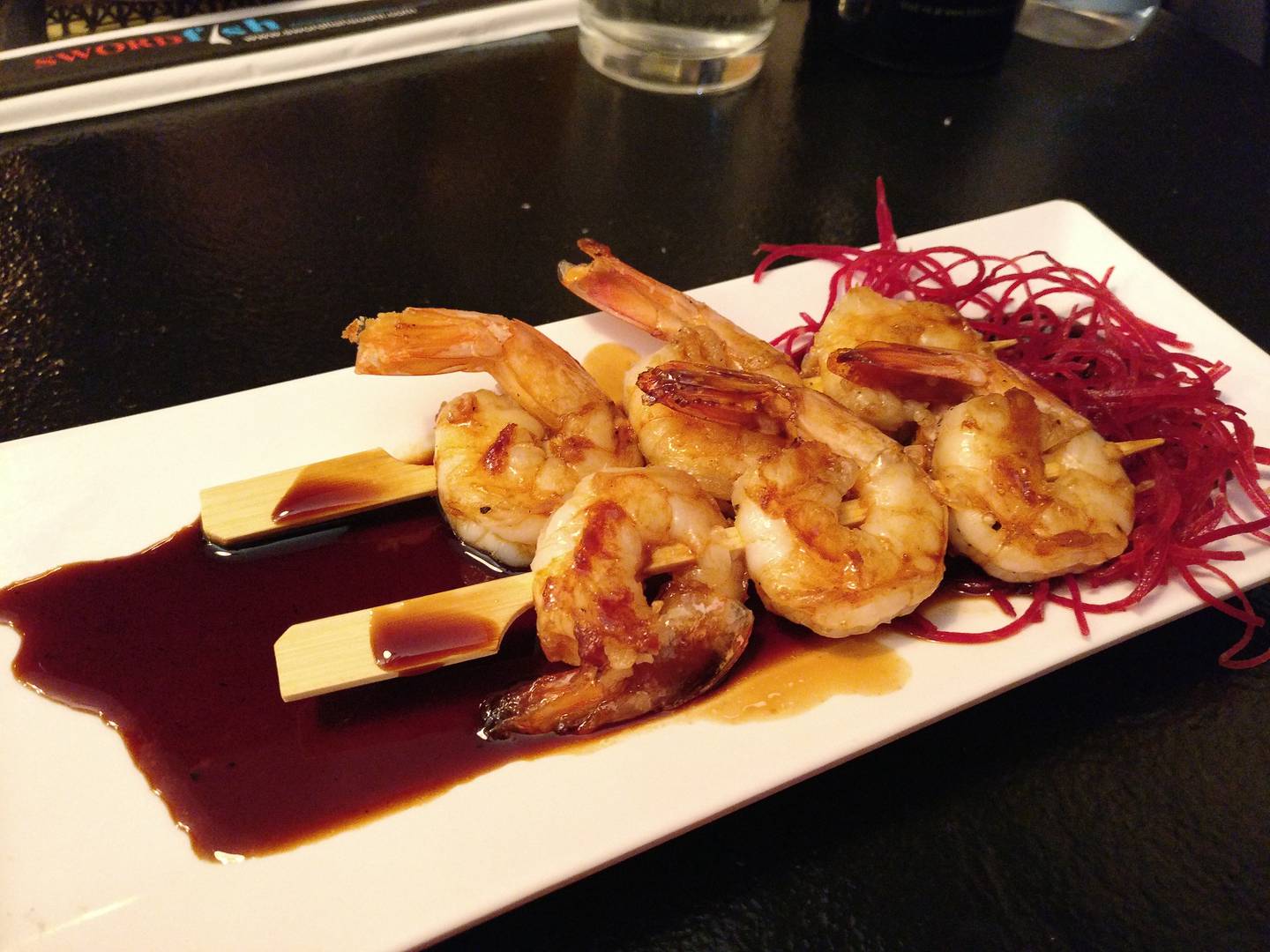 We continued to peruse the large menu after ordering grilled shrimp skewers as an appetizer. The two skewers are a perfect dish for two to share. The menu ranges from small to large plates and specialty rolls in every category, as well as bento boxes, cooked dishes and poke.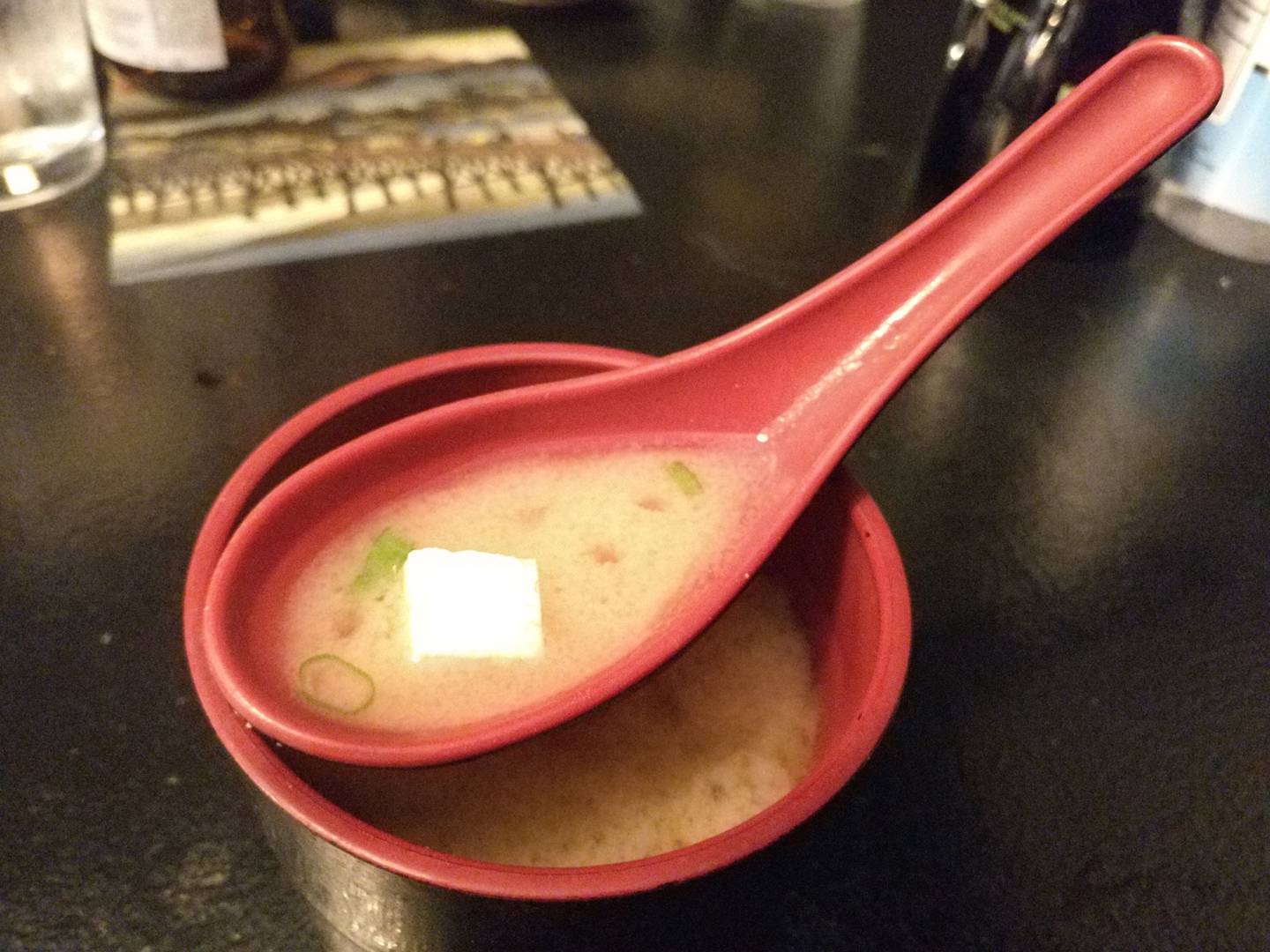 The miso soup that preceded my entree was notable for its silken tofu with a seaweed broth of rich, smoky complexity.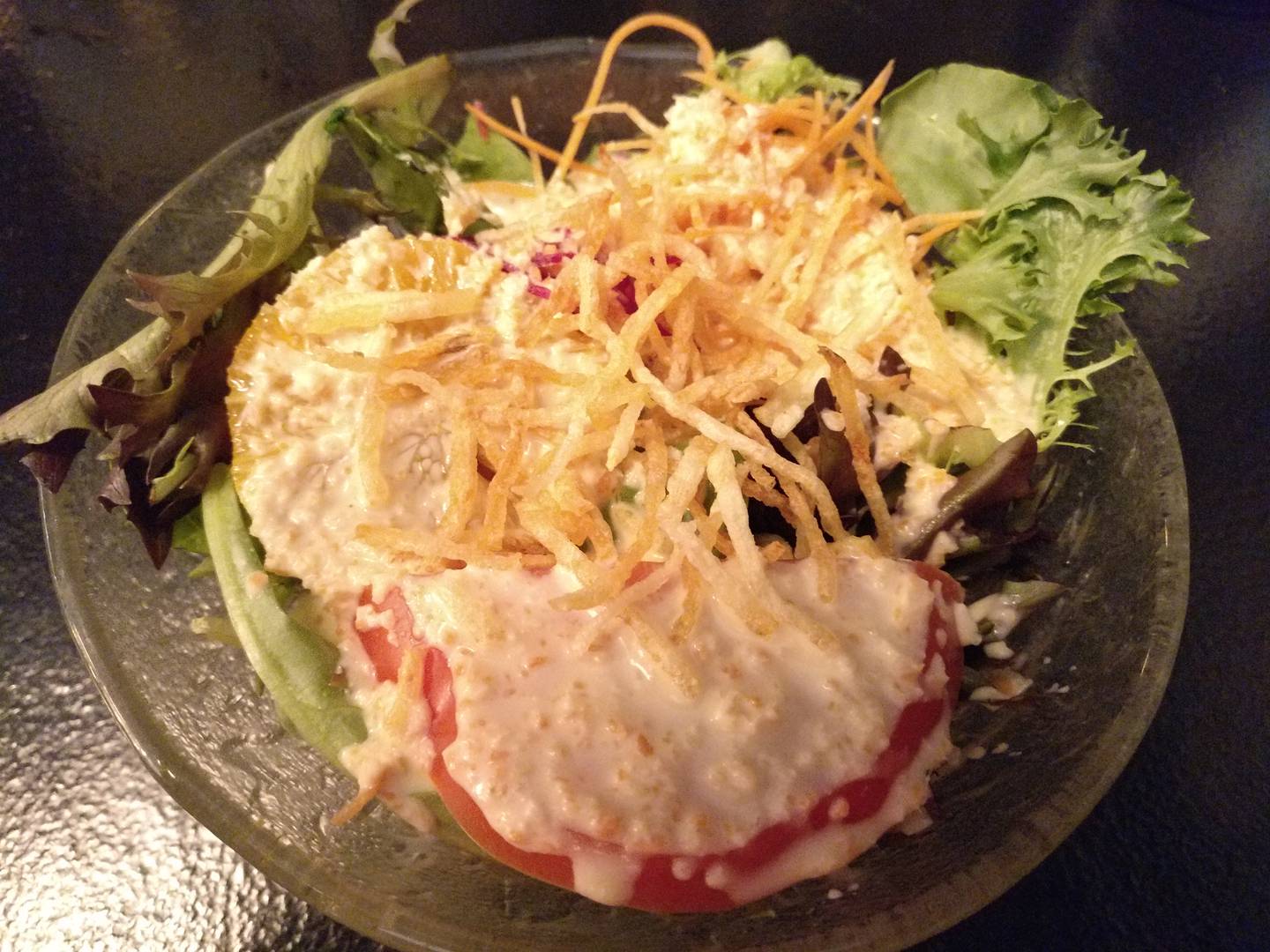 The house salad is composed of mixed greens with tomato and orange slices, potato crunch garnish and a luscious ginger dressing.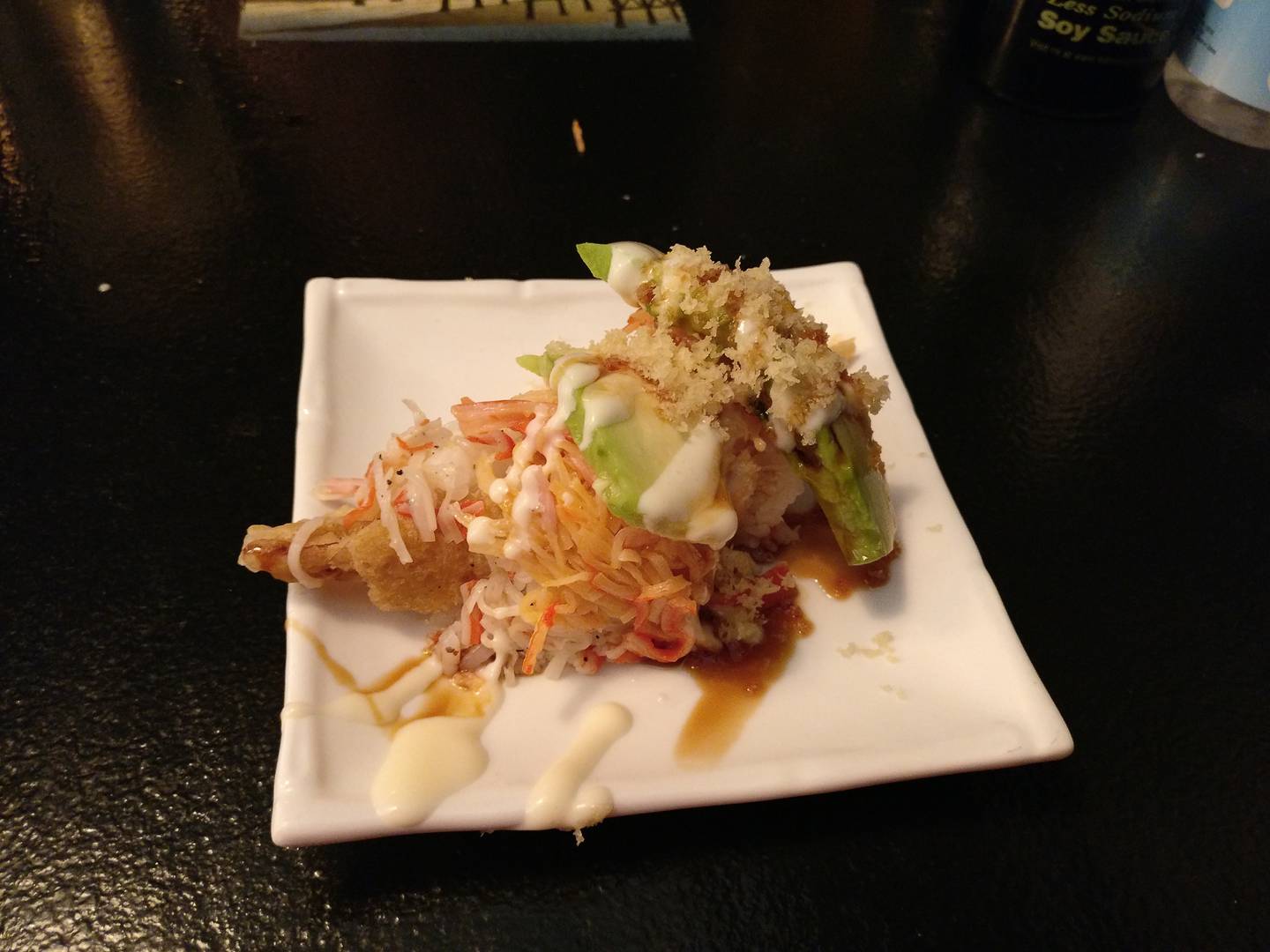 We enjoyed the Baby Shark, one of the signature maki, combining fried shrimp topped with spicy crab and avocado with unagi sauce and crunch flakes. As is typical at Swordfish, the dish was pretty to look at and delicious.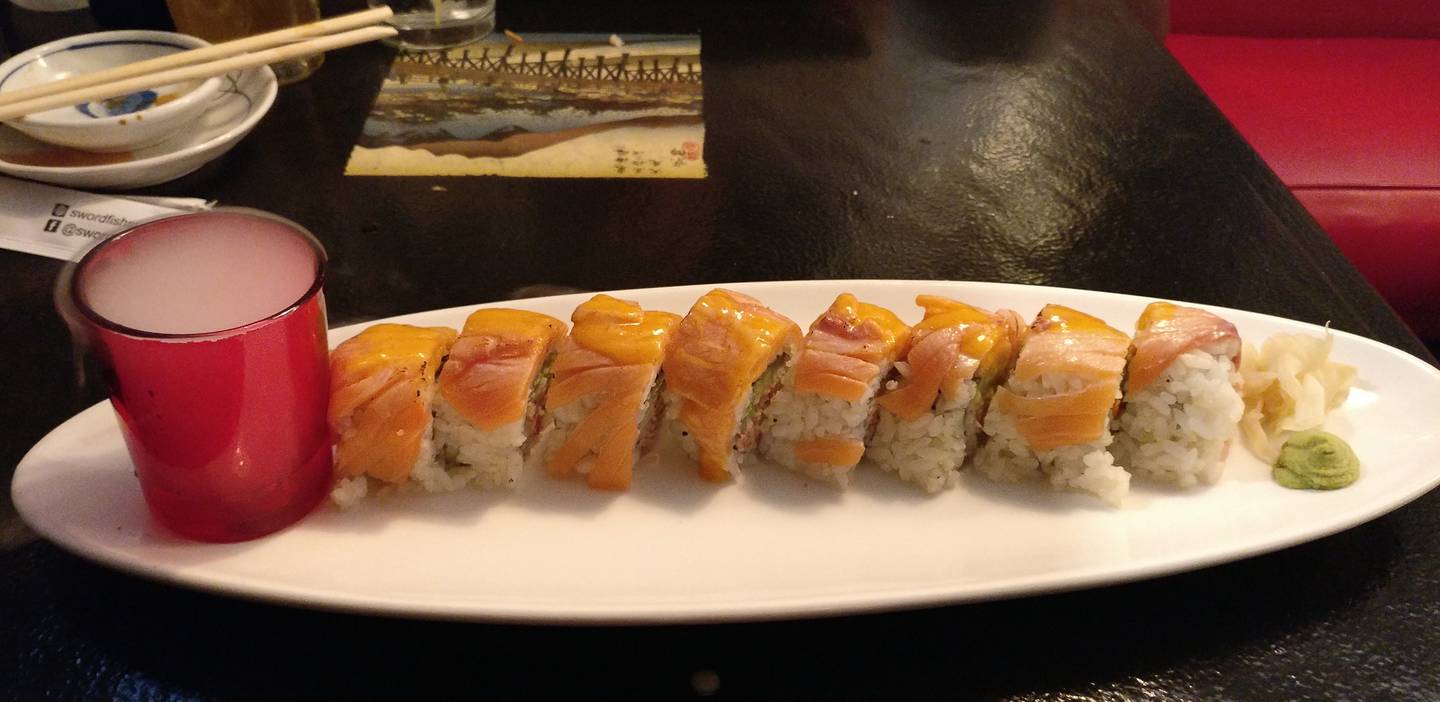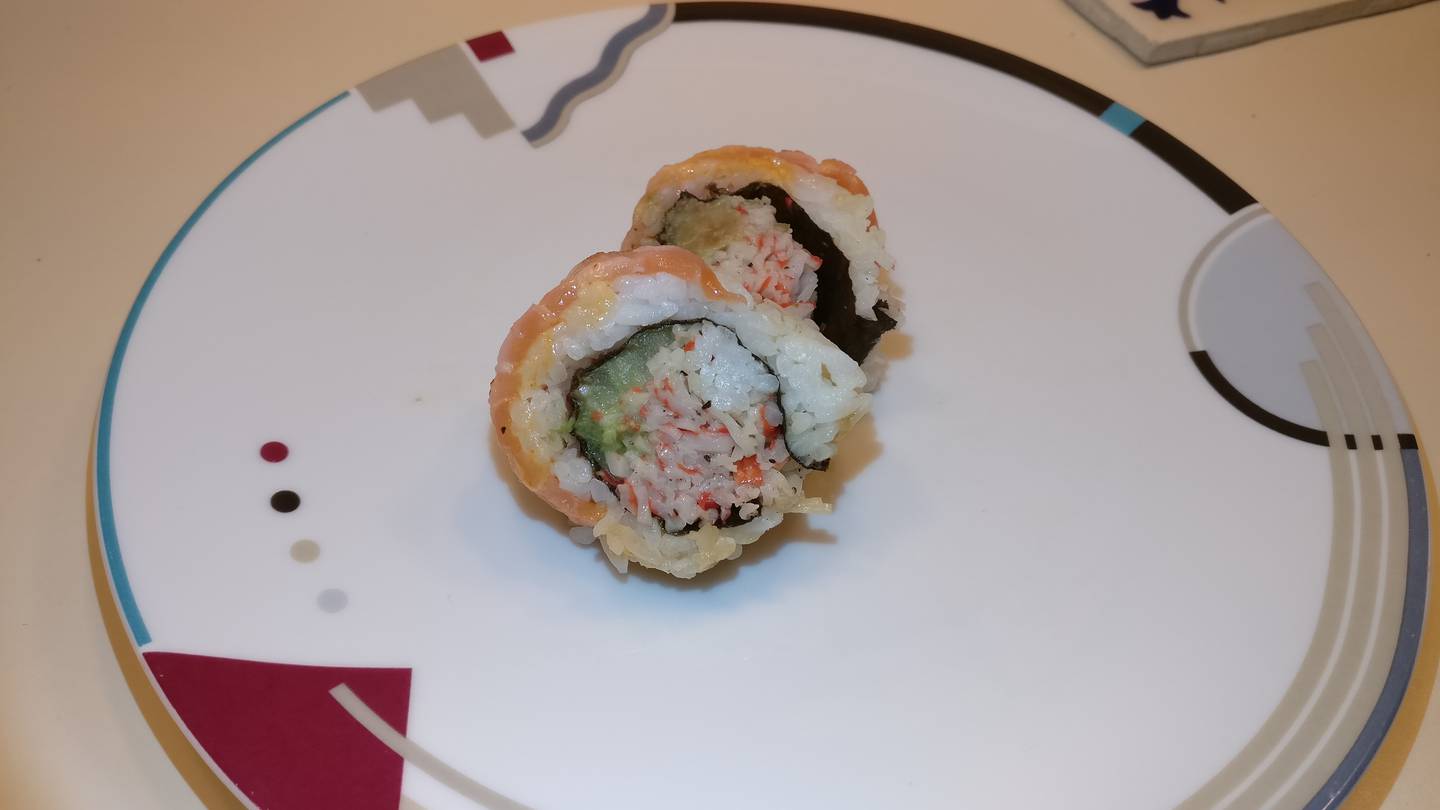 My fellow diner selected a different maki specialty, the excellent Smoky Bear, with seared smoked salmon over crab, avocado and cucumber with spicy mayo. The generous roll arrived in eight pieces with the traditional ginger and wasabi garnish, enlivened by the special effect of a red votive container bubbling over with fog-like vapor from dry ice in warm water. Food made fun adds another layer of pleasure.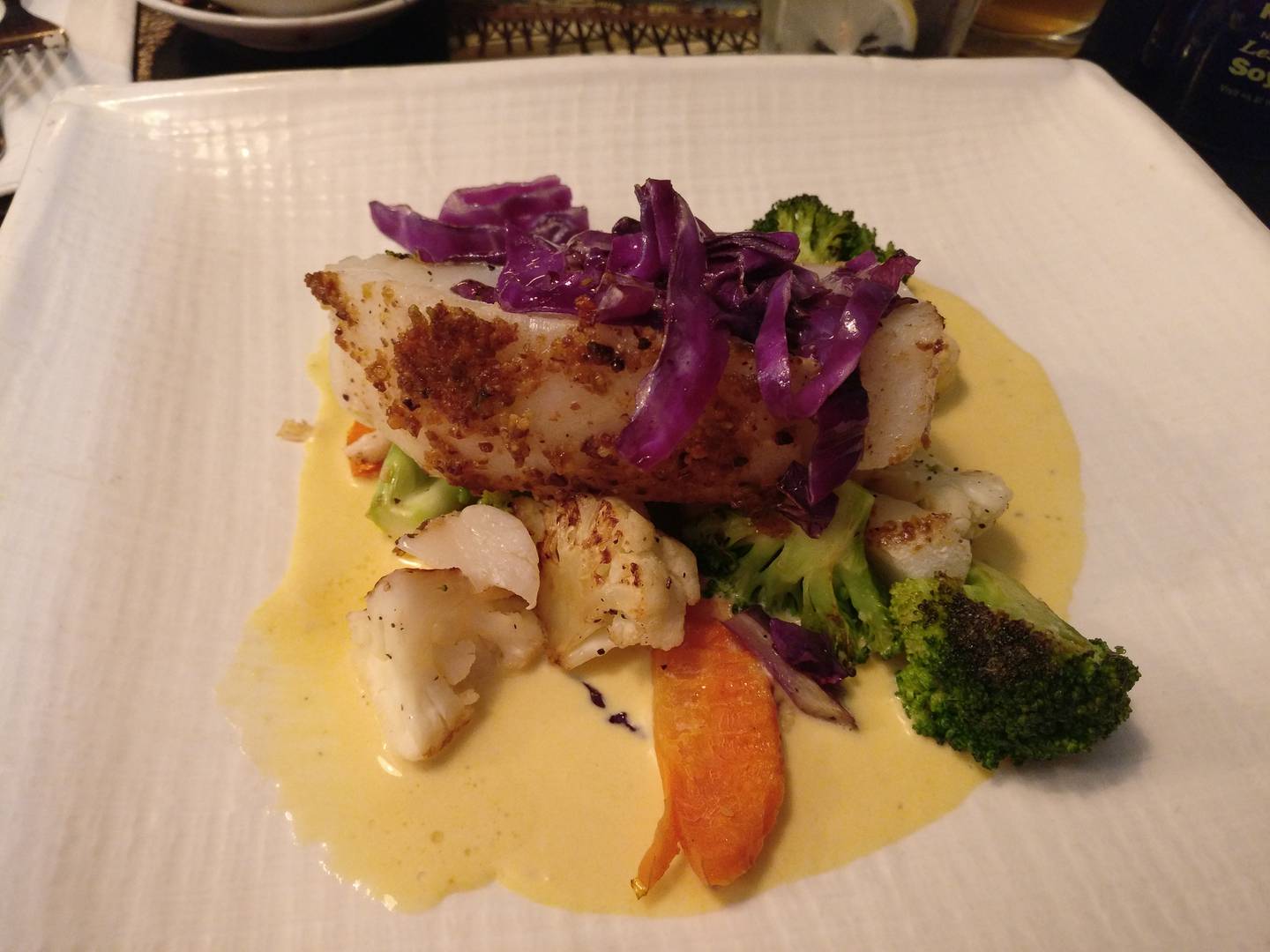 In the right place for seafood, I picked the pistachio-encrusted Chilean sea bass topped with pan-fried red cabbage, and served with cauliflower, broccoli and carrot cooked to just that proper point of al dente, all accompanied by a delicious butternut squash sauce. It, too, was beautifully presented and prepared.
The restaurant's full bar has extensive offerings including sake flights and an array of Japanese whiskeys.
A sampling of desserts includes a chocolate lava cake, cappuccino cake, limoncello gelato, and mochi and tempura ice creams. There's a large and thoughtful children's menu.
Service was attentive, and the ambiance warm and inviting. In addition to daily dinner hours, the restaurant is open for lunch weekdays.
Swordfish, with lively visuals from decor to platter, sets the stage for dining that's out of the ordinary.
• The Mystery Diner is a newsroom employee at the Kane County Chronicle. The diner's identity is not revealed to the restaurant staff before or during the meal. If the Mystery Diner cannot recommend the establishment, we will not publish a review.
IF YOU GO
WHAT: Swordfish
WHERE: 207 N. Randall Road, Batavia
PHONE: 630-406-6463
INFORMATION: swordfishsushi.com