For a taste of pure Americana, we headed to State Street Diner in Geneva, perched at the southeast corner of State and Seventh streets.
The half-dozen, old-school stools lining the counter near the entry nudged the nostalgia meter, and we took a cozy booth in the corner. There, the visuals depart from the typical eatery, and venture into a wonderland of imagery paying homage to the city of Geneva and its interwoven heritages. Thanks to local artist Joseph Gagnepain, we were observed by an Art Deco-influenced beauty looking down from above.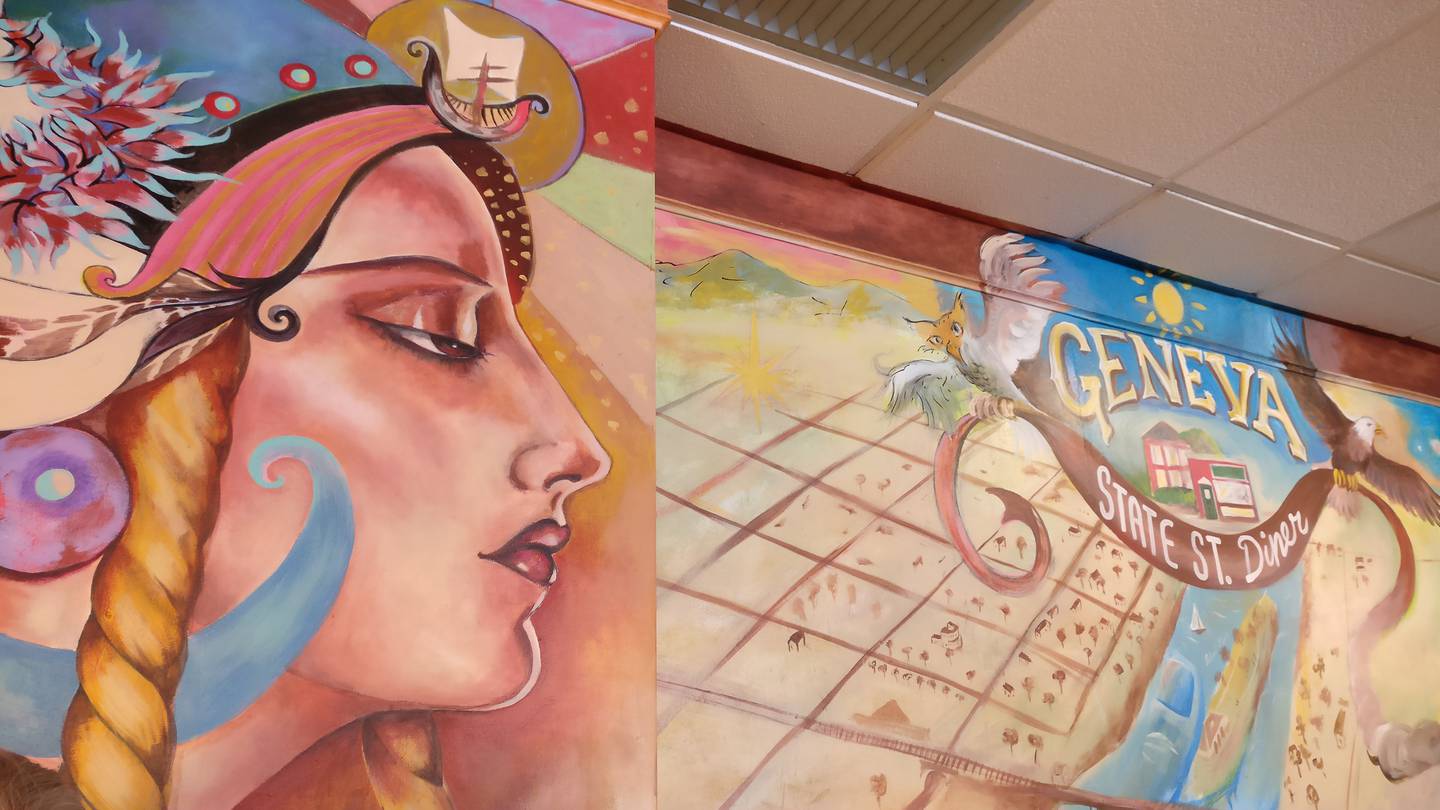 Our server was wonderful, and created that welcoming vibe that's the calling card of a great diner. The tables and booths are nicely spaced, and tall, see-through partitions have been added between booths as a health precaution.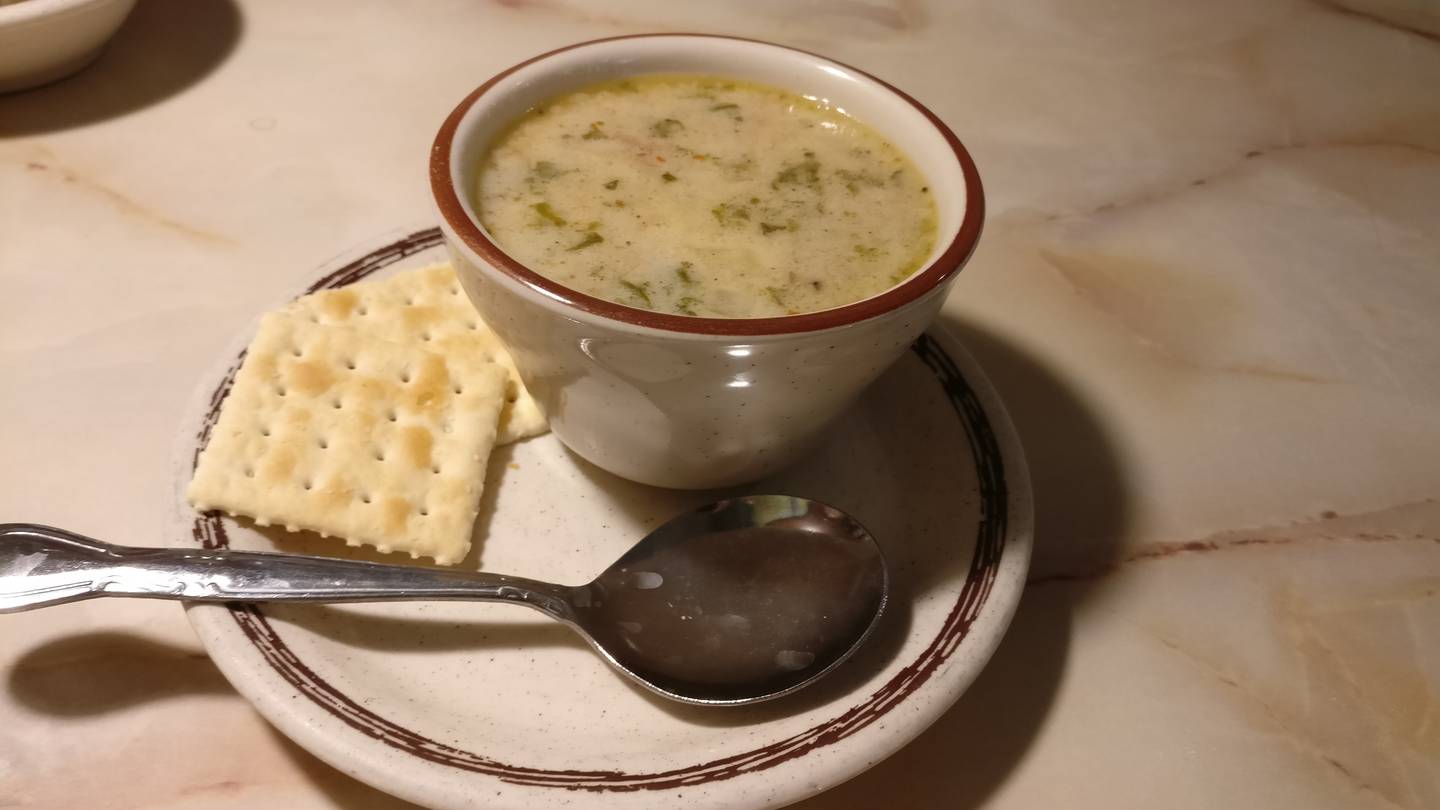 We opened with one of the homemade soups of the day, Toscana, a lovely mix of finely crumbled sausage, kale and potato in a delicate broth with just the right seasoning and a subtle, zingy kick.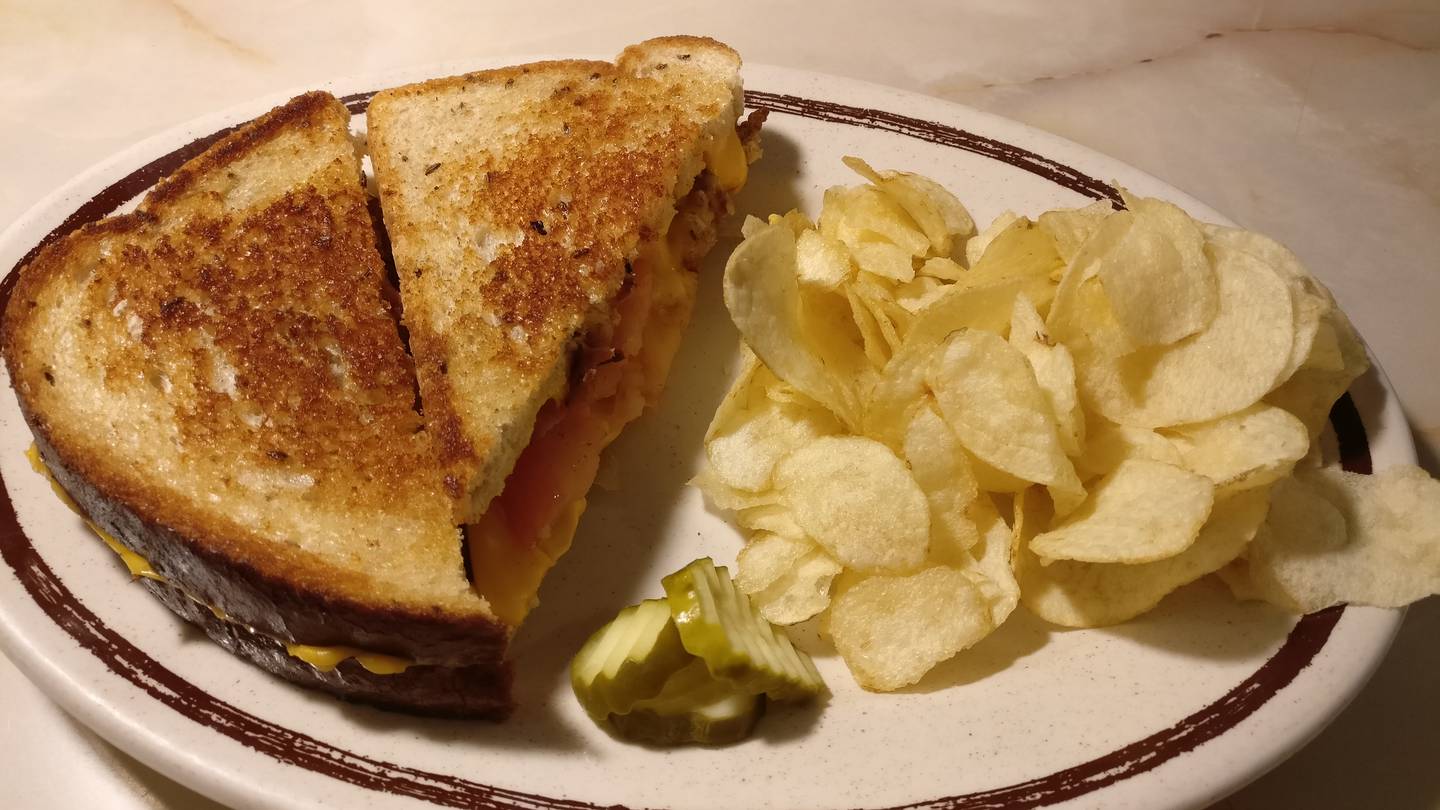 My dining companion picked one of the grilled cheese options, his favorite version, calling for sliced tomato and bacon on rye. It came with potato chips for crunchy contrast. The bread was grilled perfectly and popped with flavor, complementing the rich, warm filling.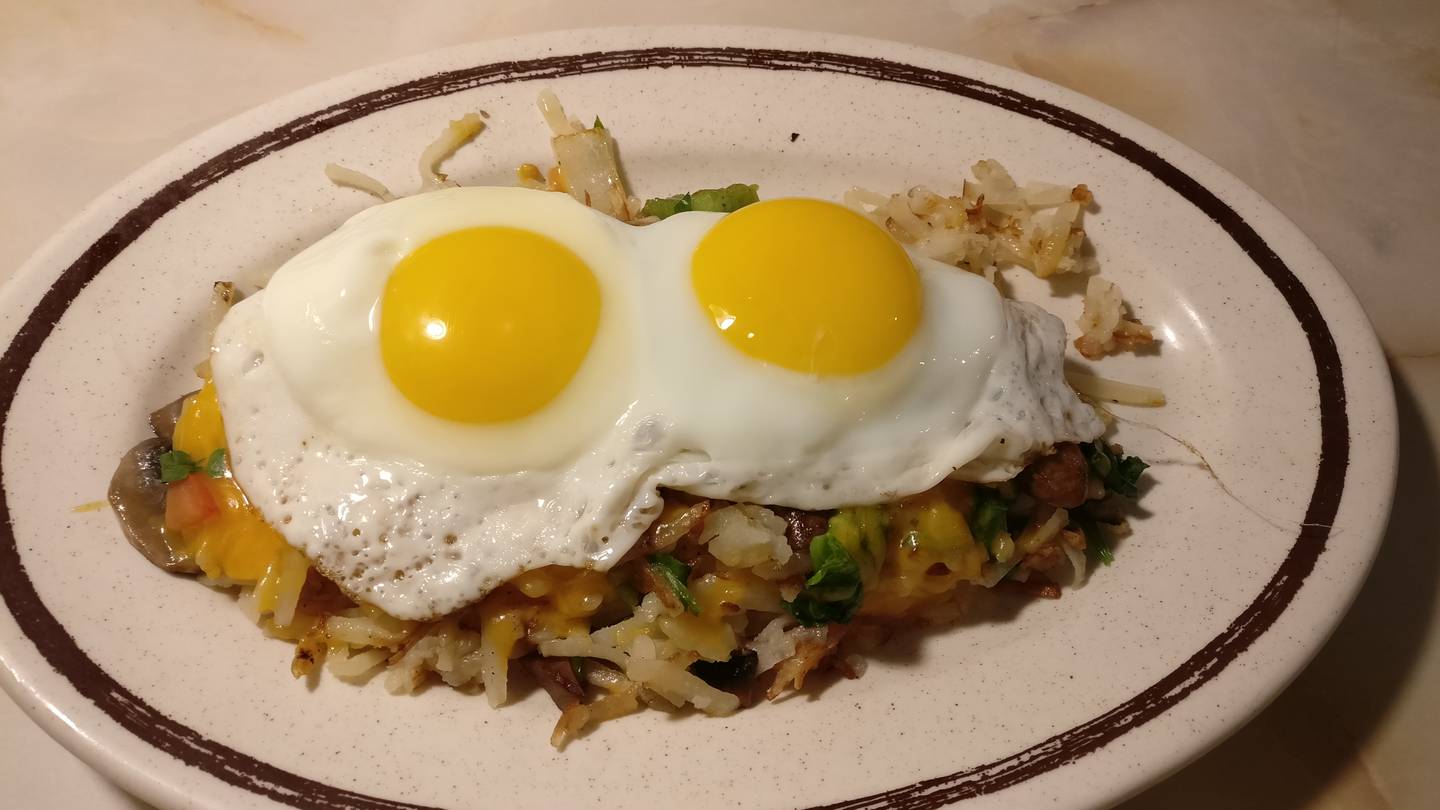 I picked the vegetarian skillet, which mingled tender hash browns with a generous amount of mushrooms, onion, tomato, green pepper, spinach and melted cheddar cheese. It comes topped with your choice of two eggs, and I enjoyed the well-prepared duo sunny side up, the yolk adding a velvety layer of flavor to the other ingredients in this excellent dish. While a side of pancakes sounded tempting among the side choices, my pick of an English muffin was perfect with a slathering of orange marmalade adding its bright zest.
The menu has all the favorites, from a chicken melt, Reuben and BLT to wraps, salads and an array of Angus burgers to breakfast classics including French toast, omelets, buttermilk pancakes and eggs Benedict.
Special focus also lands on Mexican cuisine, with tacos, guacamole, burritos, tostadas, tortas and breakfast egg dishes.
State Street Diner long has been a hangout for ice cream lovers, and the dessert options are sundaes, along with freshly prepared malts and shakes.
The family-friendly restaurant offers carryout service, and has a charming outdoor patio with several tables shaded by umbrellas.
We're looking forward to heading back to State Street Diner soon, and sampling more of its appealing menu.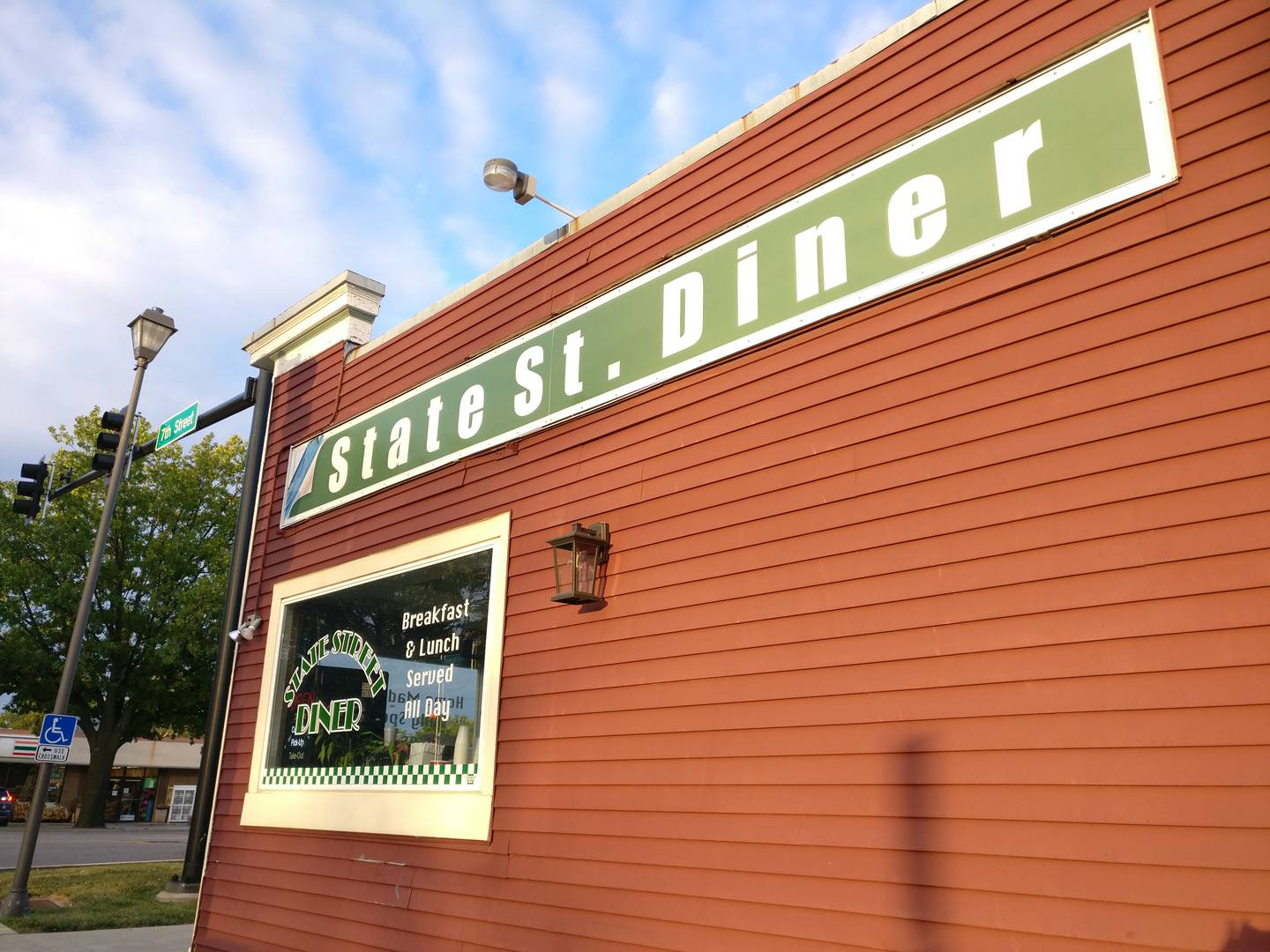 • The Mystery Diner is a newsroom employee at the Kane County Chronicle. The diner's identity is not revealed to the restaurant staff before or during the meal. If the Mystery Diner cannot recommend the establishment, we will not publish a review.
IF YOU GO
WHAT: State Street Diner
WHERE: 630 W. State St., Geneva
PHONE: 331-248-0646
INFORMATION: statestdiner.com