One of the more recent additions to the vibrant dining scene in downtown St. Charles is KNEAD: urban eatery, part of the First Street project off the west bank of the Fox River.
KNEAD is the brainchild of Anthony Gargano, chef-owner of Osteria Bigolaro, an Italian restaurant in Geneva known for its handmade pastas. The artisan passion translates to KNEAD, where homemade breads are a star of the show, the menu offering gourmet breakfast sandwiches and classic hand-helds, from an elevated grilled cheese to a Cubano and fried chicken creation.
The fast-casual eatery is in an appealing space with plank-adorned walls. Four barstools line a bar with four taps, and in addition to tables and chairs, two cushioned, hanging chairs add a whimsical touch in the front window, near a wall of plants.
The restaurant opened just before the start of the year. You'll spot a blackboard menu before you arrive at the counter to place an order. An attentive staffer delivers your dishes to your table, and will check on your needs as you dine. The relaxed atmosphere was enhanced by an upbeat '60s rock soundtrack when we visited.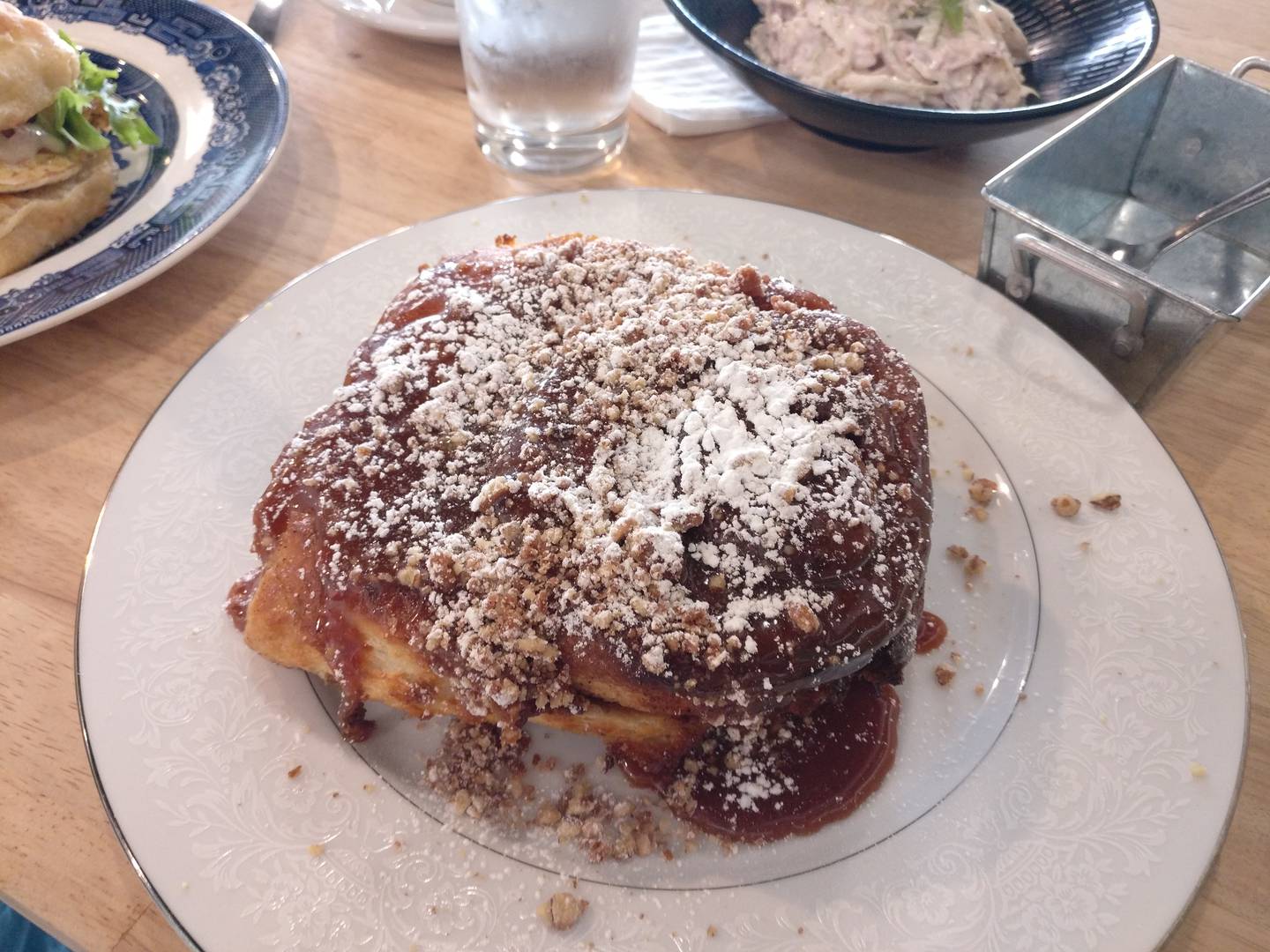 We started our lunch with a salted bourbon sticky bun for a decadent opener. The sweet brioche roll is studded with candied pecans, and glazed with salted bourbon caramel. It's a treat for cinnamon roll lovers. The bourbon is not overt, and the portion is huge.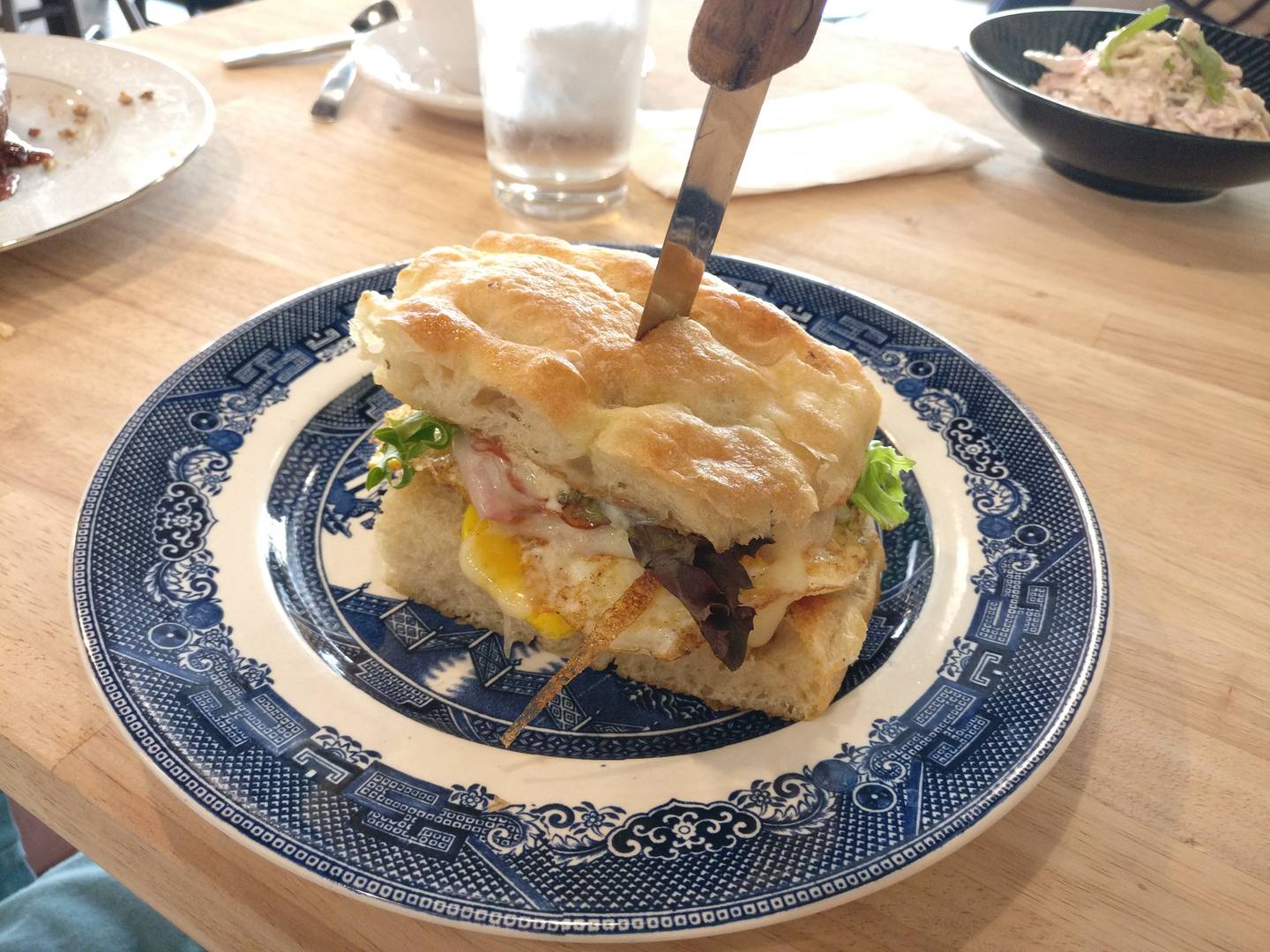 Breakfast is served all day, so my dining companion was able to try the focaccia breakfast sandwich, which includes a velvety egg, cheddar cheese, dijonnaise and mixed greens. He substituted Swiss cheese and selected the ham add-on, which was excellent. After sampling this superb sandwich, I didn't want to put it down.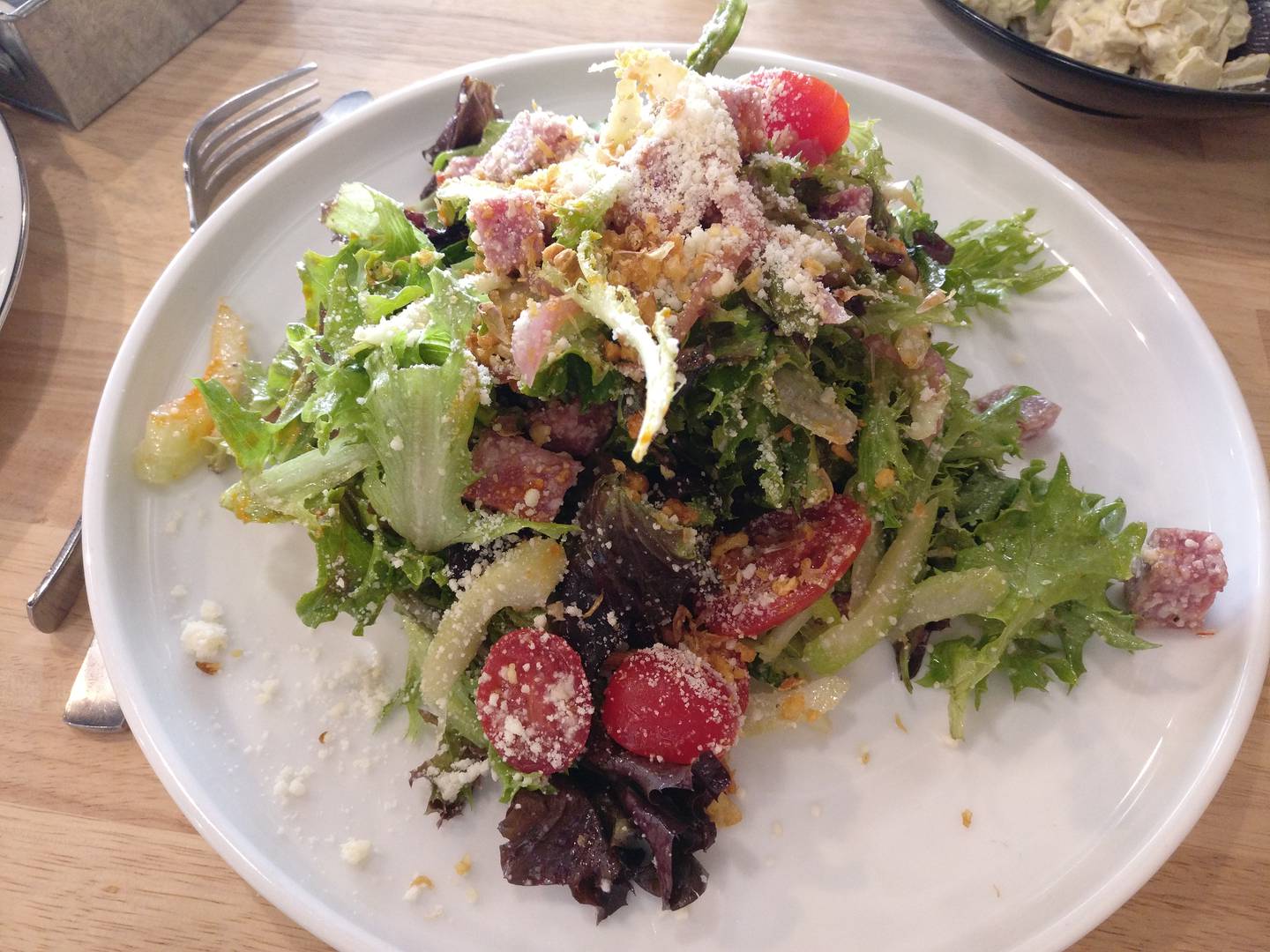 Under the menu's "not a sandwich" category, I chose the Italian chopped salad, a lovely mix of greens, green olives, cubed salami, grape tomatoes, celery, pickled red onions, Parmesan, and crunchy tidbits of "crispy garlic." The salad packs some heat.
We couldn't resist trying two sides, the potato salad and coleslaw, the latter for people who like ultra creamy.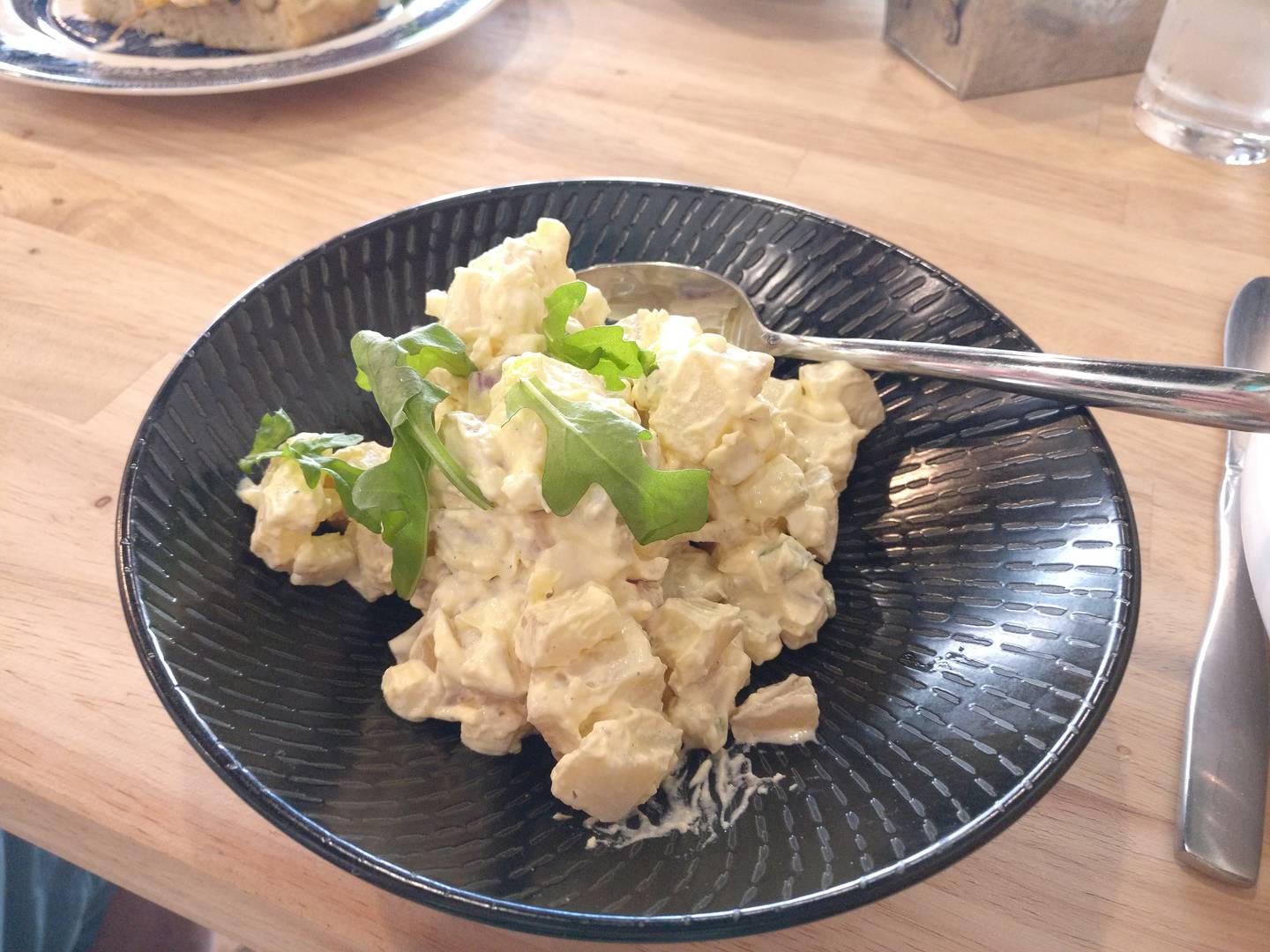 The potato salad was a perfect balance of potato, mayo, yellow mustard, fresh dill, red onion, green onions, celery and hard-boiled egg. It hit the target perfectly for my palate.
My fellow diner paired the sticky bun with a cappuccino.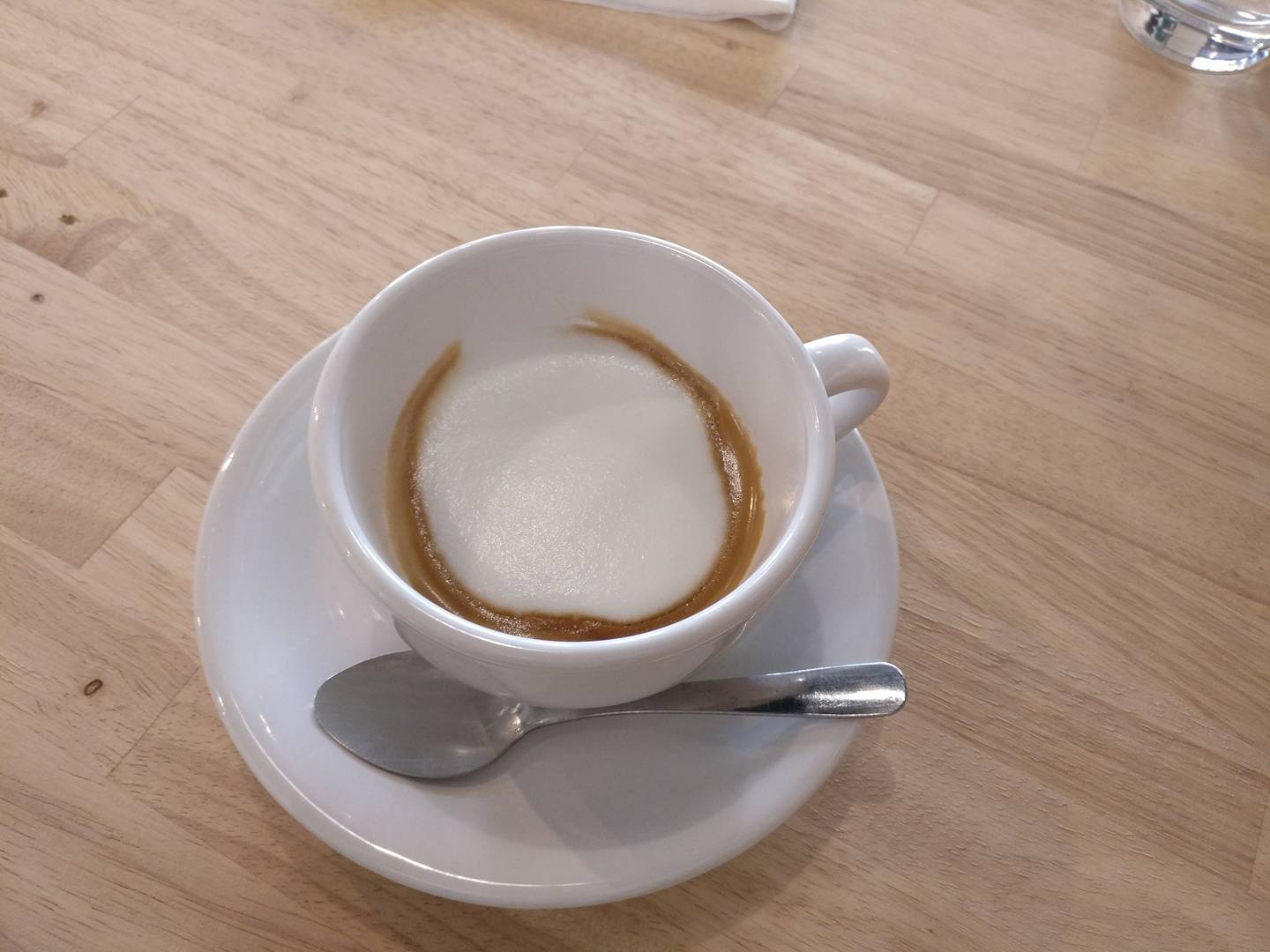 "It was a nice, rich espresso, topped with creamy foam," he said.
The restaurant also has set aside a corner of the dining room to serve as a market. If you arrive early enough, you'll find a changing variety of freshly baked breads and rolls from ciabatta to brioche to a sandwich loaf. Also offered are a few Italian specialty food products, from imported jam and honey to giardinieras.
All I know is I "Knead" another of those breakfast sandwiches all to myself soon, and to sample some of its tempting compatriots.
• The Mystery Diner is a newsroom employee at the Kane County Chronicle. The diner's identity is not revealed to the restaurant staff before or during the meal. If the Mystery Diner cannot recommend the establishment, we will not publish a review.
IF YOU GO
WHAT: KNEAD: urban eatery
WHERE: 131 S. First St., St. Charles
HOURS: 8 a.m. to 4 p.m. Tuesday through Sunday
INFORMATION: 630-945-3148, kneadurbaneatery.com