Two pleasures mingle at Town House Books & Cafe in St. Charles' Victorian-era Century Corners – delectable food and one of the top independent bookstores, its provisions catering to readers' tastes.
The cafe's dining room is a popular draw, just be sure to leave time to explore the bookstore and its rich offerings. Knowledgeable staff members are adept at helping people find perfect titles for every age and preference.
We stopped by to enjoy lunch at the cafe on the charming patio in back with umbrella-shaded tables under towering trees. It was busy on a Friday, so we were seated on a petite patio a few steps down, dotted with flower boxes and hand-painted murals.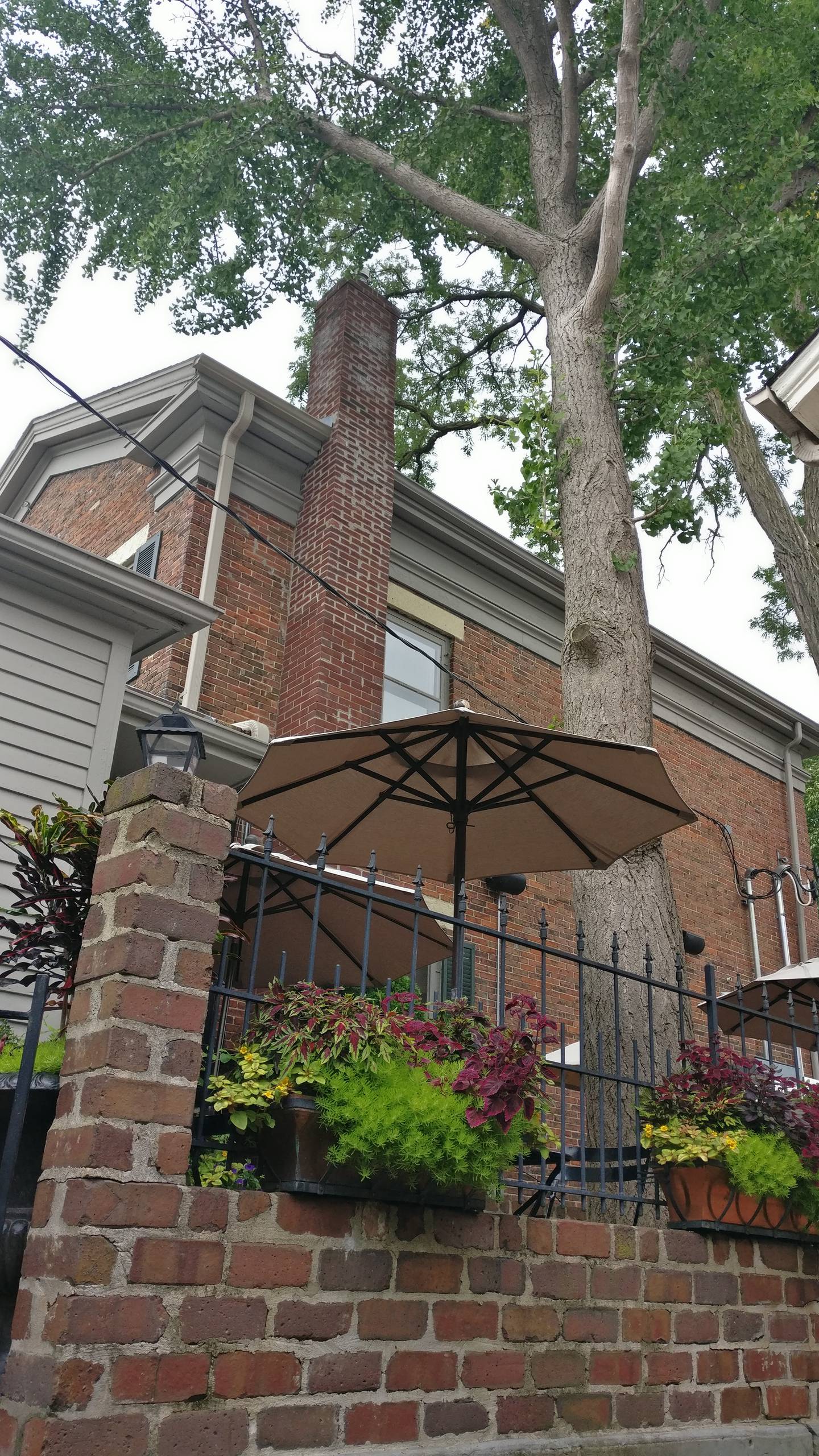 The food categories on the menu play verbal homage to the literary world.
Our helpful server told us a limited breakfast menu is served starting at 9 a.m., followed by luncheon service beginning at 11 a.m., with the kitchen closing at 3 p.m. Drinks and desserts can be enjoyed until 4 p.m. Monday through Saturday.
We opened with a tasty peach iced tea, enjoying attentive refills, and noticed the wine list includes Champagne and red wine sangria among the offerings. The beer selection has an international focus.
The cafe is known for its soups, sandwiches, salads, quiche and irresistible desserts. Our favorite to-go baked goods include the fresh scones, accompanied by foil-wrapped butter pats, perfect for one of the warmed, delicately textured treats studded with fruit or sweet tidbits.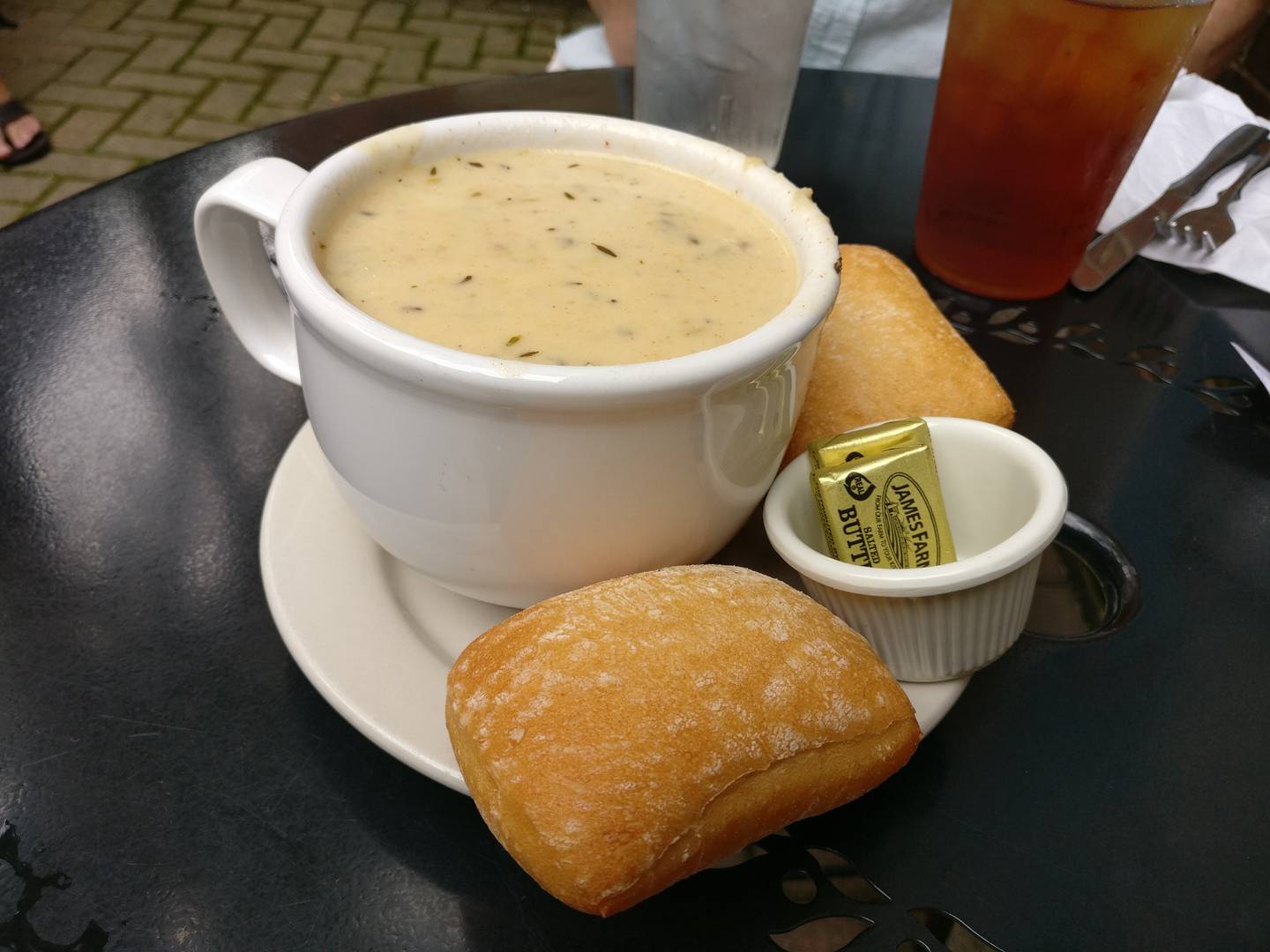 The seasonal tomato gazpacho was sold out, but we still had several soup choices and settled on the New England clam chowder. Beautifully seasoned, it contained big, tender pieces of potato and lots of seafood.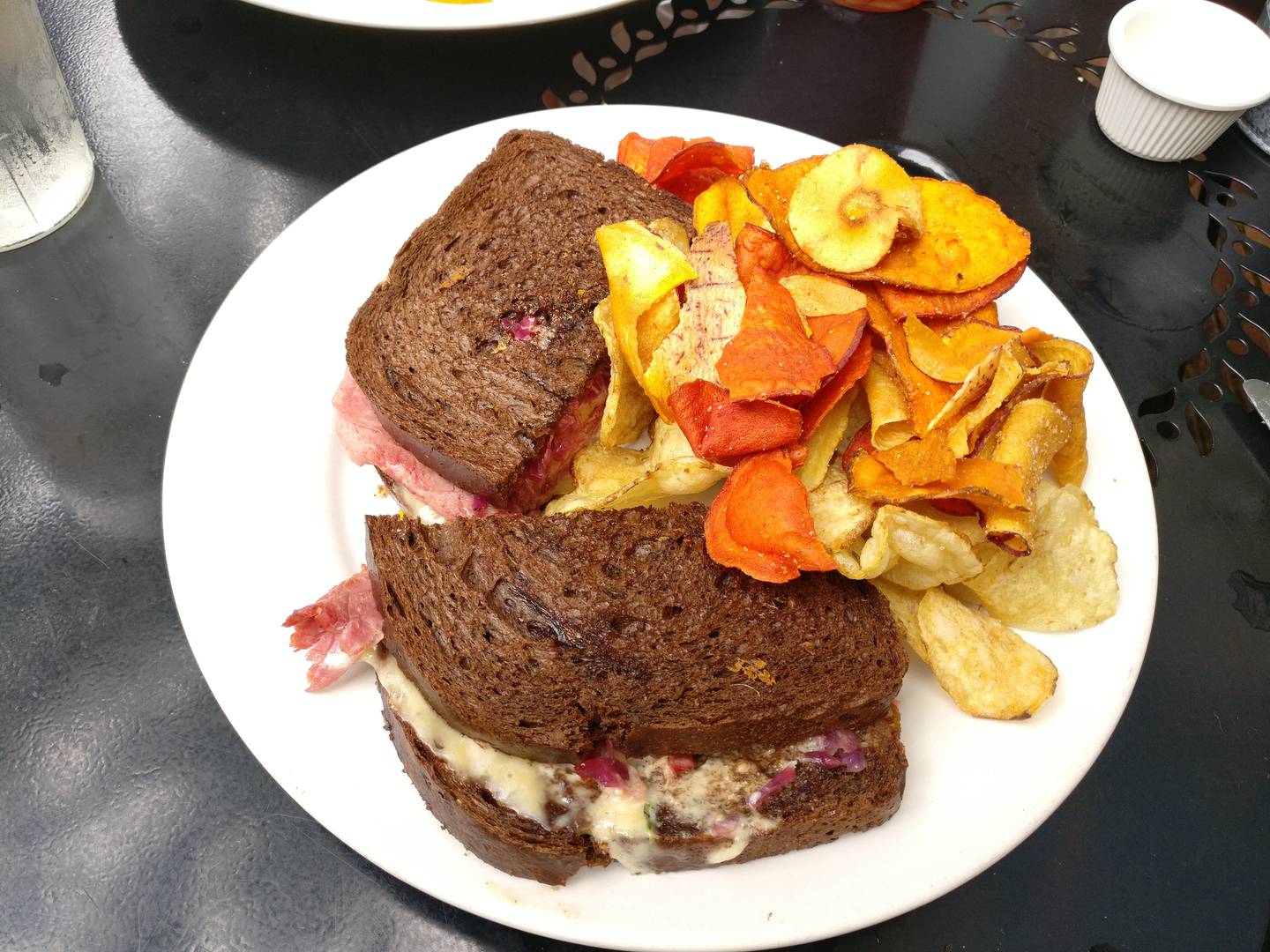 My dining companion couldn't resist trying the Town House Reuben. The sandwich arrived on toasted pumpernickel with slices of flavorful corned beef brisket complemented by pickled red cabbage, Gouda cheese and herb buttermilk ranch. It comes highly recommended for fellow corned beef lovers.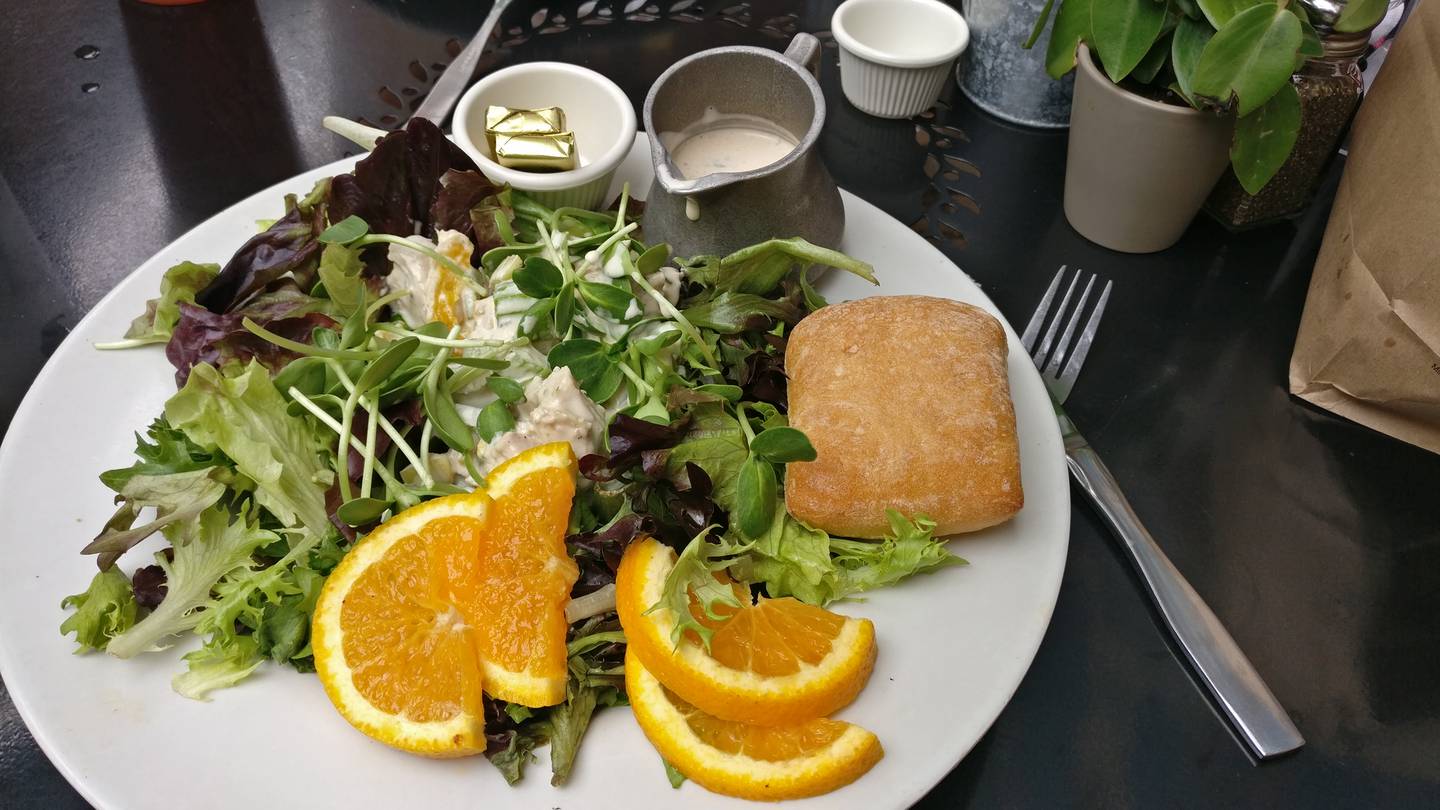 I selected the apricot chicken salad served atop mixed greens with that outstanding buttermilk ranch dressing. Tender strips of apricot added a special touch to the herb-roasted chicken salad.
On previous visits, we've enjoyed the superlative quiches, served with a small salad and roll.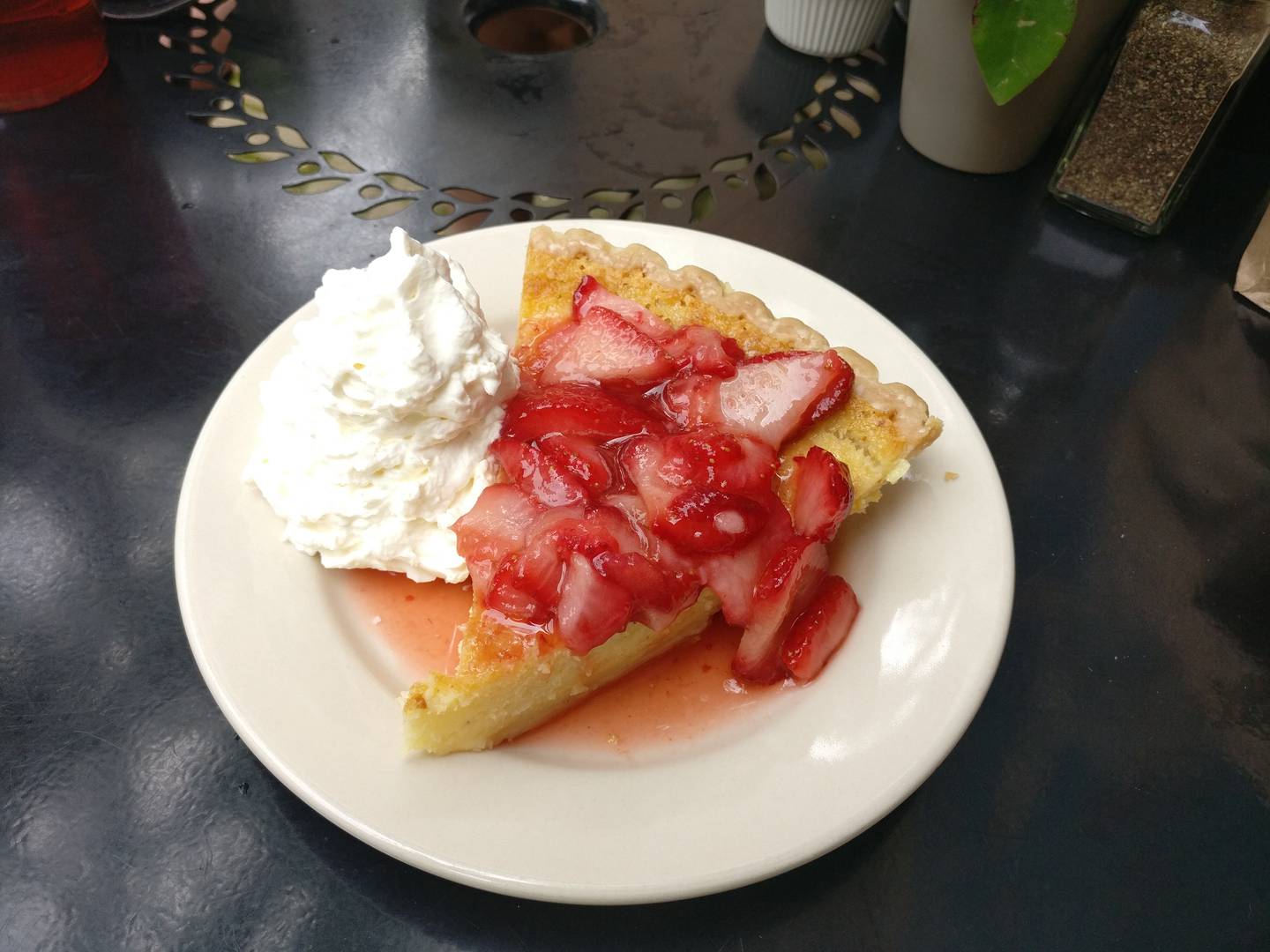 To celebrate the impending weekend, we shared a slice of the buttermilk custard pie topped with thin slices of ripe strawberry in a luscious sauce, a decadent mound of whipped cream on the side. We paired the pie with a cappuccino, and discovered that the fruit and custard pairing in its flaky, homemade crust set up a very happy ending.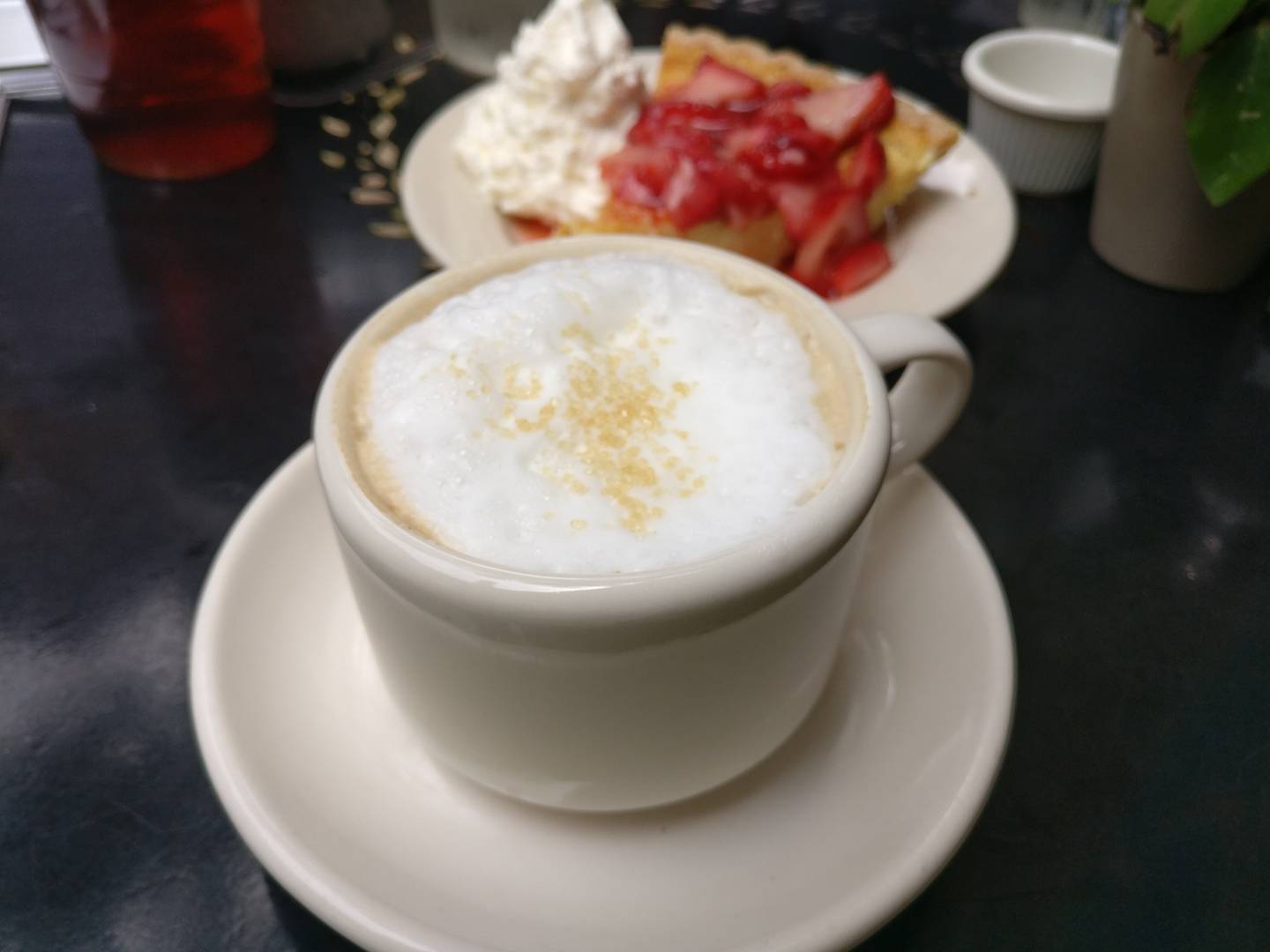 • The Mystery Diner is a newsroom employee at the Kane County Chronicle. The diner's identity is not revealed to the restaurant staff before or during the meal. If the Mystery Diner cannot recommend the establishment, we will not publish a review.
IF YOU GO
WHAT: Town House Cafe
WHERE: 105 N. Second Ave., St. Charles
PHONE: 630-584-8603
INFORMATION: townhousecafe.com