A warm evening and shaded tables on an inviting balcony overlooking Geneva's Third Street had us heading to El Molcajete, whose name translates to the bowl element of mortar and pestle.
It's a lovely allusion to carefully homemade foods prepared at this long-running Mexican restaurant.
El Molcajete has two attractive dining rooms in separate spots on the second floor of the Berry House Shops building, a fun place to explore in its own right. An elevator and stairs provide access.
The balcony seating is colorfully dotted by umbrellas, flowering pots and window boxes ringing the space with profusions of red begonia blooms.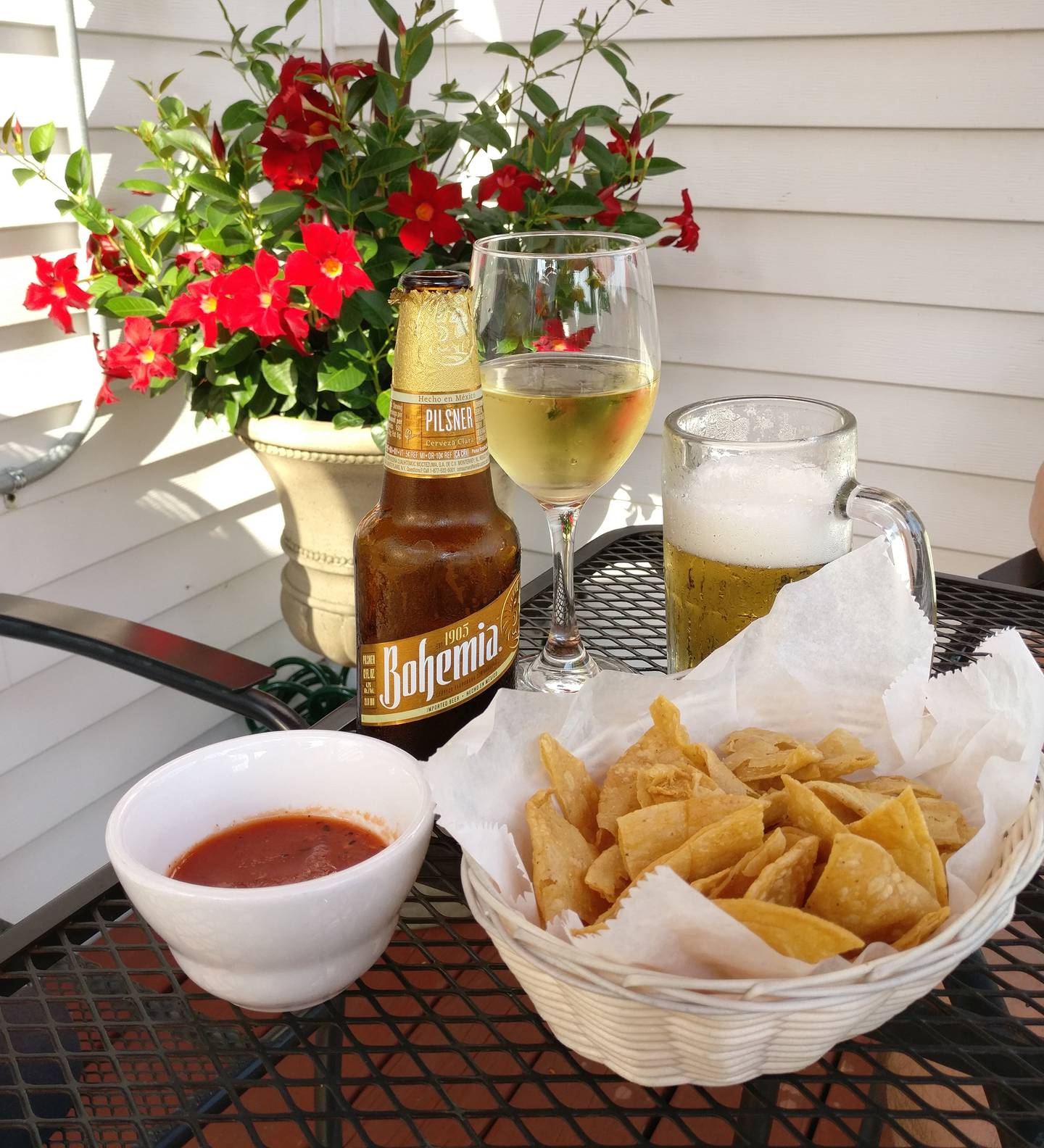 We began the meal with chips and salsa. The freshly made chips were among the best I've had: warm, crisp, incredibly light and delicate. The mild salsa had a nice earthy note.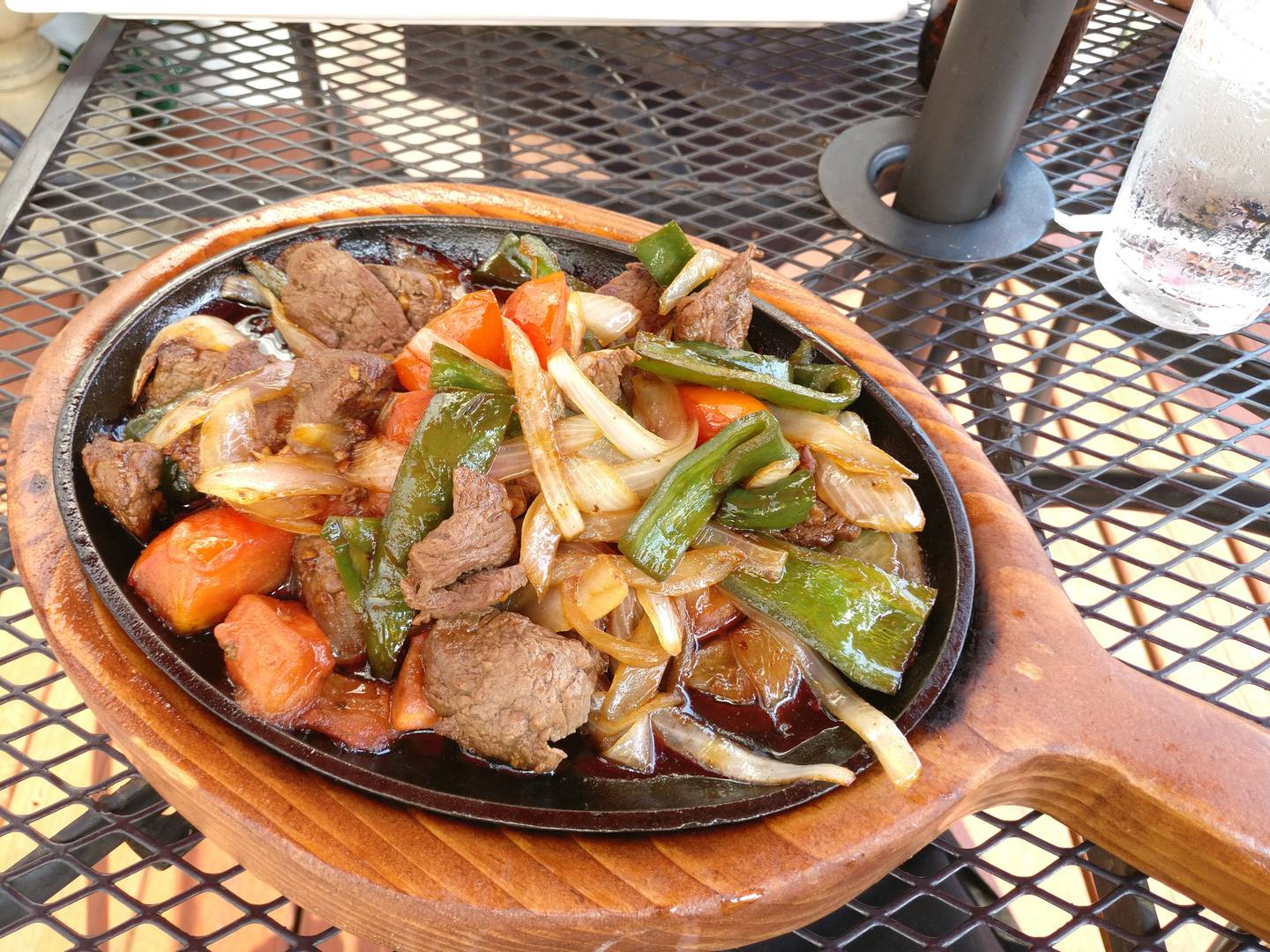 My dining companion ordered steak fajitas, served on a hot skillet to hold their temperature. The entree featured generous pieces of steak mixed with grilled onions, savory green peppers and tomatoes, accompanied by sour cream, Chihuahua cheese, beans and an excellent rice.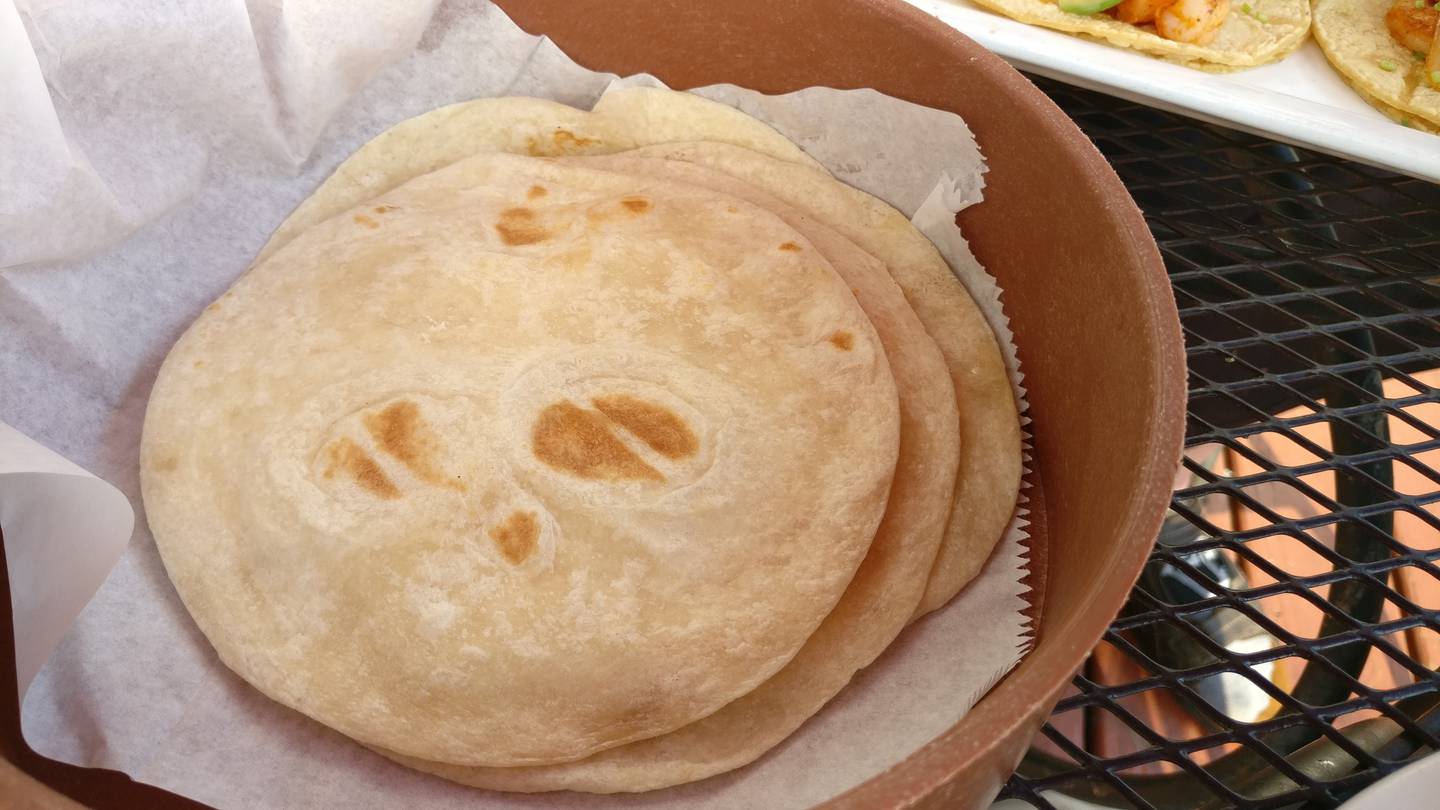 A trio of fresh tortillas arrived in a covered container so they'd stay warm until ready to be filled.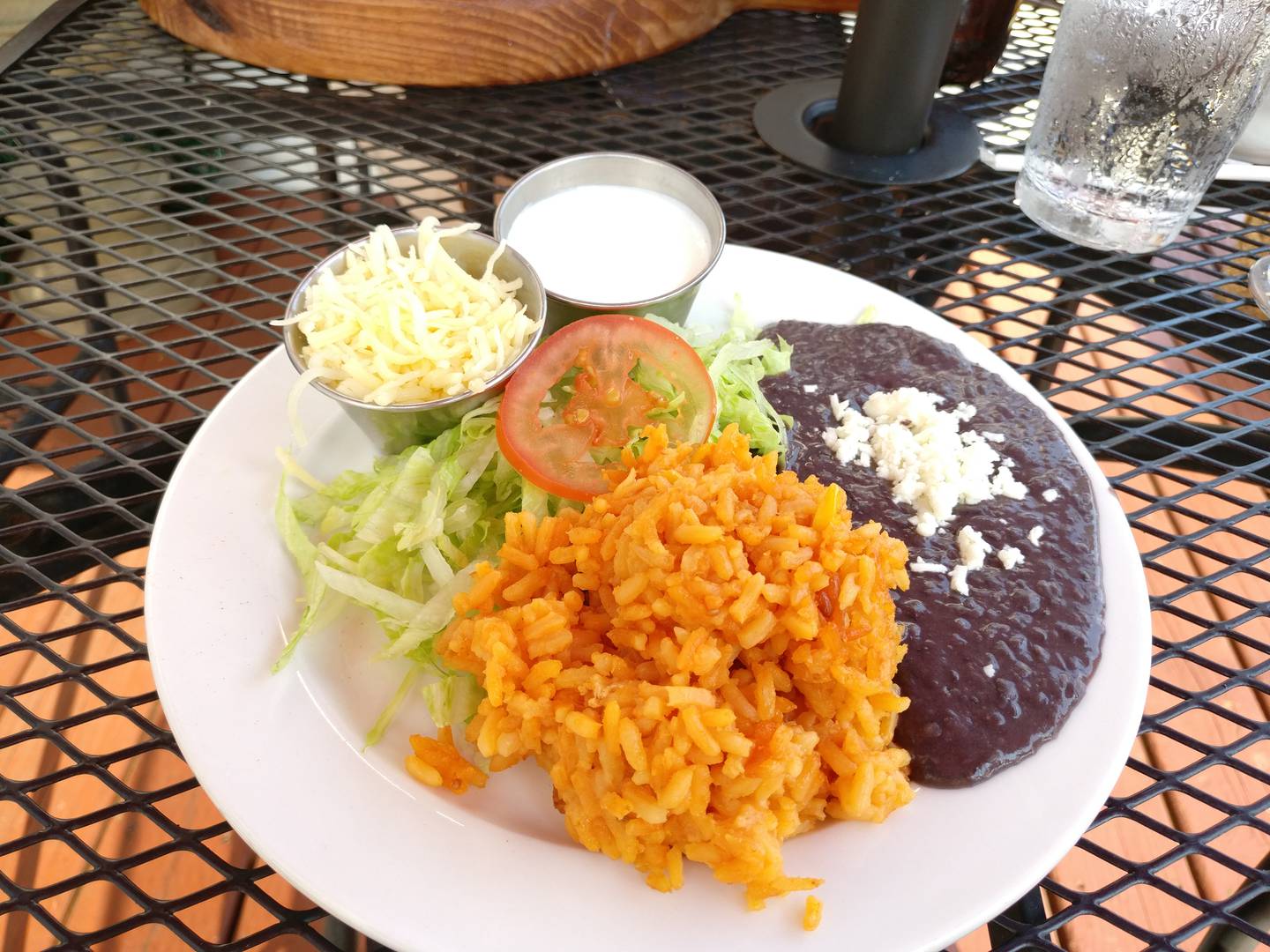 "These fajitas are very tasty, and I'll be back for more," he said.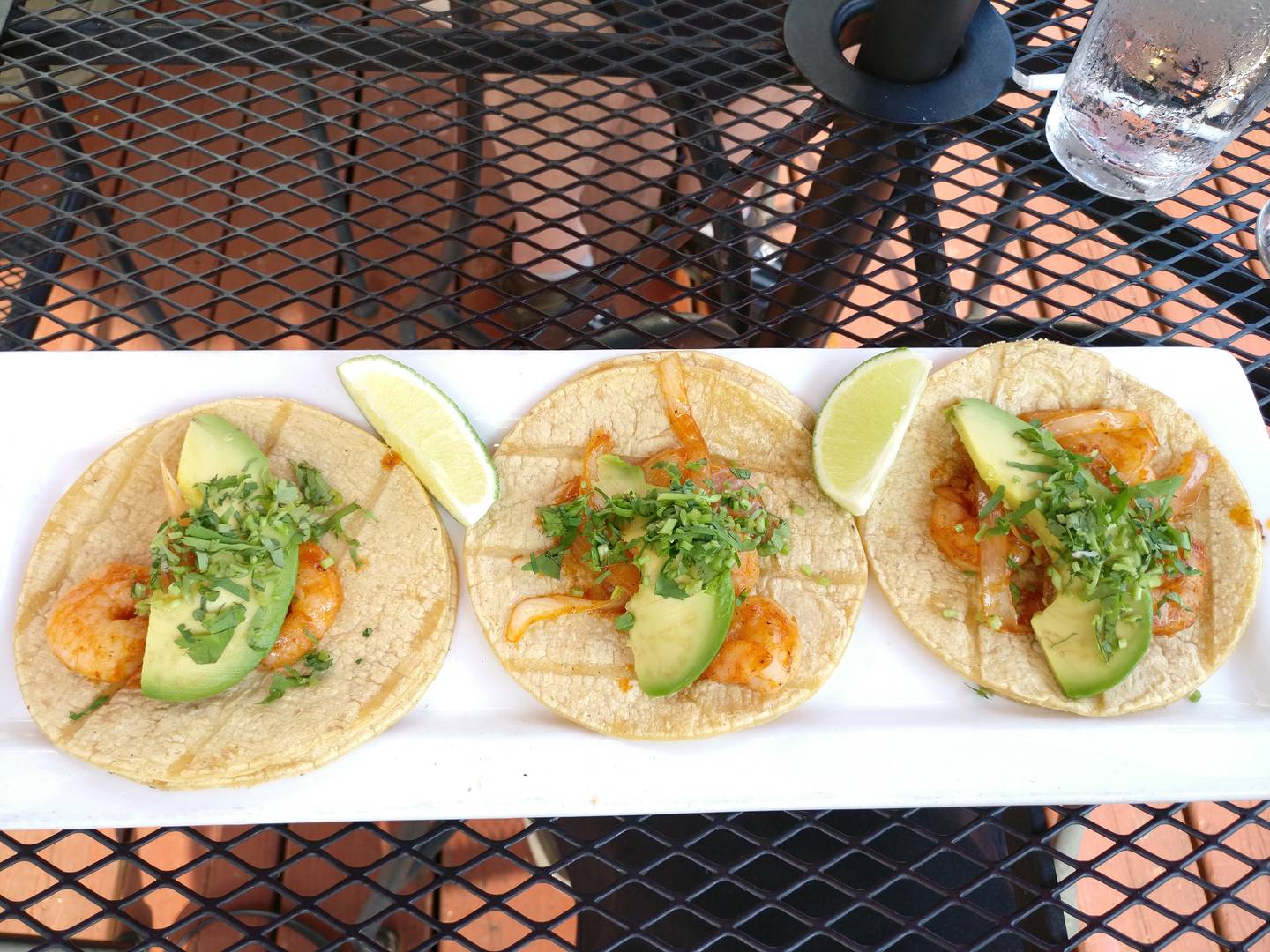 My order was the trio of camaron (shrimp) tacos, each with two corn tortillas for a sturdy wrapper.
The sauteed shrimp with grilled onions were paired with a wonderful, piquant chipotle sauce topped with cilantro and sliced avocado for delicious, creamy contrast.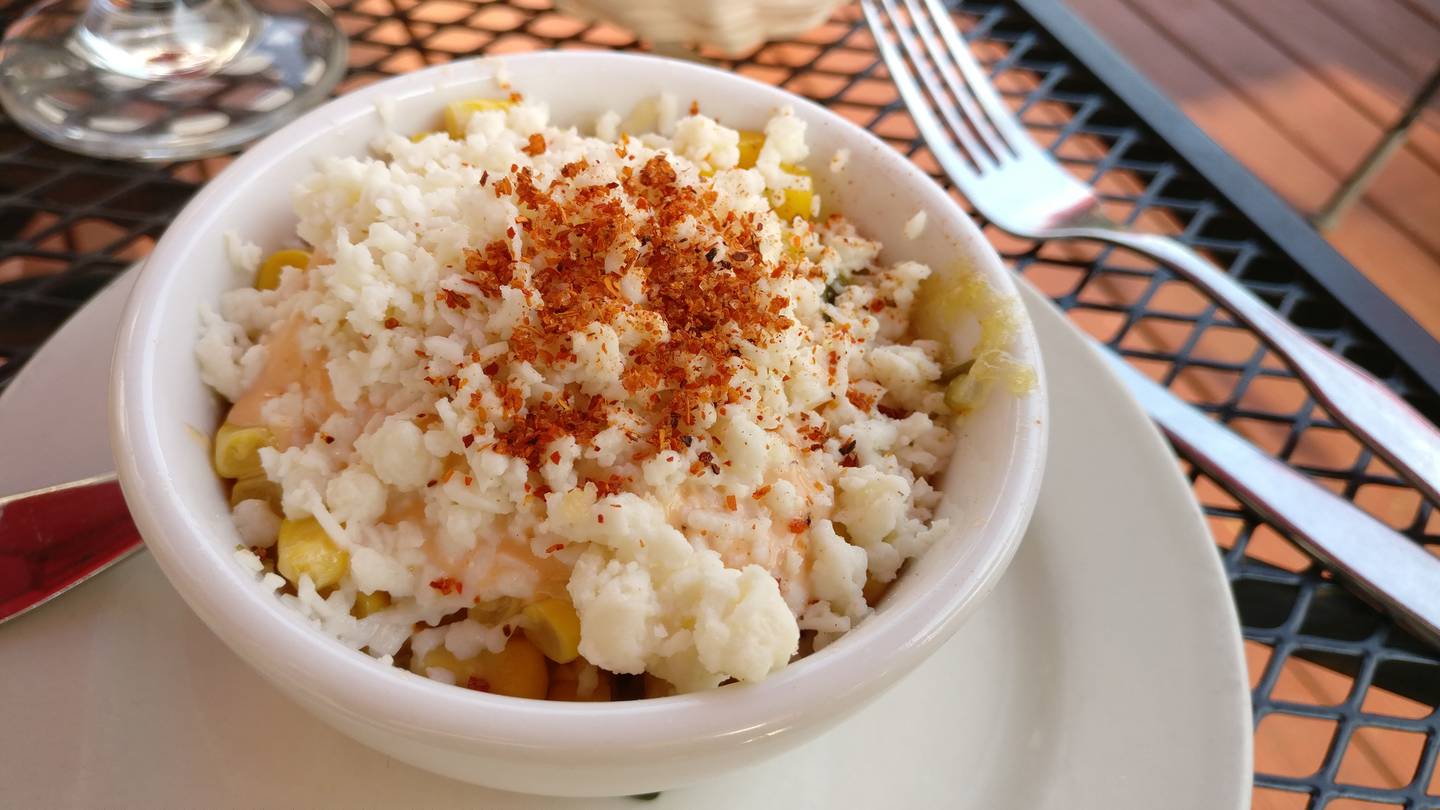 For my side, I chose the esquites, the restaurant's interpretation of a Mexican street food favorite. Sauteed corn kernels were seasoned with epazote and serrano peppers, chipotle aioli, Cotija cheese and tajin, a seasoning salt, on top.
Presented layered in a cup, the generous serving of corn was brightly flavored with the decadent, delicious toppings.
For those who want to cap their meal with dessert, our attentive server recommended the fried ice cream. Coconut flan, a rich custard with caramel topping, also was among the tempting sweets choices. As a flan fanatic, I've somehow never encountered a coconut one before, just one of many reasons to pay El Molcajete another visit.
Other items of note on the menu include different styles of guacamole, including a pineapple variation; sandwiches; steak classics; some vegetarian options; and artisan Margaritas, which are available to go.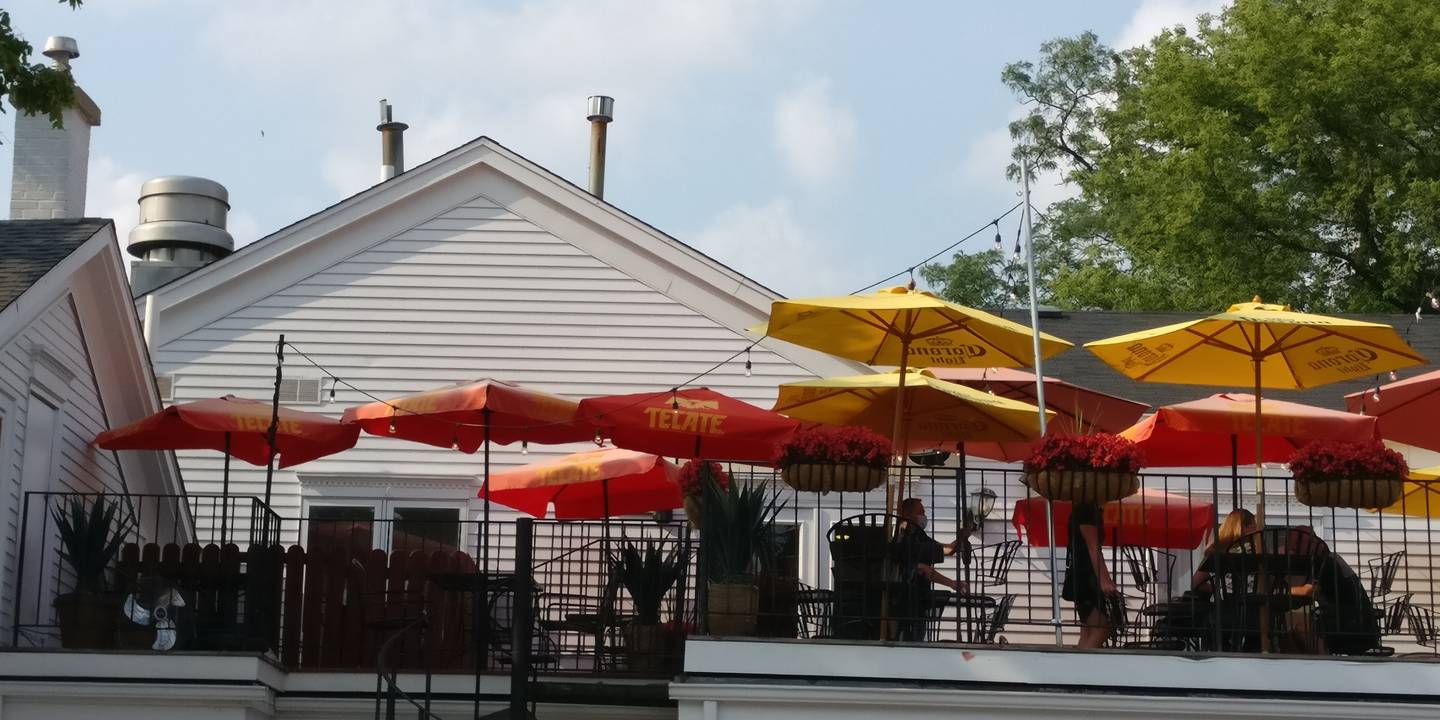 Our food popped with fresh flavors, and the upbeat ambience couldn't be beat.
• The Mystery Diner is a newsroom employee at the Kane County Chronicle. The diner's identity is not revealed to the restaurant staff before or during the meal. If the Mystery Diner cannot recommend the establishment, we will not publish a review.
IF YOU GO
WHAT: El Molcajete
WHERE: 227 S. Third St., Geneva
HOURS: Summer schedule of 5 to 8 p.m. Wednesday; noon to 9 p.m. Thursday to Saturday; noon to 7 p.m. Sunday
INFORMATION: 630-457-5348, molcajetegeneva.com