Cravings Noodles and Rice in Geneva recently reopened its dining room, prompting us to pay a visit.
The family-run Cravings offers Asian fusion dishes in a relaxed space with a warm, neighborhood feel. It kept up a brisk carryout business while we dined.
Thirsty for a soft beverage, we decided to try two of the featured drinks, with my companion selecting an iced peach tea and I a piña colada smoothie. His freshly brewed cold tea was bursting with peach flavor with a sweet, nectar-like profile.
The server suggested I add strawberry boba to my piña colada, and I'm glad I did. The tiny red pearls suspended in the semi-frozen treat were pretty and fun to pop for a burst of strawberry flavor.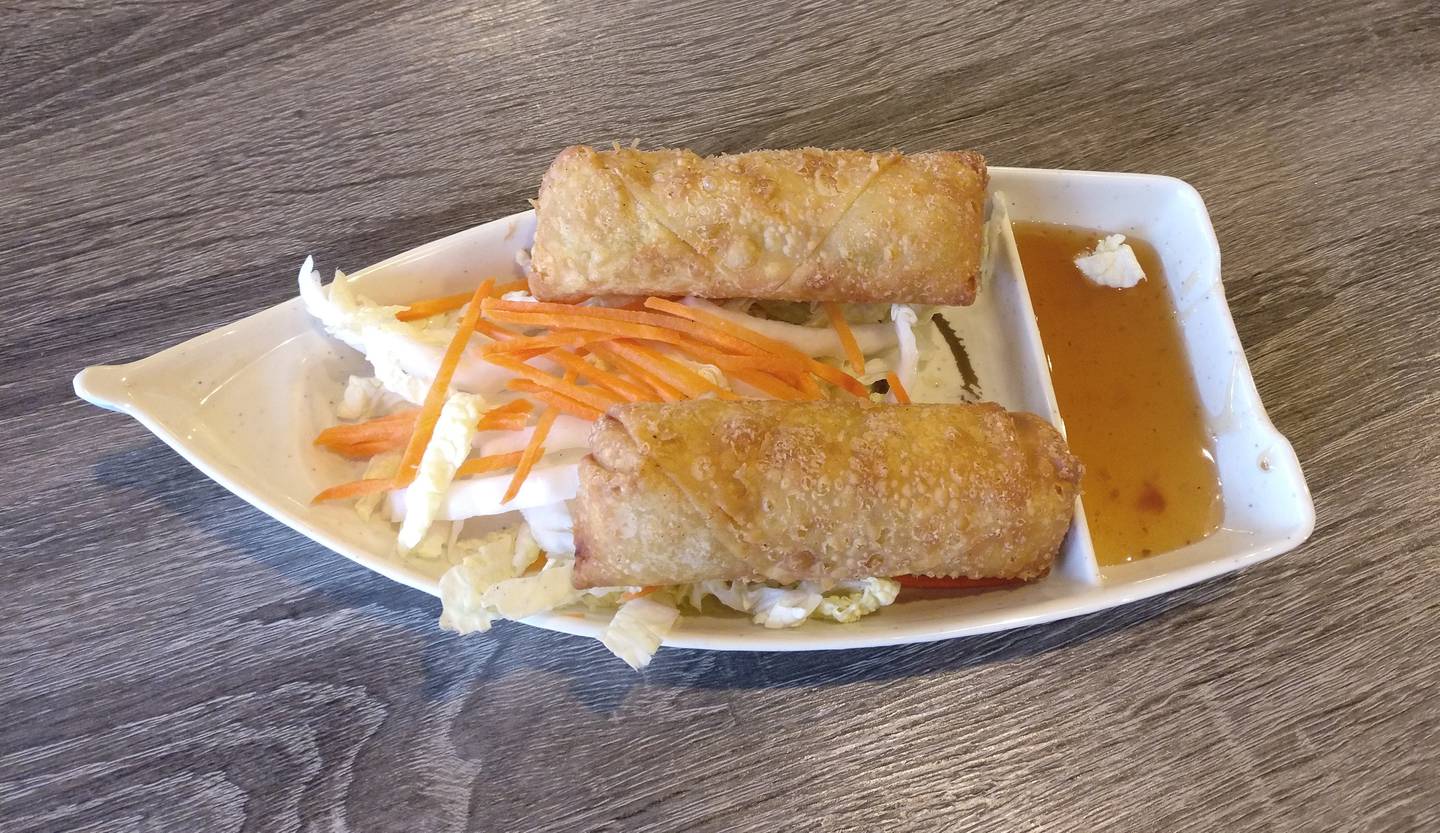 For a starter, we tried the egg rolls with pork, which were crispy on the outside and filled with nicely al dente vegetables.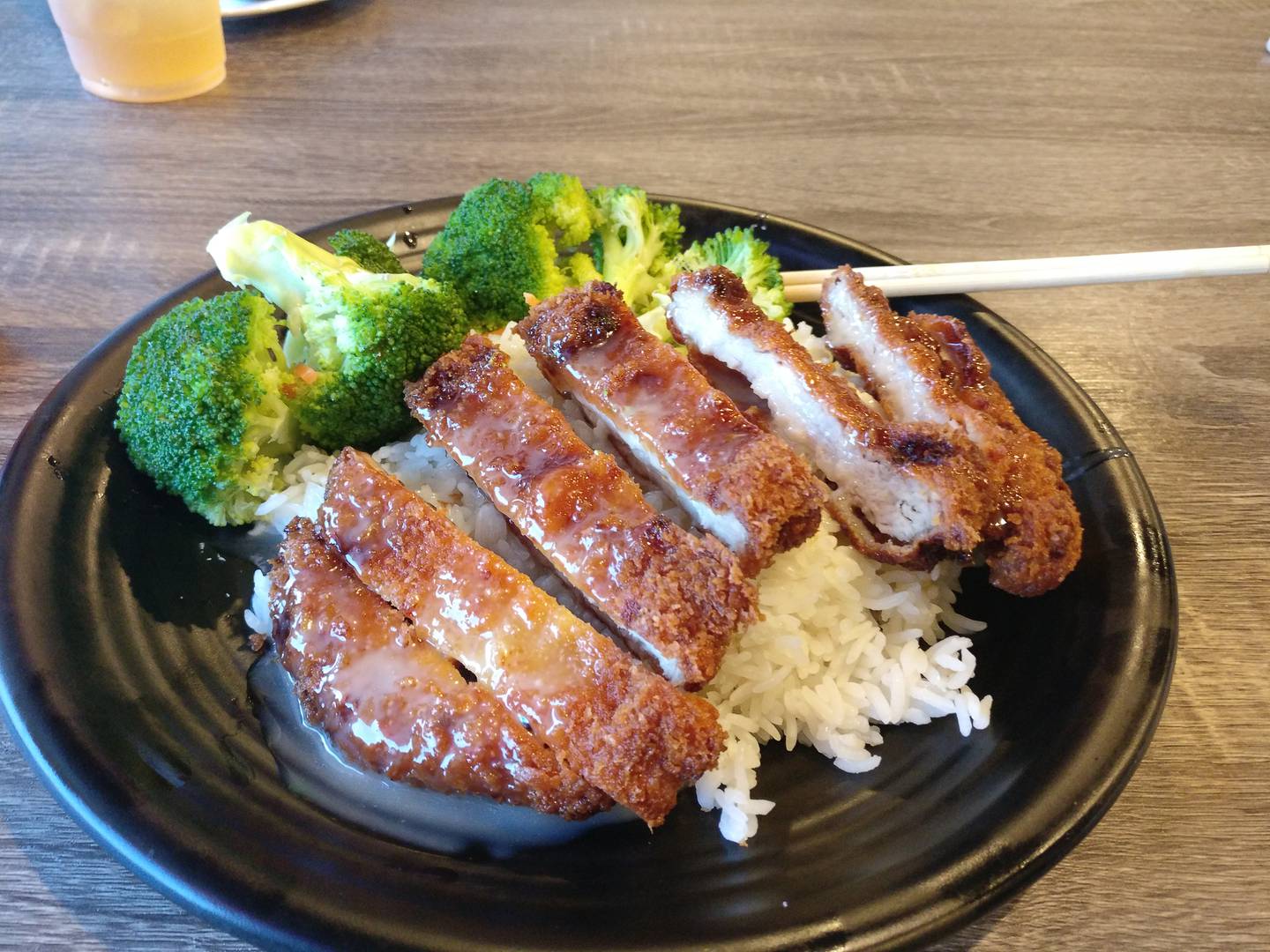 My dining companion chose the deep-fried pork cutlet over rice. Wide strips of breaded pork topped the slightly creamy rice with a sweet edge that was unexpected.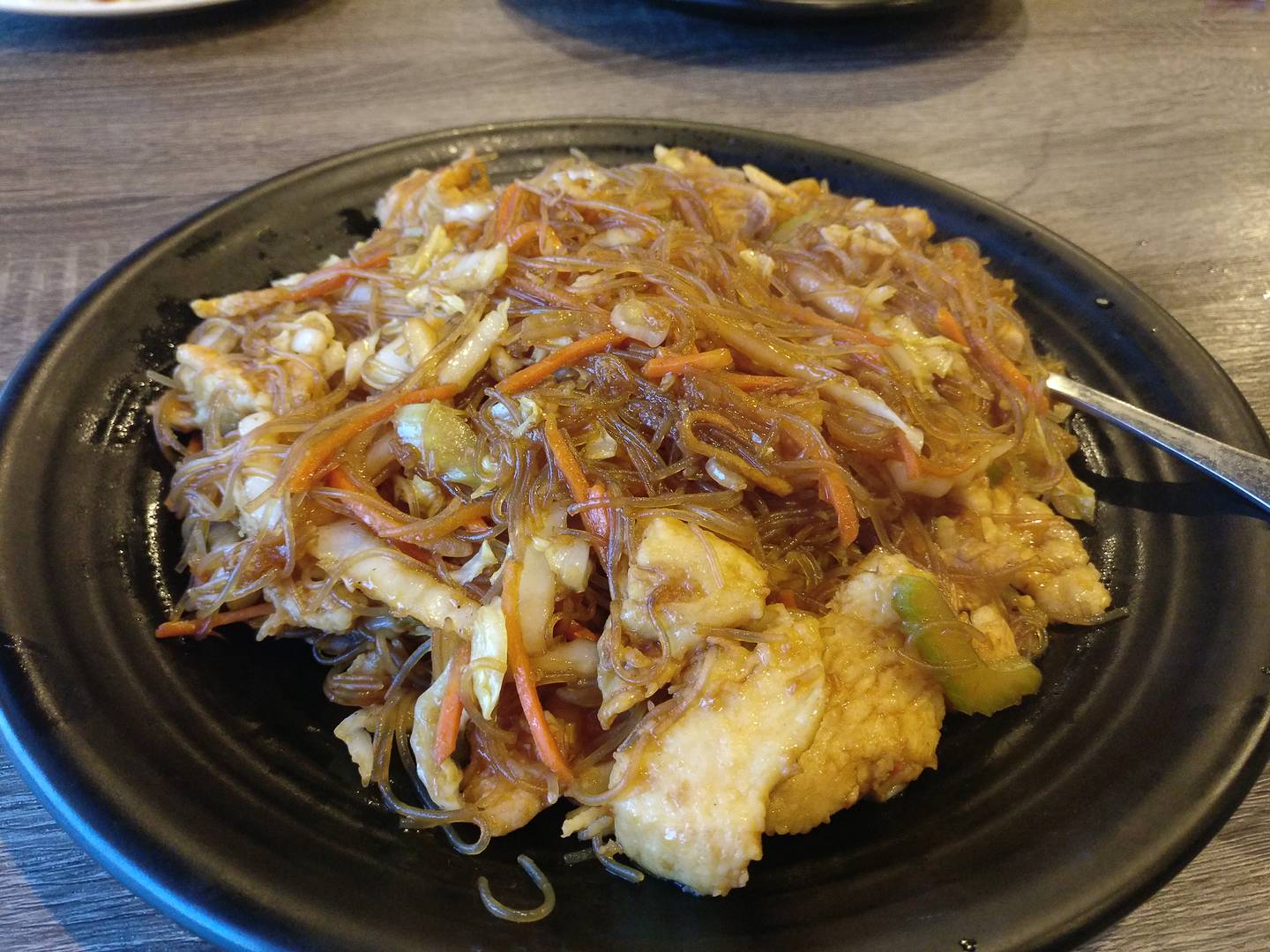 Cravings features a variety of noodle soups and noodle-based entrees. I requested the chicken with gluten-free rice noodles, which were delicate, delicious and almost transparent. Tender chunks of chicken and thin-sliced vegetables completed the entree.
In addition to numerous vegetarian choices, the restaurant offers to customize dishes, and has a gluten-free soy sauce available upon request.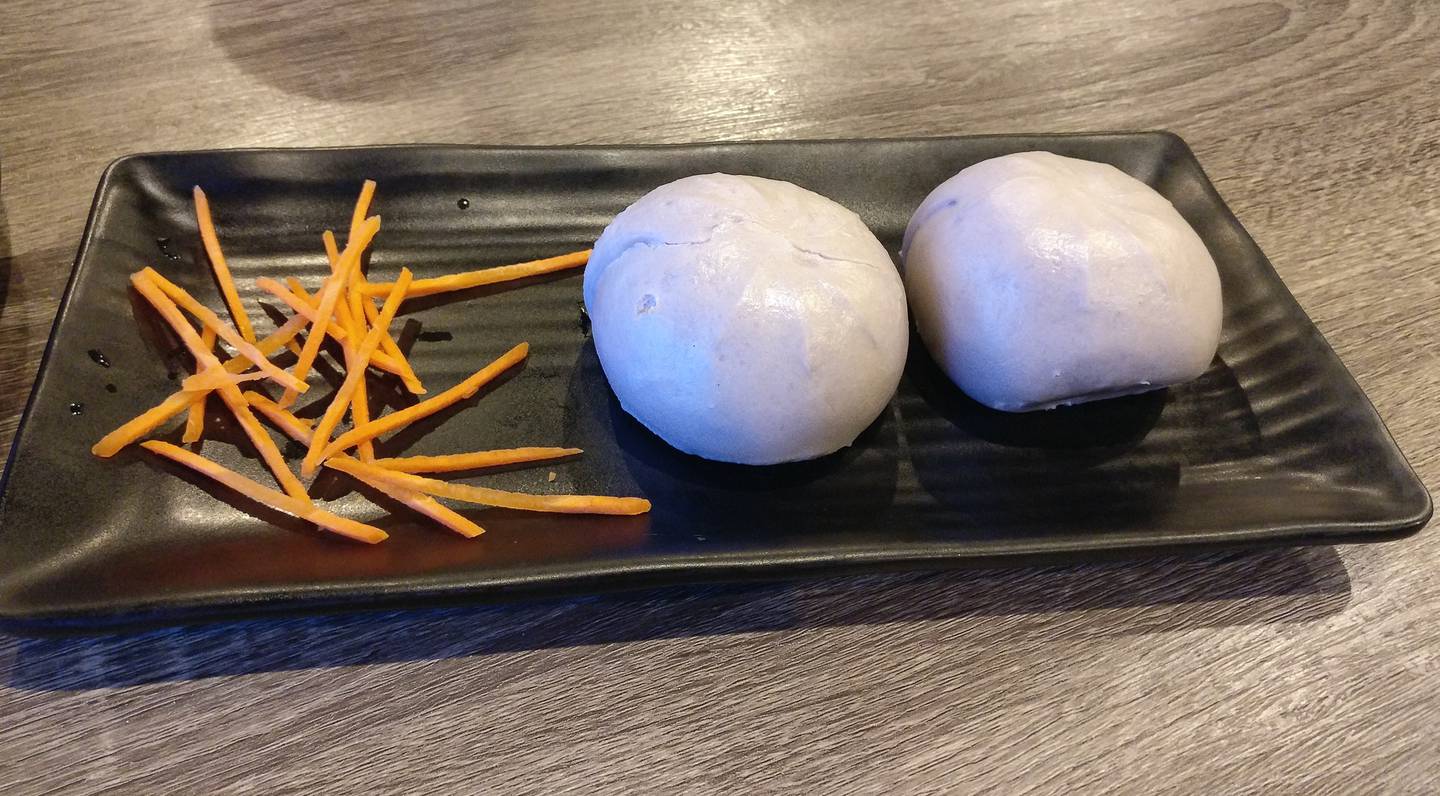 Our server surprised us with an order of taro steamed buns for dessert. The menu offers a variety of buns, ranging from steamed white buns with barbecued pork filling to buns filled with egg custard.
Our pair arrived pretty as a picture, a delicate violet shade acquired naturally from the Thai taro. The filling also featured the creamy taro root vegetable.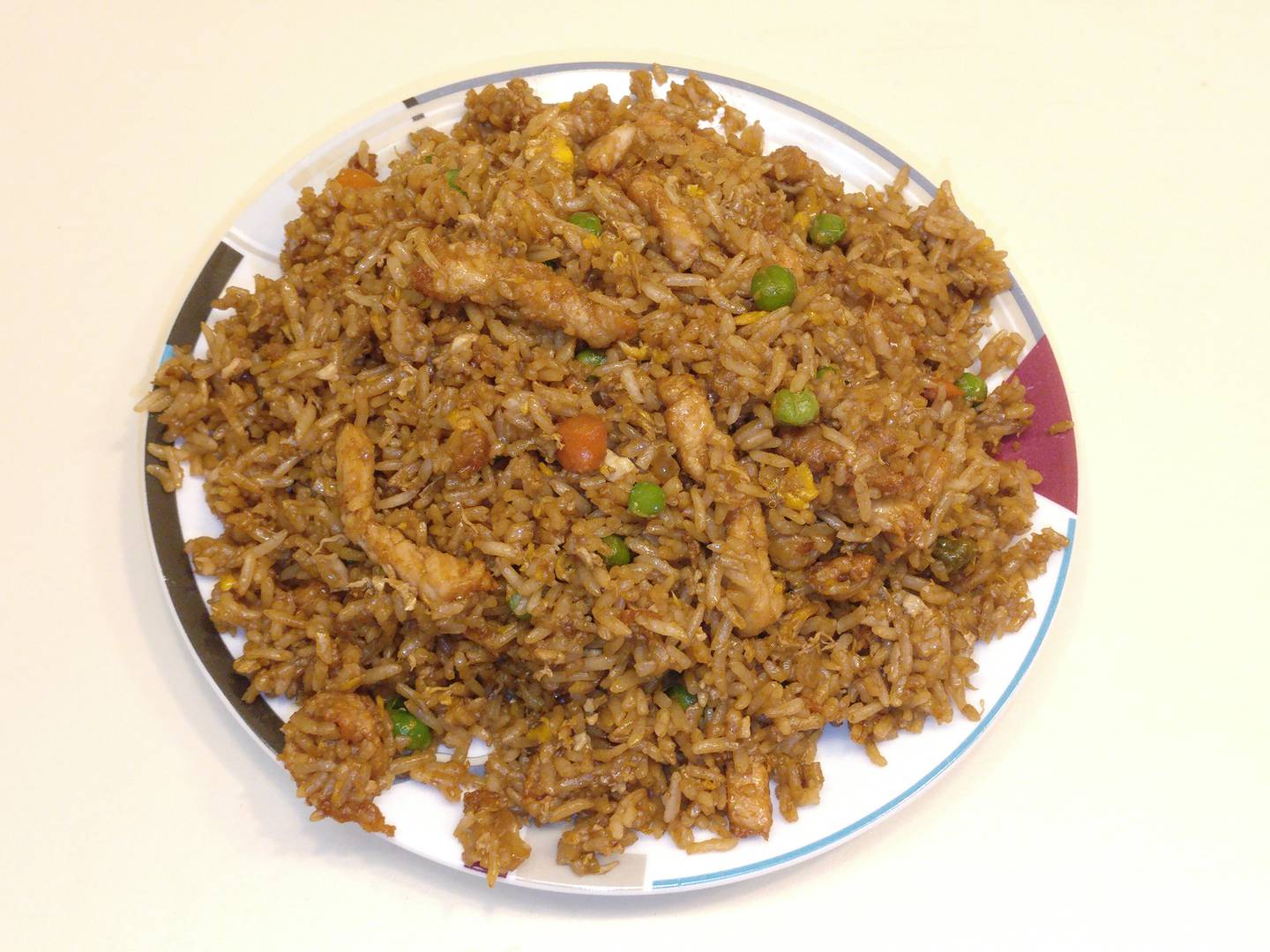 The next day, we placed a carryout order, and it was ready to the minute promised, and still hot when it hit our table at home.
The pork fried rice was studded with egg, carrot and peas among the tidbits, and it had a different flavor profile from the familiar, with well-seasoned pork. We enjoyed the dish.
Other items that caught our eye on the menu include the steamed shrimp dumplings with ginger-garlic sauce; a homemade scallion pancake filled with beef; bone-in short rib marinated in a Korean barbecue sauce; miso ramen with tofu, seaweed, egg and pork belly; and wide flat noodles with pork, which alternately can be prepared with chicken, shrimp, vegetables, tofu or beef.
Meanwhile, as temperatures rise, those boba fruit pearls are calling me back for a fun beverage perfect for a sweet summer treat.
• The Mystery Diner is a newsroom employee at the Kane County Chronicle. The diner's identity is not revealed to the restaurant staff before or during the meal. If the Mystery Diner cannot recommend the establishment, we will not publish a review.
IF YOU GO
WHAT: Cravings Noodles and Rice
WHERE: 113 W. State St., Geneva
PHONE: 630-457-5058
INFORMATION: cravingsusa.com