GRAYSLAKE – Grayslake Central coach Troy Whalen summed up his team's thrilling, 4-3, eight-inning Class 3A Grayslake Central Sectional Semifinal win over Crystal Lake South on Thursday with one quote.
"Midway through the game, I told our entire dugout, this is a heavyweight fight," Whalen said. "And to prepare to do battle, because the Gators were every bit our equal. Nothing was going to be given or handed to us."
Ironically, it was a bases-loaded hit-by-pitch with no outs in the bottom of the eighth, by Rams senior leadoff hitter Jack Gerbasi, which propelled No. 2-seeded Central (30-4) to Saturday's 11 a.m. sectional title game against fourth-seeded Lake Forest.
Gators senior relief pitcher Jayden Gumprecht's pitch clipped Gerbasi's front elbow, giving the Rams the walkoff win in front of a huge crowd.
"Honestly, when we didn't score in the bottom of the seventh and it went to extras, I started tearing up a little bit," Gerbasi said. "I thought we might have blown our chance. I mean, what if this is the last time I ever get to play here? A lot was going through my mind."
That's because after allowing a pair of Rams runners to reach on a hit by pitch and a throwing error on a sacrifice bunt attempt to open the bottom of the seventh, Gumprecht responded.
The Rams had runners at first and second with no outs, but Gumprecht induced a force out at third on a second, failed sacrifice bunt try. Then, he struck out Chris Rogers, and got Garrett Guenther to ground out to short to keep the No. 3-seeded Gators' (26-8) season alive.
But Rams lefty reliever Colin Kornit overcame an error, stolen base and a walk in the seventh, then tossed a 1-2-3 eighth to clinch a spot for his team in the sectional title game.
"When we came so close to scoring in the seventh, then failed, I couldn't let the roller coaster of emotions get in my head," Kornit said. "I still had to do my job."
Rogers started for the Rams, working the first three innings, allowing a pair of runs. Will Schufreider worked three innings as well, allowing one run on just one hit, an RBI single off the bat of Gators leadoff hitter Dayton Murphy.
It tied the game, 3-3 in the top of the fourth, after both teams scored a pair of first-inning runs. This, after No. 9 hitter Sam Cooper's third-inning RBI single briefly gave the Rams the lead for the first time.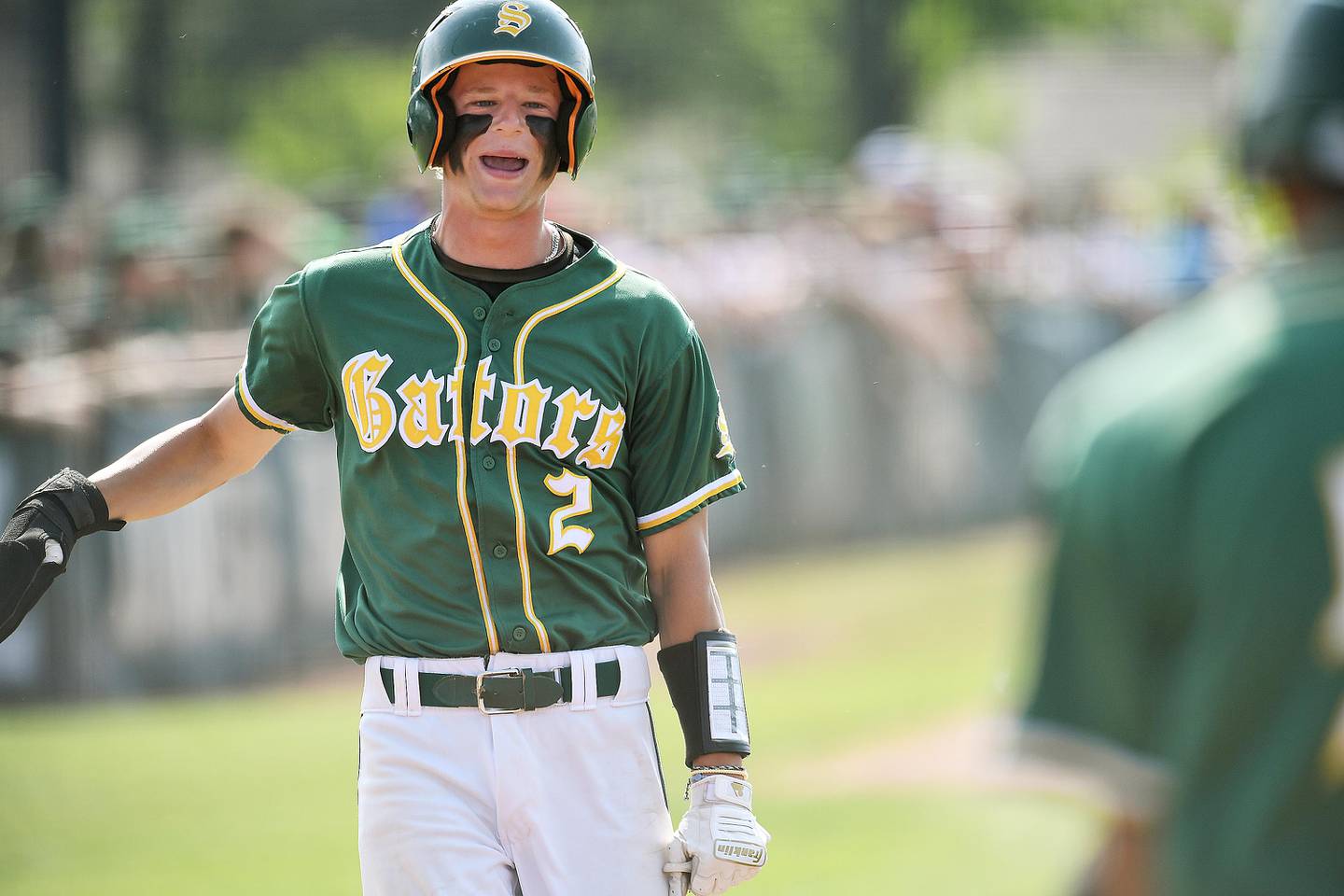 Despite allowing those two first-inning runs, South senior starting pitcher Ryan Skwarek rebounded to retire 15 of the next 20 batters he faced, prior to Gumprecht relieving him.
"Great season," Skwarek said. "One of South's best teams the past decade. We were always able to rise to the challenge ... just not today.
"I'm gonna miss all these guys, and this was a great group of senior leaders. It's an awful feeling knowing I'll never get to play with this group of guys again. But the younger guys ... I hope we led by example and taught them some things they can continue to use."
South coach Brian Bogda talked about how proud he was of his players' valiant effort, and attention to detail. That included seemingly minor but key things, such as senior second baseman Edgar Camacho backing up every throw from catcher Kyle Kuffel back to the mound.
"They played their hearts out," Bogda said. "I'm just super proud of them. I'm thankful I had the opportunity to coach them.
"Our senior leaders built that bridge from being a .500 team last year, to winning 26 games this year. I'm real excited about our core group of returning juniors, and other underclassmen, too. There's a bright future here next season."
The victory marked the Rams' third consecutive season with 30 or more wins, and fifth in program history.
"Just one of those games you look back on and are thankful to have been a part of," Whalen said. "Another epic battle between two teams who left every ounce of their energy and preparation out on that field."