Meet the 2022 Herald-News All-Area girls soccer team.
FIRST TEAM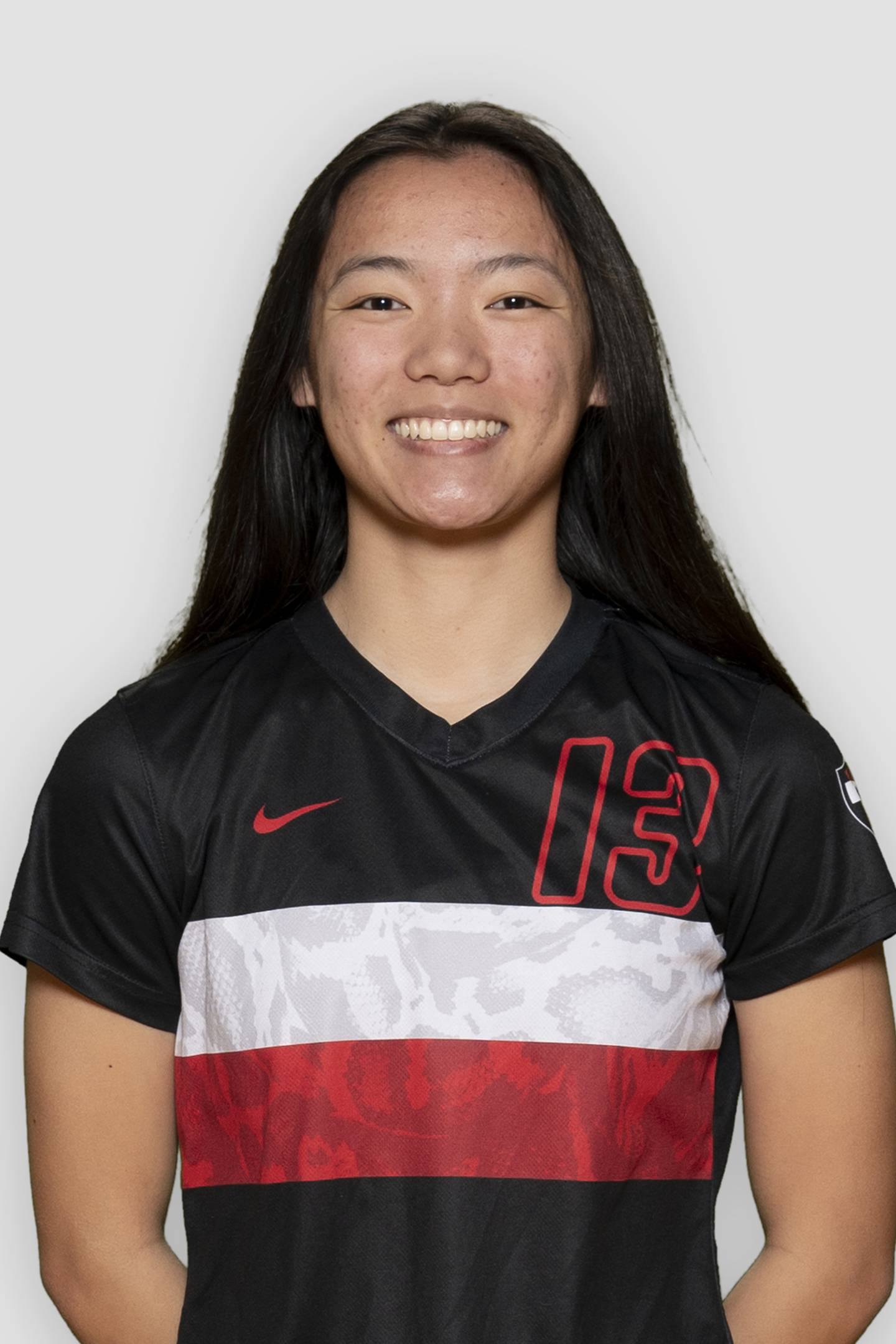 Jenni Andjelic, Center/Midfielder, Lincoln-Way Central
One would best be advised not to tangle with Andjelic in 50/50 situations, as the Wisconsin-Milwaukee recruit usually won the ball. The Illinois High School Soccer Coaches Association All-State selection notched 15 goals and eight assists with her coach Sean Fahey calling her "the glue between out back line and attacking core."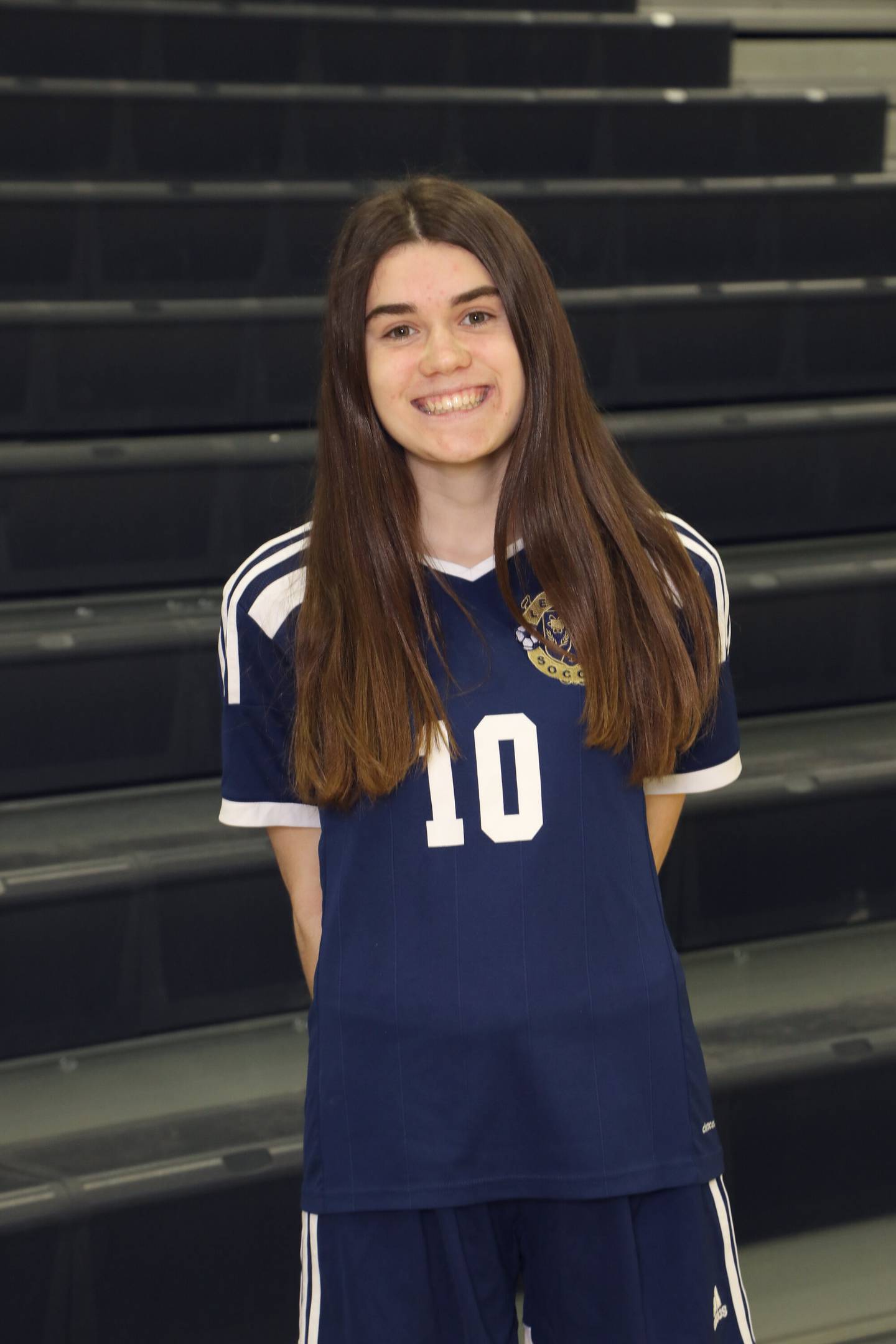 Paige Bingen, Midfielder, Lemont
Bingen earned an IHSSCA All-State nod as well as being named the South Suburban Blue Conference Player of the Year for her efforts patrolling the midfield for Lemont. The junior finished the season with five goals and seven assists.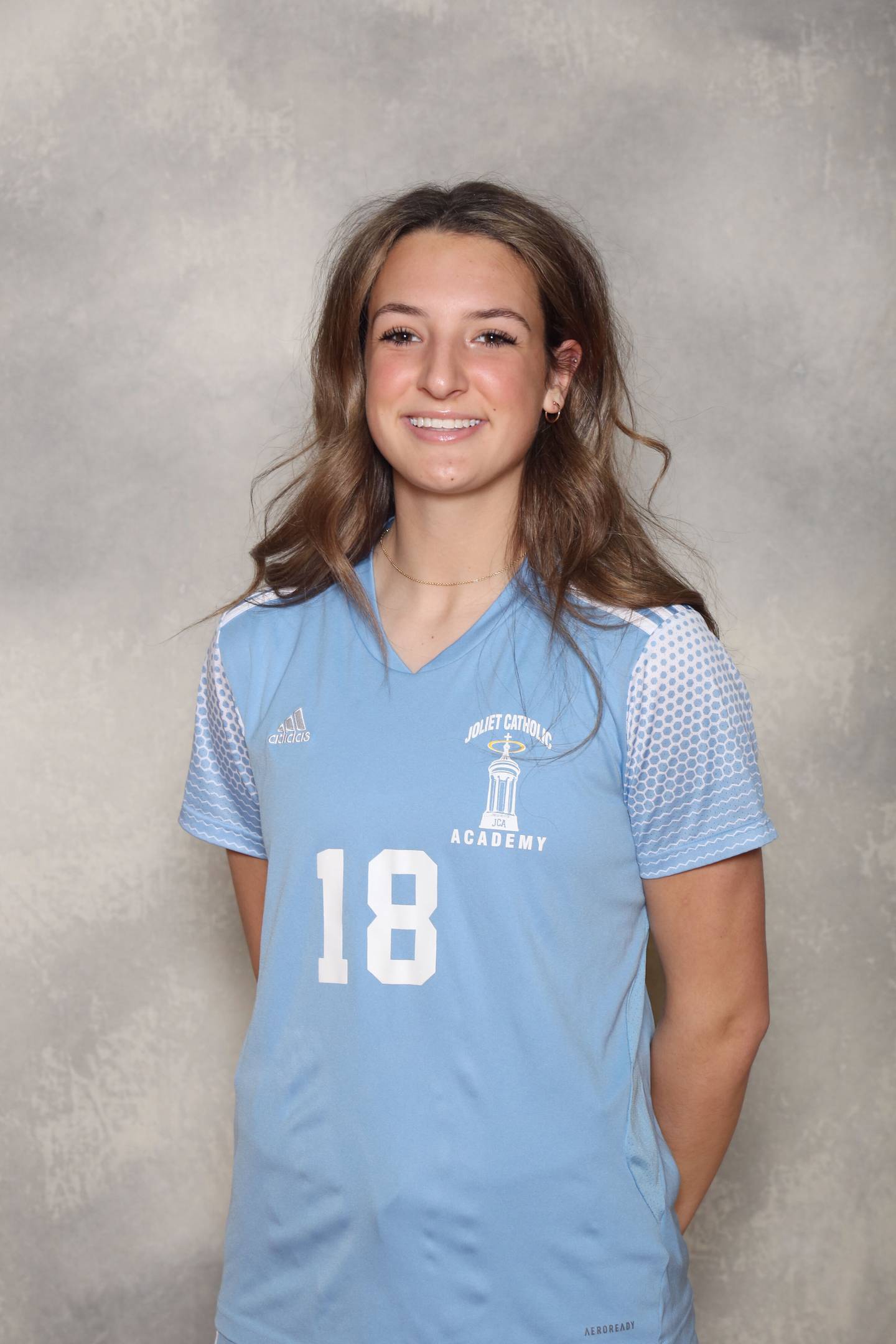 Liz Cardwell, Forward, Joliet Catholic
Joliet Catholic didn't return to state this season, but with dynamic underclassmen such as this freshman it probably won't be long before the Angels are knocking on that door again. Cardwell scored 25 goals and looks primed to pace the offense for several years.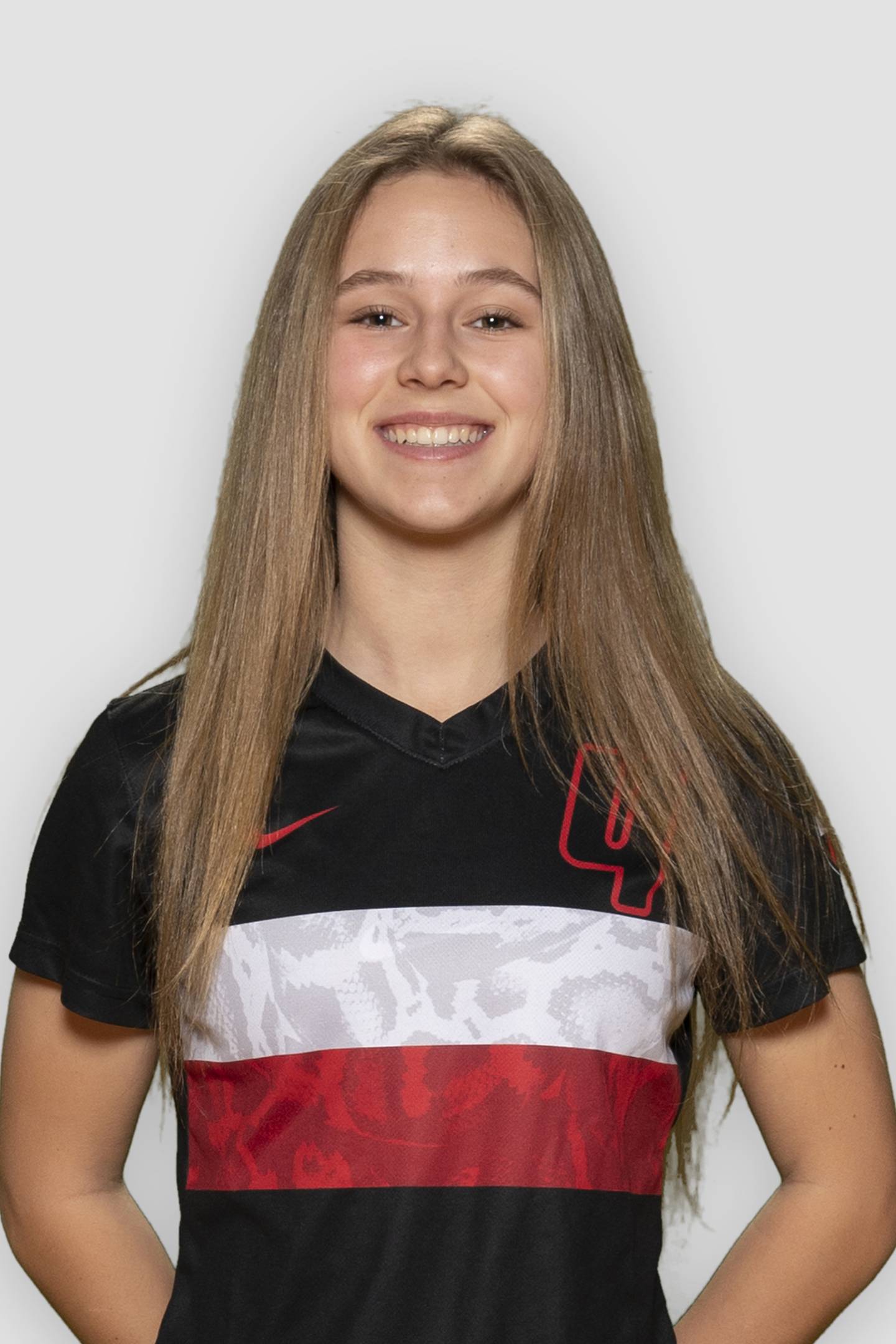 Christine Erdman, Outside Back, Lincoln-Way Central
Erdman's main strength was an innate ability to make life difficult for the opponent's best attacking players. But the Bowling Green commit wasn't only a lockdown defender, as she ended up being Lincoln-Way Central's leading goal scorer with 19 and also dished out 15 assists.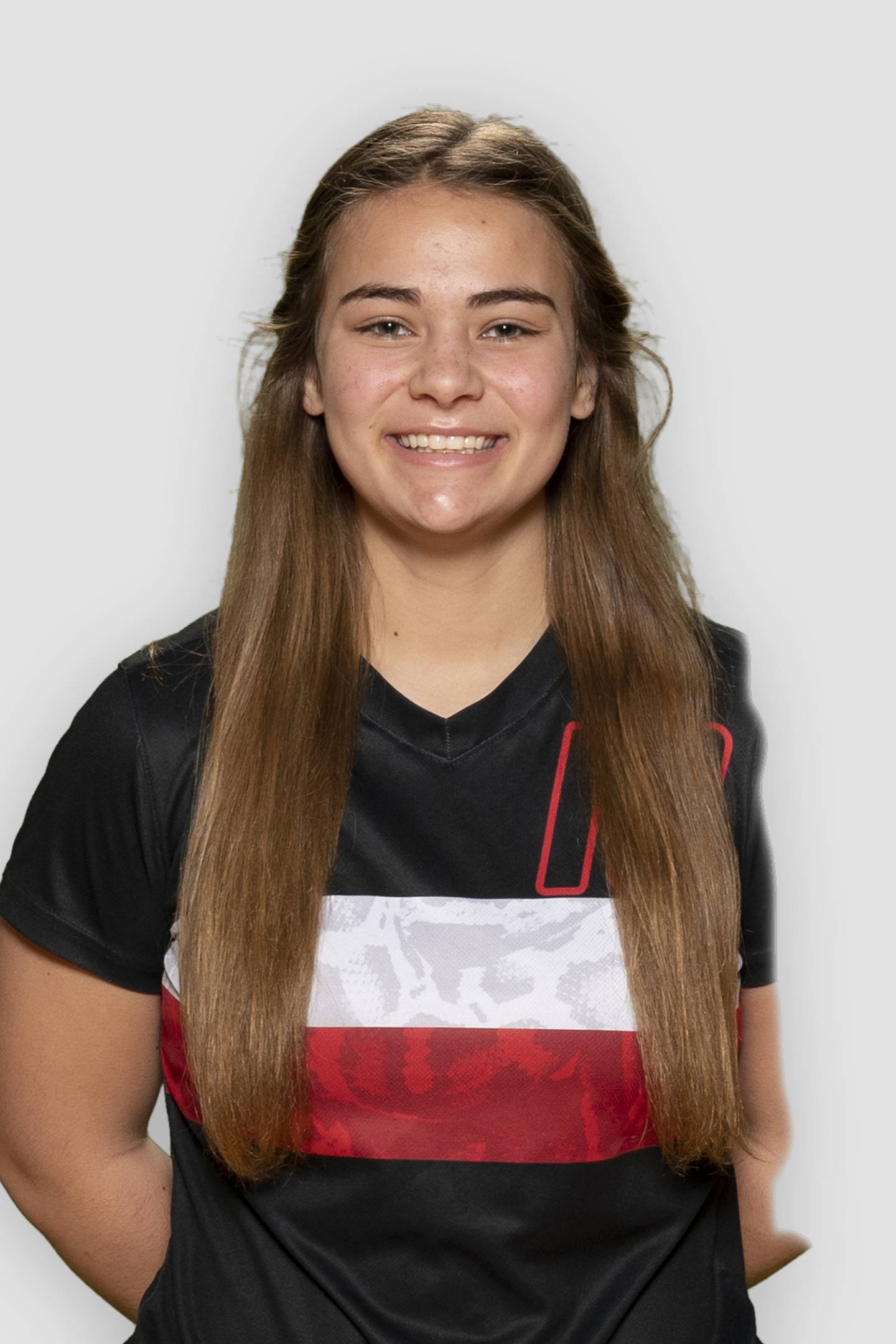 Grace Grundhofer, Center Back, Lincoln-Way Central
The intangibles that the Herald-News Player of the Year brings to the pitch are numerous and often exercised by the Knights. A tremendous defender, Grundhofer seems to have a read on what it is about to happen before most. Her dynamic flip throw-in led to frequent big plays as well. She was named to the IHSSCA All-State Team.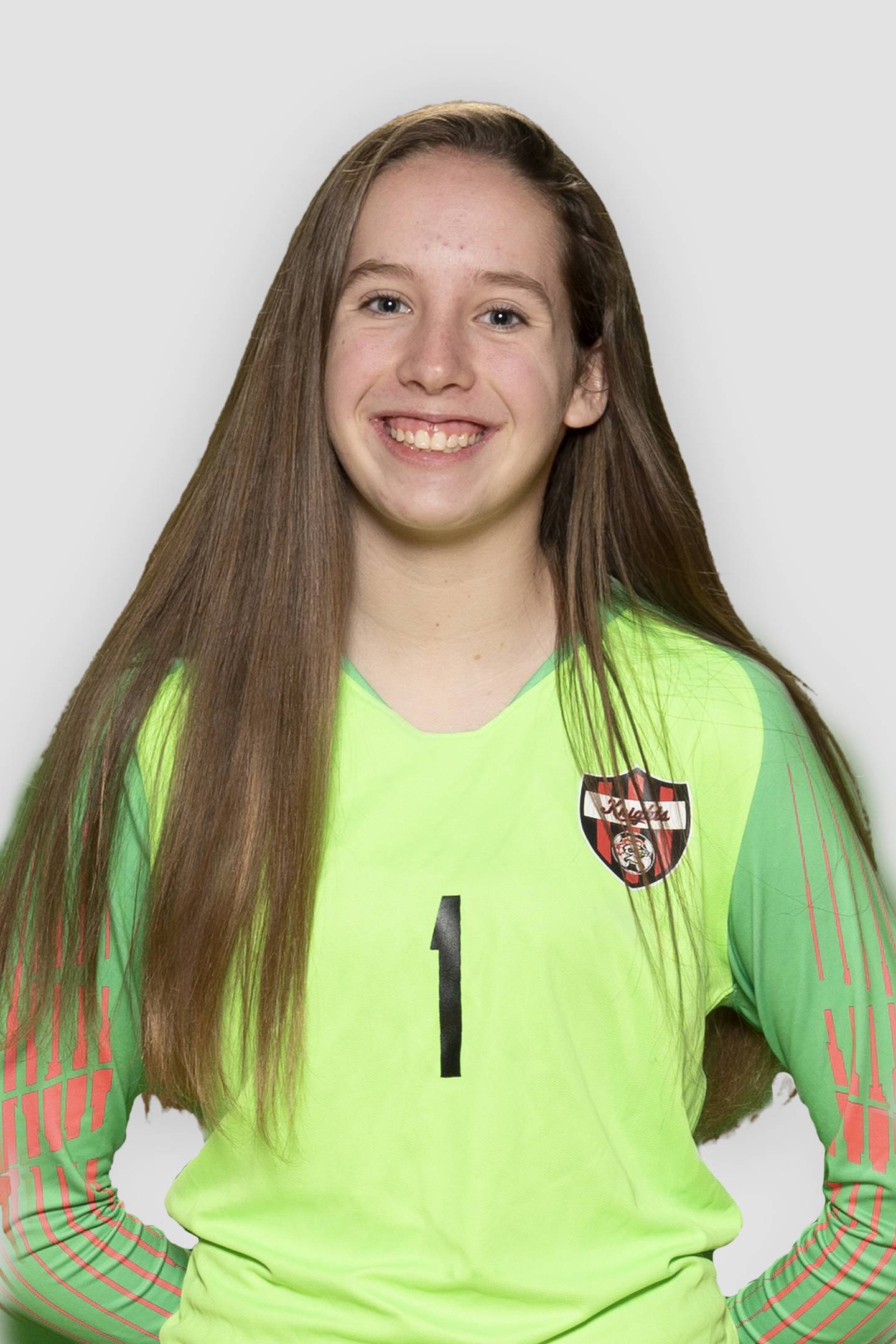 Alexa Hadley, Goalkeeper, Lincoln-Way Central
The Knights will be the first to tell you that their stellar defensive work is inspired by a total team effort, but it is also super beneficial to have Hadley on the back end stopping almost everything that came her way. She had 21 shutouts and a scant 0.2 goals against average.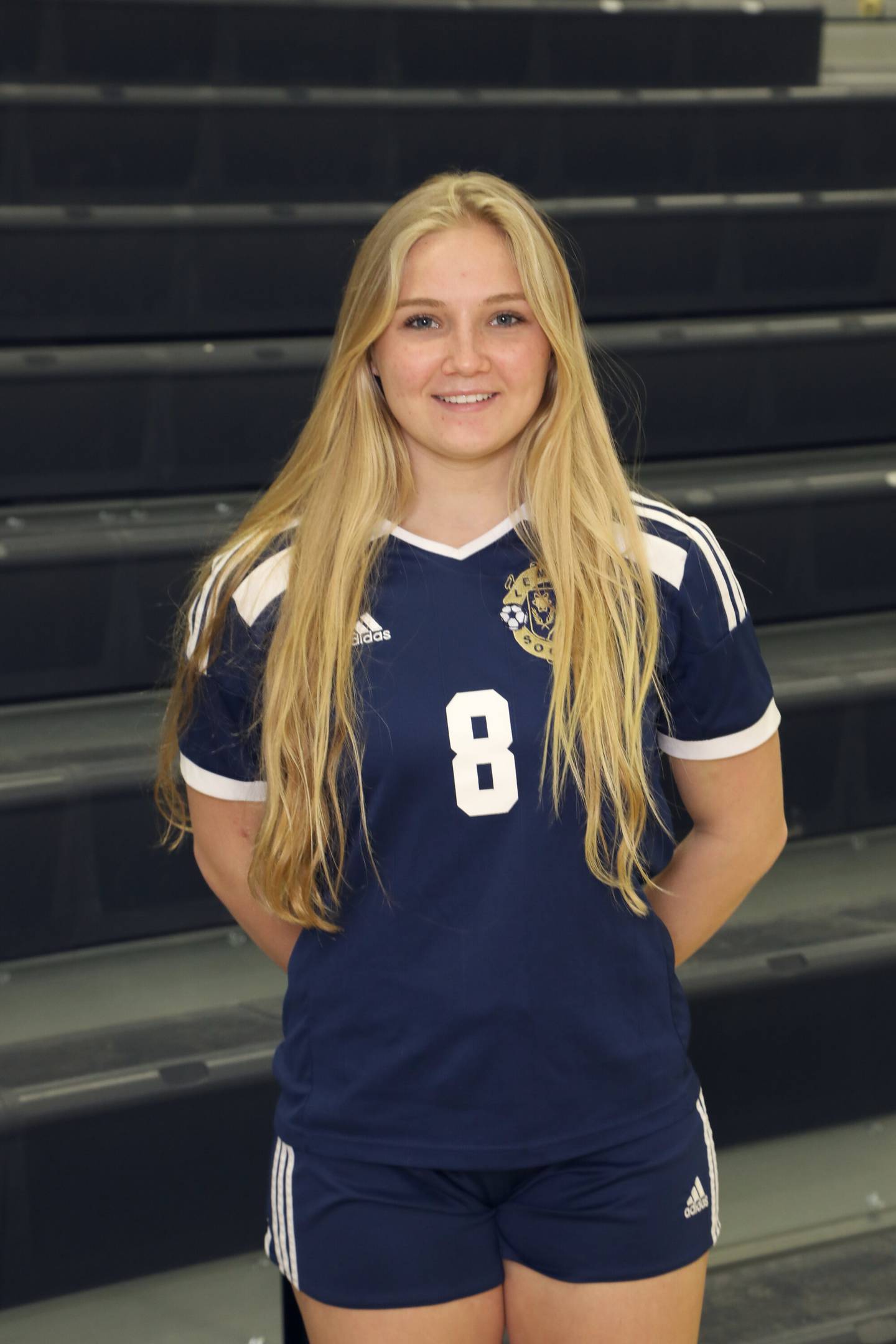 Suzie Knutte, Forward, Lemont
Knutte was an electric scorer, netting 27 goals while also dishing out 16 assists. The junior earned an IHSSCA All-State nod to go along with being an all-South Suburban Conference pick.
Xcaret Pineda, Forward, Plainfield East
An electric scorer, Pineda kept Plainfield East in the mix against almost any opponent. She found the back of the net 23 times and dished out five assists.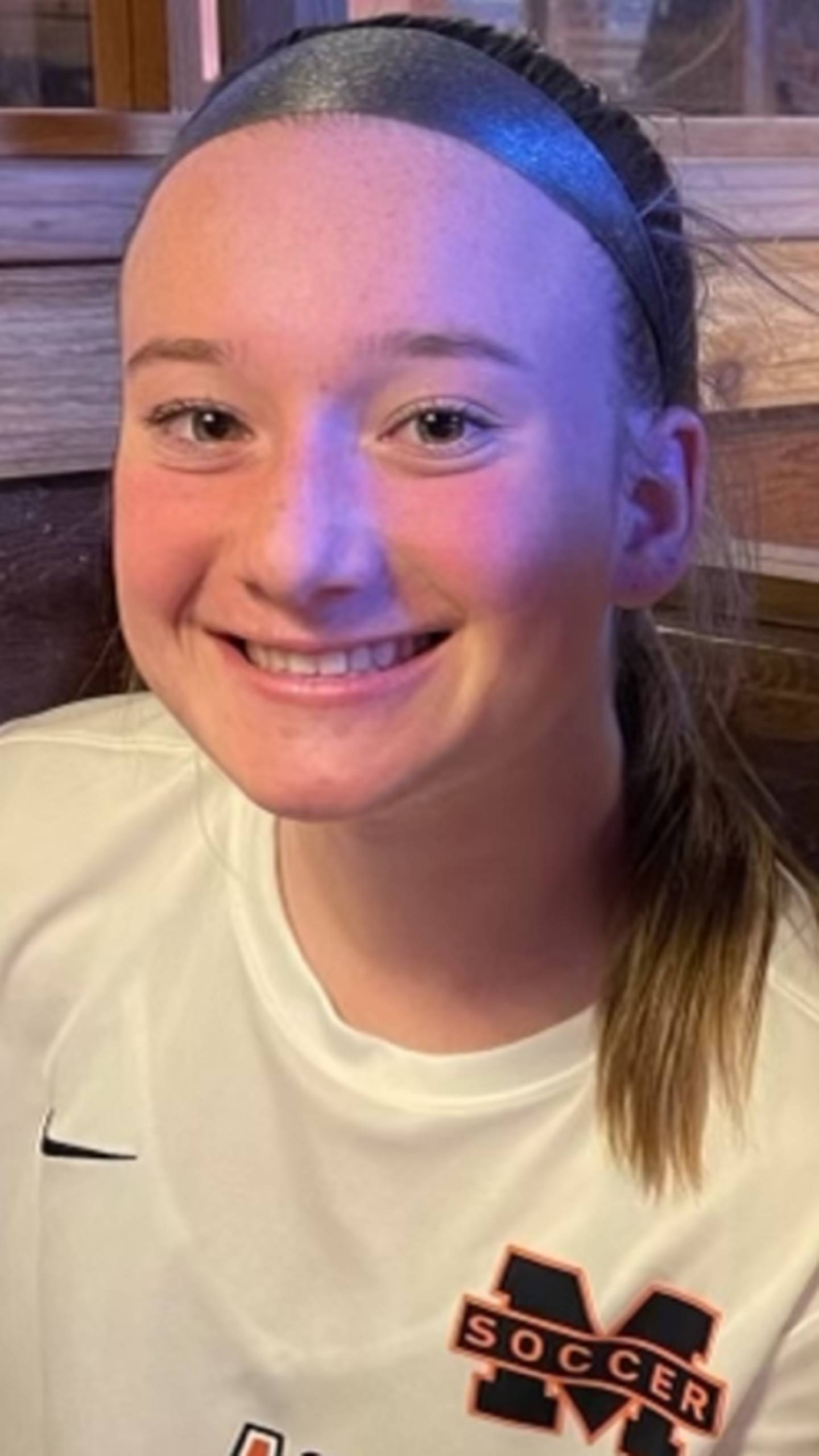 Ella Rucka, Center-Mid, Minooka
Rucka was a key cog for the Minooka offense, scoring goals at almost an even rate as she was dishing out assists to teammates. She earned All-Sectional and all-Southwest Prairie Conference nods.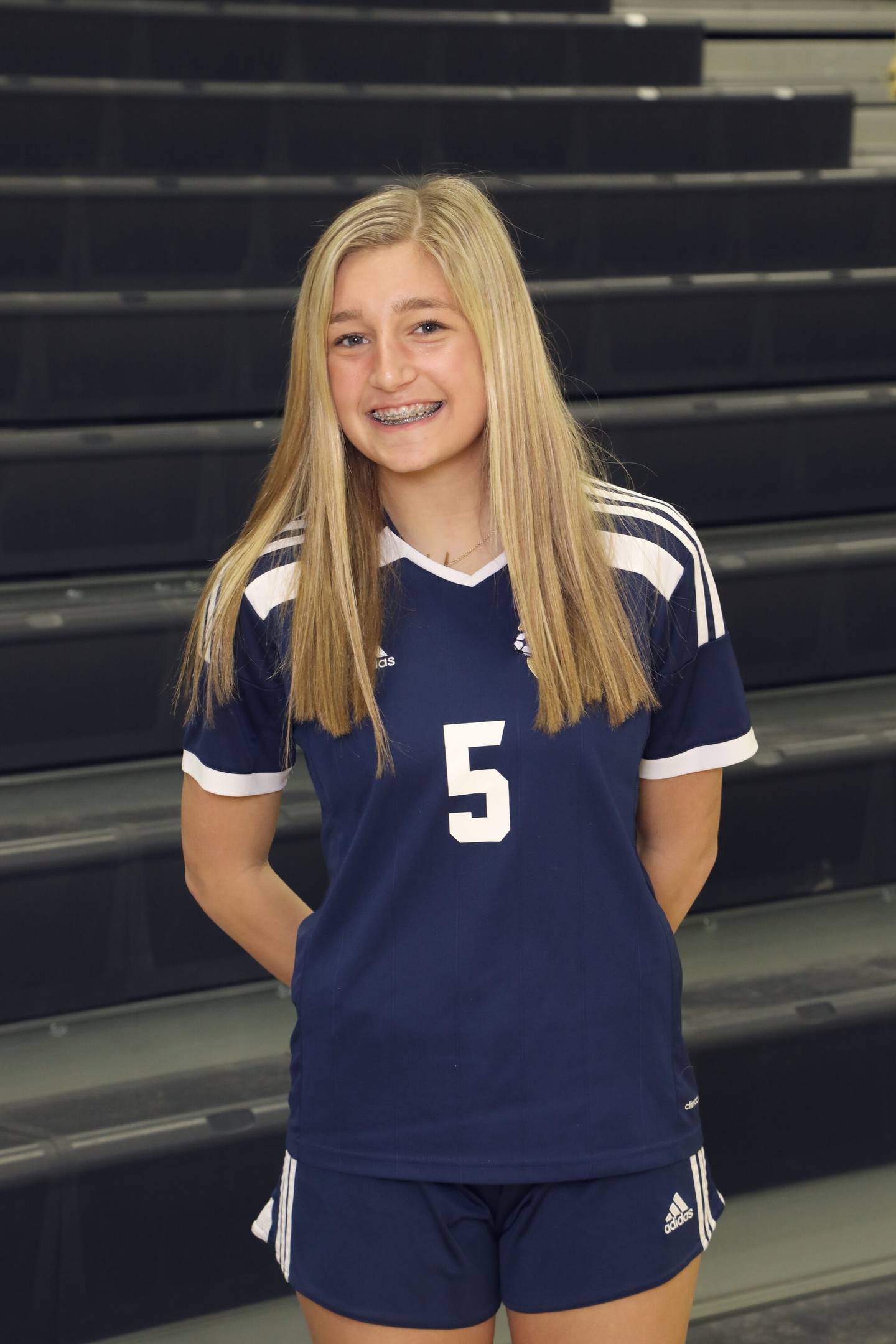 Ella Simpson, Midfielder, Lemont
Simpson was a prominent scoring source for Lemont as she found the back of the net 22 times and and dished out 16 assists. Simpson was an All-South Suburban Conference pick, as well.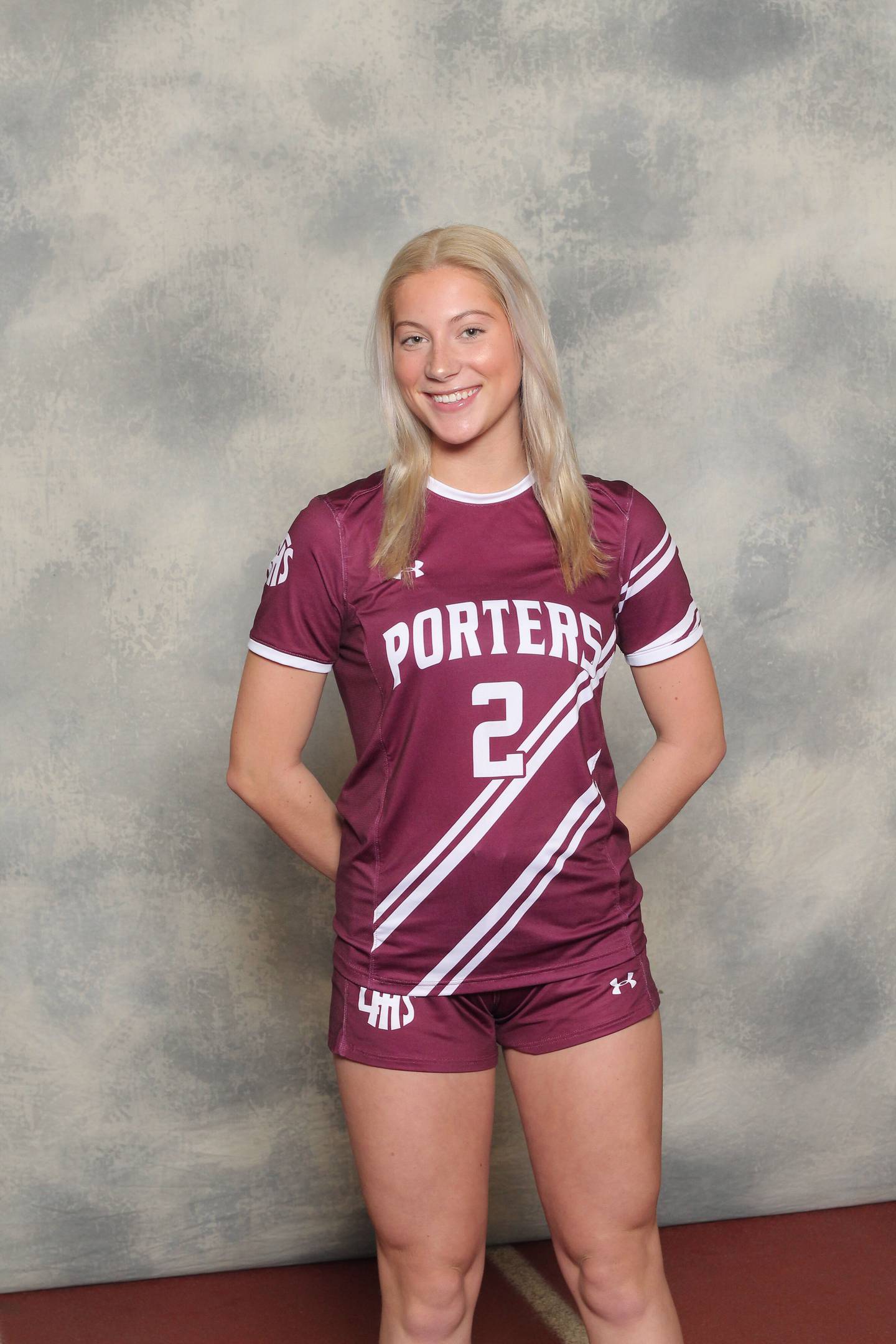 Karolina Stasik, Forward, Lockport
Stasik was a dangerous scorer, even when being marked by the opponent's top defender. She finished her Porter career with 38 goals, including setting the school's single-season record with 27 this year. She also had eight assists.
SECOND TEAM
Bella Berta, Forward, Joliet Catholic
Kelli Coughlin, Forward, Plainfield East
Olivia Desjardins, Defender, Lincoln-Way East
Emma Gruber, Forward, Joliet Catholic
Brooklyn Harding, Striker, Reed-Custer
Mason Hillery, Goalkeeper, Plainfield South
Georgia Liapis, Midfielder, Plainfield North
Payton Kjellesvik, Midfielder, Morris
Sarah Matuszek, Defense, Lockport
Abby Tampa, Midfielder, Wilmington
Zoey Trout, Center/Midfield, Lincoln-Way West
HONORABLE MENTION
Alyssa Arce, Midfielder, Bolingbrook
Ella Banas, Midfielder, Wilmington
Libby Buss, Defender, Minooka
Kaitlyn Cheop, Forward, Plainfield South
Julissa Calderon, Forward, Joliet Central
Alexa Clark, Midfielder, Wilmington
Lindsay Fortier, Goalkeeper, Lincoln-Way East
Maggie Haverstock, Defender, Lincoln-Way East
Breanna Herlihy, Midfield, Lincoln-Way East
Katherine Holcomb, Goalkeeper, Morris
Brenda Hernandez, Defender, Joliet Central
Lauren Hernandez, Center-Mid, Plainfield South
Cayla Koranda, Center-Mid, Minooka
Kait Lavezzi, Forward, Minooka
Lauren Mrugala, Midfielder, Plainfield North
Vanessa Orsonio, Defender, Bolingbrook
Kadin Parent, Midfielder, Plainfield Central
Cali Rucka, Center-Mid, Minooka
Lauren Shear, Midfielder, Morris
Bella Torres, Defender, Plainfield Central