Here's more from the Week 6 football sidelines across The Times coverage area.
Reserve LBs get it done for Pirates
When the Ottawa Pirates made their game-saving stop on a Woodstock North two-point conversion with 2:07 remaining during their eventual 28-27 win Friday, it was a complete momentum stopper.
Aside from one Pirates scoring drive during the middle of the third quarter, the Thunder had dominated the second half, scoring on three of four possessions including a two-play, 65-yard drive that drew Woodstock North within one point and led Thunder coach Matt Polnow to go for the win instead of the tie.
Ottawa's defense, meanwhile, was reeling and down starters at both inside linebacker spots.
"We were down some kids tonight at inside linebacker," Ottawa coach Chad Gross said. "Tristan [Finley] was out unfortunately with an injury, and Luke [Boaz] went down. So Ethan Poutre, a sophomore, moved up for his first varsity experience, and Luke [Connell] stepped in, so you had two guys there without a ton of experience."
Connell came through, sacking Woodstock North QB Landan Creighton while rolling-out before the two-point play could develop and preserving the homecoming victory.
"[Poutre and Connell] still did a good job there when they had to, though," Gross said. "They stepped up and made the adjustment, took the coaching and made the play when they had the chance."
Crusaders will work on aerial defense
While the Marquette offense has been rolling during its five-game win streak, averaging 48.8 points and 379.3 yards in the past four games it played on the field, the defense, while overall solid, has shown a disturbing trend guarding against the pass.
Two weeks ago at Elmwood Park, Marquette came away a 49-14 winner, but in the late going surrendered six completions for 24 yards each and a pair of scores. The Tigers finished with 189 yards through the air.
In the 36-26 win over Ridgewood at Gould Stadium, the Crusaders were burned for three long TD passes (58, 70 and 58 yards) and had a key pass interference penalty help set up the Rebels' lone rushing score. The visitors totaled 157 passing yards.
For the season, the Cru are allowing 159.4 pass yards per game.
While Seneca's Nathan Grant can throw the ball some, too, Marquette will have plenty to worry about next Friday against the prolific Irish ground game.
However, any miscues in the defensive backfield could cost them in Week 8 against St. Bede's more air-oriented attack.
Streator's first-half defense solid in win
While Streator scored on four of its five chances in the opening half against Lisle at Benedictine University, the defense was pretty solid.
After forcing a three-and-out on the Lions' first possession, senior strong safety Colin Jeffries stripped the ball from Lisle's running back, and junior linebacker Tyrese Hendrix recovered the fumble.
On the next chance, Jeffries made a leaping interception at his own 35 and returned it to the Lisle 47. Three plays later, QB Christian Benning hit Anthony Mohr for a 26-yard TD to give the visitors a 12-0 advantage.
"Once I made the pick, I turned around, and there were guys everywhere," Jeffries said. "I just did the best I could to return it as far as I could. It was chaos."
Streator's defense finished a productive opening half by halting a 14-play Lions drive on fourth-and-goal from the 6, and the Bulldogs took a 26-7 advantage into halftime.
FCW piling up yards, points
Flanagan-Cornell/Woodland is off to a 4-2 start in the Illinois 8-Man Football Association and on the verge of returning to the I8FA playoffs after missing them a year ago.
A big part of the Falcons' success has been a powerful, run-first offense.
FCW is averaging 342.2 yards of offense per game, 280.7 of those coming from a ground attack led by lightning-and-thunder running backs Payton Quaintance and Kesler Collins.
The Falcons' 263 points scored through six games is tops in their Central 1 Division of the I8FA and sixth statewide of the 28 teams playing the eight-man game.
Milledgeville's 314 and South Beloit's 300 are tops in the state. FCW is scheduled to host one-loss South Beloit at Woodland School in Week 8.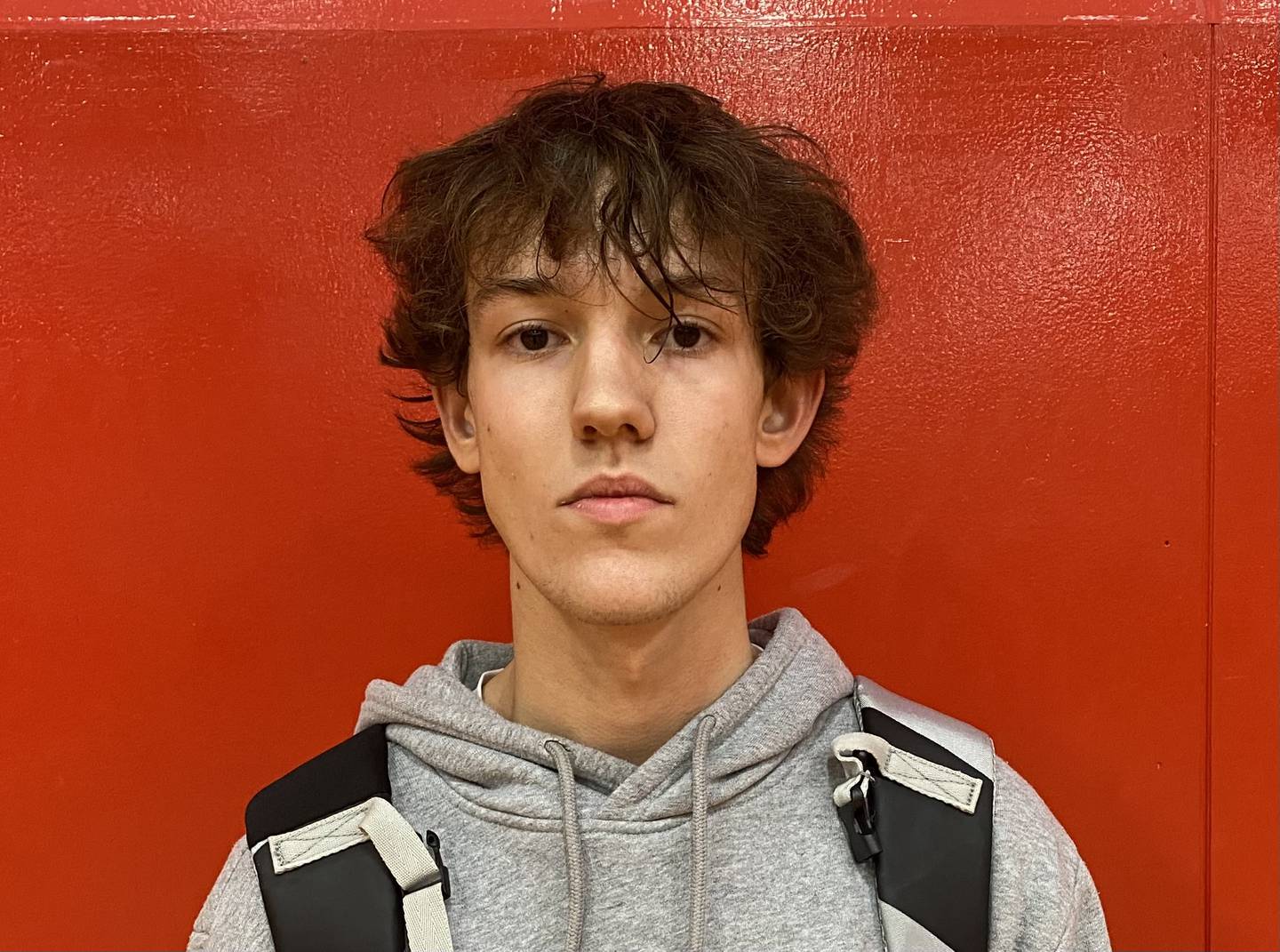 Williamson right on target
Matt Williamson continues to be the main target in the Streator passing game.
The junior wideout made 11 receptions for 137 and a pair of scores – one in the clear and the other after breaking a couple tackles – in the Bulldogs' victory over Lisle.
His previous high in catches (10) was in Week 9 last season against Coal City.
Williamson now has 34 catches for 503 yards and six touchdowns this season, and 66 for 886 and eight touchdowns in his career.
Irish make most of homecoming
The Seneca Fighting Irish endured their second forfeit victory of the season last Friday when Walther Christian forfeited for the second straight week.
Seneca got the win to improve to 6-0, sure, but lost its varsity homecoming game.
The Fighting Irish made the best of a bad situation, though, finding a JV opponent, Rock Island Alleman, which is not playing a varsity schedule this season, and cheering on the underclassmen.
"Friday's forfeit was tough to take," the team's X [formerly Twitter] account tweeted Sunday afternoon. "We were able to get a JV game Friday instead. Our varsity guys showed up and were doing push-ups after JV scores. Proud of how our varsity guys handled adversity."