The Marquette Crusaders have been on a roll offensively lately, and although the stable of tough-running backs gets noticed, it's the offensive line that's led that resurgence during their three-game winning streak heading into this week's Chicagoland Prairie Conference meeting with struggling Walther Christian in Melrose Park.
Senior guard/defensive tackle Andrew Hamm was injured in the first quarter of Week 2′s 49-14 win at Elmwood Park, forcing senior left tackle Henry McGrath to slide to his right one slot, while senior Luke Amicon stepped in at LT.
Hamm could return for Saturday's 1 p.m. contest, but in his absence the unit didn't miss a beat, finishing the Elmwood Park win with 491 total yards and Friday's 55-6 homecoming win over Westmont with 332, the latter on only 21 offensive plays (20 rushes, one pass).
Those three linemen, along with senior center Stefen Swords, junior right guard Sam Mitre, senior right tackle Will Carlson, senior tight end Charlie Mullen and junior tight end Keaton Davis, have become a surprise strength, averaging 34.6 rushes, 341 ground yards and 411.3 total yards during the streak.
Ottawa still plus in points
Even with last Friday's 48-0 shutout loss at the hands of Sycamore, the Ottawa Pirates still are outscoring their opponents through four weeks.
Ottawa (2-2) is scoring 24.8 points per game while surrendering 22.3. The Pirates are, however, now behind in yards per game, per statistician Dan Eilts' numbers, averaging 302.8 on offense while allowing 305.5 per Friday night defensively.
Ottawa is at Kaneland (2-2) on Friday.
Bulldogs can't hold on
Streator took an 18-13 lead about five minutes into the third quarter in Friday's 47-26 loss to visiting Manteno on backup QB Isaiah Weibel's 1-yard touchdown plunge.
The Panthers, however, came back with a heck of an answer.
Manteno scored on its next four possessions – and one of Streator's with a fumble return to the end zone by Aidan Dotson, his second TD in an 11-second span.
Bulldogs head coach Kyle Tutt said afterward that learning how to hold onto leads is a focus for his young team.
"I think one of those things is just continuing to do what we do," Tutt said. "Being in the lead is something we're not used to being in. Trying to get those leads and understanding how to maintain those leads, not being complacent when we get a lead, those are the things that we strive to practice, but you really get a chance to do them in the game.
"It was a really good game for a really long time, but unfortunately, we didn't come out on the right side."
Quaintance keeps piling up big numbers
Payton Quaintance ran for 143 yards and two touchdowns Saturday as Flanagan-Cornell/Woodland got back to .500 with a 63-14 win at Danville Schlarman.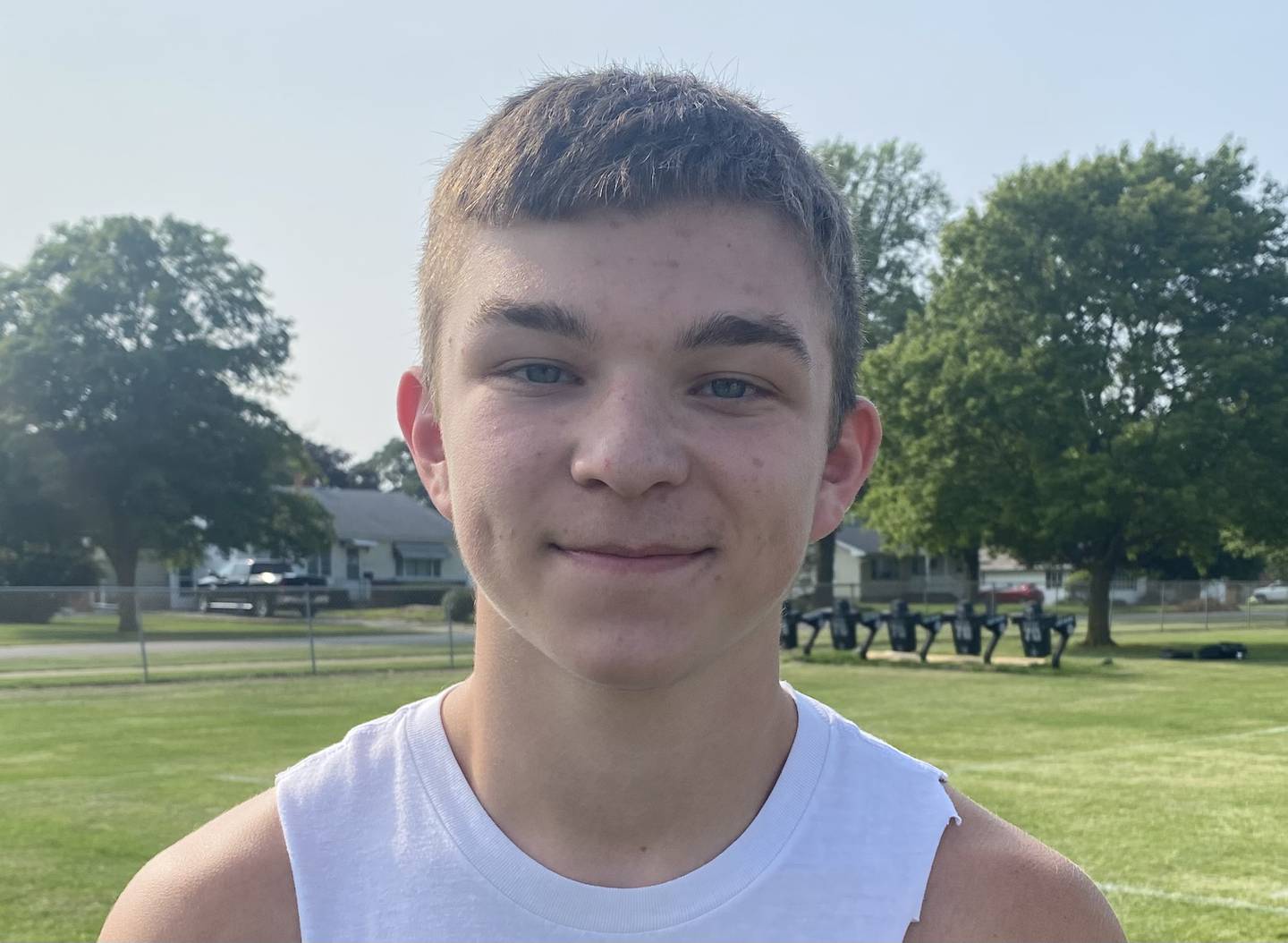 It was another big-number performance for the Falcons running back, who has rushed for 620 yards over four games – and that includes zero rushing yards in a Week 2 loss to St. Thomas More in which Quantaince missed the majority of the game because of injury, but still threw a 23-yard touchdown and ran back a kickoff 82 yards for a score.
Heck of a finish set in Chicagoland Prairie
The final three weeks of the Chicagoland Prairie League schedule – featuring more geographically relevant rivalries – is shaping up to be a doozy of a finish for the league in its inaugural season.
St. Bede, Seneca, Dwight-Gardner-South Wilmington and Marquette will play each other those final three Friday nights. Three of the four are in the top half of the league standings, led by Seneca (4-0 overall, 2-0 conference), Marquette (3-1, 2-0) and Dwight (3-1, 2-0), with St. Bede (2-2, 1-1) behind only them and the Ridgewood (3-1, 1-1) team that just beat St. Bede in a surprising 42-27 decision in Week 4.