Brandon Kreczmer always knew he wanted to get back into college coaching, he just didn't know it would be so soon.
The Newman football coach has been hired as the linebackers coach at Western Illinois University, returning to his alma mater to coach the position he played from 2006-10. He and seven other coaches were officially announced as part of new head coach Myers Hendrickson's staff on Thursday.
"My first year of coaching was at Illinois College in Jacksonville, and then I had the opportunity to coach at Newman the next year and made the transition to high school," Kreczmer said. "I always thought I wanted to get back into college coaching, but I didn't necessarily think it would be this quick. But this opportunity came out of nowhere, and it's one that you don't get everyday, and I knew I couldn't pass it up."
Hendrickson was hired as the new WIU coach on Dec. 17, following in the footsteps of his father, Mark, who coached the Leathernecks from 2008-12. Myers played wide receiver there from 2009-11.
Kreczmer was a teammate and roommate of Myers Hendrickson's while they were in Macomb, and was one of the first people the younger Hendrickson contacted about possibly joining his staff if he was hired for the head job.
"He's my former teammate and a guy I roomed with in college, and he called me a couple months ago and told me he was applying for the job, and if he got the job, he'd like to have me on staff," Kreczmer said. "A few weeks passed and there was no news, then the school announced that he did get the job, and he called me the next day and officially offered me the position."
In the announcement of the assistant coaching additions Thursday, Hendrickson said, "This staff represents the game of football from all levels. We have FBS coordinator experience, as well as Illinois high school head coach state championship experience on this staff. They bring a wealth of knowledge and experience to our program, and more importantly, they are great people committed to creating a family environment and being excellent role models for our student-athletes."
Kreczmer hit the ground running, as he got to Macomb a couple of weeks ago and joined the rest of the coaching staff in assembling their next recruiting class.
"I've been here about two weeks now, recruiting and settling in, and it's been crazy," Kreczmer said. "The first couple of days was just sitting in the office and watching Hudl, trying to identify the kids we want to offer scholarships to. We're behind the 8-ball, because it's only two weeks to signing day and we have to try and get kids to commit to a new coaching staff.
"The last two days I was out recruiting, Wednesday in the Quad Cities and Thursday in the Aurora area. I've gone in and talked to a lot of coaches and players, and it's been a lot of fun, to be honest."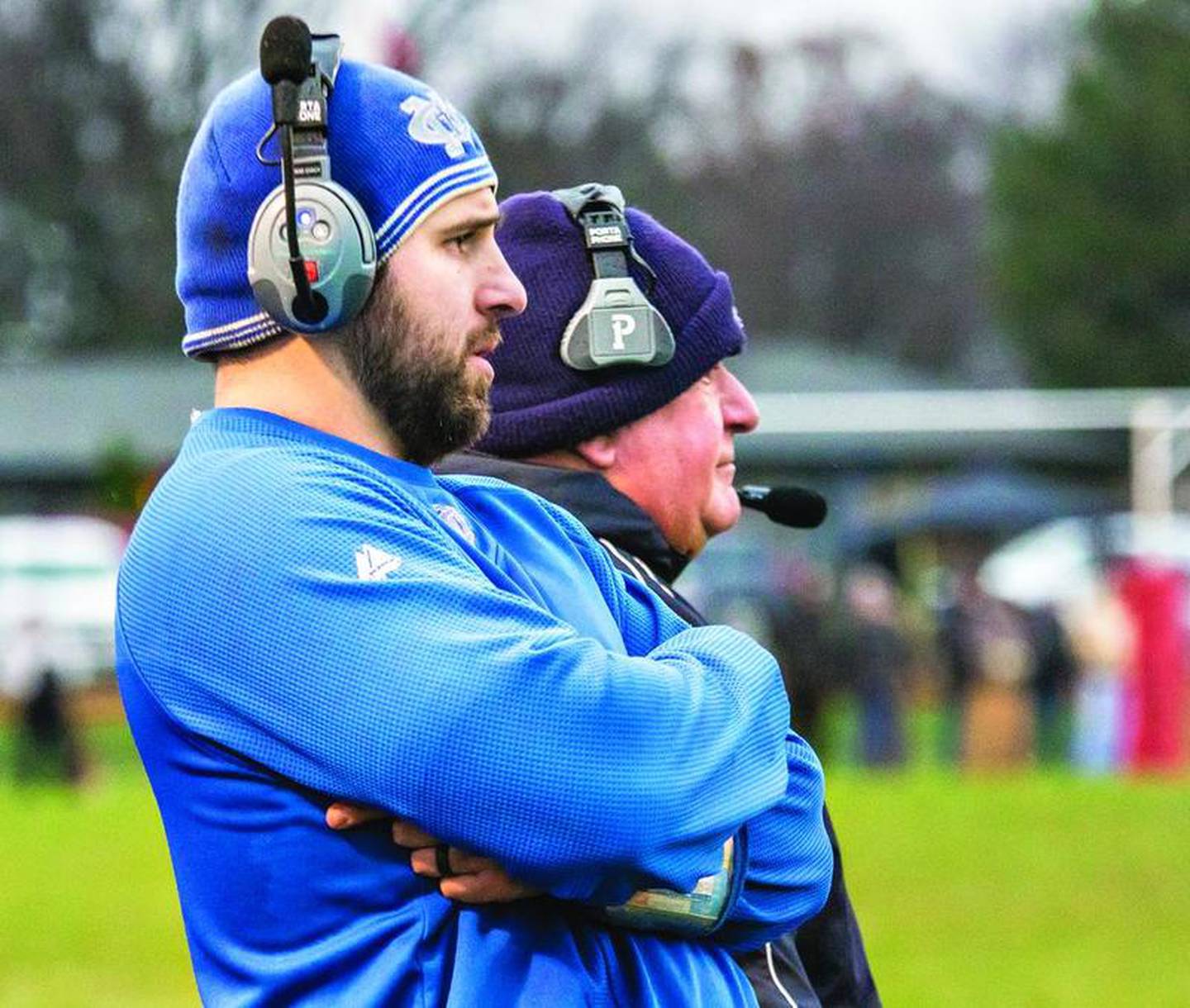 A Chicago native and St. Patrick alum, Kreczmer met former Newman standout Michele Salvatori at WIU, where she played basketball. They are married and have a 4-year-old daughter, Brynlee.
Kreczmer joined the Newman coaching staff before the 2013 season. He started as the linebackers coach for the football team – as well as the Comets' girls basketball head coach – and soon moved into the defensive coordinator role under hall of famer Mike Papoccia.
When Papoccia retired following the 2018 season, Kreczmer was hired as Newman's head coach, and promptly led the Comets to the 2019 Class 2A state championship. He was 23-6 at Newman, and made the playoffs both years they were held during his three-year tenure as head coach.
Papoccia said WIU is getting a hard-working coach who knows the ins and outs of playing linebacker for the Leathernecks.
"He's a homeboy for them; it's where he played, where he met his wife, and he loved it at Western," Papoccia said. "It's a good fit for him, no doubt. I think he always wanted to be a college coach, and this was a good chance for him."
Still, even with all the positive things the move to Western Illinois presented, Kreczmer said it was a tough decision to leave, citing the coaches, teachers, staff, and student-athletes at Newman as the main reasons why.
"I'll miss Newman, absolutely. This was not an easy decision for me," Kreczmer said. "I spent nine years of my life at Newman, my daughter was born here, and I made a lot of good relationships with the student-athletes and coaches. All the assistants and Coach Papoccia, they were a pleasure to work with, and I wouldn't be in this position if not for them. They're a big part of my success, and without them and the student-athletes, I wouldn't have this opportunity. I can't thank them enough for all the good memories."