Wyatt Blake thoroughly enjoyed a ski trip to Colorado last month, during which time he hit the slopes with his friends and landed a place to play football next year before returning home.
The 2018 Crystal Lake Central graduate stopped in Greeley and visited Northern Colorado football coach Ed McCaffrey and his staff. Blake left accepting a scholarship offer to play offensive line for the Bears.
Blake will finish his senior season at Northwestern and graduate with his degree in learning and organizational change in May. He then will head to Greeley to join the Bears for summer workouts and will pursue his Masters in Business Administration at Northern Colorado.
Blake is not the only local NCAA Division I offensive lineman moving from a Football Bowl Subdivision school to a Football Championship Subdivision school this year. Dominic Collado, a 2020 Crystal Lake South graduate, is leaving Miami (Ohio) and has enrolled at Illinois State for this semester.
Both players cited more playing time as their major reason for transferring.
"Playing time was a big component of it," said Blake, who, because of the COVID-19 pandemic and NCAA rules, still has two years of eligibility. "I wanted to get a new experience, as well. I felt like my time at Northwestern was done. I like what coach [Ed] McCaffrey is doing and liked the offensive line coach [Shawn Byrnes], as well. It just kind of worked out."
McCaffrey is a former Denver Broncos wide receiver and the father of Carolina Panthers star running back Christian McCaffrey.
Blake (6-foot-4, 305 pounds) went to Northwestern as an offensive lineman, was switched to defensive line for two seasons, then moved back to offense this season.
"The COVID year [2020], I played on D-line and got more snaps," Blake said. "Then a new coach, injuries didn't allow me to get into the lineup on D-line, and I switched to O-line and was able to play in a few games.
"I'm really looking forward to it. It's a new experience. I'll be able to pursue my MBA and looking forward to meeting a bunch of new guys in Colorado and doing my thing."
Blake was in contact with Northern Colorado and other schools after entering the NCAA transfer portal. They had corresponded for a couple of weeks before he went on the ski trip and visited.
"It was a great experience [at Northwestern]," Blake said. "I loved it for the most part. The guys made it so special. It was great going to school there. I enjoyed my time there. I'll always remember it and remember the guys."
Collado (6-3, 322) said Illinois State coach Brock Spack and his staff heavily recruiting him out of high school. The Redbirds hoped Collado would remember them if things didn't work out at Miami, and he did.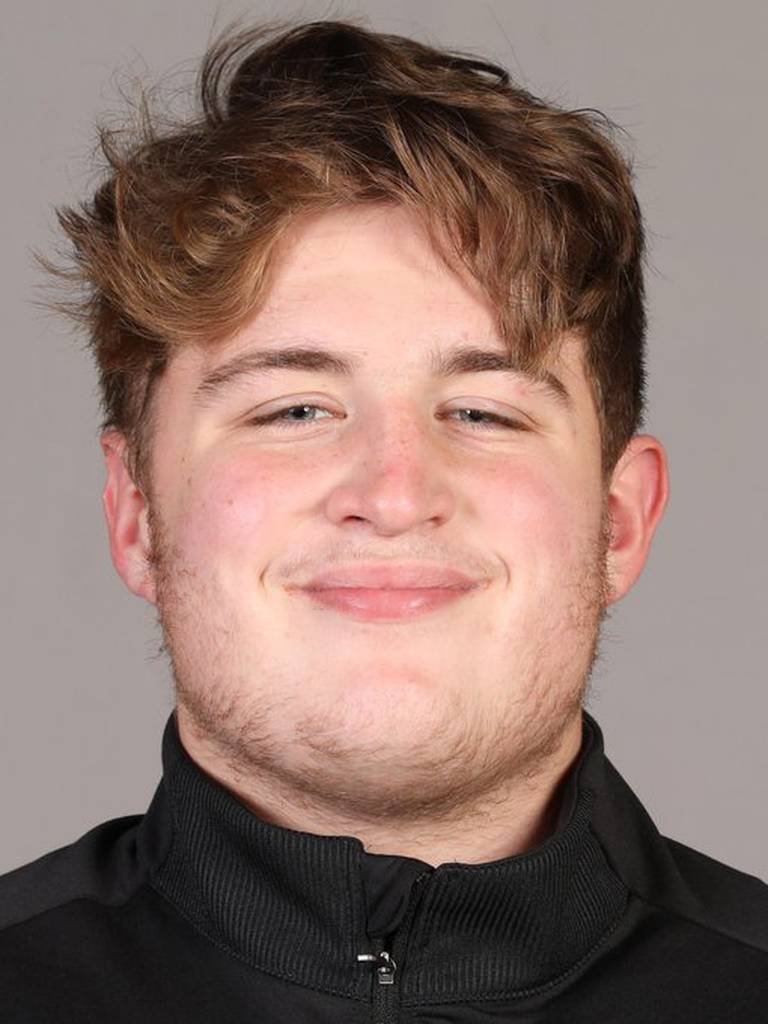 "They hit me up right after I entered [the portal], literally 30 minutes later," Collado said. "There were a lot of reasons [to transfer]. On the depth chart, there were a lot of experienced guys ahead of me that I would have had to sit on the scout team for a year or two to be able to play."
Collado thought it would be better to look at an FCS school where he could play right away. He looked at North Dakota, North Dakota State, Missouri State and Eastern and Southern Illinois before finding the right fit in Normal.
"I'm really excited. I wanted to be closer to home," said Collado, who was told he likely will be on scholarship by the fall season. "A fresh start will be great. I just want to have an opportunity to play. That's why I chose Illinois State. I want to work hard here and have an opportunity. That's all I need."