When Joliet Catholic's Vinny Iannantone was dressed as a freshman for the Class 5A state championship game, he knew logically that he wasn't going to get the opportunity to make his mark that day.
He did, however, get a valuable road map in what it would take to get there and what tools he would need to cultivate in order to be an impact player when his time came.
Joliet Catholic won that 2018 title game over Montini, 35-27, with Vinny's brother Nick thrust into a more substantial role than expected as he ran for 318 yards with three touchdowns on a whopping 40 carries. Watching his brother post that kind of performance only led to him wanting to continue that legacy not only for his family, but for Joliet Catholic, as well.
He certainly delivered on that hope.
Iannantone ran for 1,837 yards and 21 touchdowns as the cornerstone of a powerful Joliet Catholic offense that ran through the 2021 season undefeated and largely unchallenged. He was named ESCC/CCL Orange Conference Player of the Year and IHSFCA Class 4A All-State and is the Fall 2021 Herald-News Football Player of the Year.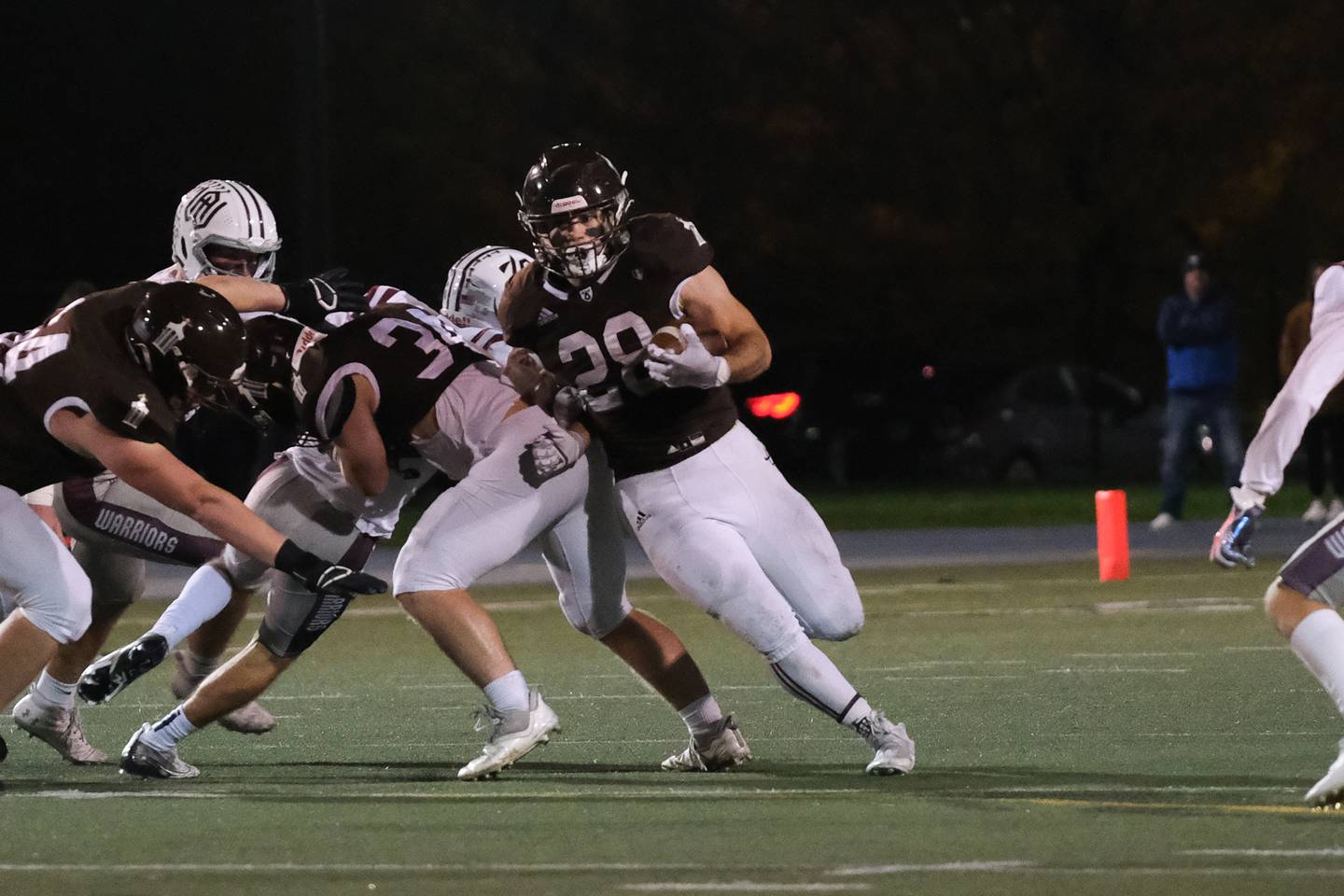 He answered a few questions from sports editor Steve Soucie about his season, his family's football legacy and what comes next.
Have you been able to reflect on all you and your Hilltoppers teammates accomplished this season?
Iannantone: "I was able to reflect on it a lot. All of us guys, since our freshman year, when we saw the 2018 team win state that's what we've always drove for and what we always wanted. We were able to do it, and it still feels amazing. Looking back at it, its like, wow, we actually did it."
How much was the 2018 season an inspiration for what you were able to do?
Iannantone: "Not a lot of people are able to get that experience, to get pulled up to varsity as a freshman and watch them fight all the way to get to state. To watch them compete and see how that always finished. To see that, we were able to say that was what we wanted to do as well. And we did it."
Did your brother Nick's effort in the title game inspire you?
Iannantone: "It meant a lot to me. He has always grinded for everything he's had in life. Watching him do that inspired me and led me to wanting to leave a legacy just like my brother did."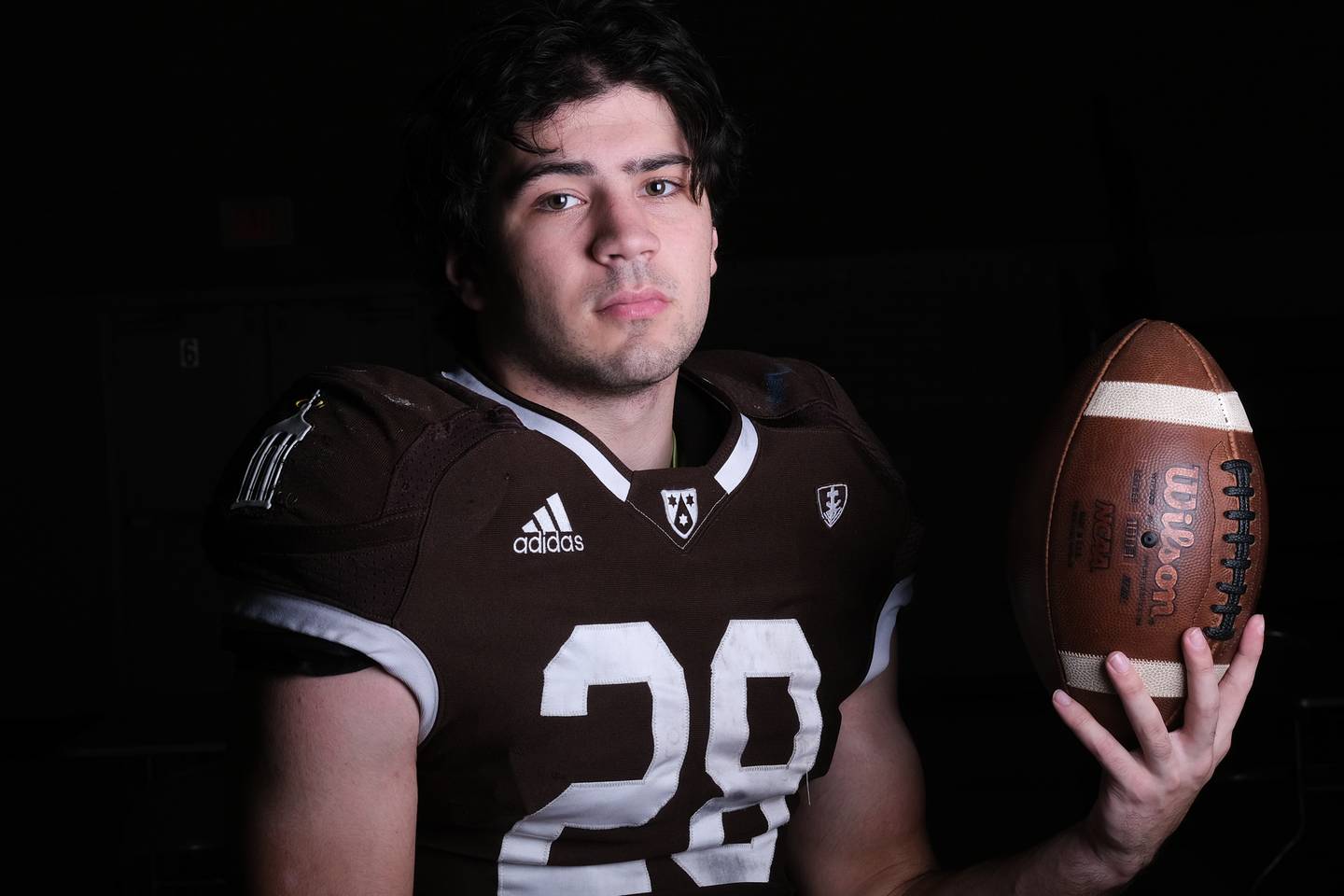 Who is the better football player, you or your brother?
Iannantone: "He's already told me that I'm a better football player than he was." (Nick Iannantone is playing baseball at Johnson County Community College).
What was it like to be a part of such a powerful offensive attack?
Iannantone: "It was definitely a big advantage for us. Whenever you needed a big play on offense, we had players that could make that big play no matter what. You'd have some people step up and make big plays one week, and others the next. That's all we could ask."
Do you have a favorite football team?
Iannantone: The Chicago Bears
Do you have a favorite football player?
Iannantone: I don't really have one. I just like watching players in the NFL compete.
If you couldn't play football, what sport would you play?
Iannantone: I would definitely play baseball. Baseball runs in my family with my dad and my brother.
What sport are you not good at?
Iannantone: Definitely basketball. I can't play. I'm horrible.
What's your favorite play call that comes into the huddle?
Iannantone: Anything "power." We ran power maybe a thousand times this year, and every time we heard power we loved it."
At the professional level, running backs that excel typically honor their offensive lines with an elaborate meal. If money was no object, how would your reward your offensive line, and who would do the most damage to that meal?
Iannantone: I would feed all those good boys steaks and mashed potatoes. Anything they'd want, really. Those guys meant so much to me, being able to do what I do, and having them there was a big part of that. And I think Lucas Sartori would do the most damage.
So what's next for you?
Iannantone: I'm still trying to filter it out. I was out for a little while with contact tracing, so I wasn't really able to talk to schools when they came in. I'm back now, and I'll be able to talk a little more with schools when they come in and hopefully find a good fit. Anyone who wants me to play for them, I'll play for them."