RICHMOND – There were few teams in the state that felt better about their seasons coming to an end than Richmond-Burton.
Because there were few teams – other than those who will finish with a state title – who accomplished more.
The Rockets stayed around their field for a good long while after their 35-18 loss to Joliet Catholic in their Class 4A playoffs semifinal on Saturday. Naturally, there were a lot of tears, but there were more smiles, along with a sky-high level of satisfaction.
It took mighty Joliet Catholic, one of the state's best teams regardless of level, to take out the Rockets, although R-B made the Hilltoppers work hard for the win. Joliet Catholic (13-0) moves on to meet Springfield Sacred Heart-Griffin (12-1) in Friday's 7 p.m. championship game.
R-B's remarkable 32-game winning streak came to an end. They are a striking 43-3 in four seasons under coach Mike Noll.
"I always said it's a football culture here," Noll said. "The kids are resilient and they're tough and they work hard. It's been a good fit for me. They want to be good. They're OK with high expectations."
In Noll's outstanding 32-year career, he had not been to a playoff semifinal before he came to R-B. Now, his teams cannot be kept out of the semis.
But while R-B has strong players and a great tradition, no one was quite sure what to think about this year's team with so many new players stepping in.
The 2019 Class 4A state championship team was not surprising, given what R-B had coming back from a semifinalist.
The 2020 team would have been difficult to keep from repeating as state champ, perhaps something only the COVID-19 pandemic could have done. The Rockets rolled through the 2021 spring season unchallenged with a group that might have been better than the 2019 team.
This year was different, until it wasn't.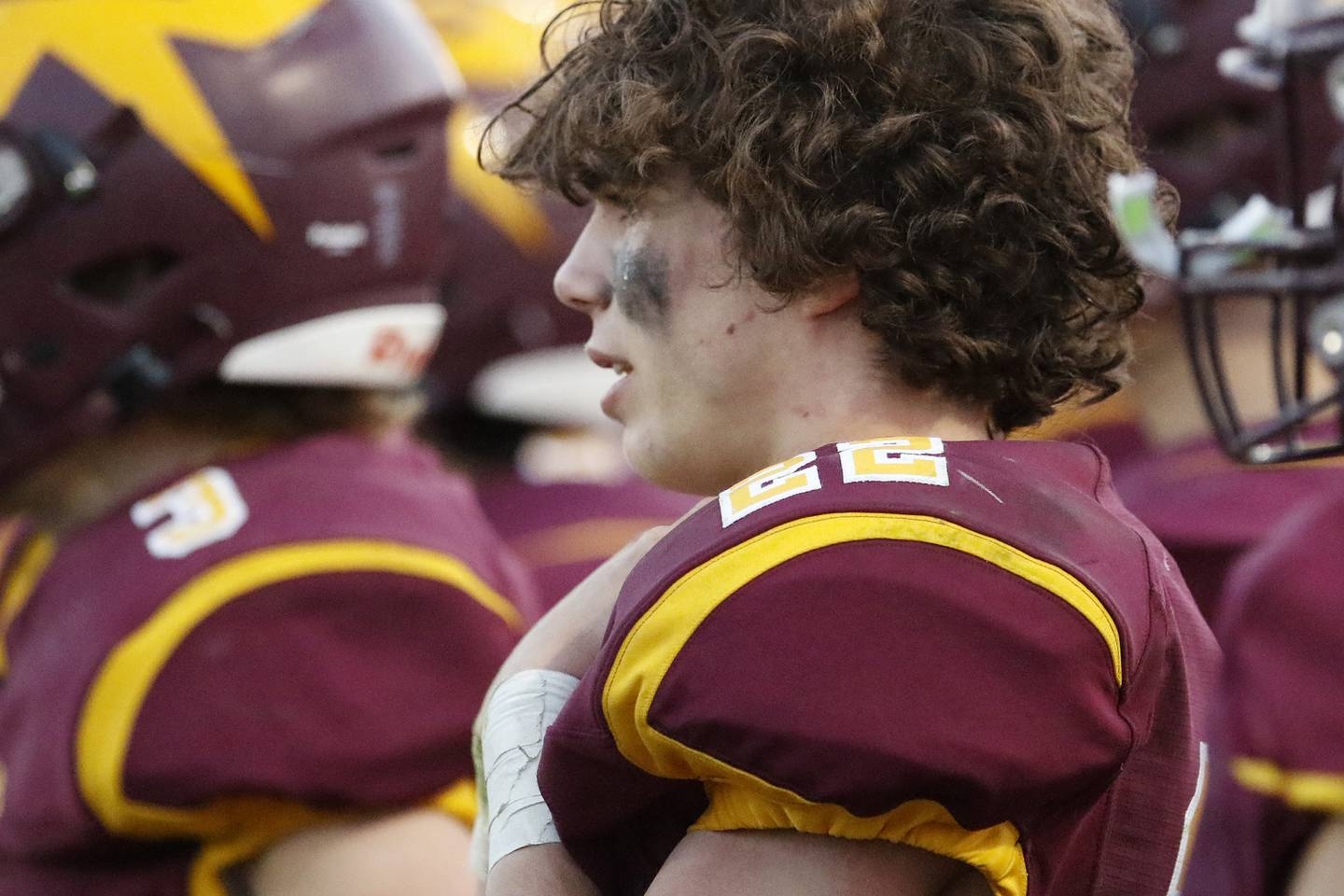 "I was very happy with the season," running back-defensive back Landon Jacoby said. "In the beginning we did not expect to do what we did. We thought we were going to be a 7-2 team, make the playoffs, but we strived and did everything we could and came here and played against a very good team. We fought, they just got the best of us."
R-B held the ball for 19:47 of the first half and led, 10-7, at halftime. Even after the Hilltoppers scored two touchdowns in the third quarter, R-B came back and scored and added a two-point conversion to make it 21-18 with 8:09 to go.
Joliet Catholic's powerful offense was too much. But the Rockets walked off their own field with no regrets.
R-B was personified by its undeniable leader, fullback-linebacker Brock Wood, who played most of Saturday's game with what he thinks is a broken left thumb. Wood also did not practice Monday through Wednesday to preserve a really sore quadriceps.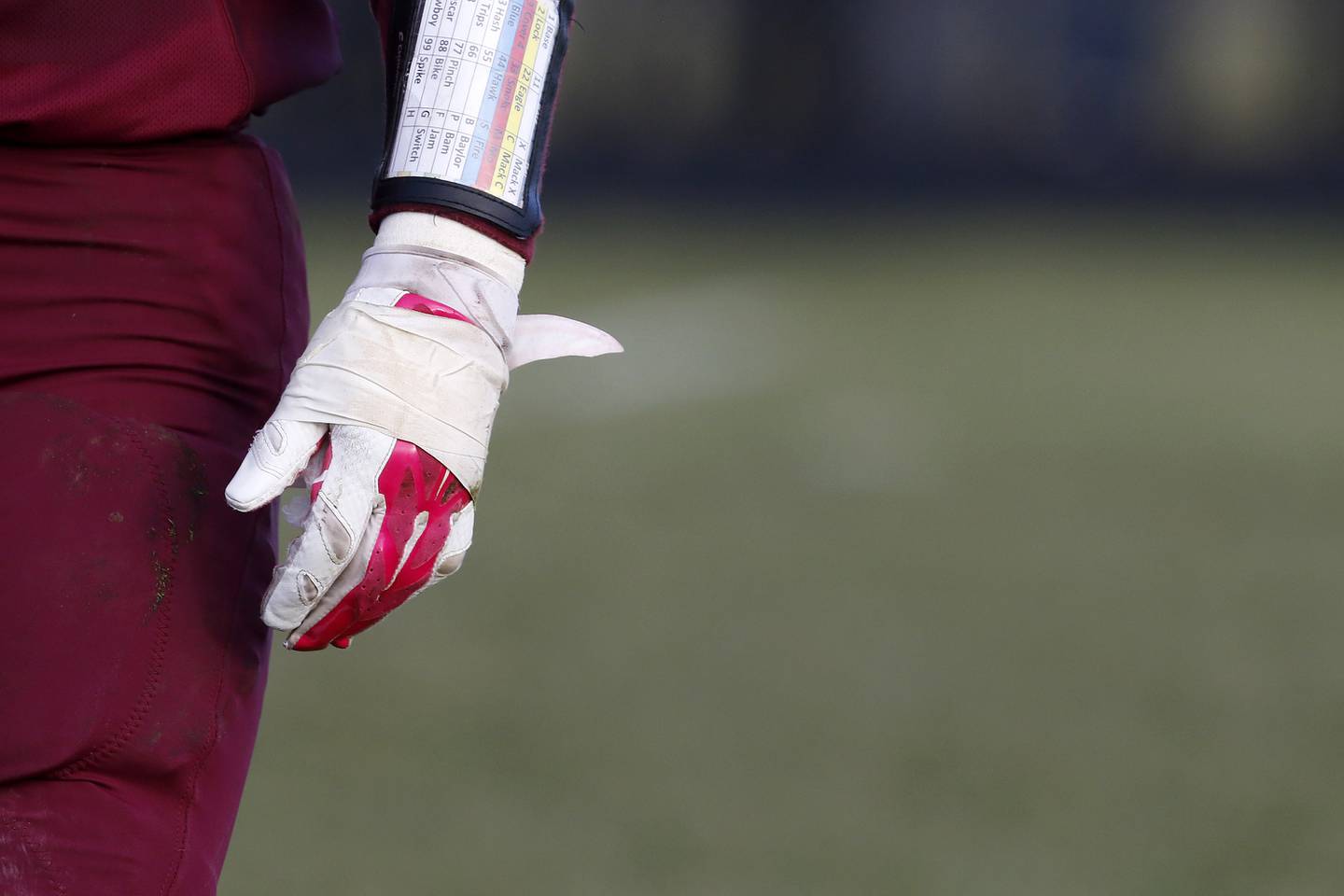 "I've had a pretty gnarly quad and knee injury (against Chicago Phillips in the quarterfinals)," Wood said. "Tackling was hard. You need to wrap these guys up with both arms. When you can't do that, it makes it very difficult. They're big, fast, athletic, what you need in a football team."
R-B, and particularly Wood, definitely had Joliet Catholic's respect. After the game, Hilltoppers running back Jordan Anderson, who will play at Illinois, came over to shake Wood's hand. Wood said, "Go win state."
Noll marvels at what Wood has brought to the program the last four years.
"He's been unbelievable," Noll said. "If you'd have seen his thigh this week, it's discolored. I told him last week after the game he's played at such a high level there was nothing more he could to to help us win. He's been unreal."
Wood and the other seniors will be missed. But R-B will plug new players into their spots and press on next year, again with high expectations.
"There's nothing in my life that can compare to what's happened in my last four years of football," offensive lineman Enzo Martinez said. "It's been so special this whole time, being with my teammates, experiencing all these wins, just having a good time playing football."
Noll smiled a lot more than many coaches would have after being stopped one game short of the state championship.
"I'm really proud of our kids," Noll said. "This group really achieved at a high level, above and beyond what people thought they could do."