Wilmington didn't make the playoffs in Jeff Reents' first two seasons as head coach of the Wildcats.
They qualified in Year 3 of his tenure, in 1996, and haven't missed the field since.
Nine assistants accompany Reents on the Wilmington staff: Barry Southall, Rob Murphy, Bobby Bolser, Chad Farrell, Drew Tyler, Mark Langusch, Mike Bushnell, Tom Fritz and Andy Peterson. Many of the group have been with Reents for most, if not all, of his run. Murphy, who was with the Wilmington program before Reents' arrival and has built a powerhouse wrestling program, will retire at the end of the school year.
Reents has won 250 games at Wilmington. His winning percentage of about 80% is the third-best in the state among active coaches who have coached at least 15 years, behind Rochester's Derek Leonard and Sacred Heart-Griffin's Ken Leonard.
Reents always is quick to point out that the accomplishments of his program are not just his and his alone.
"Our coaching staff does such a great job with game planning," Reents said after his team's 42-14 semifinal win over Tri-Valley. "We've got another big one coming up. But I'm really happy for our kids, our school and our community."
That community has provided boisterous support for Reents' Wildcats over the years, which included state championship game appearances in Champaign in 2003 (a 21-7 loss to Stillman Valley) and in 2014 (a last-second, 20-17 win over Williamsville). The fans certainly will turn out in droves for Wilmington's first appearance in a state finals in DeKalb.
"You can put the state finals wherever you want. If we're going to the state finals, we're good," Reents said. "It will be a new experience for us, and I'm happy for our program. A lot of people put in a lot of time and effort for this. I'm just happy for our community."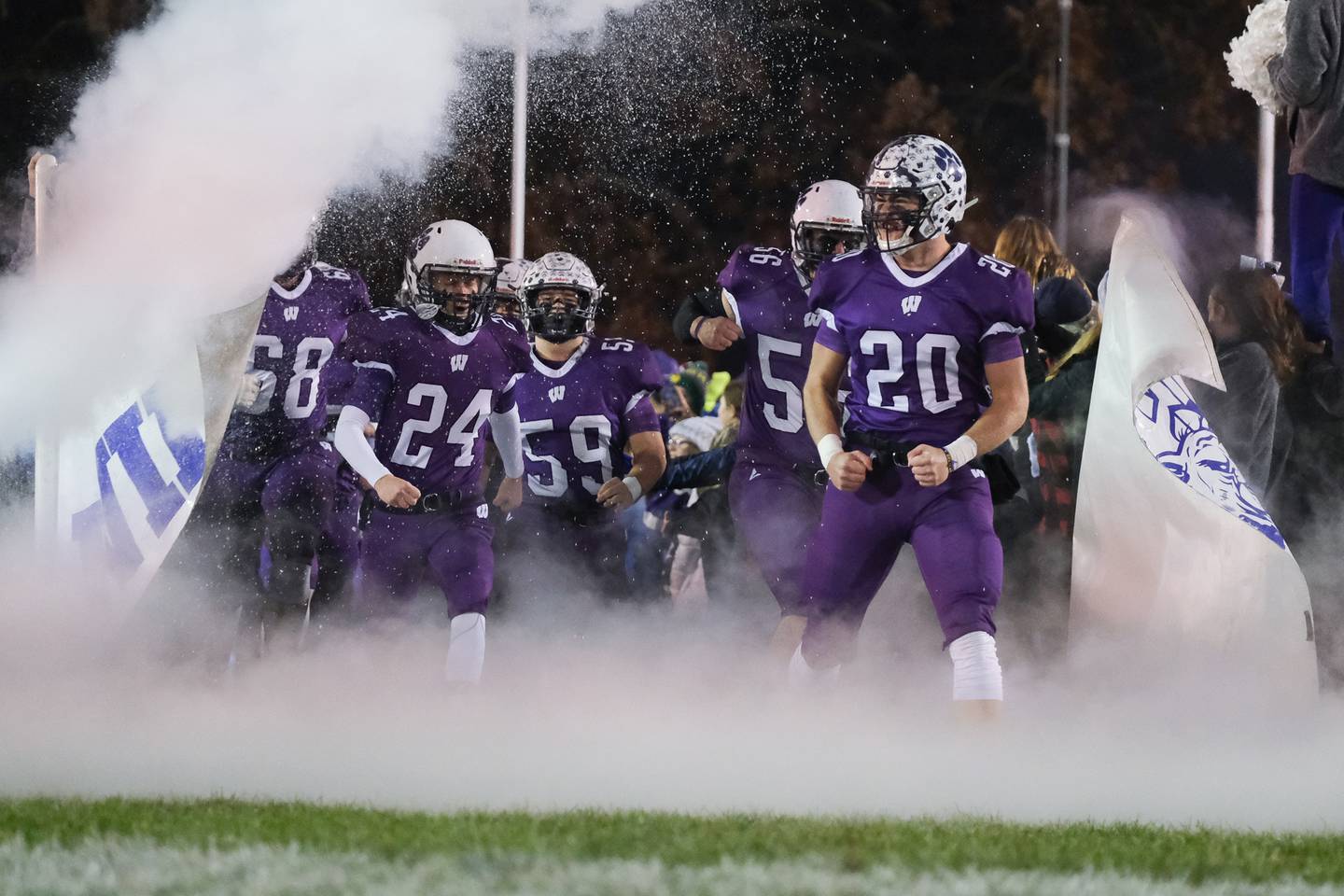 While Reents grappled with the emotion of qualifying for a state final for the third time in his coaching career, he was quick to recognize how fortunate he is to be granted the opportunity to make another run at the big prize.
"When you get later in your career, you want to take advantage of opportunities, and this is an opportunity to go to state with a tremendous group of kids," Reents said. "I don't think a lot of people would have said this team was going to be in the state finals, and here we are. It never gets old, and we have a lot of work to do, but it's setting in a little bit right now."
Fullback/linebacker Karsen Hansen believed his team had something special going all the way back to the first workout of the season.
"Actually, since the first practice, I thought this was a team that could go all the way," Hansen said. "And we're doing that. We definitely have confidence, but we all know that its not going to be easy. We have to put in the work still."