The Lena-Winslow Panthers are an answer to many Illinois high school football trivia questions.
One of them is: Which team won the first state football championship at Northern Illinois University's Huskie Stadium?
That's what the Panthers did when the state finals came to DeKalb for the first time in 2013. They beat Downs Tri-Valley to win their second Class 1A title, to go along with their first from 2010 in Champaign.
After two more titles on the Huskies' turf in 2017 and 2019, and Saturday's 28-12 semifinal win over the Colfax Ridgeview-Lexington co-op, the Panthers are looking for their fifth title, and fourth in DeKalb. They'll face Carrollton at 10 a.m. Friday.
"It wasn't pretty, and it wasn't our best game, but we had to battle, and we got it done," two-way senior lineman Maddex Sargent said after Saturday's win. "That's all that matters."
Not only are the Panthers looking to add another title to their collection, so is the Northwest Upstate Illini Conference that they represent.
The NUIC has dominated 1A in recent years, having won 11 state championships since 2003; the Panthers represent four of those wins, along with three from Forreston, two from Galena, and one each from Freeport Aquin and Dakota. The conference, which until 2019 played in two divisions, also has won three 2A titles in the same span.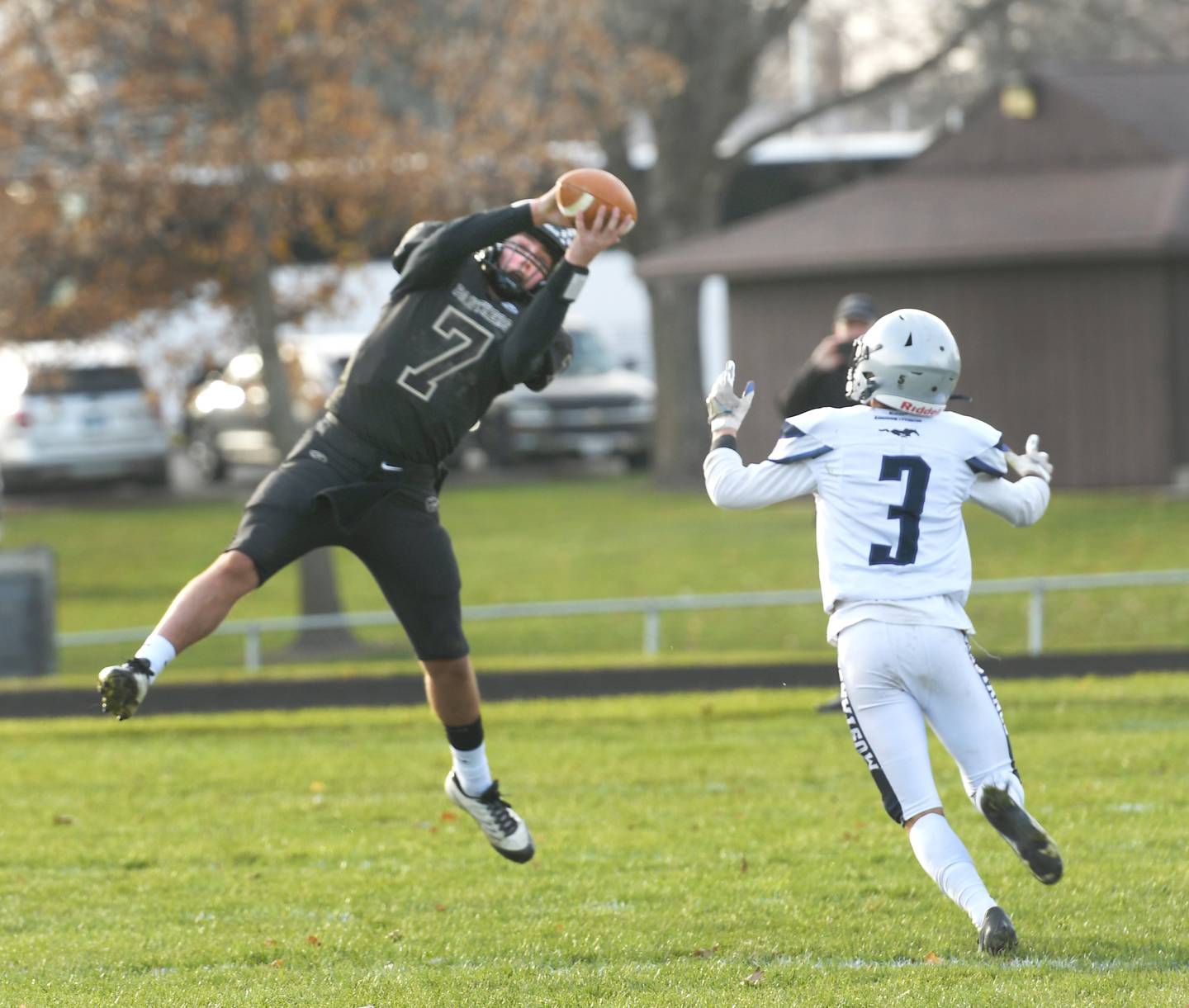 Adding championships is a point of pride for schools in the conference, and many fans from its schools often support one another in attendance at the state finals, looking to bring a title up north.
Even though senior two-way lineman Ross Stabenow didn't see much action during the Panthers' last go-around, the experience of being there was profound to him.
"It's a little overwhelming when you first get there," Stabenow said. "You're playing in a stadium instead of your small, little hometown, and playing in a D-I stadium. You can't compare that atmosphere to anything, there's two entire small towns for 1A. Two whole towns, and the entire conference with them there, the atmosphere is unbelievable."
Marey Roby, Luke Benson and Sargent return to Huskie Stadium as starters for the second time. In the Panthers' 2019 win over Central A&M, Roby rushed 10 times for 70 yards, returned a kickoff, and had three tackles; Benson was 3-for-5 passing for 100 yards, 66 coming in that game's first score on a pass to Kade Christman; and Sargent at left tackle helped pave the way for 410 yards of offense.
"It feels sweet, but we've got to continue to battle," Sargent said. "We'll work this week to put our best team on the field Friday morning."
Brady Eilders and Ethan Fye also saw playing time on the turf two years ago late in the game with two carries each, having mopped up the work that their starting counterparts achieved in the win. Because the end of the 1A game had fans from the 2A game start to trickle in, the crowd was larger in the end than during kickoff.
"It's a great field with a great atmosphere," Roby said. "As big as it is, it gets loud surprisingly. It's the state championship, and nothing gets better than that."
The Panthers, who made the semifinal round for the eighth time in 12 seasons, are coached by Ric Arand, who is 218-66 in 25 seasons at the helm. They have won 17 of their past 18 postseason games, the best run in the state since 2017.
One more championship would hook the Panthers up with Driscoll, Newman, Rochester and Stillman Valley with five or more state championships among the smallest half of the state's schools.