The East St. Louis football team doesn't mind a good road trip.
In fact, the Flyers have turned it into a bit of an art form.
East St. Louis traveled to California and Mississippi this season to play national powerhouse programs in an effort to prepare itself for whatever the Illinois playoffs might throw its way.
Those games led to the Flyers taking two losses and gave them a lower seed than the roster's considerable talent warranted. As such, East St. Louis was pushed into a number of postseason games on the road, including the quarterfinal and semifinal rounds.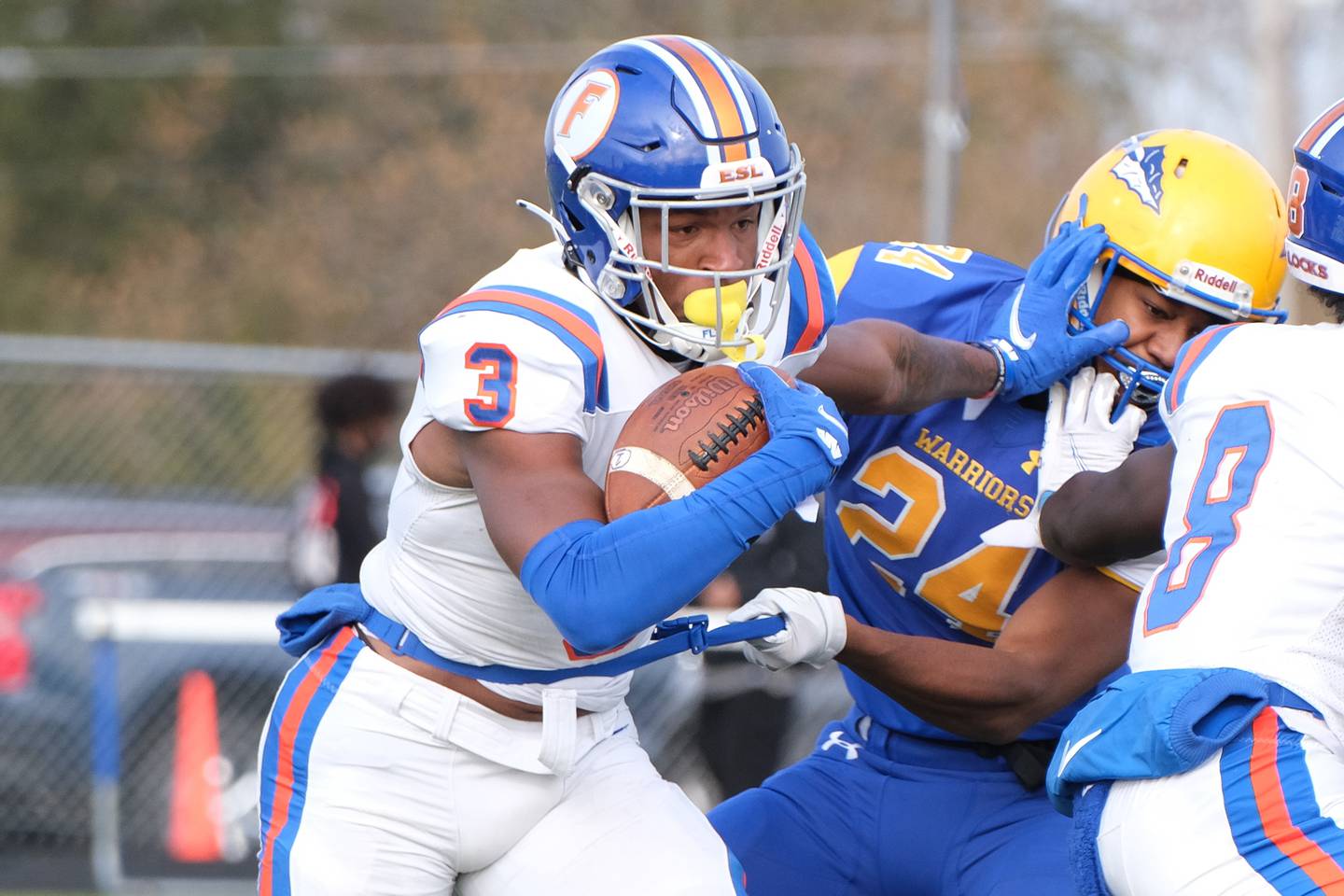 No matter. Three consecutive trips north doesn't seem to bother East St. Louis at all. In fact, that's what the Flyers been building to all along.
"Don't be opposition, be in position to make a great play. That's what we focused on. We work hard," junior running back Marquise Palmer said. "We're family. It's a family plan."
In their semifinal round victory over Crete-Monee, the Flyers were not playing up to their capabilities early in the contest, trailing 7-6 at one point, and racking up penalty yardage in bunches, which negated a number of electric plays.
But these things don't seem to rattle the Flyers much. As if flipping a switch, East St. Louis rattled off three second-quarter touchdowns, including an jaw-dropping punt return touchdown from Missouri-bound standout Luther Burden, eventually turning a close game into a running-clock affair.
That family plan gets East St. Louis right back to where it captured a state championship in 2019 in a Class 6A title matchup with Prairie Ridge. The Flyers will face another Fox Valley Conference squad in Cary-Grove in the 2021 installment of the postseason.
But the opponent doesn't matter to the Flyers. There's not an opponent in Illinois, or any other state, that they'd shy away from.
It's about reaching the final destination: Northern Illinois University on Thanksgiving weekend.
The place that they've had mapped out for themselves all along.