In addition to being a director of young men on a football field, Ryan Pearson is proving to be pretty adept barber.
One day after a practice, the Tiger coach brought the hair clippers out to cut any player's hair that wanted theirs cut. He's all about creating team bonding and unity the way his team did in his playing days.
"I can't take credit for all of them, but yes I was the man with the clippers for quite a few of them," he said with a laugh. "It's a playoff tradition that we have. I'm just big on promoting team unity. It's just a small simple thing that we do that brings our kids together.
"The nice thing is, the kids are young and their hair's going to grown back. It's mine, that I'm worried about."
Tiger quarterback Teegan Davis, who fashions a mullet, said he loves the haircuts, "especially to have the whole team come together to get haircuts, we all look very good."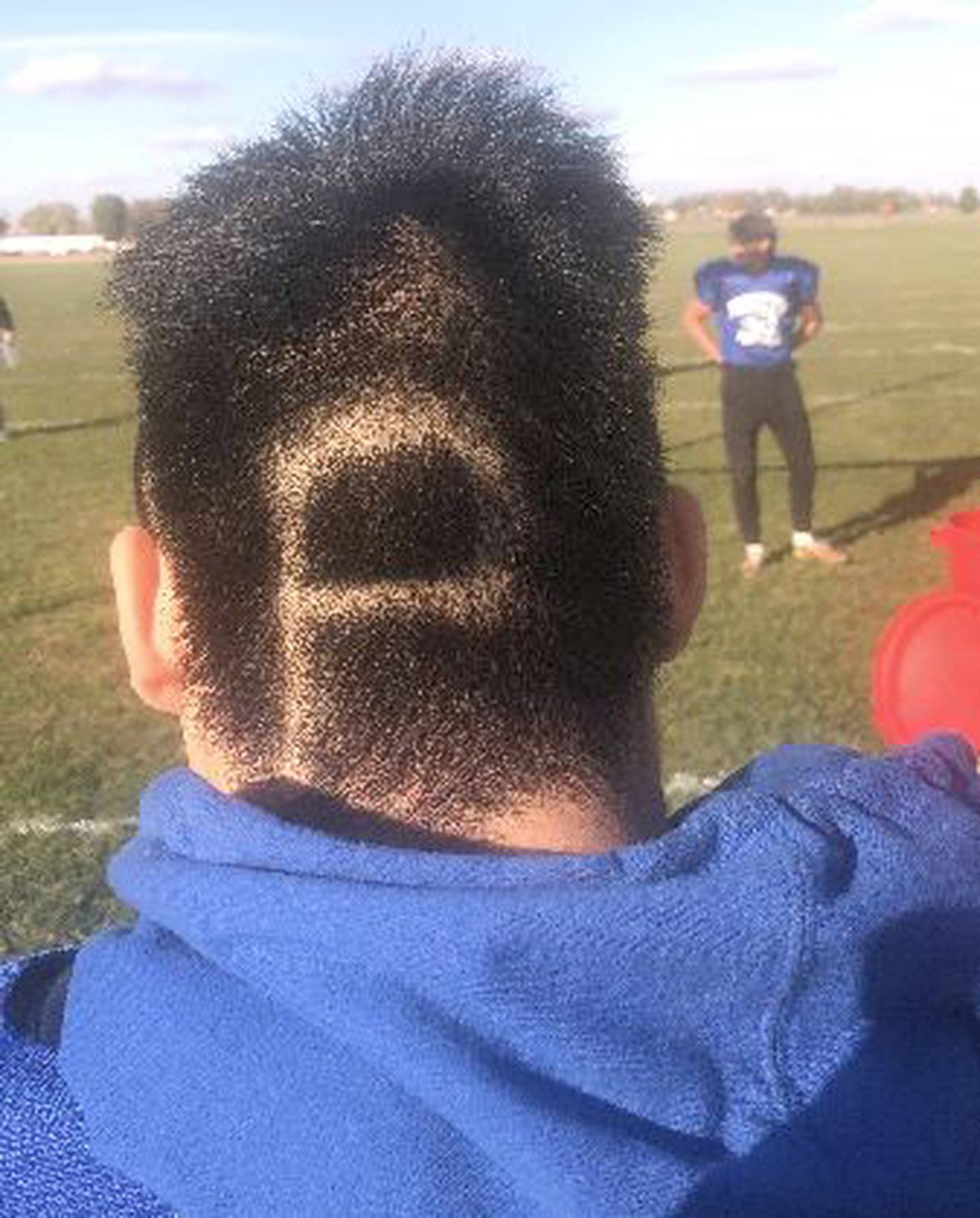 Most of the team, but not all, have gone under the clippers. If they all do, the coach will let the team turn the clippers on him.
"The rule has always been, if everybody does it, then I allow them to cut my hair," he said. "But I'm big on, if we're going to do it, everyone's going to do it. If those four go on the Mohawk trail like everyone else, I know those guys won't let me forget what I said and get the clippers out on me."
Pearson said it's a tradition he had playing in the playoffs for Stark County.
"We all had different designs, color, facial hair. Just something that's unique," he said.
The Tigers are hopeful that Saturday's game with Fairbury Prairie Central won't be a close shave and will be more more like last week's 47-14 opener over North Boone.
Painting a picture: Tom Pearson painted the end zone's for his son's playoff opener at Bryant Field. This week, he returned to spruce up the end zones and got the green light from the coach to do a little extra, adding a blue Tiger paw outlined in white at midfield accompanied by a "T-I-G-E-R-S" in front.
"I'm a man of my word, (I told him) 'if you want to do something extra, I think they kids earned it last week.' He's kind of been chomping on the bit to get back out there," Ryan Pearson said with a laugh.
Bag of tricks: Pearson keeps a bag of trick plays he has just for the right time and one of them ran picture perfect in last week's playoff opener. The Tigers successfully ran a flea-flicker in the fourth quarter when quarterback Teegan Davis flipped the ball to receiver Matt Lucas, who pitched it to receiver Bennet Sierens, who then passed to a wide open Danny Cihocki for a 13-yard touchdown play to put the Tigers ahead 41-7 with 8:47 left to play.
The Tiger coach said they work on those plays every week.
"We try to bring one of them out in certain down and distance situations and I just felt that was the right time to make that call," he said. "I thought they were going to be in man coverage. Fortunately, our kids executed it well and it was a big touchdown for us.
"We've always got something up our sleeve. It's a matter if we bust them out or not, that's the question. the kids always want to run them, but I have to try to pick the right moment in time."
A second-round playoff game a Bruin: St. Bede, which travels to Colfax Ridgeview-Lexington Saturday, has not won a second-round playoff game since defeating Mooseheart 34-0 in 2011. The Bruins went on to lose to Freeport Aquin in quarterfinal play the next week, 21-0.
That was the only other year St. Bede has appeared in Class 1A, having made nine appearances in 2A and six in 3A.
In their last second-round game, the Bruins lost to Three Rivers rival Newman, 49-20, in 2016.
St. Bede's only other victory in second-round play was in 2001, defeating Melrose Park Walther Lutheran, 21-20, in 2A. The Bruins reached the semifinals, falling to Mowequa Central A & M, 31-6, which finished second.
Story with happy ending: Luke Story has given St. Bede a big boost when he wasn't expected to return from a spring football injury. He has rushed for 251 yards and five touchdowns in just three weeks.
Story had a big game in last week's 30-19 playoff opener over Chicago Hope Academy, gaining 84 yards on 16 carries, including a 17-yard touchdown to put the Bruins up 30-13 late in the game.
Getting healthy: PHS junior running back C.J. Hickey made his return to the field for the first time since a Week 1 injury, rushing three times for 12 yards. He had an impressive varsity debut in the season opener, rushing for 102 yards on 12 carries (8.5 ypc).
"It's nice to get him back in the mix a little bit," Pearson said. "Knock on wood, we're healthier now than what we probably were at the beginning of the year."
Tracking the TRAC: Of the eight Three Rivers Conference teams to make the playoffs, five remain in the hunt. They include No. 5 Erie-Prophetstown (8-2), which plays at No. 13 Kankakee Bishop McNamara (6-4), and No. 9 Newman (7-3), which hosts No. 1 Wilmington (10-0), in 2A, and No. 3 Kewanee (9-1), which hosts No. 6 Chicago Phillips (8-2), in 4A. All games are on Saturday.
E-P's matchup with McNamara (enrollment of 344) is most unique in that the Fightin' Irish have won five state championships with four runner-up finishes in 37 playoff appearances, primarily at the 4A or 5A level. McNamara has an overall playoff record of 65-30 compared to 2-4 for E-P. The Panthers hadn't won a playoff game since 2013 while the Irish have won 11, including a first- and a second-place finishes.