KEWANEE – Brady Clark's 41-yard field goal on the last play of the game capped off Kewanee's rally from down two touchdowns, as the Boilermakers beat Plano 17-14 in the first round of the Class 4A playoffs.
Kewanee (9-1), which trailed 14-0 at the half, tied it 14-14 with 4:08 left in the game on Keyontiss Patterson's 1-yard touchdown run.
Of Plano's four losses this season, the Reapers were either winning or tied in the second half of all four of them.
"We need to learn how to finish," Plano coach Rick Ponx said. "You learn that in the weight room in the offseason. Every one of those games was a one-score game. We have to get over that hump and it comes in the offseason."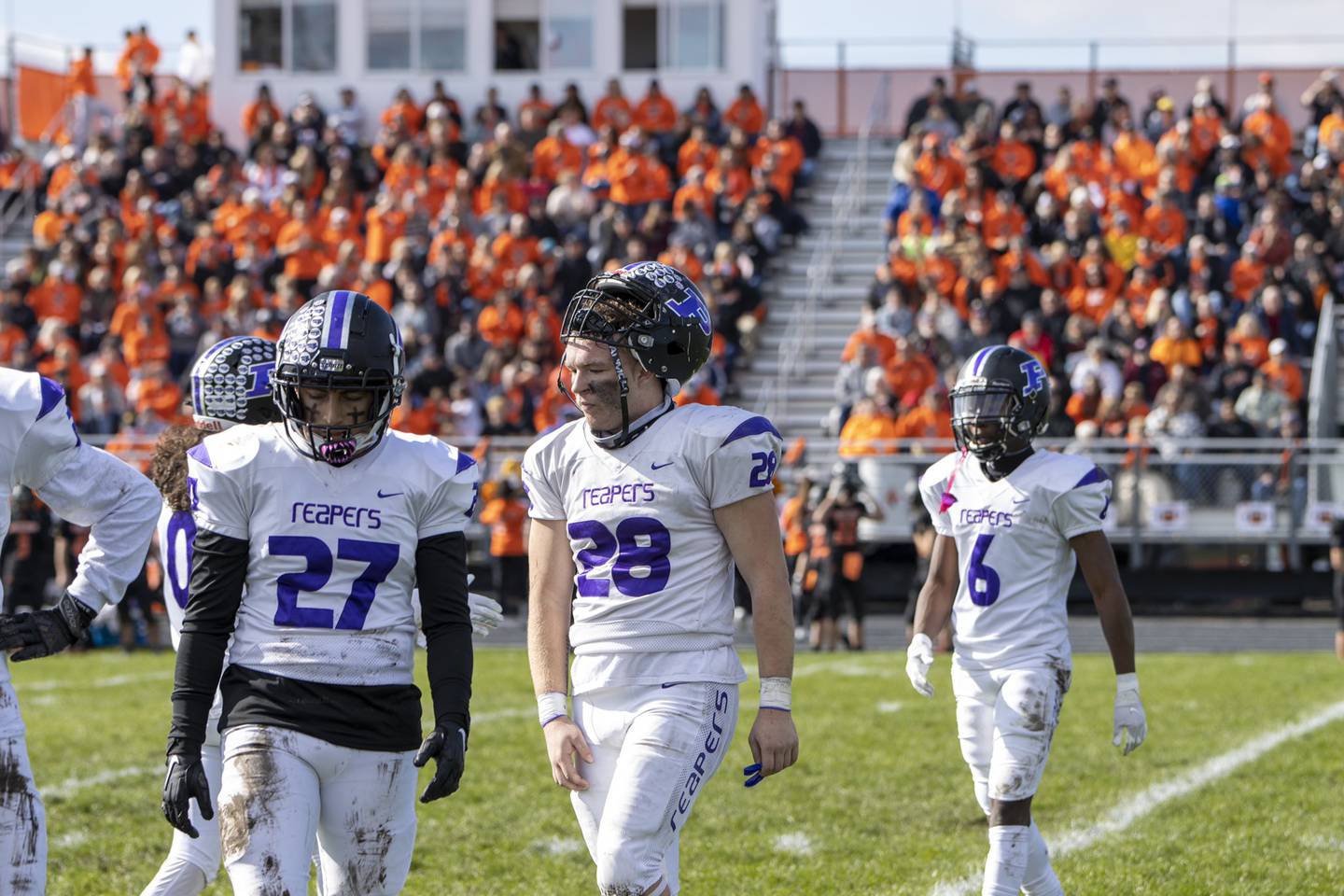 Ray Jones Jr. ran for 159 yards on 30 carries with a 1-yard touchdown for Plano (6-4), in its first playoff game since 2018.
Jones' TD run gave Plano a 7-0 lead with 3:32 left in the first quarter, and the advantage increased to 14-0 with Waleed Johnson's 2-yard TD run with 4:46 left in the second quarter.
Kewanee closed to within 14-7 with 6:52 left in the third quarter on quarterback Will Bruno's 1-yard TD run.
"They made a couple nice adjustments with their safeties and secondary which brought an extra tackler and not being able to make a clean cut, that closed us down a little bit," Ponx said. "Certainly losing [quarterback] Sammy [Sifuentes], when he went down in the middle of the fourth quarter that hurt us at the point where we wanted to throw the ball. But they made some nice adjustments."
Bruno was 11-for-17 for 113 yards but was intercepted three times, by Plano's Johnson, Sean Earwood and Josh Padilla.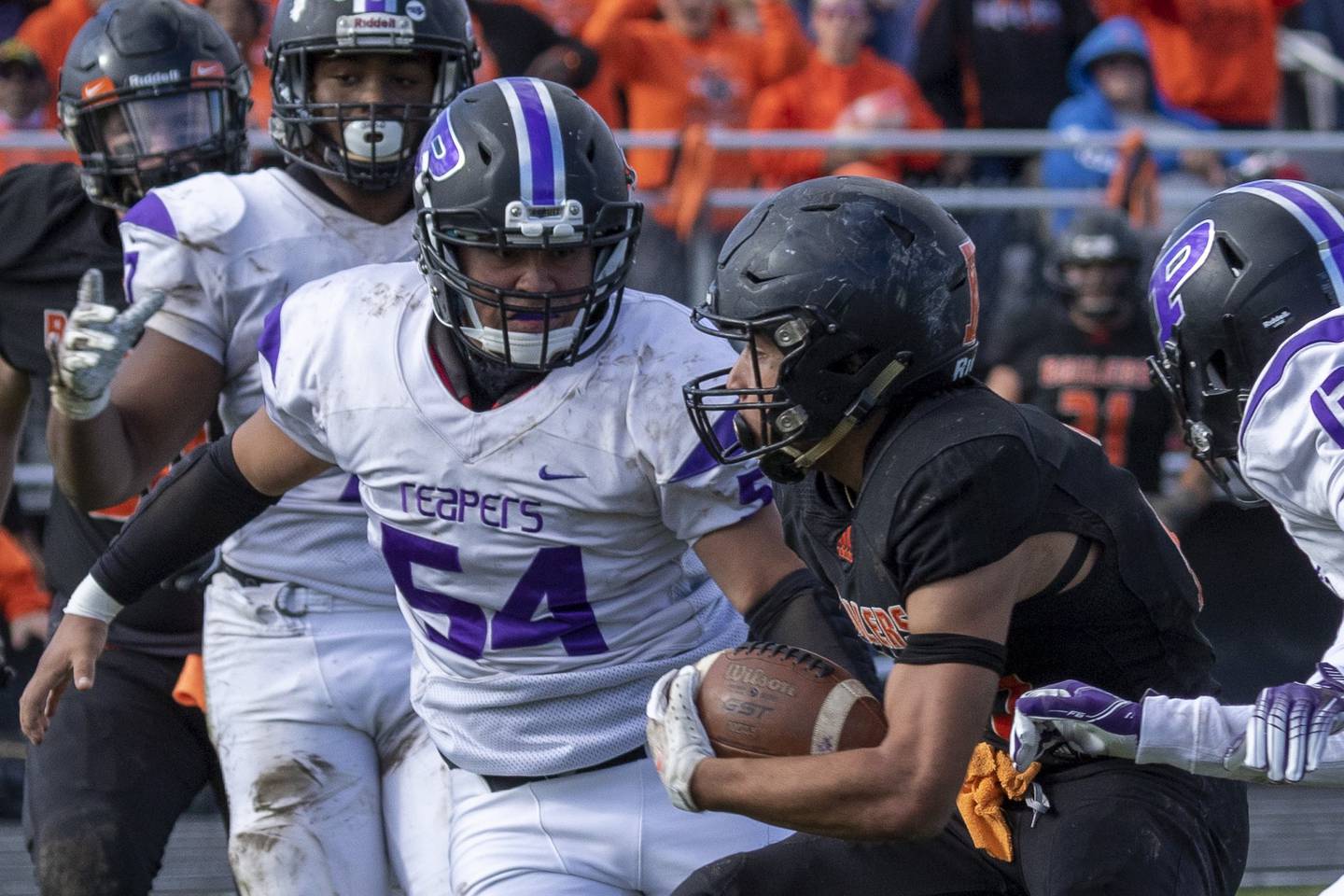 Plano outgained the Boilermakers 293-214, with Johnson running for 66 yards on six carries. Defensively, Nemo Denton had seven tackles and Carnell Walls seven for Plano.
Even in defeat, Ponx and the Reapers had much to build on, with more wins this season than in the last two combined.
"I take my hat off to the seniors to the sticktoitiveness that they have showed; this is a microcosm of life – you're not going to win everything that's part of learning," Ponx said. "These seniors have taken the program to another level. There are a lot of guys who quit and left, who didn't like the discipline we put in. The guys that stuck it out were rewarded."
Guys like Bryan Del Abra and Carson Gill, who Ponx said didn't miss a weightlifting session or practice session in three seasons.
"Kids like that, they decided that we were just not going to lose anymore," Ponx said. "To their credit, they took us to the playoffs."
Kewanee advances to play Phillips, a winner over Dixon.