GLEN ELLYN – Jason Thomas peeled himself off the muddy grass, a healthy chunk of the Duchon Field sod wedged in his face mask.
And he loved it.
"We knew Duchon was going to be muddy, pretty nasty. We love the mud," said Thomas, Glenbard West's senior running back. "As soon as we found out we were playing at Duchon our eyes lit up. We're pretty sure we're the only team that likes to play here. I love the field no matter how bad it gets."
The Hilltoppers indeed looked right at home.
Thomas set up two first-half touchdowns with long kickoff returns, and ran for three touchdowns. Glenbard West blew open a close game in the second half by scoring off Oswego turnovers on three consecutive possessions, and went on to a 38-10 win in a Class 8A first-round game.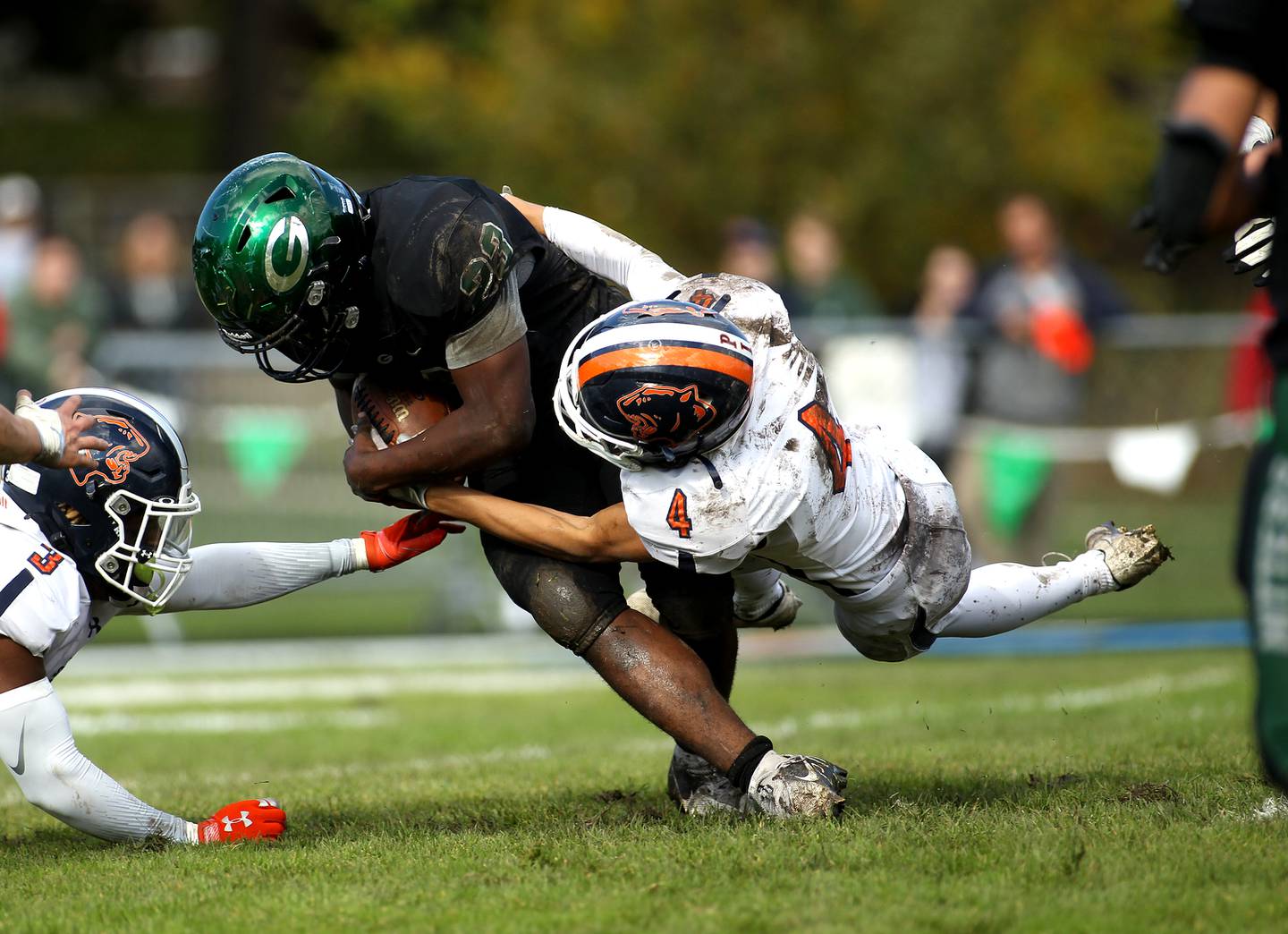 Glenbard West (8-2) advanced to play at Lockport, a 35-10 winner over Lyons, and defended its famed home field after two recent hiccups. The Hilltoppers dropped their previous two games at Duchon to York and Hinsdale Central, costing them the West Suburban Silver title. But persistent rain leading up to Saturday did not prevent redemption, with a tarp kept on the field throughout the week to keep it relatively playable.
"This is our first Mud Bowl at Duchon Field for us seniors and the juniors, and we really took this one to heart because the last two games here we fell short," said Glenbard West senior linebacker Pat Shadid, like every other player his uniform caked in mud. "We came out here trying to take Duchon back and take back our home."
That field, though – coupled with Glenbard West's fierce defense – did a number on keeping speedy Oswego running back Mark Melton in check.
The Panthers' 1,000-yard rusher managed just 29 yards on 14 carries, and consistently struggled to get footing and break to the outside.
"He was really quick and fast and we knew that their best play against us was the outside run," Shadid said. "With the field and with our defense, we built a wall and kept him running laterally."
Despite that, Oswego (6-4) stayed within 14-10 deep into the third quarter, junior quarterback Cruz Ibarra completing 12 of 18 passes for 118 yards in the first half.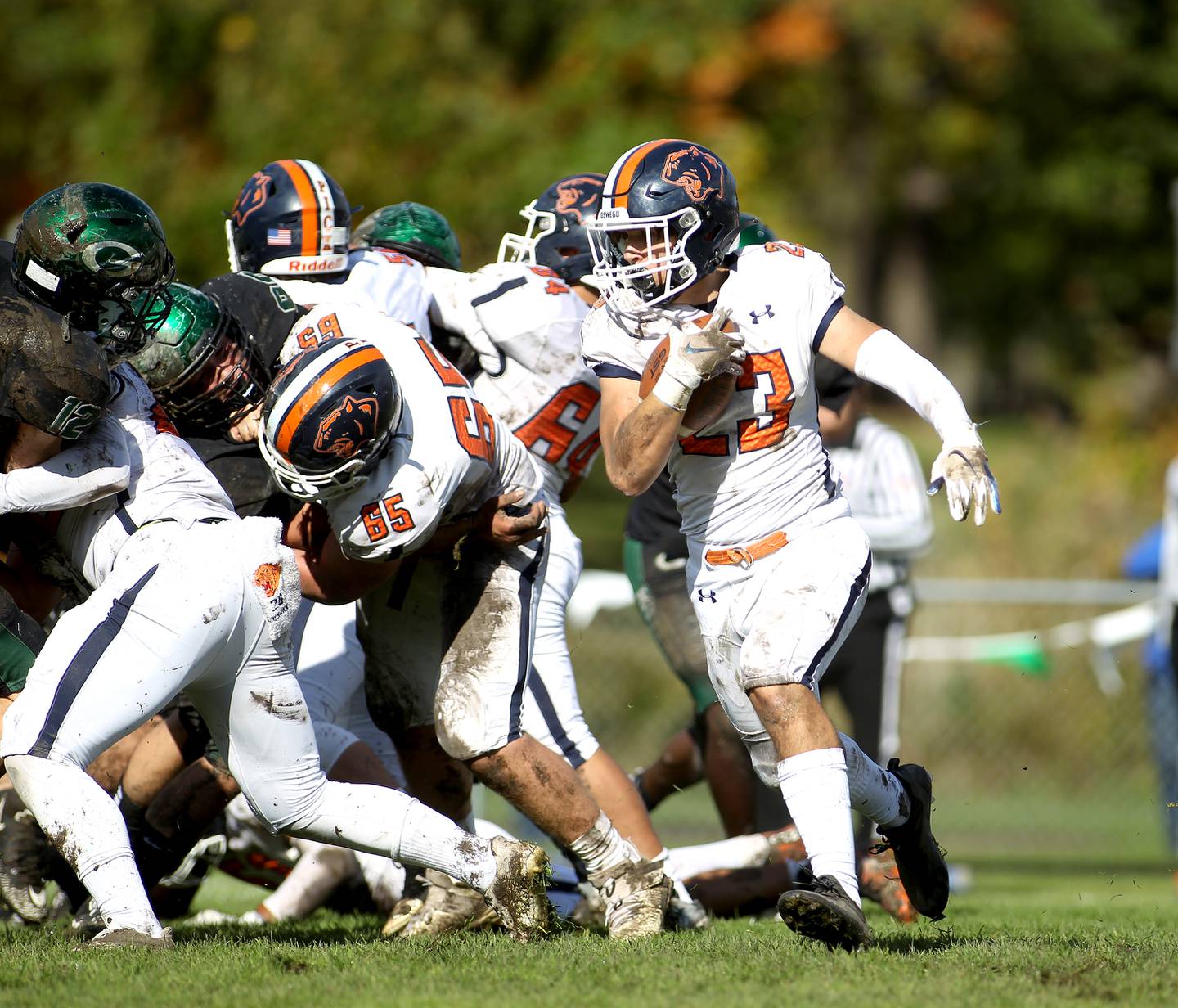 But Egan Foley's interception of Ibarra turned into a 5-yard Thomas TD run and 21-10 lead with 1:49 left in the third quarter, Oswego fumbled the ensuing kickoff that led to an Enzo Diomede field goal and Jason Tomaro picked off Ibarra to set up Thomas' 24-yard TD run and 31-10 lead with 8:51 left.
"The wheels fell off really quick," Oswego coach Brian Cooney said. "You can't do that at any level, you have to control the ball. I'm proud of my kids, they lost to a good team."
Glenbard West was coming off a 6-0 loss to Hinsdale Central, and it didn't help matters offensively when 1,000-yard rusher Joey Pope went out in the first quarter with an apparent hand injury and didn't return.
But the Hilltoppers twice benefited from short fields in the first half by virtue of long Thomas kick returns off short kicks. They turned them into a Pope 1-yard TD on the first series and Thomas 14-yard TD run and 14-7 lead with 10:20 left in the second quarter.
"Especially on this field, a possession team like that, you give them short fields like that they're going to take advantage," Cooney said. "Between the kickoffs and a series of turnovers we didn't do ourselves any favors."
Glenbard West coach Chad Hetlet, saluting his team's effort in all three phases, agreed the consistent short fields were huge.
"Obviously I think the turnovers were really really big, and taking control of the field possession battle," Hetlet said. "Our offense did a huge job of keeping the chains moving and our defense had some huge turnovers."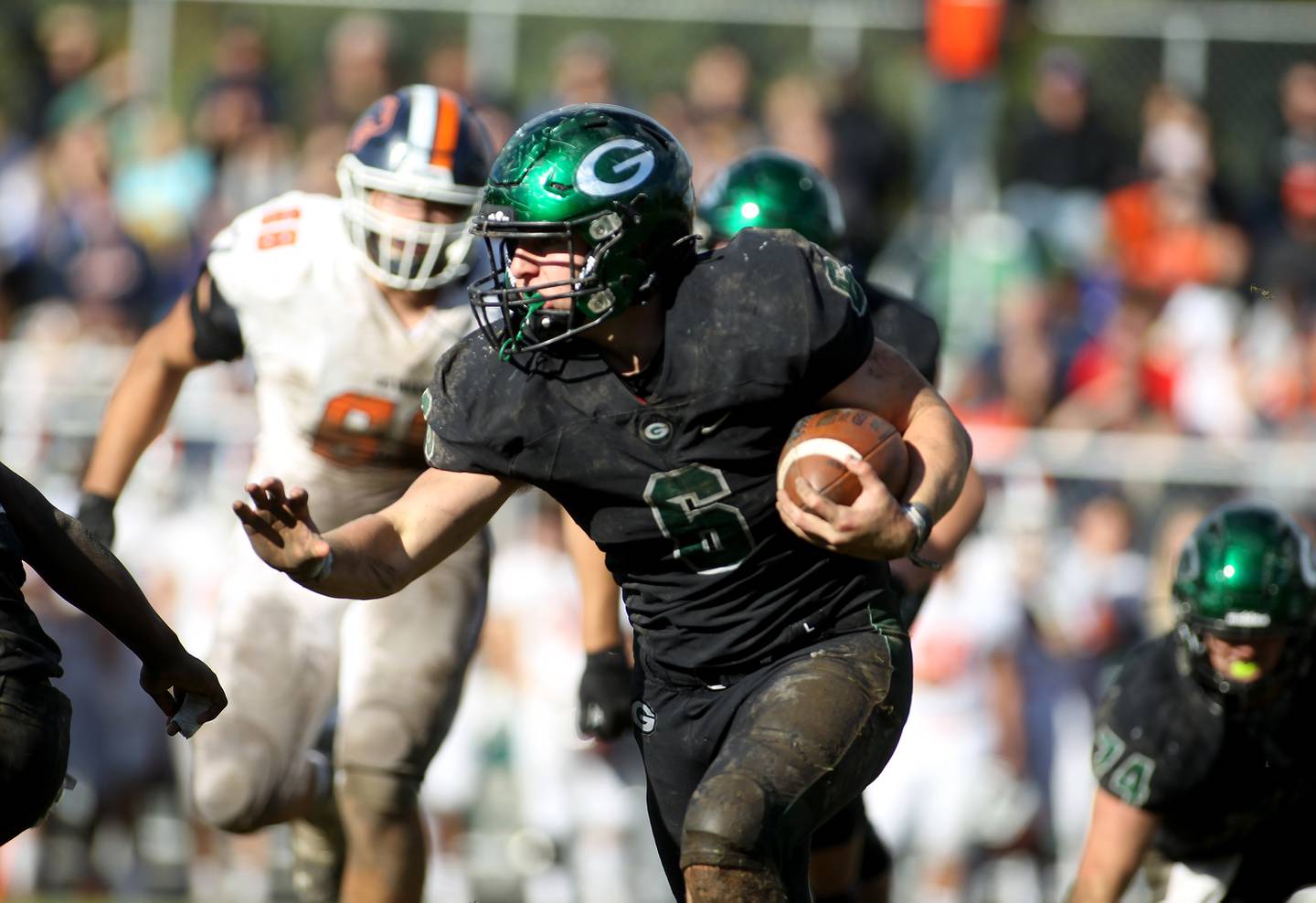 Ibarra had a 1-yard TD run on fourth and goal, and Austin King's 28-yard field with 3:17 left in the second quarter made it 14-10 at half.
Thomas ran for 77 yards on 14 carries in a backfield by committee with Pope sidelined, and Jack Oberhofer – normally, Glenbard West's middle linebacker – capped off the scoring with a 42-yard TD run.
"The last few weeks we really haven't played our best, shown our best, with a lot of mistakes. Coach emphasized this week in practice no dumb penalties," Thomas said. "We grinded it out. We knew no matter where we started we had to grind it out."