ERIE – Erie-Prophetstown won its first postseason game in eight seasons on Saturday afternoon, opening the Class 2A playoffs with a 56-20 rout of Clifton Central.
It was a showcase performance by E-P senior quarterback Kolby Franks, who ran for four touchdowns and passed for two more.
On defense, E-P was relentless at the line, winning battles that kept the pressure on Clifton Central passer Luke Shoven.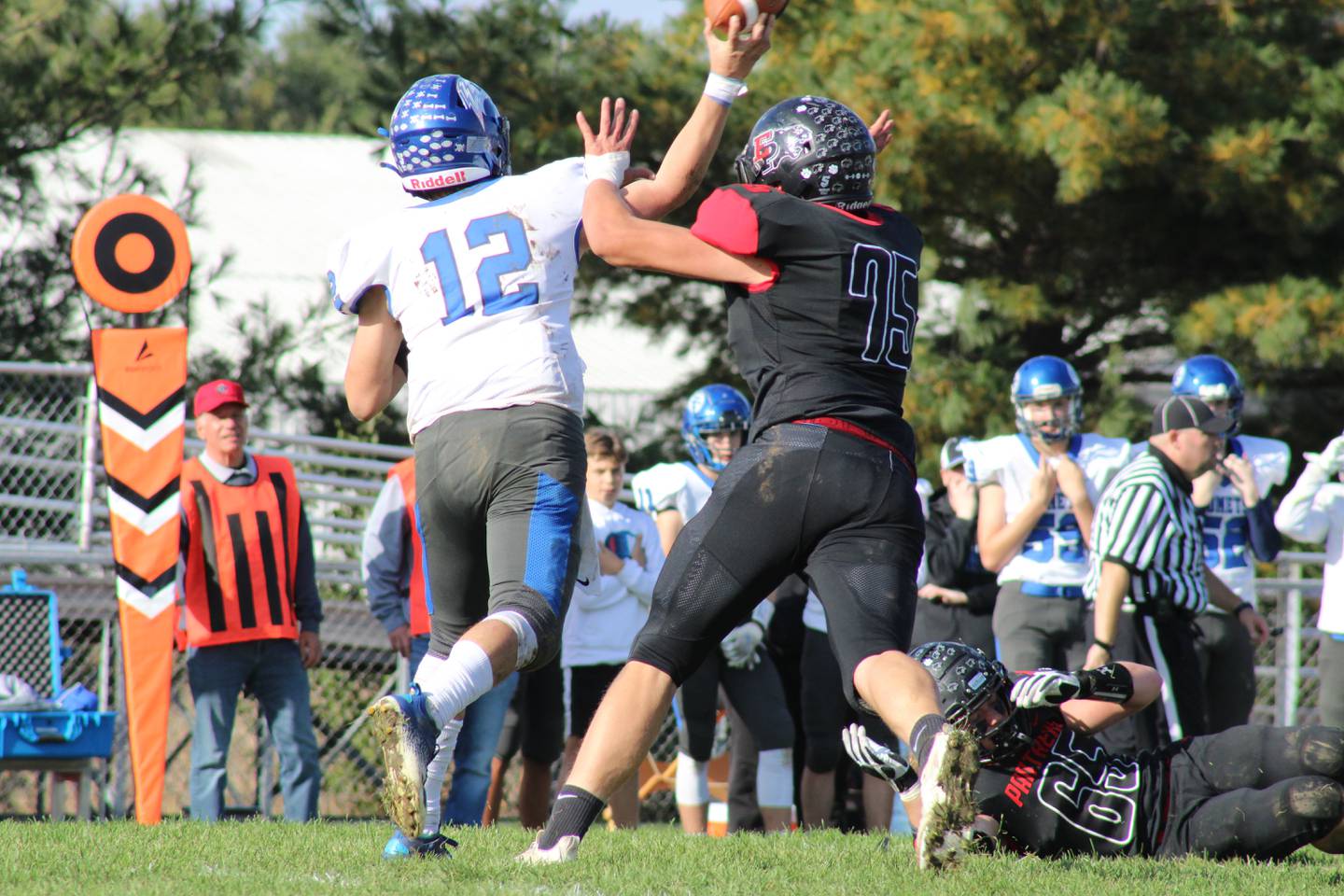 Now the team that started 0-2 and has won eight straight is undeterred by the prospect that its next opponent is a perennial contender: five-time state champ Kankakee Bishop McNamara advanced with a 42-14 victory over Knoxville.
"It just took the guys believing in themselves," E-P coach Jesse Abbott said. "Took the guys trusting each other. And one thing turned into two, and two turned into three. And that momentum began to build. And there's something to be said about momentum and confidence. And I think our guys have it."
For Franks, who finished with 196 yards rushing on 23 attempts, it's a mindset.
"We just come in thinking we're the underdogs. We just play hard every down," he said.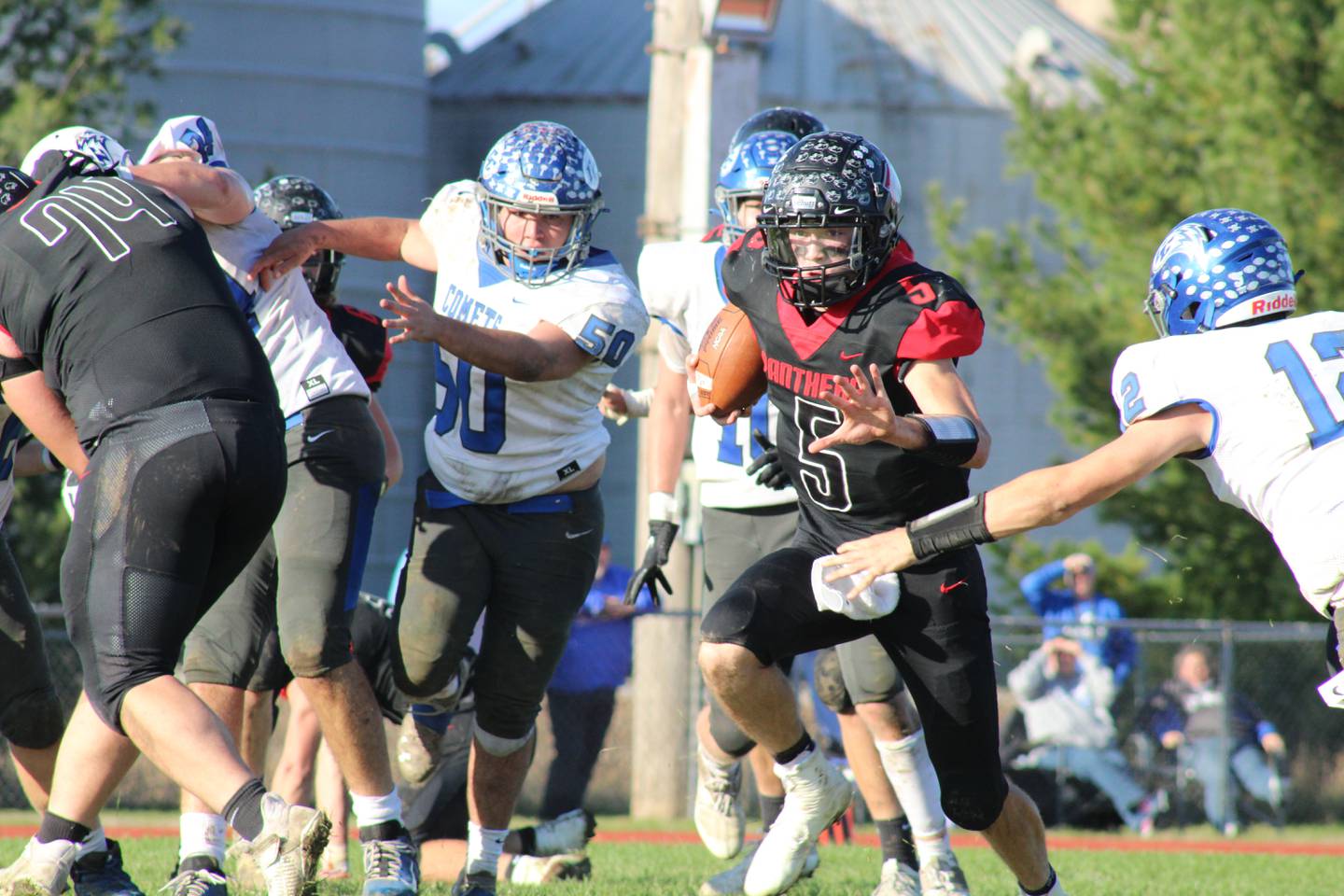 Franks had only one miscue, a fumble. But it's his leadership the team thrives on, Abbott said.
"The guys feed off him," Abbott said. "When he goes, they go. When he gets excited, they play with energy."
The defense made its presence felt early. Shoven was sacked by Nick Ballard on a fourth-down play – the second straight Clifton Central series that resulted in a loss on downs.
Franks opened the Erie-Prophetstown scoring with touchdown runs of 35 and 11 yards, following his linemen to the left side.
Franks didn't pass often – only six attempts in all – but he completed each one, including TD throws to Conner Sibley and Mason Misfeldt.
It was the 37-yarder to Misfeldt that put E-P up 21-0 at 3:49 of the second quarter. The play started first-and-10 from the 37-yard line. Misfeldt took the pass at about the 15, but the ball popped loose after he was hit.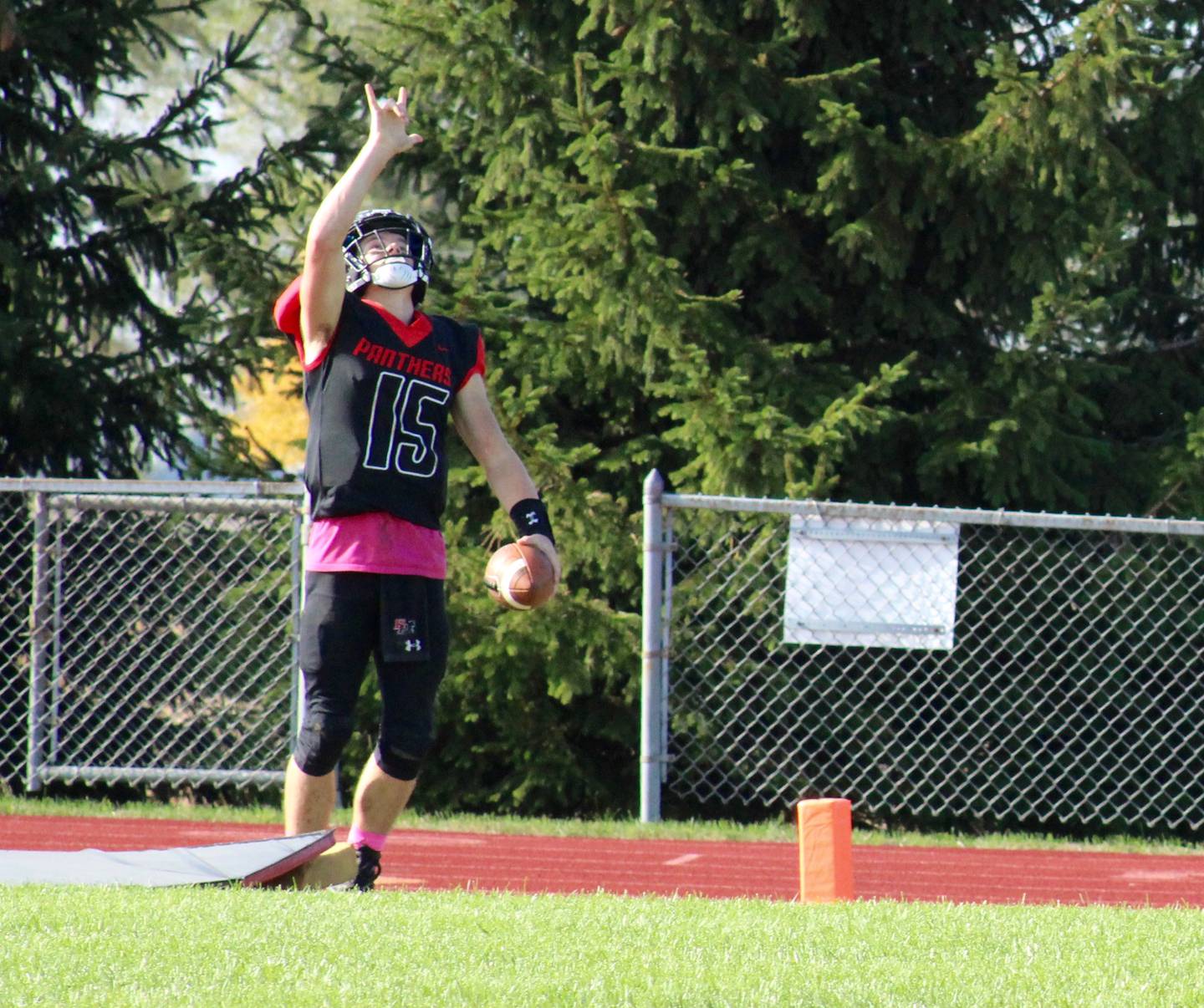 "Their safety comes downhill and hits the ball perfectly with his facemask and he falls backward," said Misfeldt. "So I look at the ball, and I'm like, 'I've got to scoop that up and score.'"
Which he did, recovering the loose ball and sweeping right with five Clifton Central defenders hot on his heels. But they couldn't run him down.
"It was crazy," he said.
Clifton Central (6-4) responded, as Shoven found Tristan Schmidt, first on a 12-yard scoring pass with 44.2 seconds left in the first half.
Then to open the second half, Shoven connected with Schmidt again, this one from 2 yards out. It was Shoven to Schmidt on the two-point conversion, making it 21-14.
E-P answered on Franks' 8-yard scoring pass to Sibley.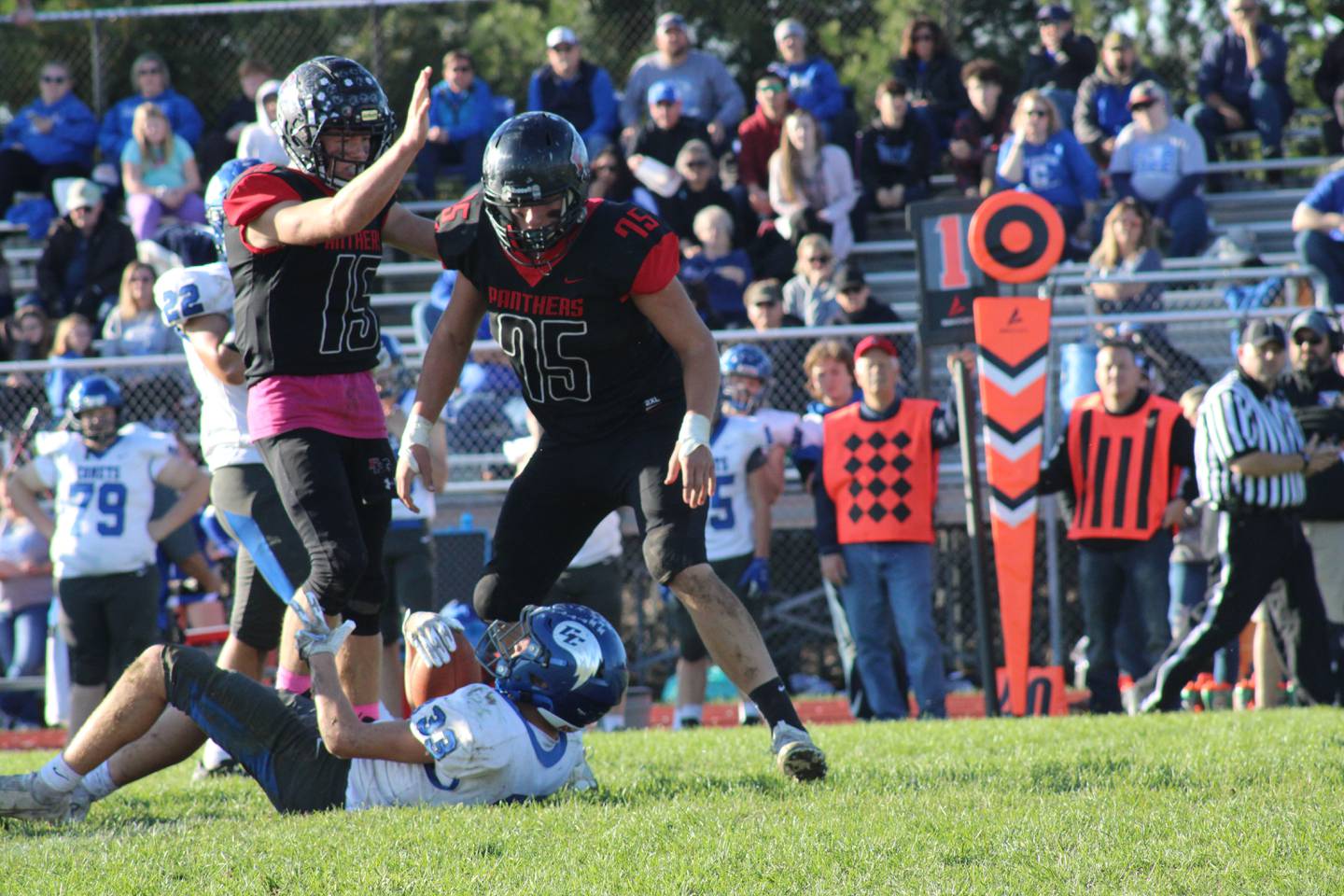 Shoven and Schmidt worked their magic one more time. From Clifton Central territory, Shoven lofted a pass deep downfield and Schmidt hauled it in on the run before carrying it in all the way, a 66-yarder that made it 28-20.
Franks answered, managing a 10-play scoring drive in which he had six carries, including a touchdown from the 3.
From that point, E-P's defenders established control of the line and their ability to pursue the quarterback. Ballard again got past blockers, bringing down running back Jayce Meier for a 5-yard loss.
Shoven had been picked off once already, by Braxton Froeliger in the first half. But he got picked off again, this time by Corey Barnes Jr., early in the fourth quarter.
That led to Sibley scoring on a 17-yard run and Franks rushing in from the 22.
Clifton Central tried to make the most of its final possession. Starting from its own 30, the Comets moved up the field, collecting four first downs and advancing to the 2. But Shoven threw his third interception, as Jase Grunder grabbed the ball and the 1 and raced down the right sidelines for a 99-yard touchdown return. Trevor Cobo added a two-point conversion.
Shoven finished 15-for-30 for 189 yards passing. He also led Clifton Central with 44 yards rushing.
E-P will need its defense to bring another such performance. In addition to Ballard, a 6-foot-5 senior, the defensive front includes 5-9 senior Jacob Otten, 6-3 junior Clay Hockaday, and 6-4 senior Elijah Friedrichsen.
"We got some big kids and we play super aggressive with them," Abbott said. "And they know they can dominate a line of scrimmage if they want to. They are so crucial defensively to our foundation. … Our guys know if our D-line comes to play we're going to have a shot at every game."
E-P's last postseason win came in 2013, a 50-28 victory over Varna River Valley.