Although it was other players churning up the yards down the stretch as Seneca won four of its final six games, one would be remiss to not mention the improvement and, at times, dominance up and down the Fighting Irish offensive line from the likes of center Brady Barla, guards Matt Dillon, Chris Peura and Kyle Hamby, left tackle Aiden Wood and right tackle Patrick Griffin.
"Coming into [Friday's game at Dwight], Brady was our pancake leader, just awesome effort," Seneca coach Terry Maxwell said of his line after the Irish's 370-yard, season-ending rushing performance in a 42-6 win at Dwight. "Our guards are two sophomores and a senior, and they've really come a long way – Matt with his physicality, Chris being one of the strongest kids on the team already as a sophomore. Aiden at left tackle is a junior, really strong and can move well for a big guy. And Pat Griffin, I can't say enough about him. He's come such a far way. As a junior he hardly got any snaps last year, and now I wouldn't hesitate to say he's one of our best linemen we've had in a while.
"And our tight ends are pretty much wide tackles in our [power-T offensive] system. B.J. Hooker and Carter Ellis out there have done a great job. Carter is a converted quarterback, and B.J. is a converted guard, and they've done a heck of a job this year.
"Those guys up front, they're very good at what they do and very precise with our offense."
Even better: All but Hamby, Griffin and the two tight ends, the four seniors of the aforementioned group, can return next season.
– J.T. Pedelty
Streator's Benning, Ottawa's Miller record setters
The big-armed quarterbacks of the area's two largest high schools, Ottawa and Streator, had quite the seasons despite their teams' combined 5-13 record.
In fact, both put their names into their respective school record books.
In his sophomore season, Christian Benning completed 78 of 161 pass attempts for 1,332 yards – that yardage total a Streator record by a long shot, surpassing Brian Stevens' 1997 mark of 1,112.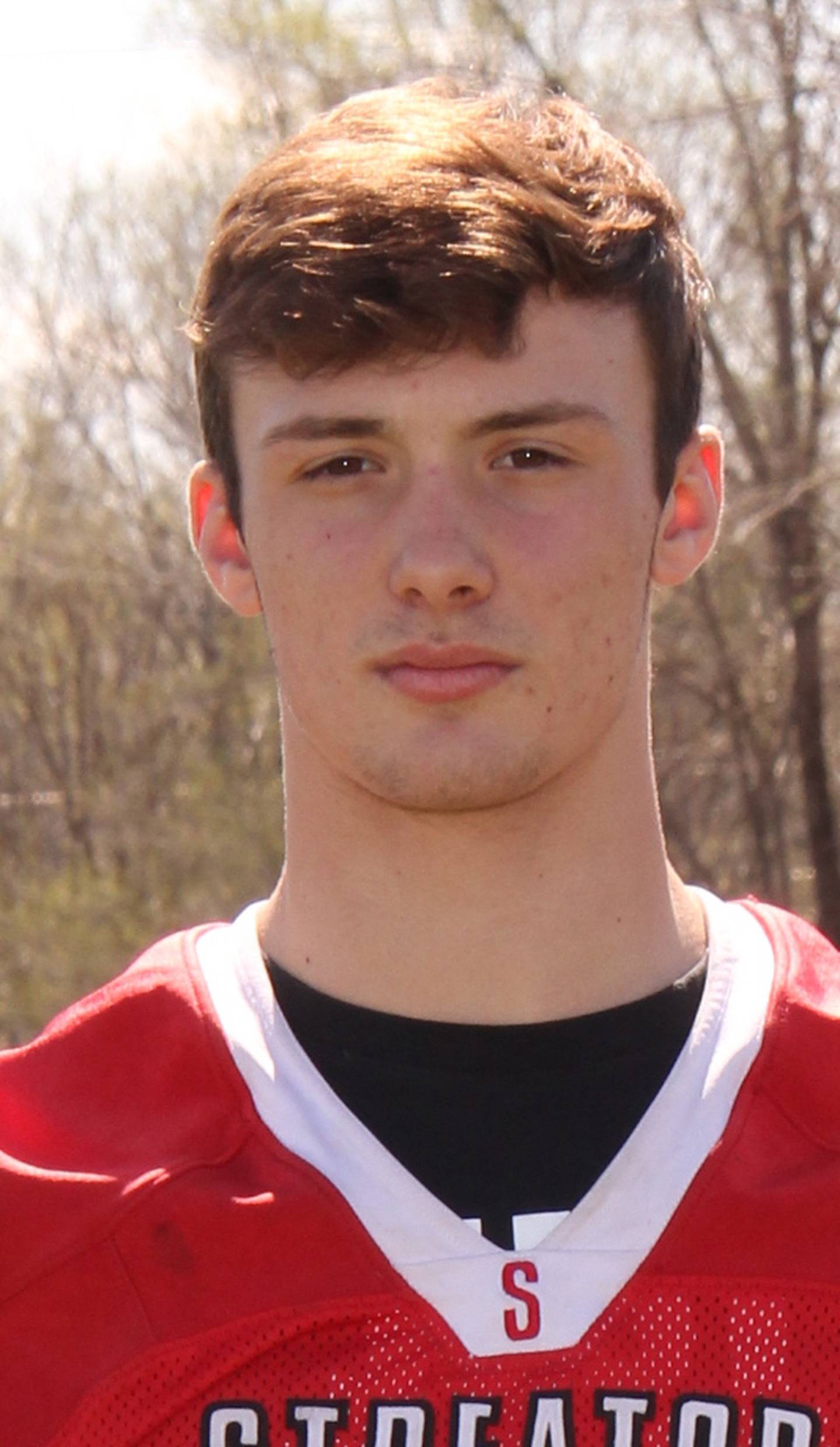 Next up in Benning's sights will be the career passing record held by John Benckendorf. Benckendorf threw for 2,257 yards in a Bulldogs uniform. Adding in his couple of spot appearances in relief as a freshman, Benning for his career has completed 80 of 168 passes for 1,332 yards.
Sixteen miles or so up Route 23, Braiden Miller with his 113 completions (a school record) in 200 attempts for 1,480 yards placed him top three in three statistical categories in Ottawa history.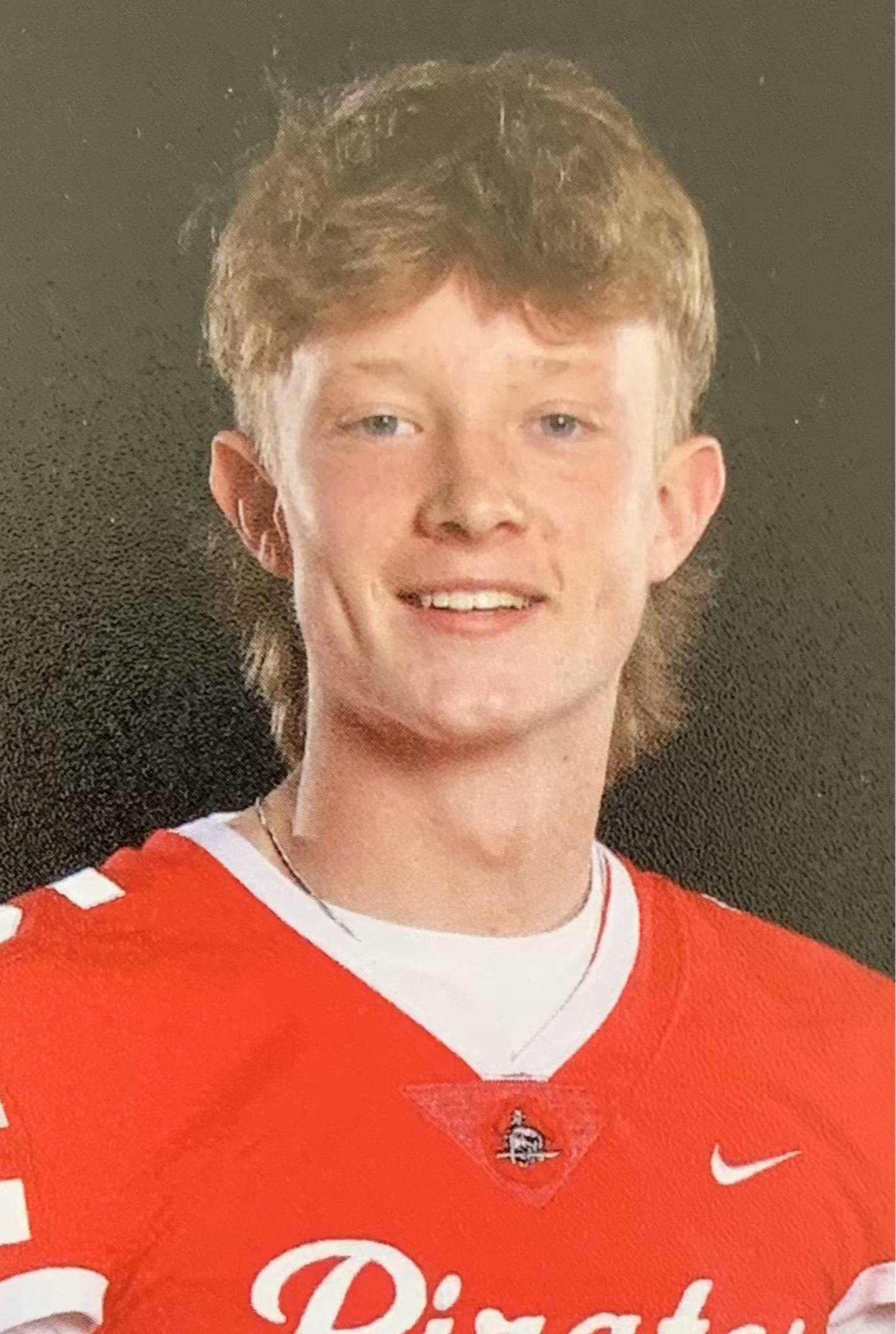 For his now-completed career, Miller is second in completions with 186 (Dan Battles' 200 from 1962-64 is first), third in attempts with 342 (Battles is first with 366) and second in passing yardage with 2,387 (Battles again is first with 2,898).
– J.T. Pedelty
Ewers twins playing vital roles at MA
Before Saturday afternoon's game against Fisher, the football portion of the Marquette Academy senior day ceremony was uncharacteristically short.
There were only three Crusaders gridders announced, twins Beau and Brady Ewers and Nathan Kuykendall. While the production of Kuykendall, a first-year senior in the football program, has been limited by his inexperience, the impact of the loss via graduation of the Ewers brothers will be seriously felt on both sides of the ball.
Proof of that began only minutes later. Each of the twins blocked a Fisher punt to start MA on its way to a 55-14 victory. In that game, the Ewers shined in the line for an offense that rushed for 343 yards and seven touchdowns and 420 total yards and a defense that held the Bunnies to 123 total yards.
Having everyone else back next year could mean a repeat of this season's success, but the Cru will have some big shoes to fill.
– Charlie Ellerbrock
Numbers underscore Marquette's fine season
Here are a few takeaways from Marquette's involvement in the Class 1A playoffs.
This year's appearance by Marquette in the IHSA postseason is the 16th in school history, with exactly half of those coming since Tom Jobst took over as head coach 10 seasons ago.
The only teams scoring more points per game than MA's 44.6 now in the 1A playoffs are Carrollton at 50.2 and Athens at 47.
The Crusaders have played only two playoffs teams this season, tied with Nokomis and Week 5 foe Chicago Hope Academy for the fewest among 1A contenders.
Marquette, the second-smallest school still playing 11-man football in the state, is the smallest school in the postseason with a football enrollment of 163. The next smallest is Nokomis at 179, with Villa Grove (191) and Carrollton (198.5) being the only other two with fewer than 200 students. In fact, there are only four of the 16 teams in the Illinois 8-man Football Association playoffs with enrollments smaller than Marquette's: Milledgeville (146), Orangeville (107.5), Martinsville (100) and Freeport Aquin (88.5).
Conversely, the largest school in the 11-man playoffs by enrollment is La Grange Lyons at 4,020, the only one involved with more than 4,000 and 564 students greater than the football enrollments (3,456) of the 16 teams in the eight-man playoffs combined.
– Charlie Ellerbrock
FCW playoff run will open at Wood Shed
The FCW Falcons will open the Illinois 8-Man Football Association playoffs in their second home – the Wood Shed in rural Streator – but with a win would play their second home playoff game, if there is one, in Flanagan.
Flanagan-Cornell and Woodland high schools' cooperative agreement calls for the schools to alternate home playoff games, coach Todd Reed said, with FCW's last playoff game in 2019 contested in Flanagan.
Woodland has hosted only one FCW home game this season – Week 7′s 56-24 thrashing of Kirkland Hiawatha – losing the other when the team took a one-week pause and forfeited to Polo in an effort to contain the spread of the coronavirus.
FCW hosts South Beloit at 7 p.m. Friday to open the 16-team I8FA playoffs.
— J.T. Pedelty