The football season will continue for nine local teams, as playoff pairings were announced Saturday night for both the 11-man and 8-man ranks.
Sterling, Erie-Prophetstown, Fulton, Forreston, Polo and Milledgeville will all have home games, while Dixon, Newman and Amboy-LaMoille will hit the road for the first round next weekend.
The Golden Warriors earned a home game in Class 5A after finishing 7-2 with a 38-27 win over United Township on Friday night in East Moline. Sterling earned the No. 4 seed in the top half of the bracket, and will host No. 13 Chicago St. Patrick at Roscoe Eades Stadium in the first round. Kickoff is set for 2 p.m. Saturday.
St. Patrick (5-4) went 3-0 in the CCL/ESCC Purple this season, and has been outscored 244-190 on the year. But three of the Shamrocks' losses are to suburban powers St. Rita, Fenwick and Loyola Academy.
On a side note, St. Patrick is also the alma mater of Newman coach Brandon Kreczmer.
"We had some coaches watching film a little bit today, because we had an idea of who we might see," Sterling coach Jon Schlemmer said. "Their QB is a big dude, and they're a good team. You look at their losses, and they got beat by some really good teams. Playoff opponents like this are why we go out and schedule a team like Montini in the regular season, to give ourselves an idea of what it's like to play these teams, see how they play. We're going to have to play our best game, and we know that; nonetheless, we're excited to be at home and give ourselves a chance to play another game."
Like a lot of teams, the Warriors had a team get-together to watch the pairings. Schlemmer was happy his players got to experience it again this year, but knows it will be back to work on Monday.
"In my opinion, this is one of the coolest things the IHSA does, put this on TV and go through the whole pomp and circumstance," Schlemmer said. "It's a neat night, a it's fun to see your name called. But then you have to move on, figure out the different things you have to do to prepare for the next opponent. We're focused on one game and one game only, and it's a great challenge for our kids, and they're excited to go out there and try to win another game."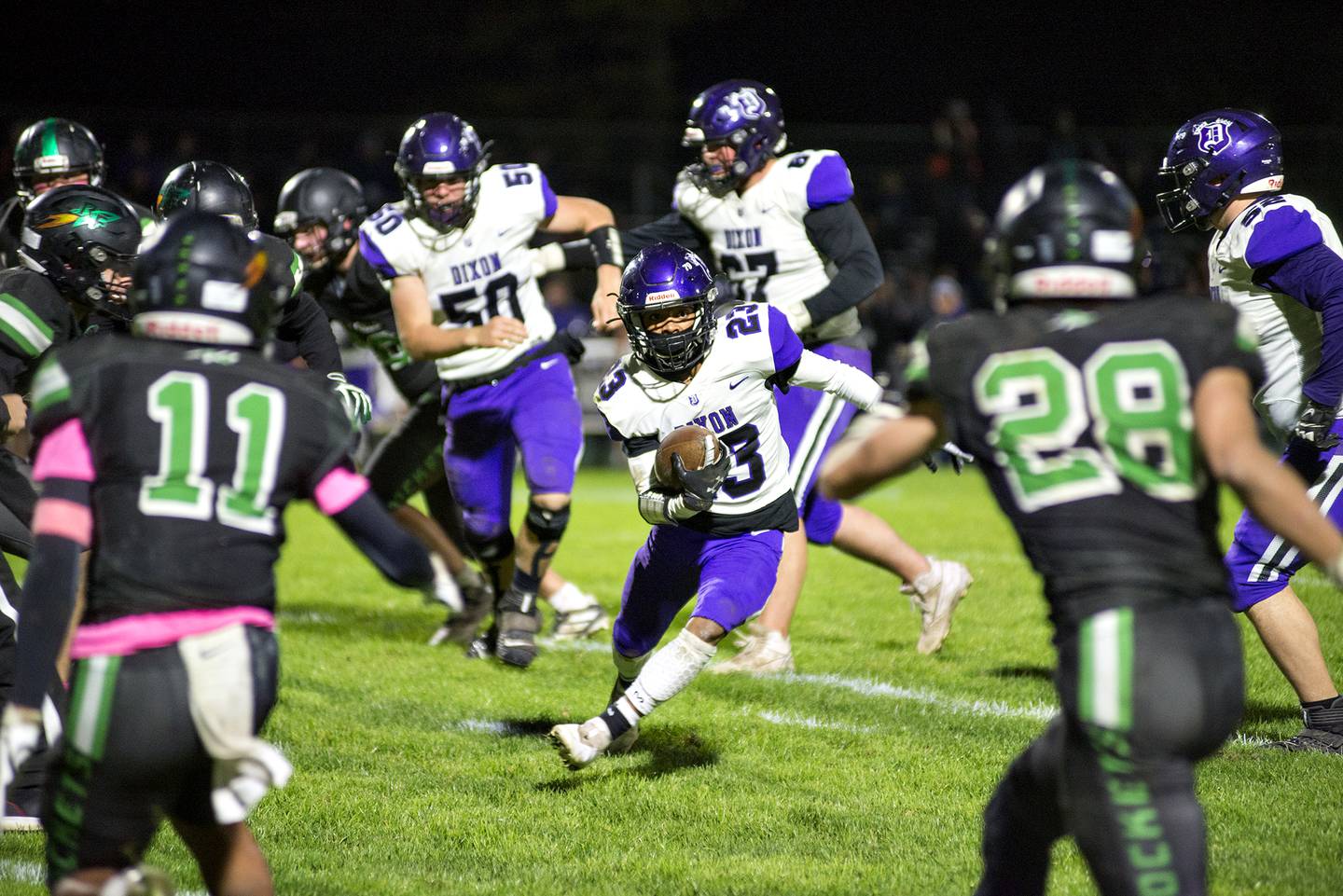 Dixon will travel into Chicago for its first-round game, as the 11th-seeded Dukes (6-3) visit Gately Stadium at 4 p.m. Saturday to take on sixth-seeded Chicago Phillips (7-2) in Class 4A. The Wildcats won the Illini Land of Lincoln division title in the Chicago Public League, and have outscored their opponents 244-123 this season.
Since losing the first two games of the season, Phillips has won seven in a row with a 238-54 scoring edge, and hasn't given up more than 16 points in a game in that stretch.
"It's a tough draw against a good team and a good program," Dixon coach Jared Shaner said. "But one of the cool parts about the playoffs is you get to see new teams and new places. I'd much rather go on a trip to Chicago and play a tough opponent than play a conference team you play every year just 30 minutes down the road. It's a good experience for these kids, who have never gone into Chicago to play a game, and we're going to enjoy it."
Phillips won the Class 4A state championship in 2015 and the 5A title in 2017, and went 94-28 in 11 years under coach Troy McAllister. But he left prior to this season to take over as coach at Sandburg, and his former offensive coordinator Joe Winslow took over.
Those two state titles are the only two in the history of the Chicago Public League.
"In the past several years, they're one of the premier teams in the state," Shaner said. "They've played a national schedule all over the country, and they petitioned the IHSA to play up a class in the playoffs. But this is a different year and these are different kids, and if we just decided things by seeds, we wouldn't get to go and play. We have 16 seniors who have put in a lot of time and effort over the years, and they're not ready for the season to be over. We know it's a tough game ahead, but we're ready to have a great week of practice, get the kids ready to go play, and see what happens next weekend in Chicago."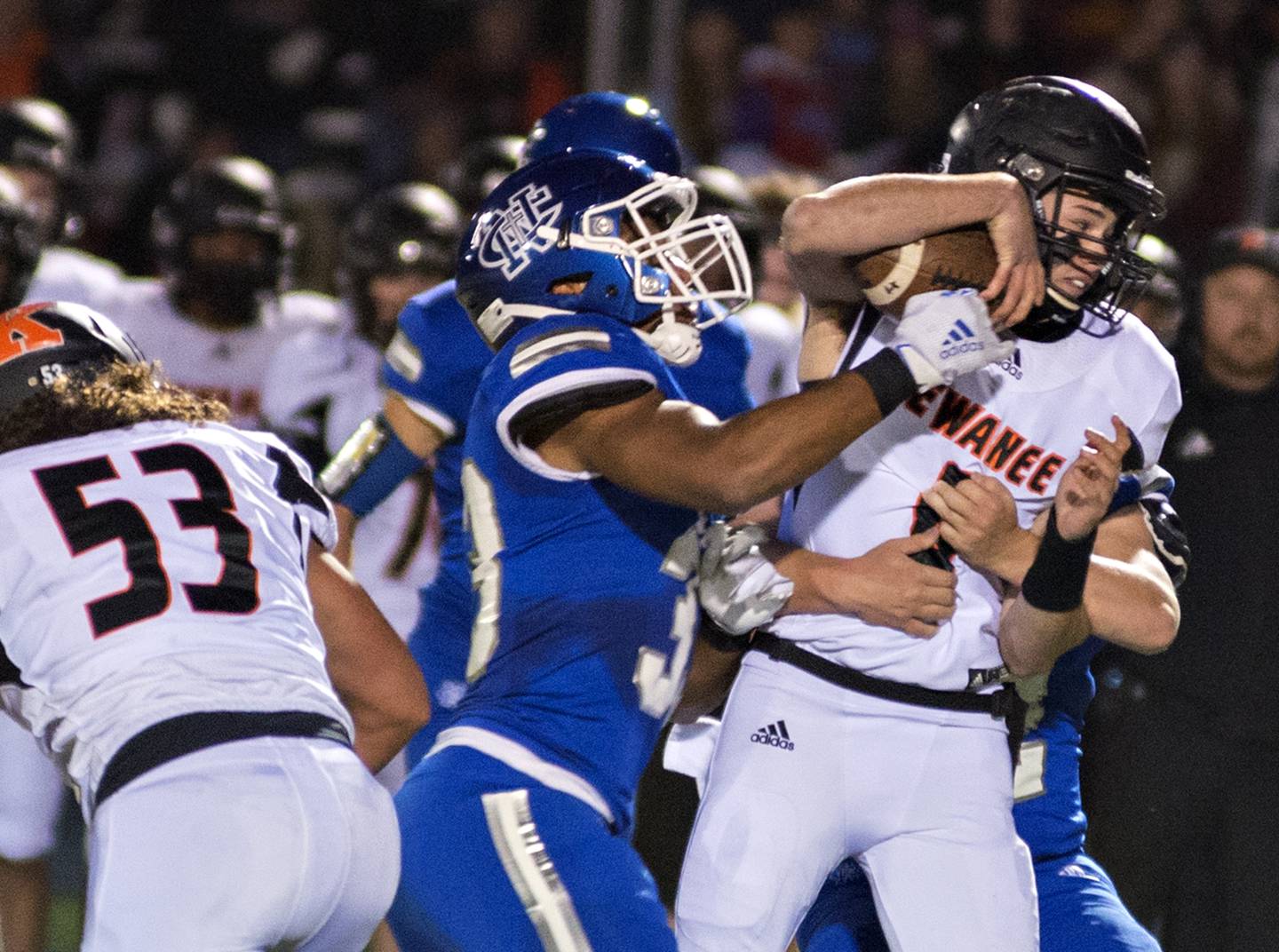 Kreczmer and his ninth-seeded Newman Comets (6-3) will travel to Aledo to play eighth-seeded Mercer County (6-3) at 1 p.m. Saturday in a 2A clash. There is some history between the teams: Newman defeated the Golden Eagles in the semifinals on its way to the 2A state title in 2012, a year after Mercer County won the championship.
"We have the same record, it's an 8-9 game, and it should be a good matchup," Kreczmer said. "They've won their last five games and we've won our last three, so it's two teams playing their best football right now. I know there's a little history with them in the past, so it should definitely be a good matchup."
While home games are always the goal, Kreczmer is happy the road trip won't be too long, and he knows his players are ready to go after a dominating second-half performance in a Week 9 win over previously unbeaten Kewanee on Friday night.
"It's only about an hour away; we were thinking we might have to go to Deer Creek, which is a two-hour drive, so just going to Aledo isn't too bad," he said. "We're ready to carry our second-half performance Friday night into the first round of the playoffs; it was Blue Machine football to a tee, using our offense as our best defense to keep an explosive offense off the field with long drives, and our defense stepped up when it needed to. I think the kids are ready to get out and play again."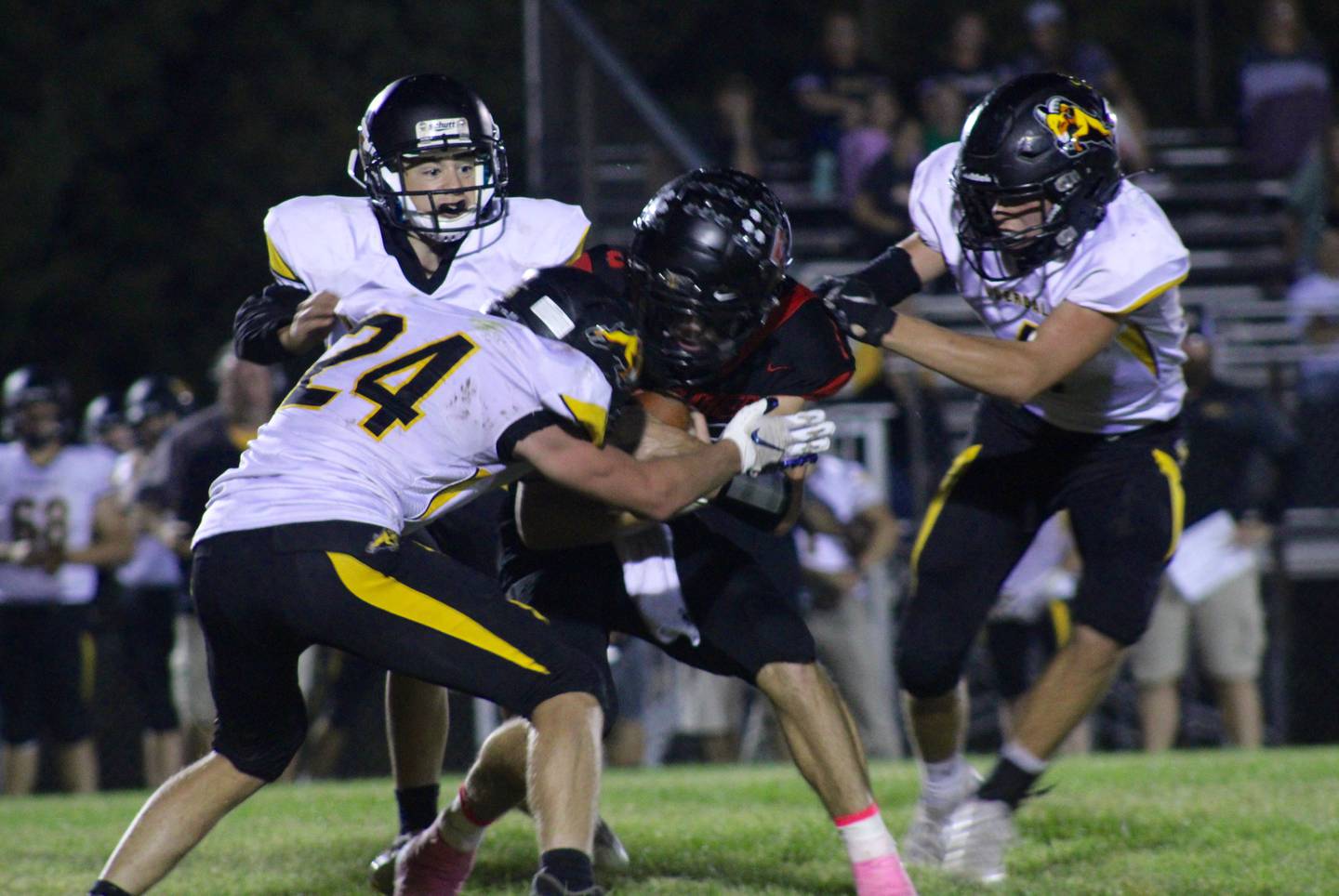 Also in 2A, red-hot Erie-Prophetstown (7-2) will host Clifton Central (6-3) at 2 p.m. Saturday in Erie. The Panthers earned the No. 5 seed thanks to their current seven-game winning streak, and will face a Clifton Central team that won Friday night to snap a two-game losing skid.
"Personally, my biggest hope was to avoid a conference school in the first round, and to get a home playoff game, and we were able to do both," E-P coach Jesse Abbott said. "I don't know much about Clifton Central, other than they have a lot of tradition and are in the playoffs every year. They have the advantage that their kids expect to be in the playoffs, and our kids are new to it. It's another hurdle we'll have to work over."
But the Panthers have been doing that all season on their ay tot he program's first Three Rivers West title, and Abbott thinks that has prepared his team for the playoffs.
"It does work to our advantage that maybe our kids will be really amped up and excited," Abbott said. "Our kids have done such a good job recently of rising to each challenge, and it's been nice to play some big games with a lot on the line. I think that's a great way to get us ready for the playoffs."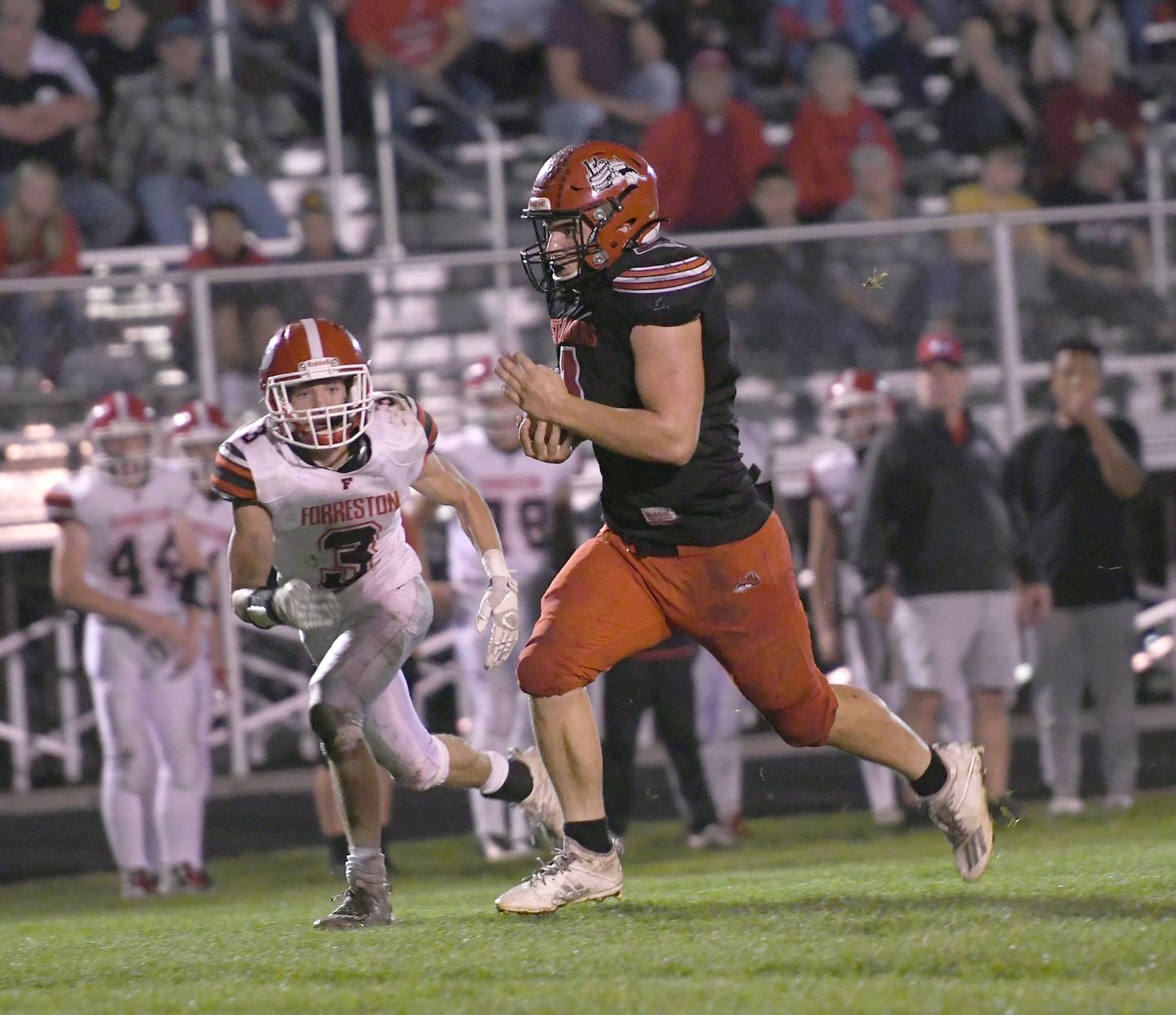 A pair of local teams will host first-round games in Class 1A. Seventh-seeded Fulton (7-2) will take on No. 10 Chicago Raby (6-3) at 2 p.m. Saturday, while No. 3 Forreston (7-2) will host No. 14 Galena (5-4) at 7 p.m. Friday.
The Steamers are riding a four-game winning streak, and have seen strong play on both sides of the ball. Coach Patrick Lower thinks his team will be ready to go against a Raby team that has won its last two games after a two-game losing streak.
"Anytime you get to play at home, that means you've done good things and had a fairly successful season to earn that honor," Lower said. "Our kids are excited about it, and they're happy to be back in the playoffs. Our goal every year is to get to Week 10, and our guys take a lot of pride in that."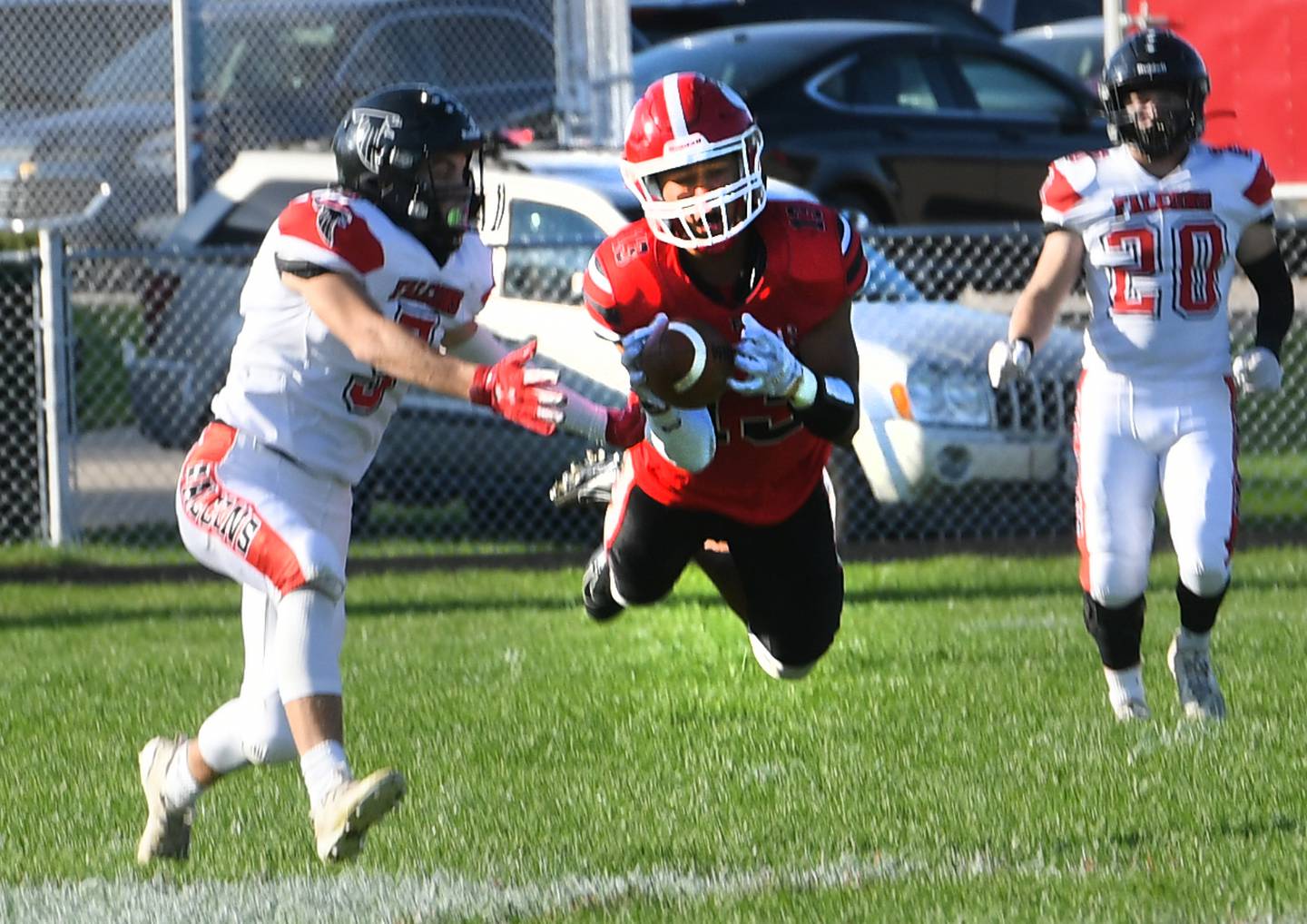 The Cardinals will see a familiar foe, as they went on the road and defeated Galena 52-20 in Week 5. But the Pirates have won three of their last four games to become playoff eligible, while Forreston has won six out of seven games and seem to be finding its groove.
"It's just something we anticipate, because each year is seems like the 1A playoffs is like a mini NUIC tournament," Forreston coach Keynon Janicke said. "We found some success on offense, defense and special teams when we played them in Week 5, but everything starts over in the playoffs, and past games don't matter. We have to be ready to play against a team that will be tougher than before."
The 8-man playoff field was revealed earlier on Saturday afternoon, and as expected, Polo and Milledgeville received the top two seeds in the 16-team bracket.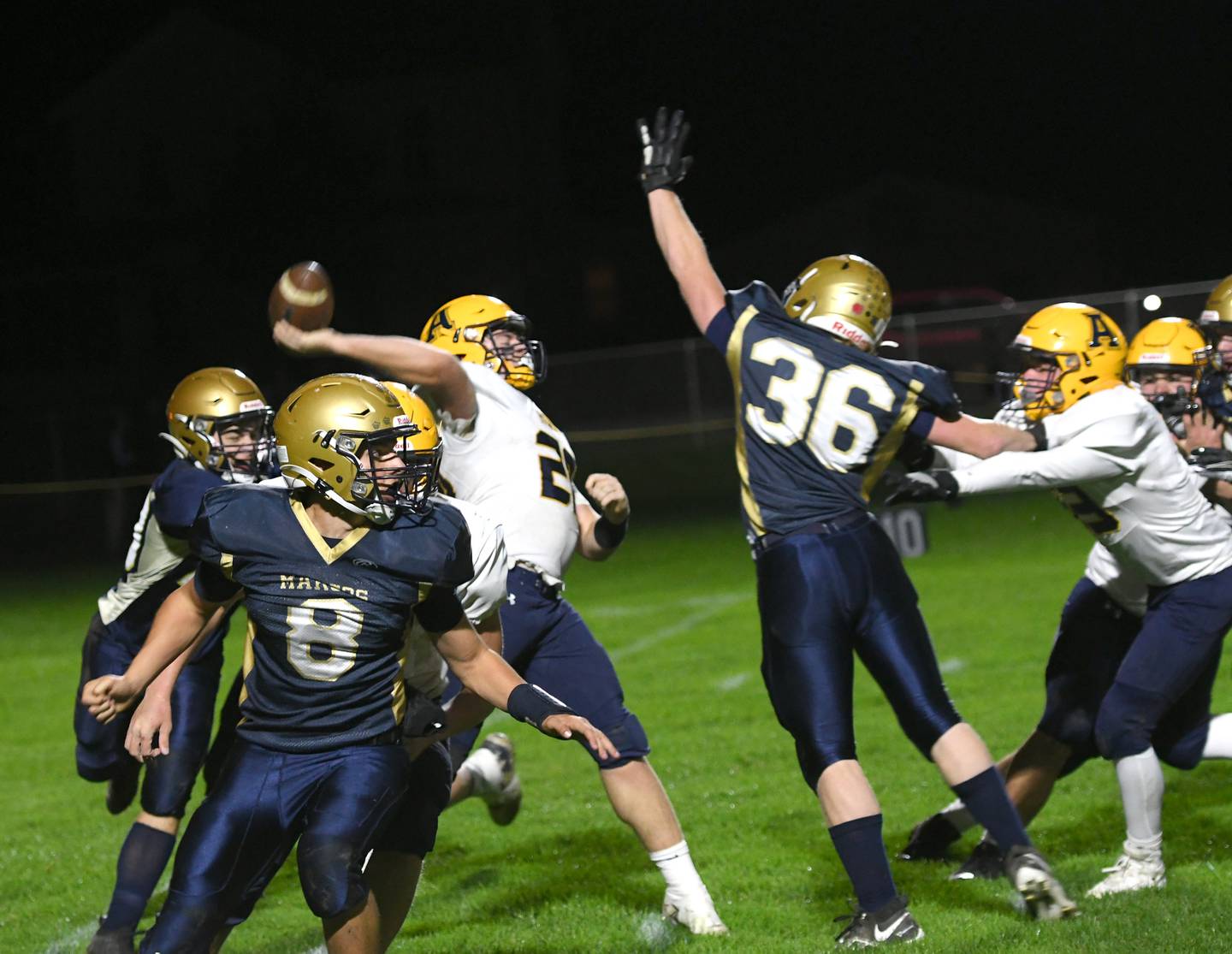 The top-ranked and undefeated Marcos, who are still the reigning 8-man state champs after taking the title in 2019, will host No. 16 seed Sciota West Prairie/Southeastern (4-5) at 1:30 p.m. Saturday. Polo hasn't missed a beat after two straight weeks saw opponents forfeit because of COVID issues, as the Marcos have won the four games since then by a combined 218-34.
"Those games we lost to COVID kind of took a little flow out of the season, but the kids have responded pretty well," Polo coach Ted Alston said. "It's definitely always good to be able to play at home, and I feel like we have a definite advantage with our crowd. We've played well the last couple of weeks, and we feel good about where we're at right now."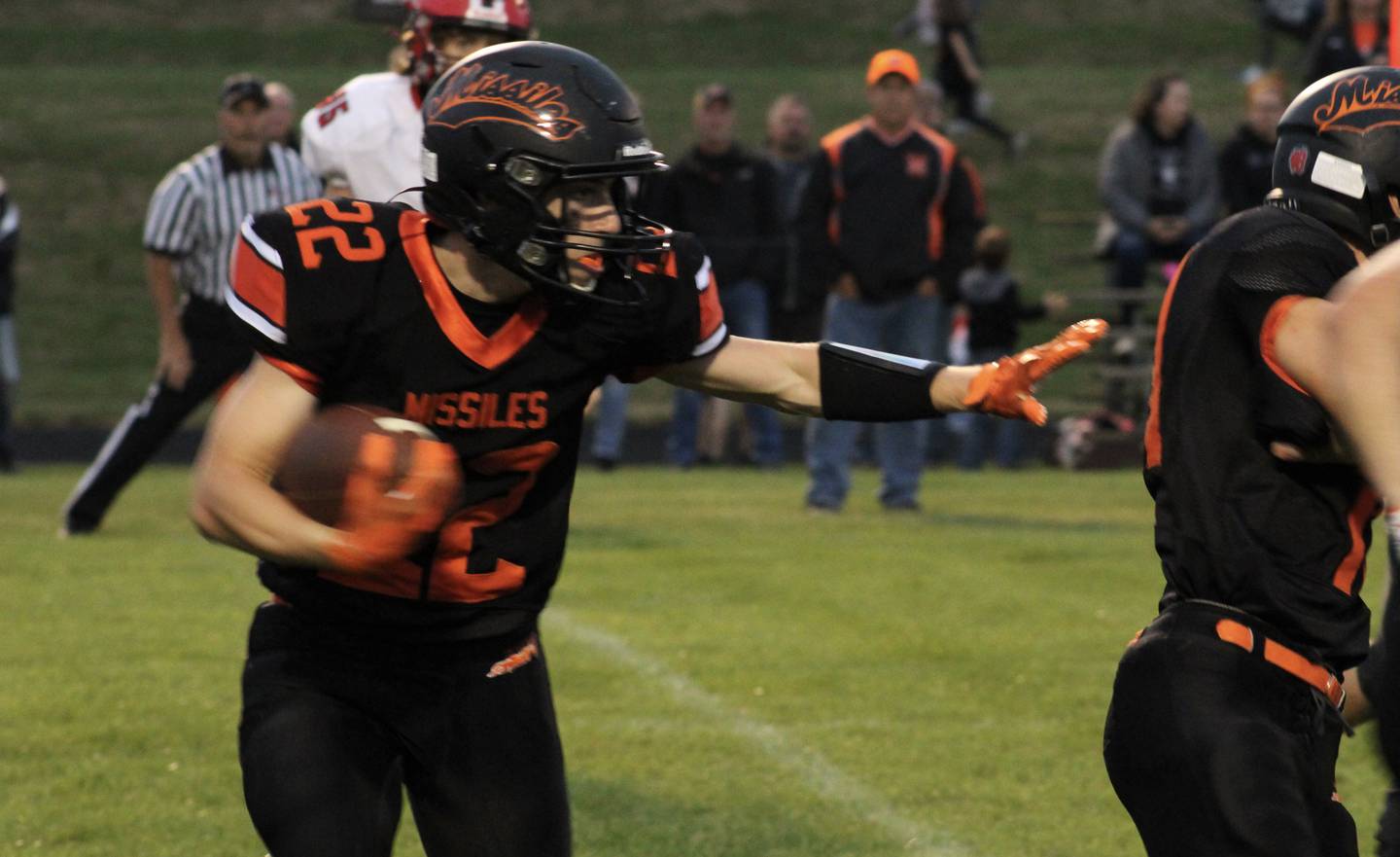 The Missiles (8-1) earned the No. 2 seed and will host No. 15 Bushnell-Prairie City (4-5) at 1 p.m. Saturday. While Milledgeville enters the playoffs on an eight-game winning streak, BPC has lost three of its last four.
The Missiles coaches have seen a lot of growth through the season, and appreciate the support the team is getting from the community during their first season playing 8-man.
"The kids came in and bought into the new system and style and worked their butts off and exceeded all our expectations," assistant coach Brad Grenoble said. "We've played well all season to get this seed, and to earn this home game – and that's huge, because of the phenomenal atmosphere that's helped us go undefeated at home this year.
"Let's face it, maybe half the community was skeptical of the move to 8-man, not knowing if it's 'real football,' but after the kickoff, you almost forget that; you still have to run, hit, tackle. So the community has bought in and gotten behind this team all the way, and the hill's been filled every week, and it will be great to get the chance to play in front of that crowd again."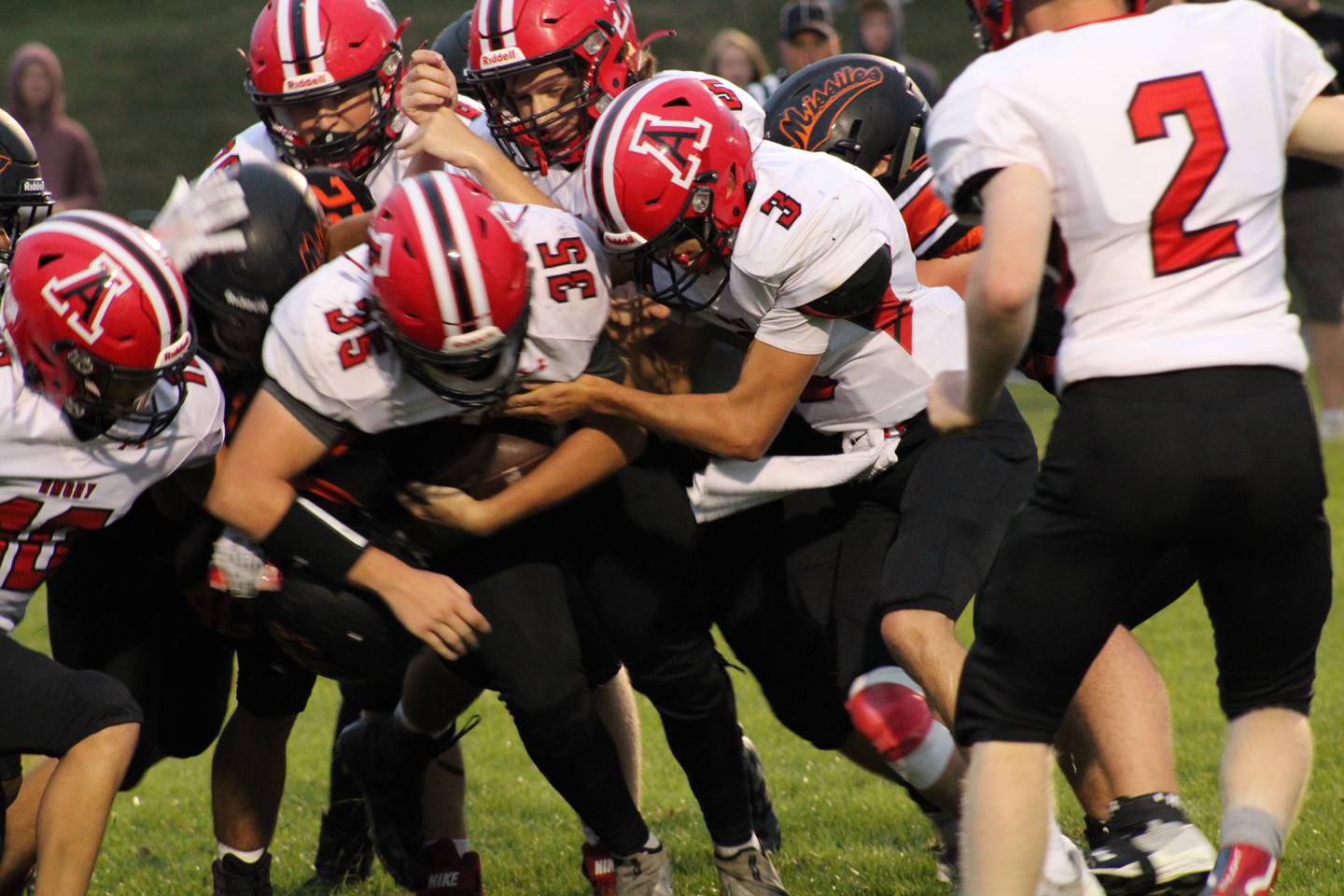 Amboy-LaMoille also qualified for the playoffs in its first year playing 8-man, finishing 5-4 and earning the No. 10 seed and a trip to Freeport to take on seventh-seeded Aquin (6-3) at 1 p.m. Saturday.
The two teams did not meet this season despite being in the same division, but are familiar with each other from their NUIC days.
"That's the thing about the playoffs, is you want to play somebody different," Clippers coach Scott Payne said. "We got to watch them play earlier this season, and even though it's different playing 8-man now, they still do some of the same things concept-wise, and they have some talented players.
"But a Week 9 win was a great confidencepbuilder for the kids, and that bounce-back game after the Orangeville loss was a great thing to have going into the playoffs. Right now is when you've got to be playing your best football, and I think the kids are ready to go."