OTTAWA – Plano sophomore running back Waleed Johnson has operated somewhat in the shadows this season behind more-heralded senior backfield-mate Ray Jones Jr.
But Johnson came out of that shadow Friday evening at King Field in Ottawa, as he amassed three touchdowns — one on defense and two on offense — as the Reapers (6-3) ran away with a 34-0 victory over the Pirates (2-7) during a Kishwaukee River/Interstate Eight crossover contest that put Plano in the postseason for the first time since 2018.
"I just tried my best like I always do week-in and week-out, and I'd like to thank my teammates and coaches for helping me have a game like this," Johnson said. "This one was special, because we now know we've officially made it to the playoffs and we're going to be playing next week.
"I couldn't be happier."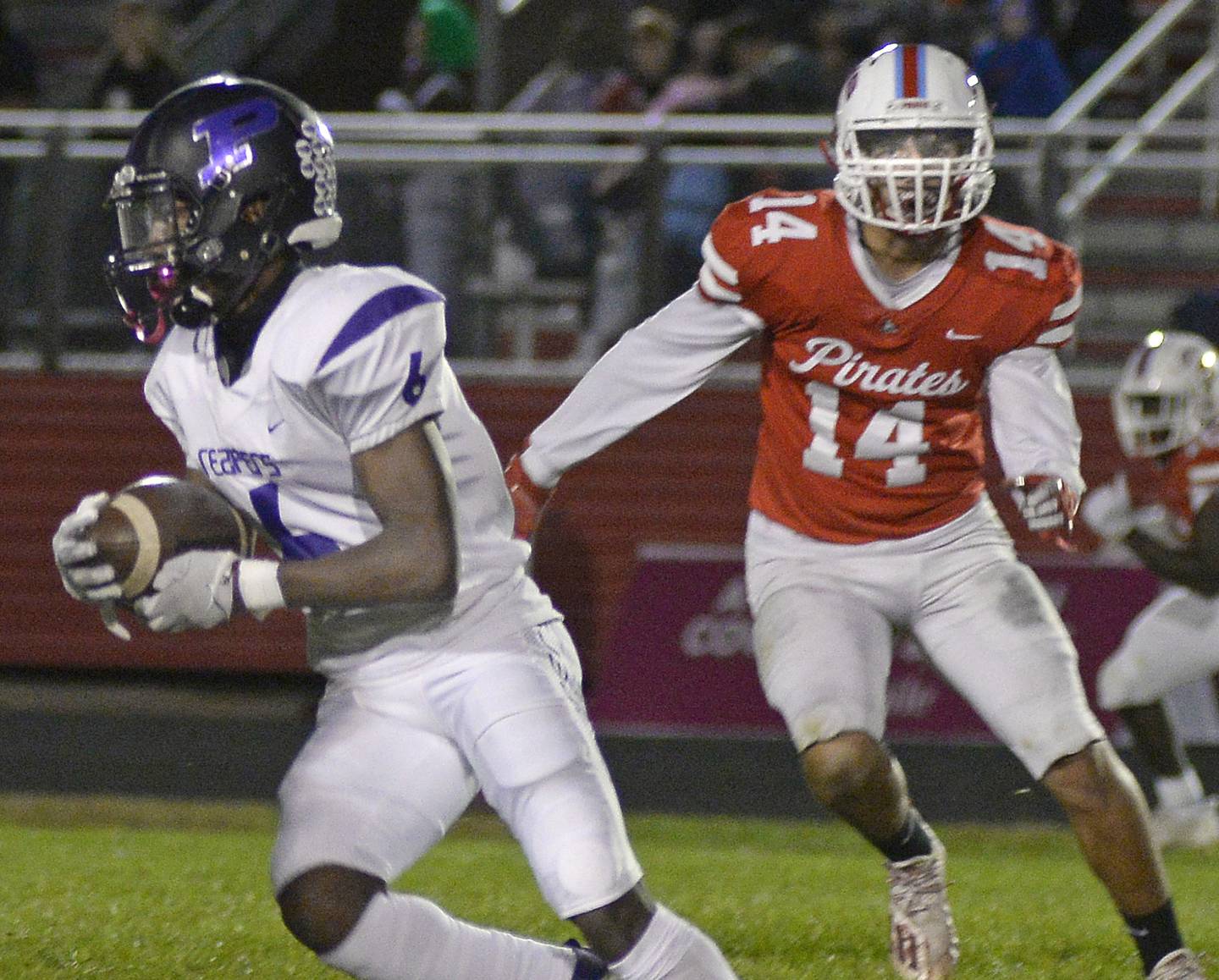 Plano forced four Ottawa turnovers and sacked Ottawa senior quarterback Braiden Miller 11 times, with a game-high three sacks coming from sophomore Armando Martinez as the Reapers held the Pirates scoreless and to just 219 yards of offense.
"It's the first team that's in for me as head coach, and I'm super proud of these kids," PHS third-year coach Rick Ponx said. "I told the guys if they'd stick with us, this eventually was going to happen. Tonight was a result of them buying in and sticking it out. What a great performance on both sides of the ball, and I take my hat off to our defense."
Besides Johnson, Jones Jr. was also huge, rushing 14 times for 113 yards and a score. With that total, Jones Jr. eclipsed the 1,000-yard rushing mark and now stands with 1,014 entering the postseason.
"I can't thank my offensive line enough, because they've been so great," Jones Jr. said. "Without them, I'd never been able to hit a thousand yards, so with them tonight was incredibly special to me."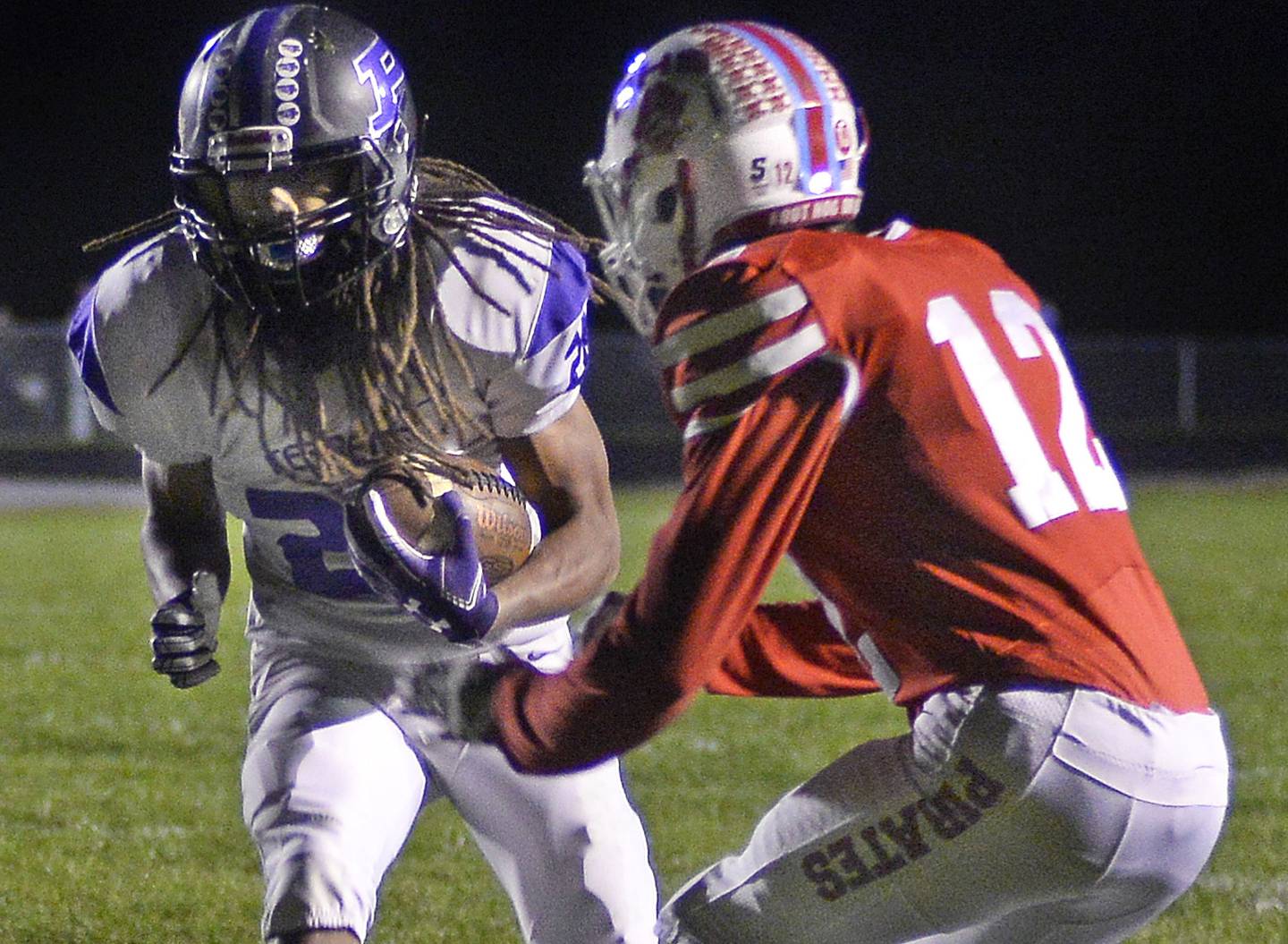 Jones Jr. put the Reapers up 7-0 after a 1-yard touchdown plunge at 5:19 of the first quarter before senior Vincent Herbig's point-after kick was true. Johnson then picked off Miller (13-24, 156 yards, 3 INTs) at the Pirates 39-yard line and took it to the house at 3:27 for a 14-0 Plano lead.
"I saw where he was going, so I jumped the coverage and the pass, and all that was left was the end zone," Johnson said.
Plano junior quarterback Sam Sifuentes then found Johnson with a 30-yard touchdown strike at 5:49 of the second period to put the Reapers ahead 21-0 entering halftime.
"That was pretty cool, and we knew the play, so I ran as fast as I could to the end zone, and Sam got me the ball just perfect," Johnson said.
Plano added a 12-yard touchdown run from Jones Jr. in the third quarter to make the score 28-0 before Johnson closed out the Reapers' big night with a 33-yard ramble in the final frame after an interception from senior Sean Earwood helped seal the deal.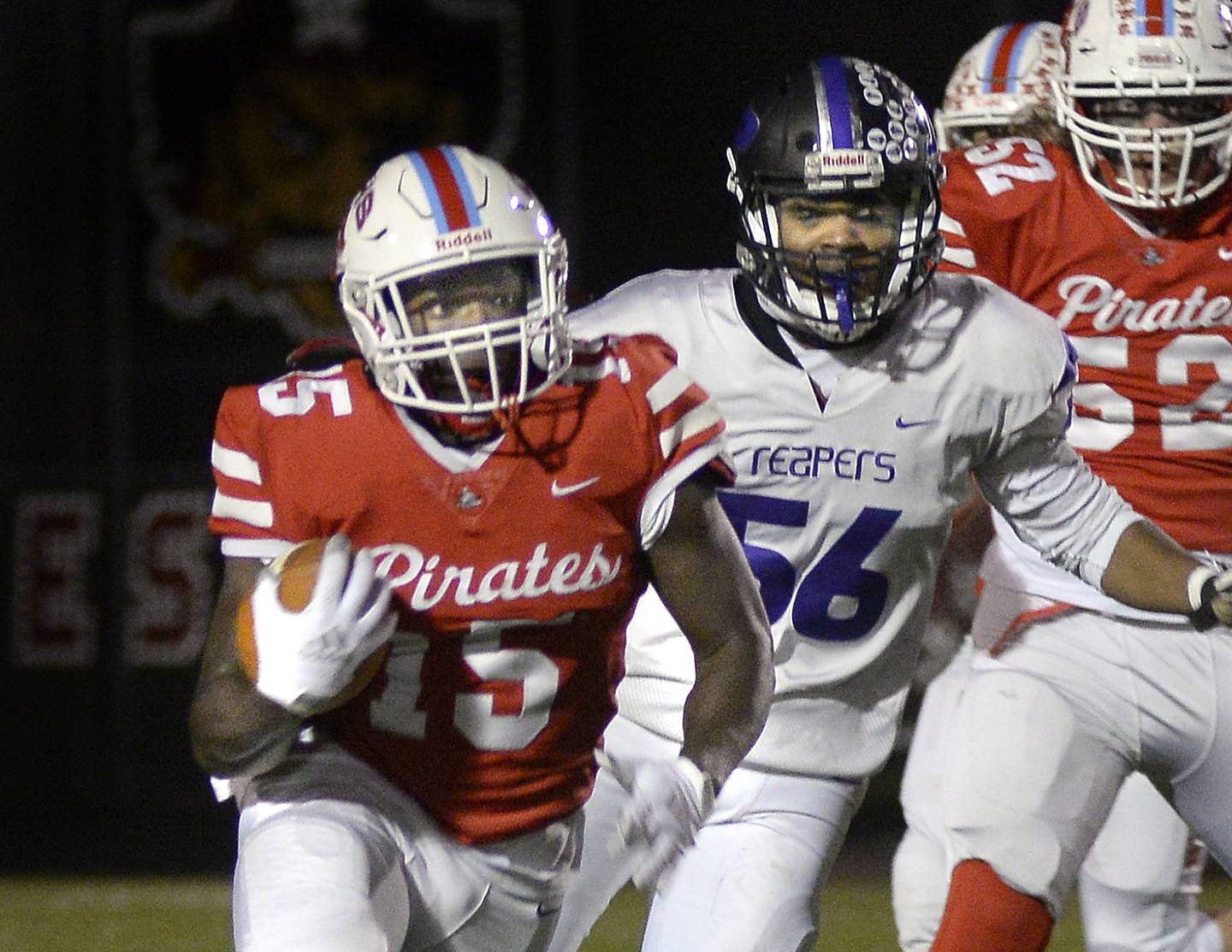 Ottawa saw its season come to an end on its senior night.
"I give Plano a lot of credit, because they played a great overall ballgame that really took us out of our game, especially offensively," said OHS coach Chad Gross. "But I'm so very proud of our kids, our seniors especially."