PLANO – Late in the third quarter, Plano was perhaps a play away from seizing control of Friday's game against Rochelle.
Instead, it was the Hubs who responded with the back-to-back defensive and offensive plays of the game to break a tie with the go-ahead touchdown, then hold on to spoil Plano's Senior Night, 28-20.
"It's been what we've experienced this year," Plano coach Rick Ponx said. "[Against] Richmond-Burton it was a couple plays. Last week was a one-point game, so that's a couple of plays and this was a couple of plays."
Plano (5-3) may be frustrated by the impact those plays have made, but believes that it is learning from them and continuing to get better.
"The little plays have cost us three games," Plano senior linebacker Sean Earwood said. "One touchdown and one point and one touchdown. I think I feel like we're doing this against playoffs teams and doing really well every week, and we've been able to clean up little by little."
When Plano quarterback Samuel Sifuentes was sacked by freshman Kaiden Morris on a fourth-and-7 on the Rochelle 32-yard line, there still was 4:33 left in the third quarter and the game was tied 14-14. But, the momentum of that turnover on downs carried into Rochelle's next offensive play, as Cody Stover-Cullum ran through the Plano defense for a 60-yard touchdown fo ra 21-14 lead.
"Kaiden is a beast and that was a game-changer for sure," Stover-Cullum said. "We needed that. We were feeling down a little bit and then that run – that was a booster right there."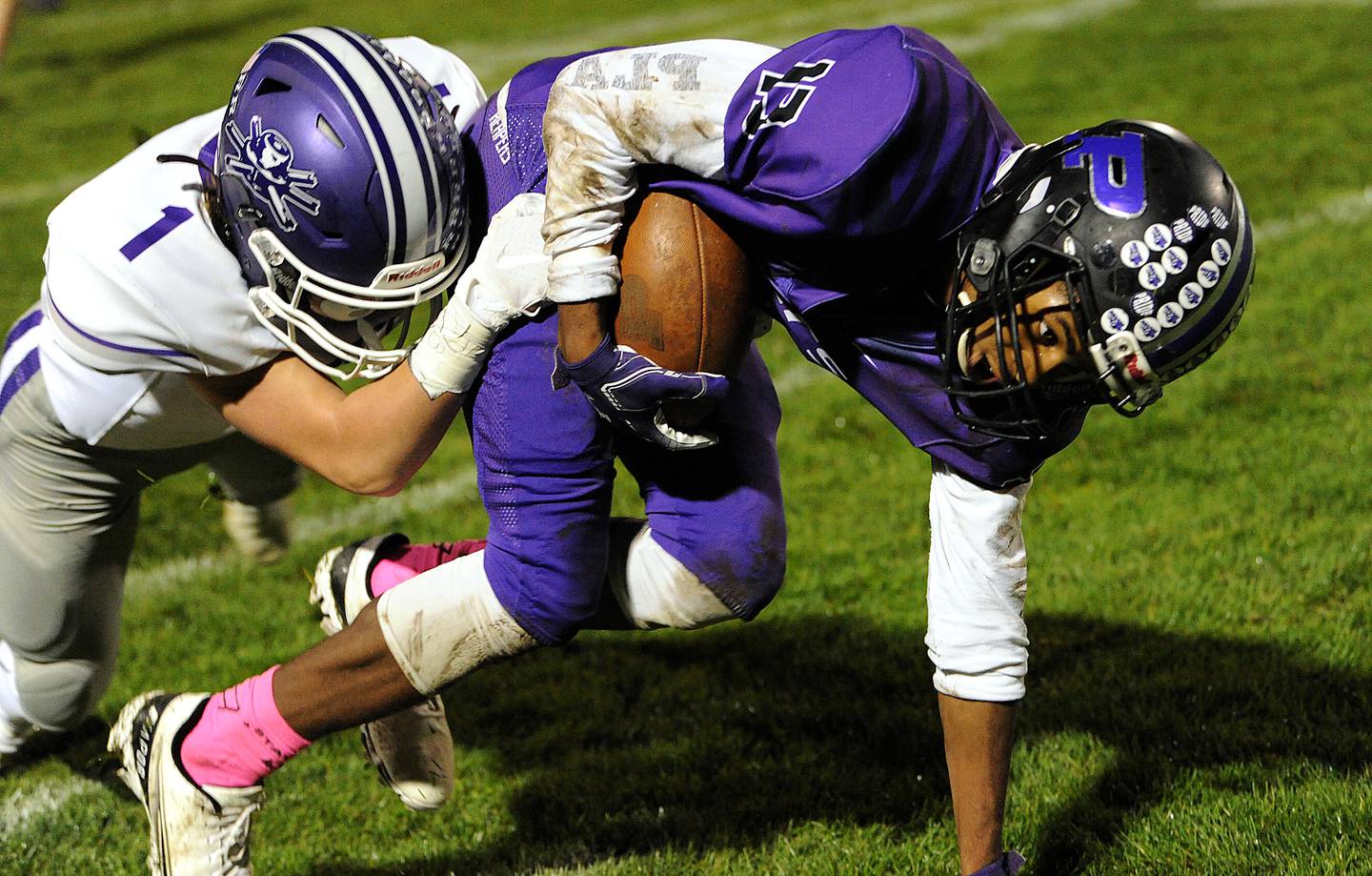 It was a deflater for the Reapers.
"Those are plays that hurt," Ponx said. "When you get the ball at midfield and we don't score, in championship games, which these have been, if you don't make those plays, don't take advantage of them, you don't win and that's the difference. They were willing to give us the ball at the 50-yard line and we didn't score."
Stover-Cullum's second touchdown run of the game, a 6-yard score with 6:09 left in the game, made it 28-14, but the Reapers kept fighting.
Ray Jones Jr., who had a huge night for the Reapers with 171 rushing yard on 29 carries, pulled them to within 28-20 with 2:53 left to play after his 16-yard scamper, but Plano never got the ball again.
"We're at that point in our program where we've taken that step, but now to take that next step, that happens in May, June, July, August," Ponx said. "To win these games, that's where you win them. Rochelle didn't win this game tonight; they won it in the summer. They were telling me that 75-80% of their kids are showing up in the summer weightlifting. That's the difference."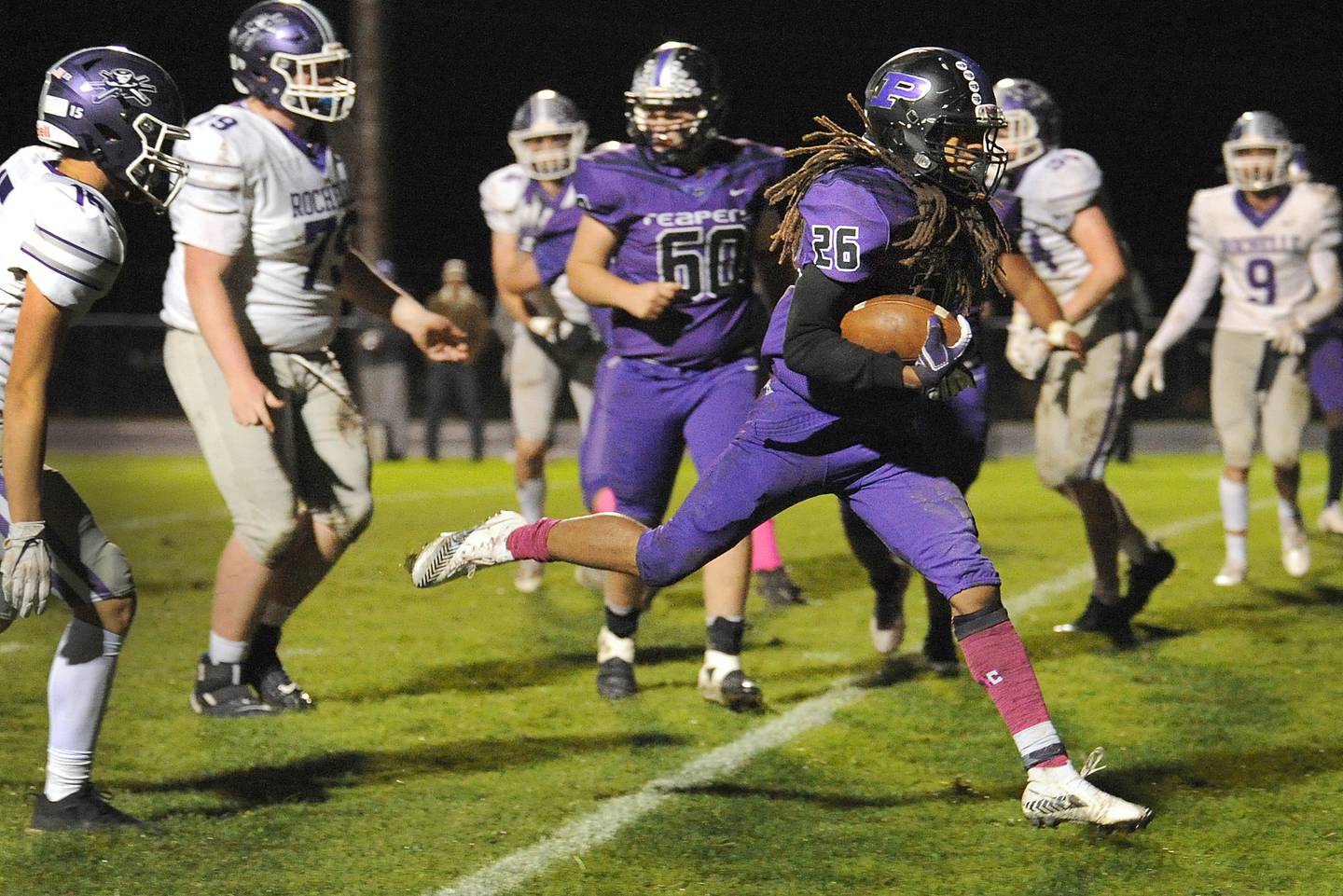 Jones Jr. scored all three Plano touchdowns. He scored on a 4-yard run late in the second quarter to allow Plano to cut the halftime deficit to 14-7 and tied the game on the opening drive of the second half on another 4-yard run.
"It was just a tough one," Plano lineman Ivan Galvan said. "We came out with momentum and then it just shifted like that."
Plano will be seeking a more enjoyable outcome when it wraps the regular season Friday, Oct. 22, at Ottawa to put itself into the postseason.
"There's no need to look back. Look forward now," Earwood said. "We need to be 6-3 and we will be 6-3. What happened, happened. That's what I think. You can't fix the past, so I'm looking forward now. I have confidence in me and my boys."