MORRISON – Morrison put the ball into the hands of a pair of sophomores – Carson Strating and Chase Newman – and they didn't disappoint.
The Mustangs beat Riverdale 34-14 on Friday in Three Rivers Conference play. Morrison won for the second time this season, while Riverdale remains winless.
"Credit to these guys, because things haven't always gone our way this year," said Morrison coach Steve Snider. "Ball has bounced the wrong way. We haven't played well. Things have been against us a couple of times. Now it's nice to have one pay off."
Snider said it was the playbook work of Strating and Newman that earned the trust of their coach and teammates.
"They came to my room every morning this week for a half-hour, and we sat down and digested some tape and we looked at things they were going to get," he said. "Lo and behold, two of the guys that had some of the biggest nights tonight were those guys.
"We've got two special kids."
Strating had 23 carries for 104 yards, and he scored twice, on a 3-yard run and on his only pass reception.
Newman, a receiver, was the favorite target of quarterback Danny Mouw. He had six catches for 95 yards.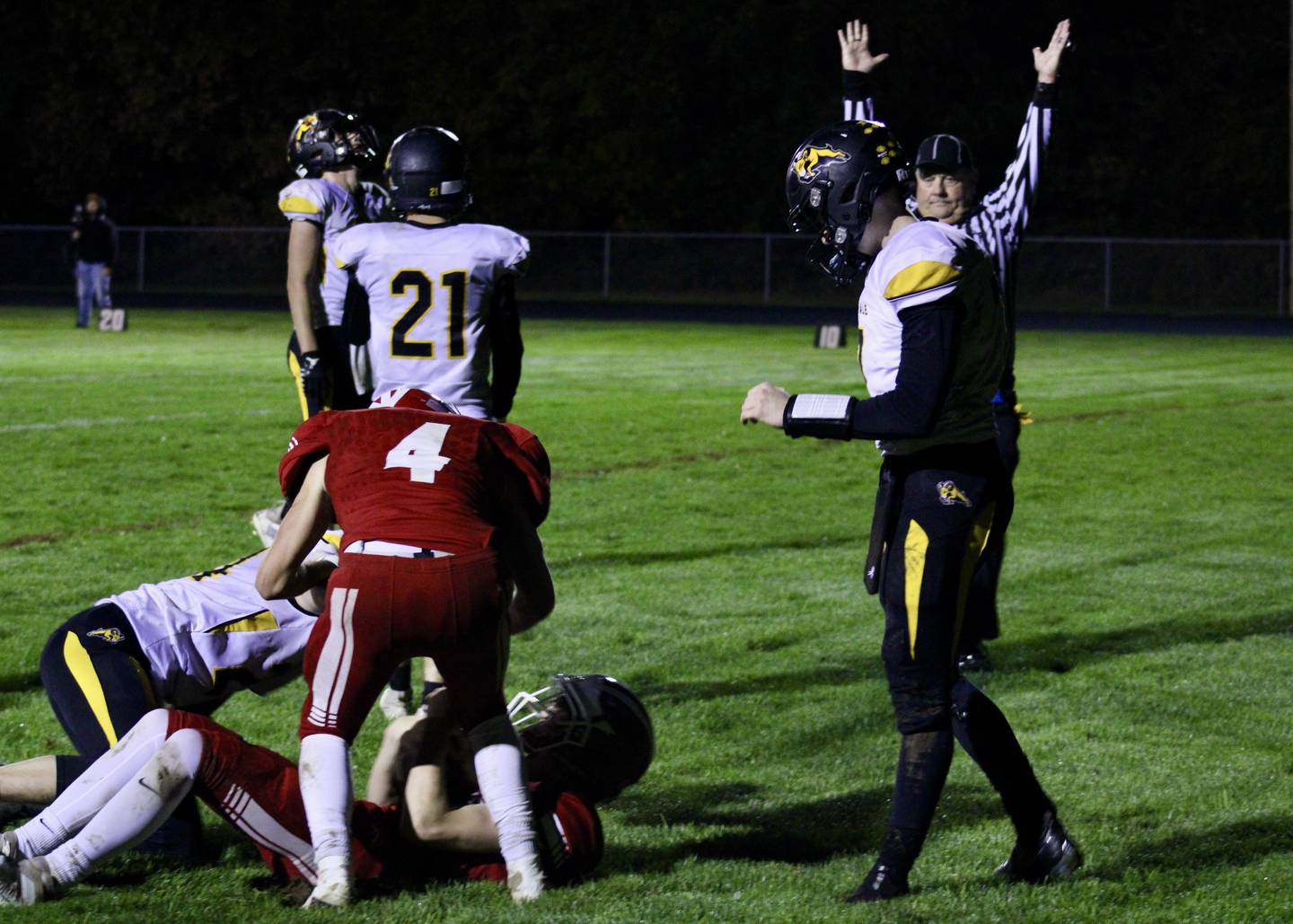 But it was his pass reception in the end zone as the first half expired that was the most electrifying play. From the 26, Mouw took the snap with 2.9 seconds on the clock and tossed it to where two receivers tracked in on the ball. Harassed by defenders, Newman leaped up and hauled in Mouw's pass.
It not only put Morrison ahead 28-14 at half, it set the tone for the remainder of the contest.
Morrison's defense twice sacked Riverdale's quarterback, and also covered two fumbles.
Morrison added one more score in the second half. From the 3, Alex Anderson took the handoff and ran to the outside, then broke for the end zone.
Anderson finished with 13 carries and 117 yards.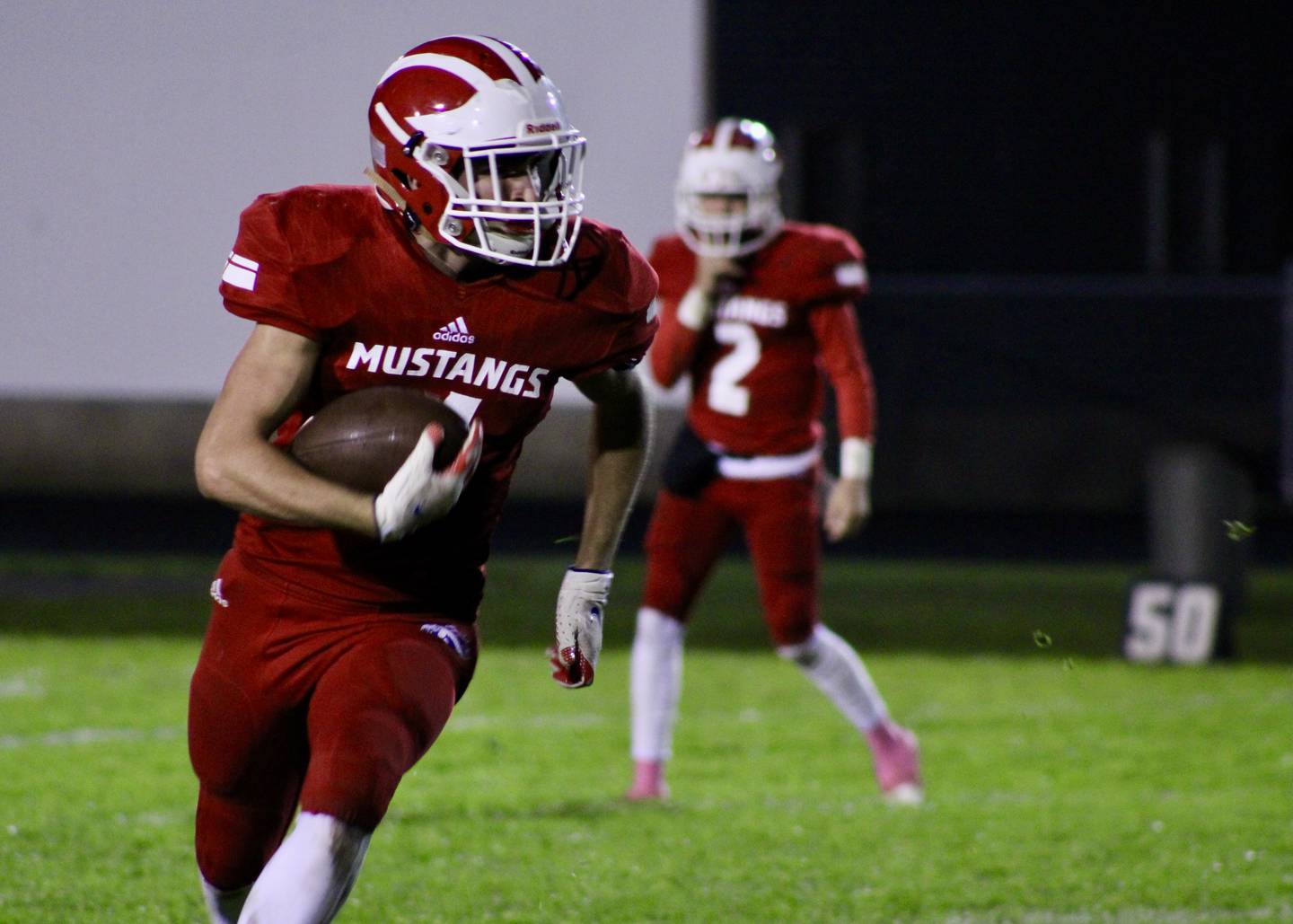 The first half had more give and take, as Riverdale tried to answer each time Morrison scored.
Morrison got on board on its first possession, six plays that led to Anderson's 4-yard touchdown run at 9:02 of the first quarter.
Morrison scored again early in the second period, as Strating ran it in from the 3-yard line. The point-after attempt failed.
Riverdale quarterback Gage Hugart broke free with a run right, then rambled down the sideline for 43 yards and a touchdown at 10:08 of the second quarter.
Mouw, who completed his first six passes, then connected from 6 yards out Strating at 5:08 of the second quarter.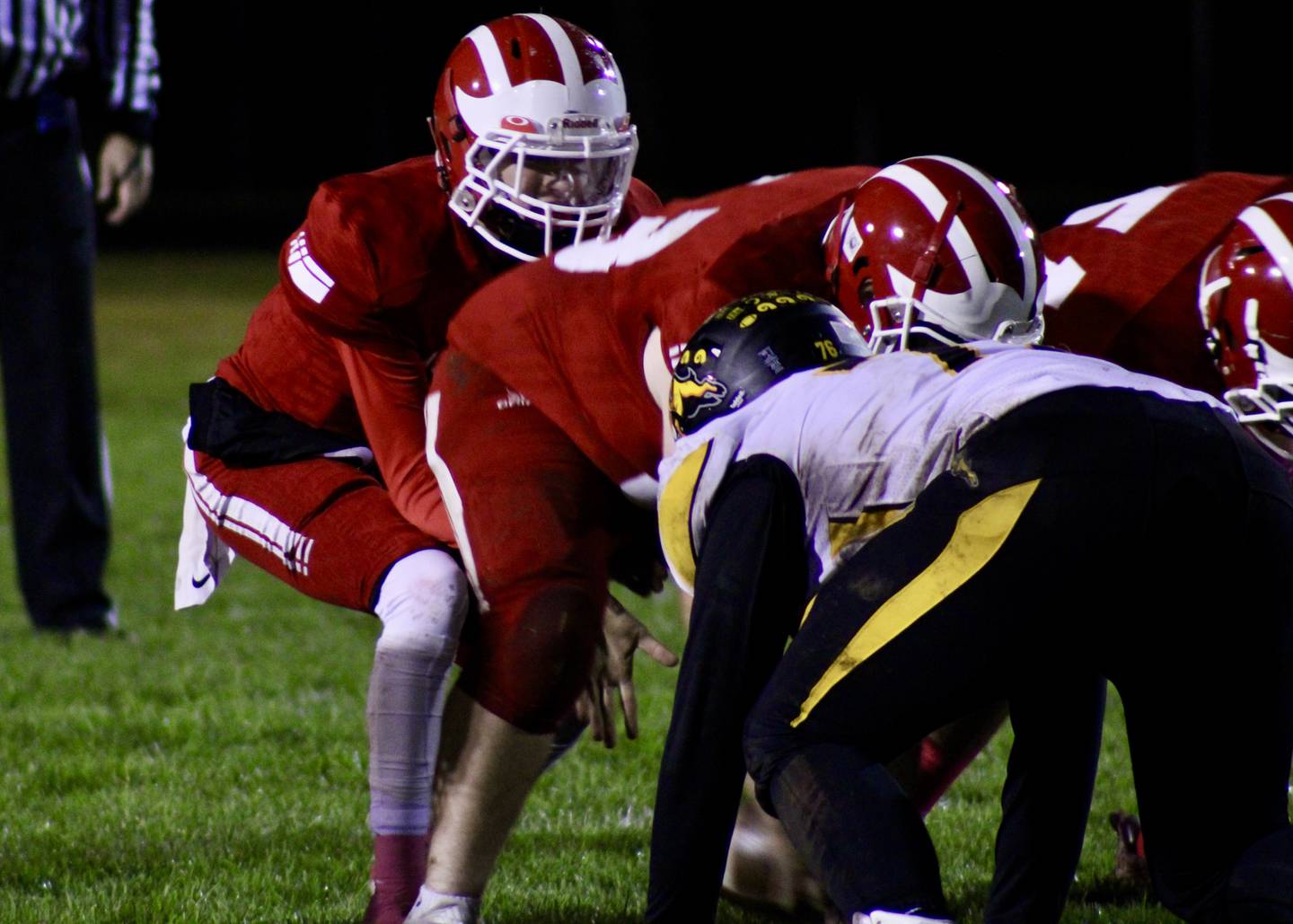 With 1:03 left, Hugart heaved the ball to Cole Jennings, who caught it on the run and raced down field for a 79-yard touchdown. The point after run was good.
That's when Morrison answered as time expired in the first half. It covered Riverdale's attempt on an onside kick, then a 15-yard run by Thomas Daughin and good runs by Anderson put Morrison within striking distance.
The teams close out their schedules next week. Riverdale is home against Sherrard, while Morrison is on the road against Erie-Prophetstown.