WEST CHICAGO – Who dials long distance anymore?
Answer: The Wheaton Academy football team.
Outside of a 1-yard touchdown run late in its 49-7 victory over visiting St. Edward on Thursday, the Warriors gave the Green Wave the long distance runaround en route to clinching a playoff berth.
Senior quarterback David Dorn rushed for a 35-yard touchdown and then threw touchdown passes of 29 and 23 yards.
Junior quarterback Belay Brummel contributed touchdown passes of 36 yards and 23 yards, and had a 20-yard run to set up the latter score.
[ Photos: Wheaton Academy vs. St. Edward ]
Even on defense there was distance. Senior middle linebacker Peter Johanik had a 23-yard interception return in the first quarter that staked the Warriors to a 14-0 lead.
Sensing a pattern here?
"Our scheming was awesome this week," Dorn said. "I think the coaches put together a great scheme, and obviously, we've got athletes. We've got Peter Johanik out there and Joe Bracy and we just make plays."
Said Brummel, "I just feel like we're a team that we can make big plays at any moment. We've got big playmakers, The plays aren't made to be big, but we make one cut and it's a 50-yard touchdown."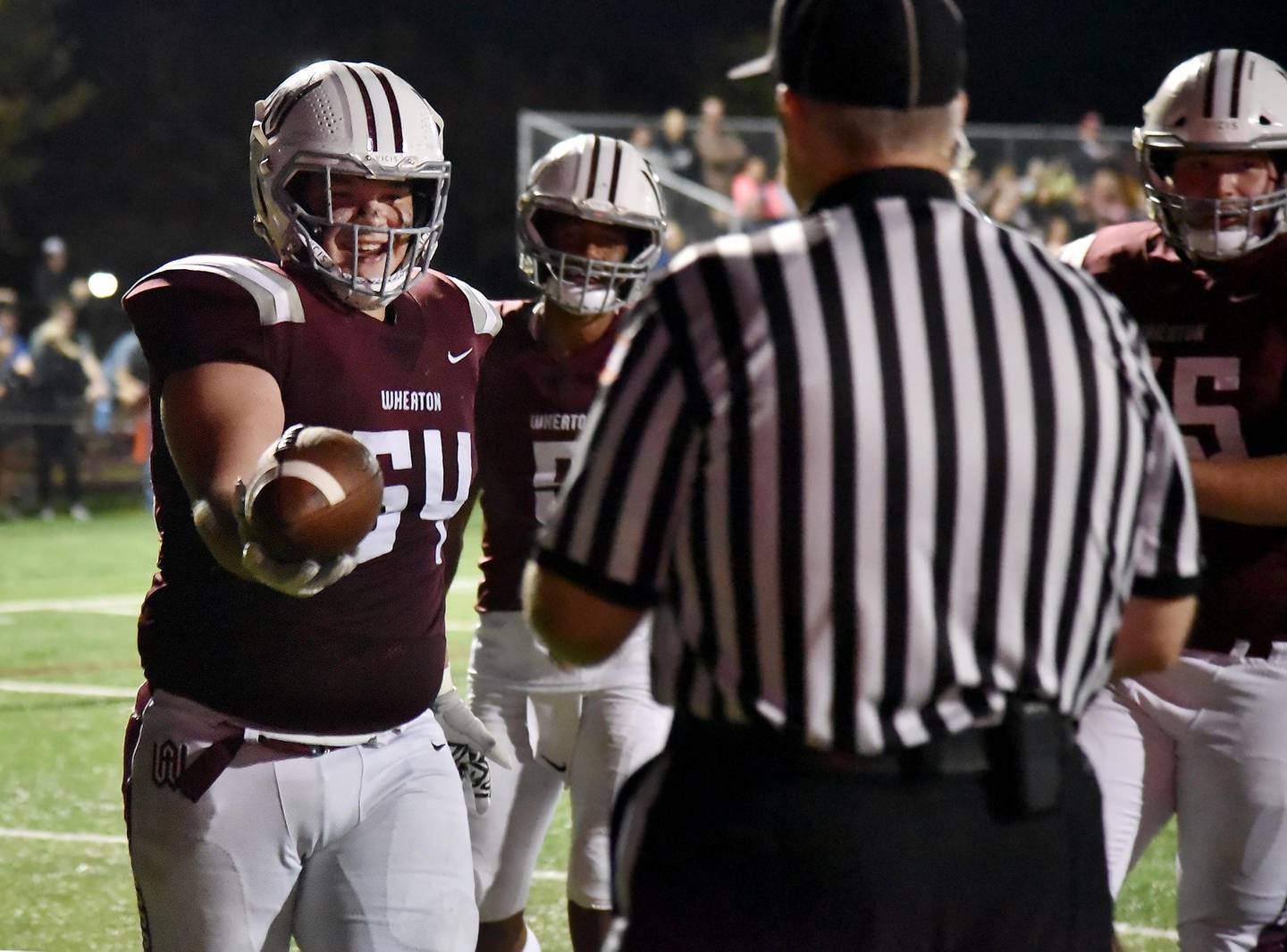 It didn't take long for the Warriors (5-2, 4-1 in the Metro Suburban Blue) to strike big. On their second play from scrimmage, Dorn swept right on a keeper and dashed down the St. Edward sideline for a 35-yard touchdown run.
The Green Wave could only get as far as their own 23 on its ensuing possession before Johanik stepped in front of a pass by junior quarterback Luciano Rolando and returned it for a touchdown.
"Obviously, that's a huge asset of our team, defensive turnovers and touchdowns," Johanik said. "I always talk to the guys, that's something you'll only see once from me, coming from lineman and everything."
The Warriors never looked back, but it wasn't all bad news for St. Edward. Consider the 122 yards on 14 carries by sophomore running back Jack Wright — 87 of which came on his team's only touchdown, late in the fourth quarter.
"I cut it back because it was an outside run, and then I saw a bunch of grass and I took off," Wright said. "It felt great."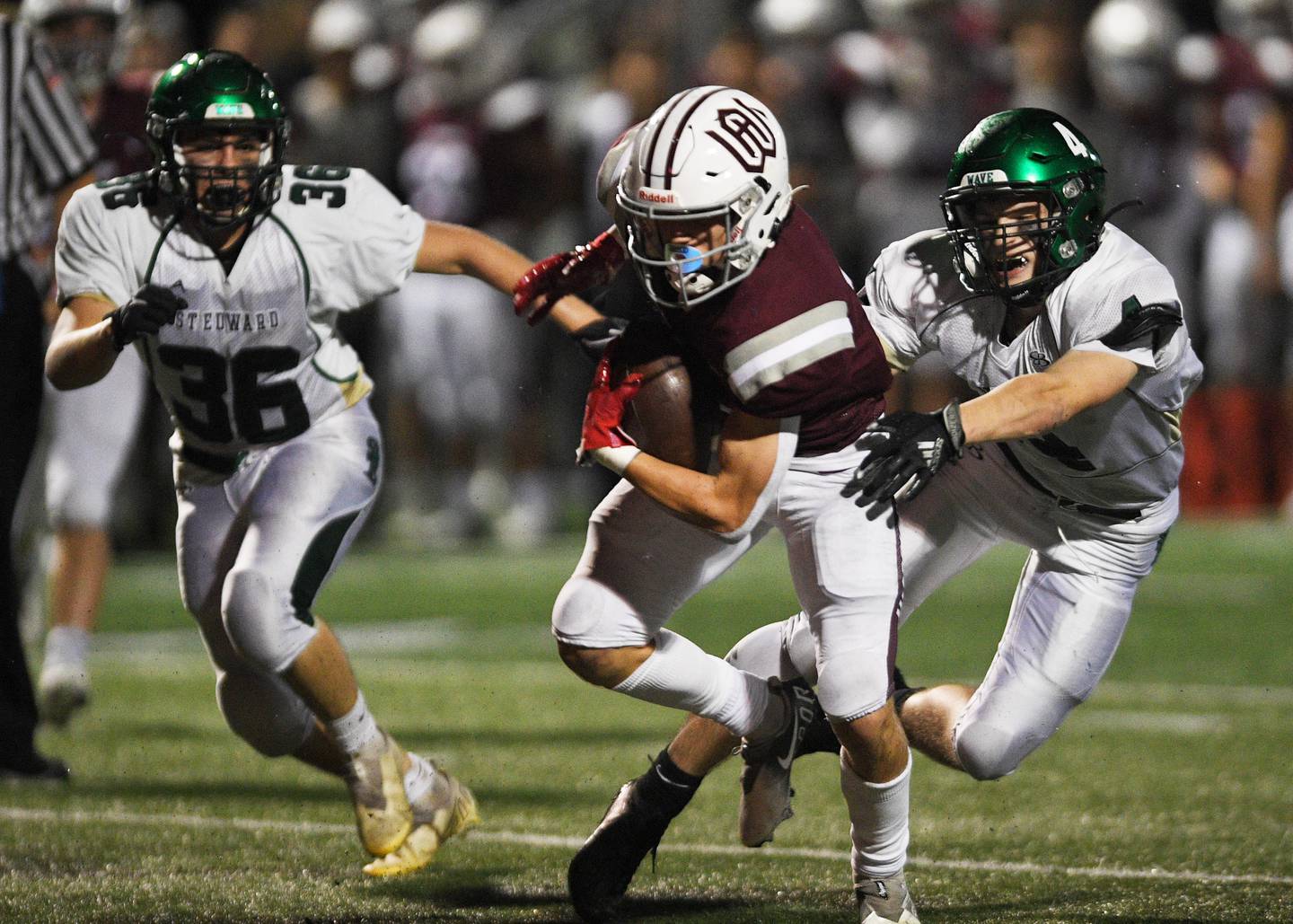 Green Wave coach Mike Rolando lamented many things in the loss, but noted that with two games left, his 3-4 team (2-2 in the Metro Suburban Red) still has a shot at the playoffs.
"We've got three wins," Rolando said. "We knew this was going to be a tough game. This is one of the premier programs in our league. We were way outnumbered and outsized, so we thought we'd come in and give them a good fight."
The next goal for Wheaton Academy is to do something that's never been done in school history, coach Jim Johanik said ... secure a home playoff game.
"We would love to see a home game here," Johanik said. "There are a lot of firsts for our program, and that's on our bucket list."