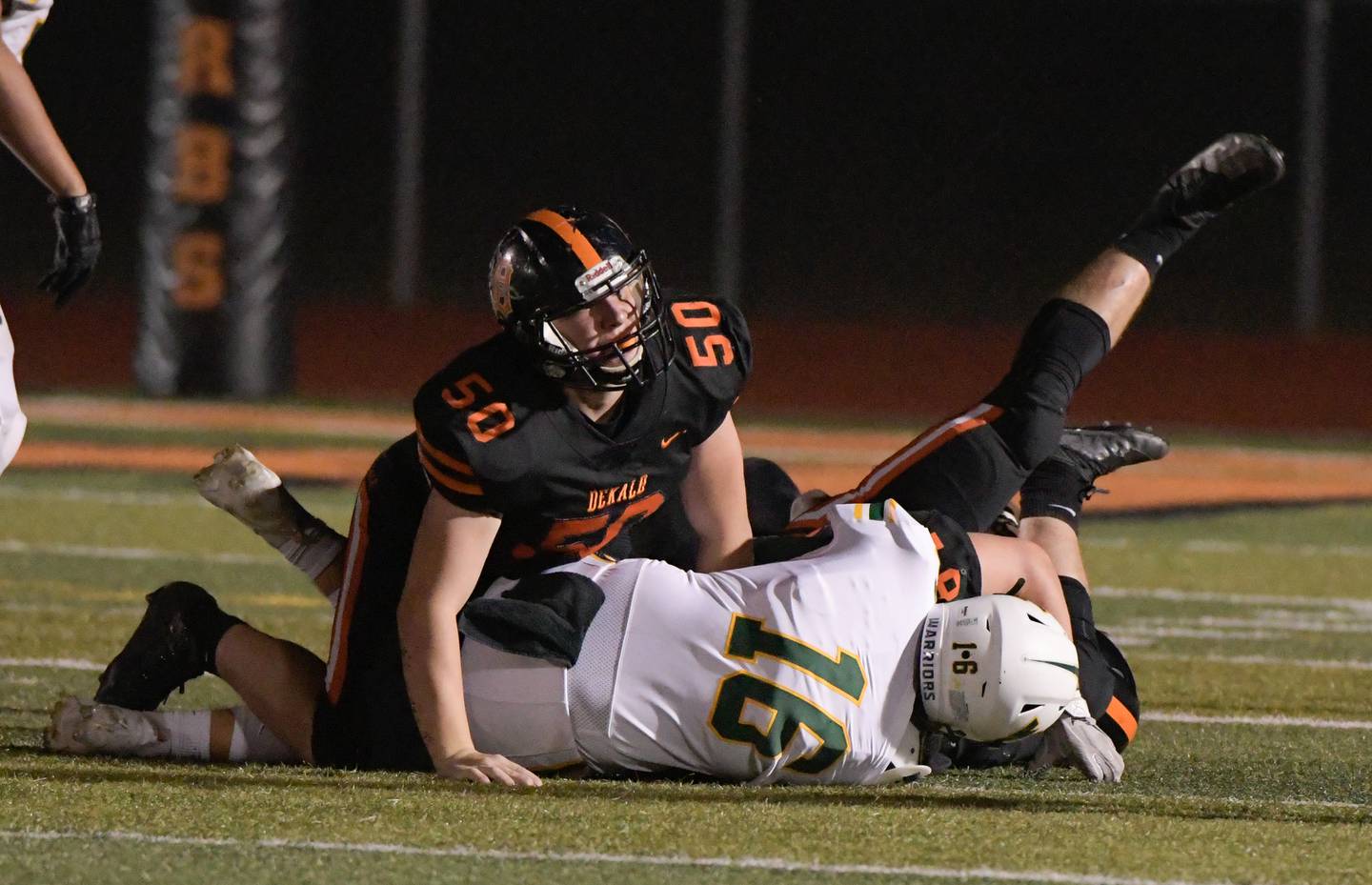 Waubonsie Valley 17, DeKalb 10: The Warriors got a late touchdown pass to top the Barbs in DeKalb.
[ Photos: Waubonsie Valley knocks off DeKalb ]
Richmond-Burton 42, Sycamore 20: The Rockets scored touchdowns on their first three possessions then held off a Sycamore rally on Friday.
[ Photos: Richmond-Burton vs. Sycamore football ]
Morris 49, Kaneland 35: Morris ran for 555 yards, including 352 for Ashton Yard, in its win at Kaneland on Friday.
Genoa-Kingston 47, Oregon 0: The Cogs recorded a shutout for the second straight week and six different backs scored a touchdown in the win.
Amboy 60, Hiawatha 36: The Clippers put up 38 points in the second quarter to knock off Hiawatha.