For more than 100 years, there have been outstanding running backs who have produced memorable performances wearing Ottawa football uniforms.
In Friday's win over Woodstock North, senior Javarius Whitfield – who already had produced an outstanding game against Sandwich in the season opener with 205 yards rushing and four touchdowns –put his name alongside many of the greats who have carried the ball for the Pirates over the years.
With his 292 yards rushing – the fifth most in a game for a Pirates ballcarrier – Whitfield became only the third player in Ottawa history to have two or more 200-plus-yard games in a season, joining Michael Hermosillo (2011, 2012) and Garin Harcar (2003, 2004).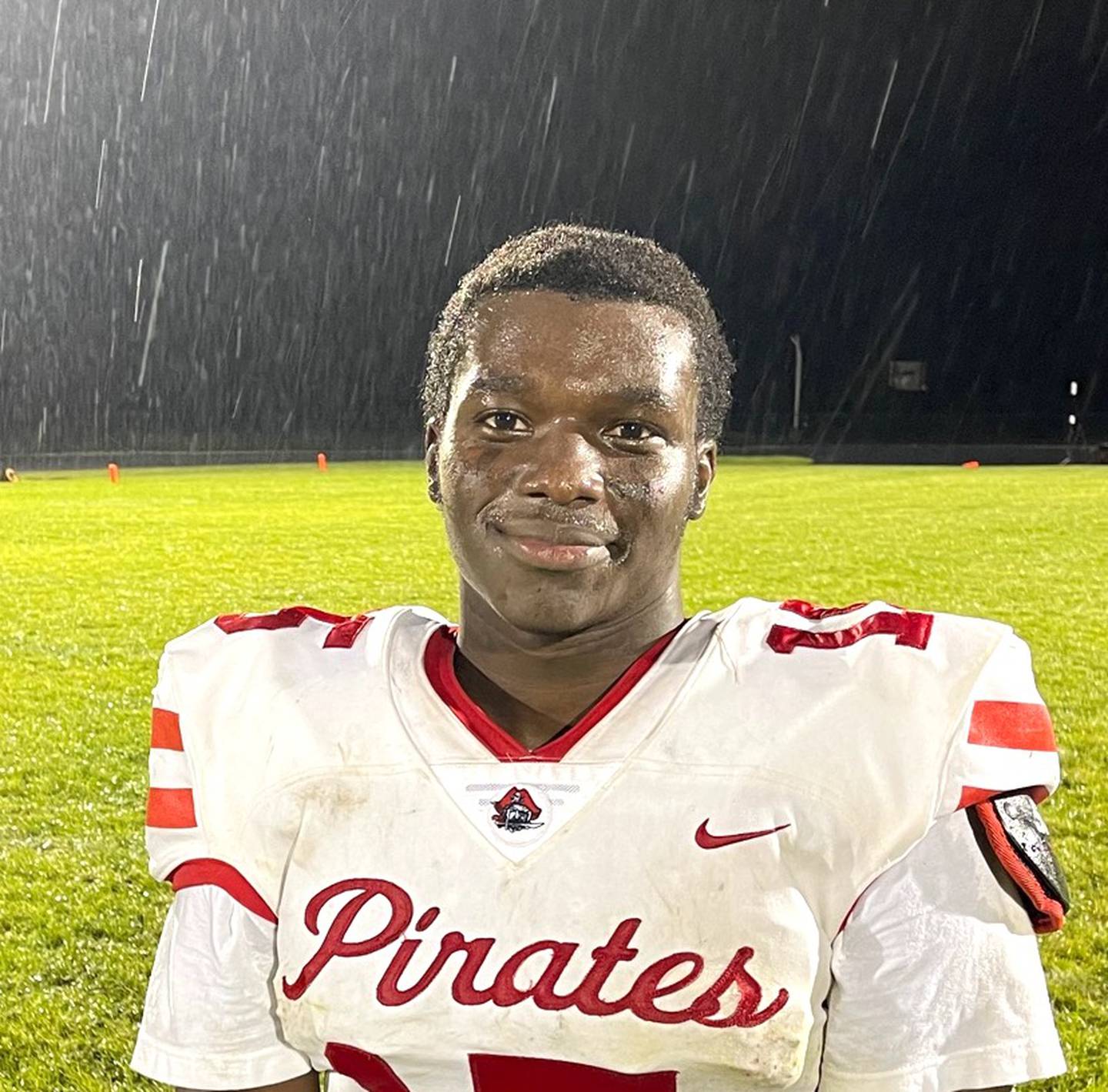 His 30 carries tied him for 16th on the all-time list with Hermosillo (2011 vs. Dixon), Travis Harth (1997 vs. Peoria Manual), Randy Michelini (1977 vs. Dixon) and Gary Vicini (1971 vs. Kewanee), while his four rushing touchdowns against the Thunder matched his aforementioned total against the Indians when he became the 11th player to accomplish the feat.
– Brian Hoxsey
Flanagan-Cornell/Woodland back in practice
After being forced to forfeit their Week 5 eight-man game against Polo because of Flanagan-Cornell High School temporarily moving to remote learning last week in an effort to contain the coronavirus, FCW returned to practice Monday and hopes to be able to play its Week 6 game at undefeated Martinsville, coach Todd Reed confirmed Monday.
Friday's forfeit snapped a three-game winning streak for the Falcons, who are 3-2 and still in excellent position to make the Illinois 8-Man Football Association postseason.
– J.T. Pedelty
Marquette's 656 yards its most since ...
Shining offensively is something the Marquette Crusaders are getting really good at these days, but that should come as no surprise to their fans.
In Friday's 62-42 victory over Chicago Hope Academy, their 656 total yards – with 26 first downs and an amazing 9.37 yards a play – were the most in a game since a 40-28 win over Rockford Christian Life in 2013 and the 513 rushing yards the most since a 62-12 victory over South Beloit in 2017.
But that's not all. That impressive point total was the eighth time since 2013 that MA reached the 60-point milestone, the last two in 2018 in a 68-0 win at Mooseheart and a 63-0 victory at River Valley, on the heels of three such games in 2017.
It also was the 53rd time since the 2012 season – the program's first in the Northeastern Athletic Conference – that the Cru have scored 40 or more points. Their 234 points through the first five weeks this fall are just short of the 243 points Marquette scored to this point in the 2016 season, when it posted nine games of more than 40 points.
Finally, in that single game against Hope, Marquette was just a stone's throw away from the 91 points scored in the entire 2010 season, the year Jobst first took over the program.
– Charlie Ellerbrock
Streator's Benning on pace for passing records
Sophomore quarterback Christian Benning is on pace to not only surpass 1,000 passing yards this season for Streator, but fly by it, approach 1,500 and set a school record.
After his 7-of-11, 175-yard second half Friday in a home loss to Manteno, the Bulldogs QB is at 864 yards passing this season. That average of 172.8 yards a game would put Benning at 1,555 yards on the season if he can keep up the passing pace down the stretch against a demanding schedule.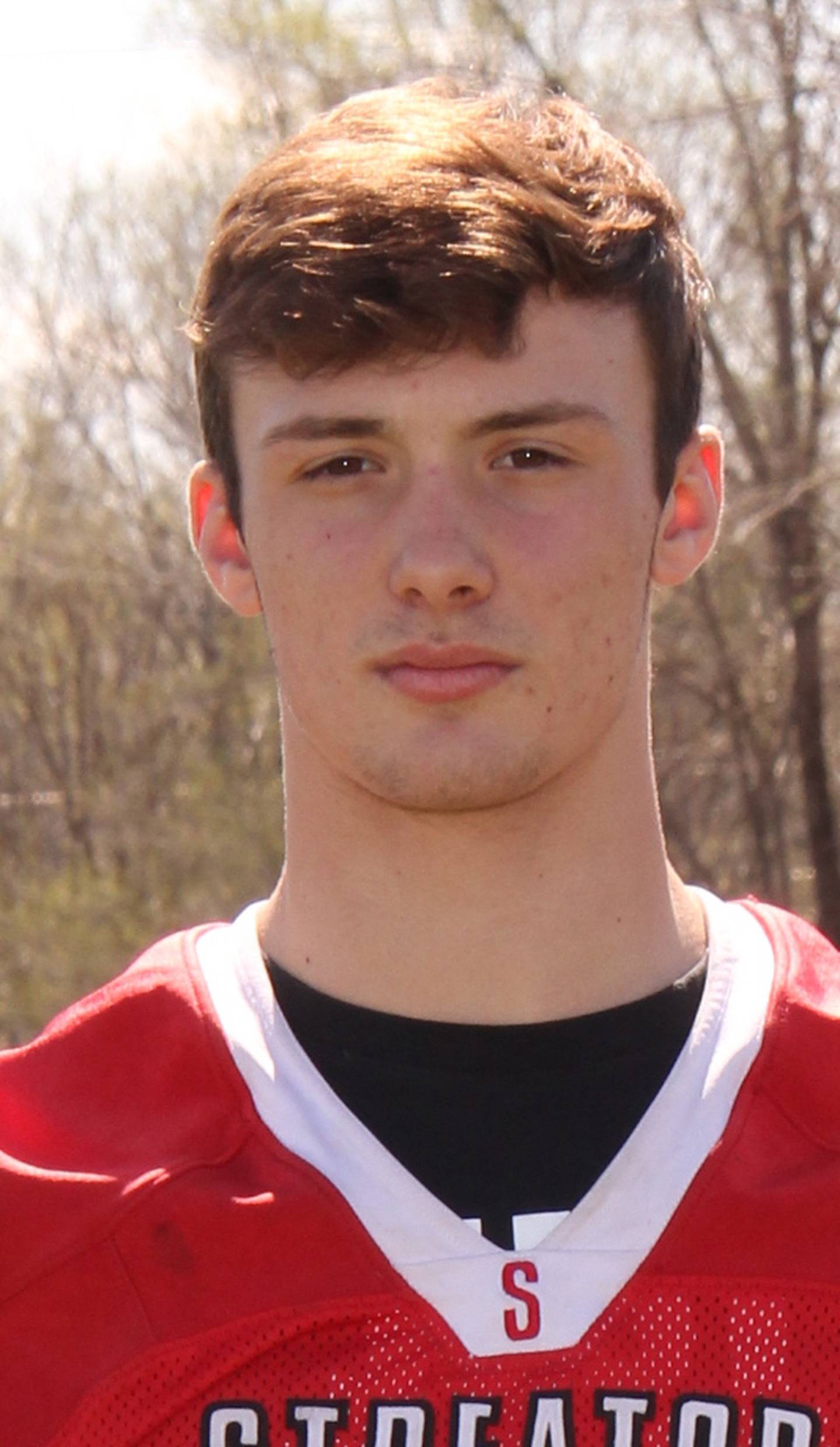 Streator's single-season record for passing yards is the 1,112 in 1997 set by Brian Stevens. John Benckendorf in 2016 threw for 1,098, with Benckendorf the career leader with 2,257 passing yards as a Bulldog.
– Brian Hoxsey
Speaking of the Bulldogs' remaining schedule ...
Streator, now at 3-2 after back-to-back losses, has a tough road ahead as it seeks two more wins for a likely playoff berth.
Three of the Bulldogs' four remaining opponents won in Week 5, meaning all four now carry winning records – Peotone (3-2), Reed-Custer (5-0), Wilmington (5-0) and Coal City (3-2).
– J.T. Pedelty
Facing L-P helped Ottawa get ready for Woodstock North
In the age of the spread, pistol and RPO football, offenses like the triple option once prevalent across high school football now have become fairly rare.
That makes preparing for, and containing it, that much more difficult. That's why Ottawa was glad it got a second crack at it and gave an assist to rival La Salle-Peru for preparing it for Woodstock North on Friday.
The Pirates got a healthy dose of this option offense in Week 3, when rival La Salle-Peru rushed for 358 yards in a 28-0 win. Having already had to practice for it, Ottawa coach Chad Gross said he felt his team had a better feel of how to handle this now out-of-the-ordinary offense before Friday's 36-21 win over the Thunder.
"The big thing with the triple option is that it's assignment football," he said. "You only do your job. If you have the quarterback, you have the quarterback. If you have the fullback, you have the fullback. They do block theirs differently from L-P, so we had to come up with a different game plan for these guys., and they had some nice runs at times. Their fullback runs really hard, and their quarterback made some good decisions. I thought they really hurt us with their counter.
"But I felt it seemed comfortable to these kids seeing L-P and the high level they run it at a couple of weeks ago."
That mainly showed in the second half. After Woodstock North controlled possession for 15:40 of the first half, Ottawa controlled the clock in the second half, limiting the Thunder to 9:25 of clock time. Even better, Woodstock North's three most crucial possessions of that second half – with the game in play at 15-13 – lasted only a total of 14 plays. That's less than Woodstock North's first possession of the entire game, a 15-play drive that ate up more than nine minutes of clock time.
– Andy Tavegia
Connor's loss a loss for area football
Phil Conner – longtime assistant football coach at Flanagan (later Flanagan-Cornell/Woodland) and more recently Seneca – died peacefully last week after an eight-year battle with cancer.
He will be missed by all who knew him, both on the sideline and away from it.
– J.T. Pedelty