GENESEO – Even before it started raining on Friday night at Bob Reade Field, Sterling's defense had clamped down, setting the stage for an 31-0 victory.
Geneseo (2-3) looked crisp at the outset, with AJ Weller completing his first pass for a 12-yard gain.
But after that, 5A ninth-ranked Sterling (4-1) brought pressure and Weller was soon overthrowing his targets. Sterling also got a sack play to force a three and out.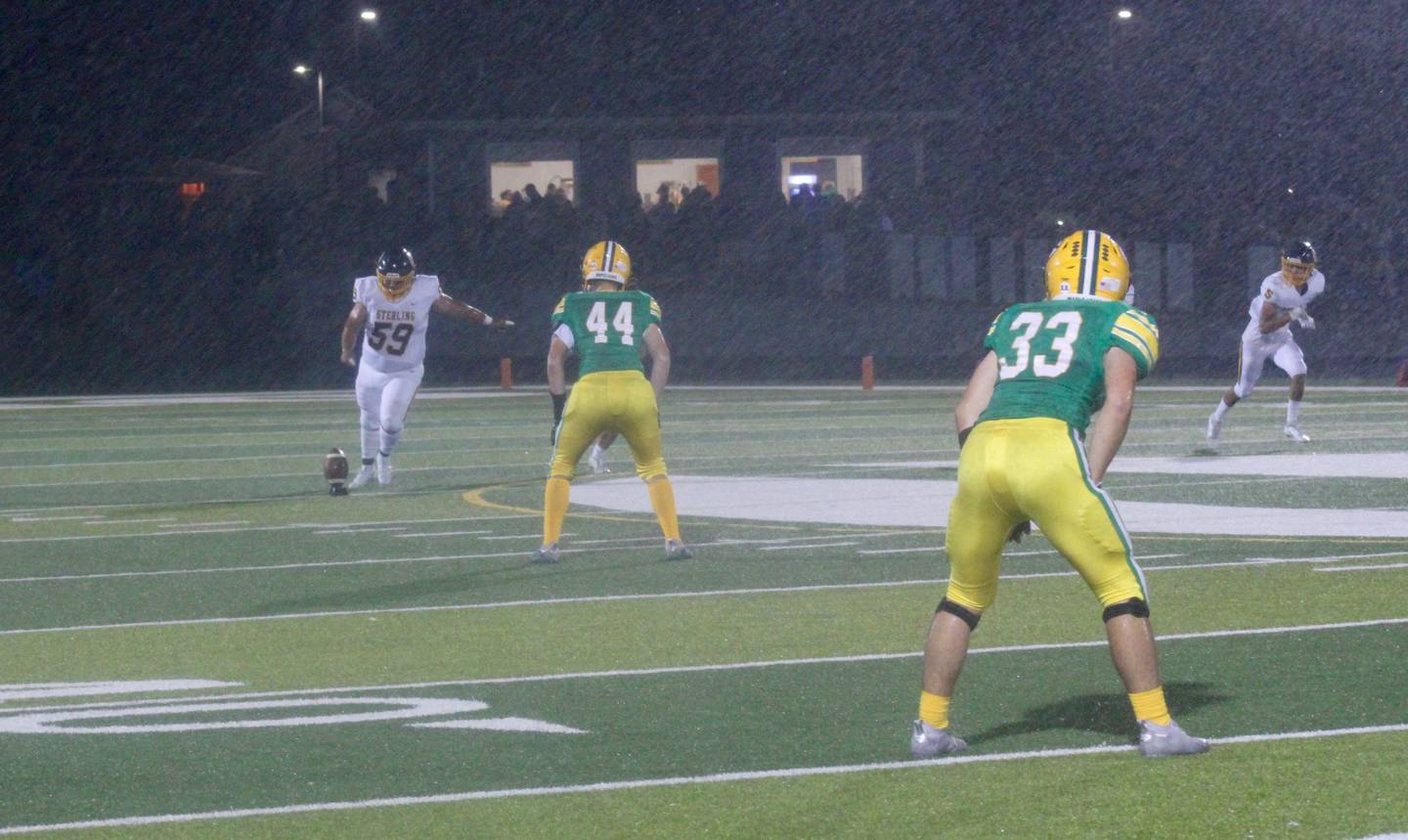 Geneseo had to punt on its first three possessions.
Sterling coach Jonathan Schlemmer said the defensive scheme formulated by coordinator Mike LeMay and implemented by the other coaches did the trick.
"Biggest thing we talked about all week. ... Got to play downhill, got to play fast," Schlemmer said. "I thought our defense played really fast tonight. Did a good job."
Then the sky opened up. The rain wasn't hard, but it was persistent. It lasted until late in the fourth quarter. The initial downpour was accompanied by gusting winds. In fact, Geneseo's fourth punt play was pushed laterally across the width of the field.
By then, though, Sterling had its first score and wasn't looking back.
In the third quarter, Sterling completed a long drive that started at its own 35.
AJ Kested carried it over from the 3 with 7:52, and Luis Diaz added the extra point to make it 24-0.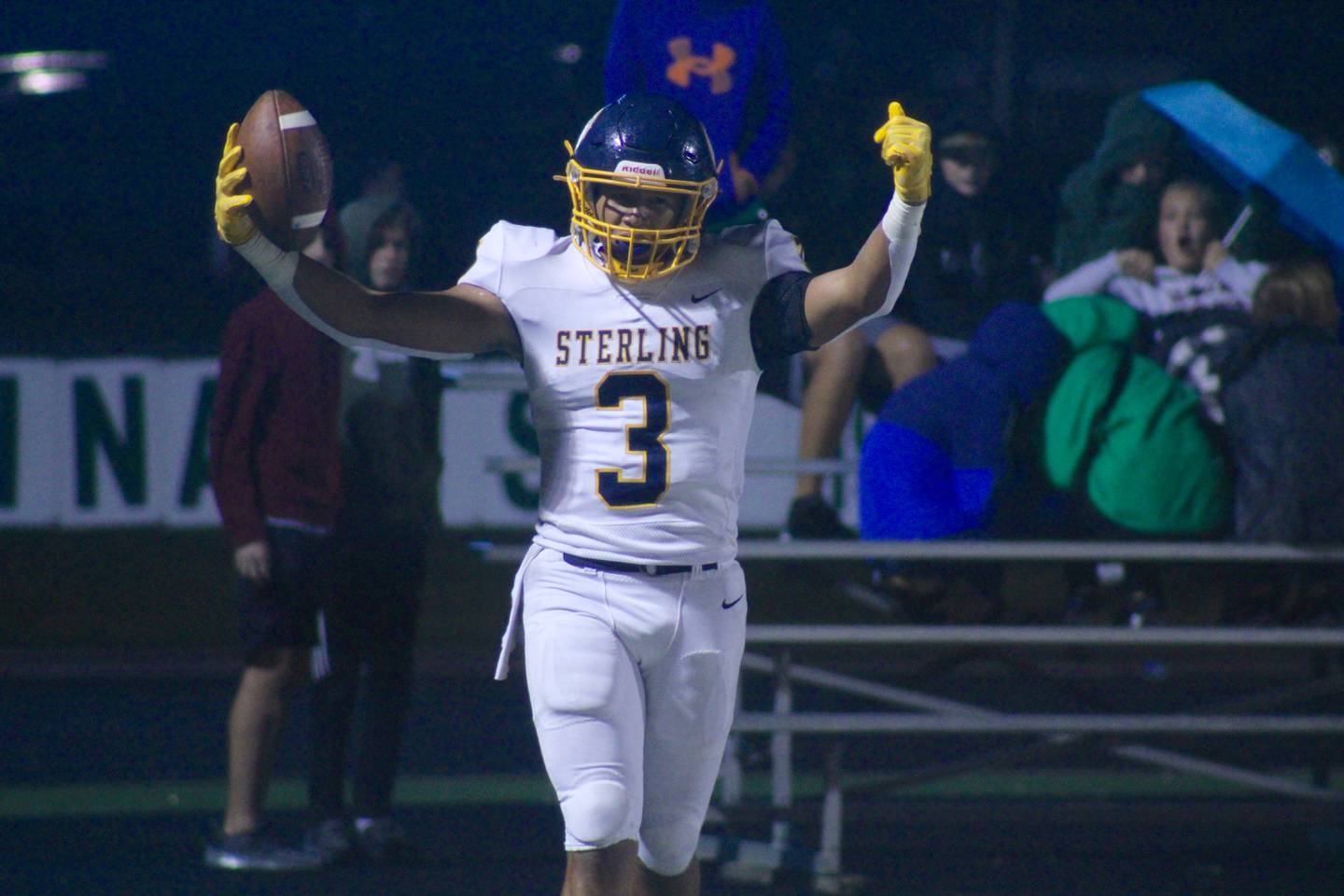 Then with 5:31, Antonio Tablante scored for the third time, this one a 4-yard run to complete a three-play drive that set Sterling solidly in front 31-0.
"Our O-line just made great holes for me," said Tablante, a junior running back. "Great running through. Made it easier on my end."
At halftime, Sterling led 17-0.
Two touchdown runs by Tablante and a field goal by Diaz were the key to the early lead.
Tablante scored on a 3-yard run with 7:52 left in the first quarter. That completed an 11-play drive that started on the Sterling 38.
Tablante then broke free from the Sterling 44 and carried it all the way in for a touchdown with 39 seconds left in the first.
Just before halftime, Diaz kicked a field goal from about 20 yards out.
"Team chemistry is just amazing right now," Tablante said.