STERLING – After back-to-back close games, the Sterling football team was ready for a breather. The Golden Warriors got one Friday night against Alleman.
Sterling scored on all but one of its first-half drives, and also added an interception return by Tyree Kelly as it bolted a huge halftime lead en route to a 49-7 win on Prescott Memorial Field at Roscoe Eades Stadium.
The Warriors (3-1, 2-0) ran for 200 yards in the first half with five different backs, and both quarterbacks – Colt Adams and Garrett Polson – threw touchdown passes before the break. Sterling ran only two plays in its own territory in the first half.
"Our O-line made it really easy on us, that's all I can say," Kelly said. "There were big holes and a lot of open space for us."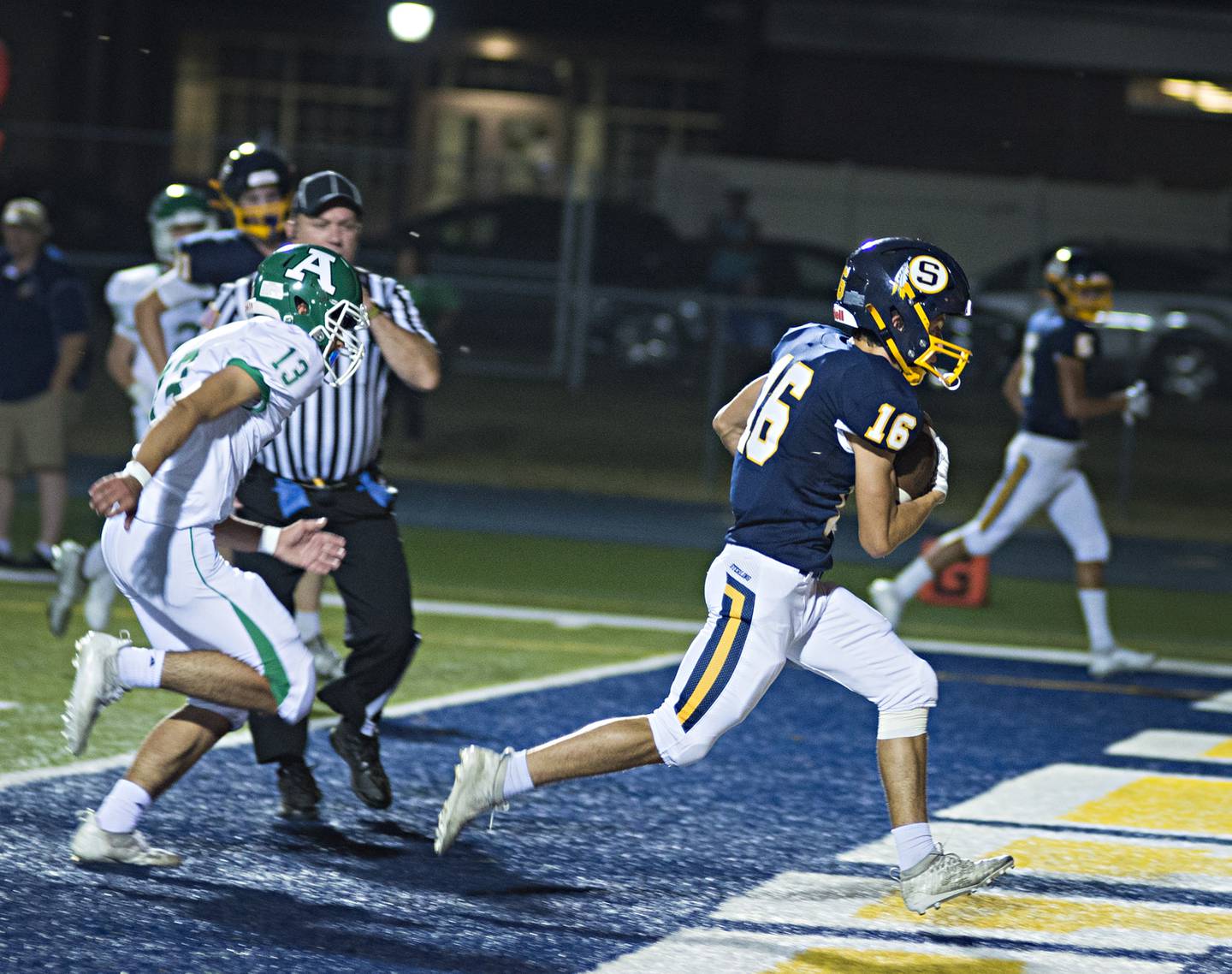 The Warriors ran only 25 plays and scored six touchdowns before the break. Antonio Tablante scored on runs of 29 and 2 yards, and Adams connected with Carter Ryan on touchdown tosses of 17 and 3 yards. Kelly also added a 16-yard TD run, and Polson threw a scoring strike to Jaryn Garza.
Sterling had only two drives in the second half thanks to the running clock, missing a field goal after an 11-play drive that took up most of the third quarter, then punting for the first time with less than two minutes to go in the game.
The Warriors score on both offense and defense, with Kelly's pick-6, ad had a punt return touchdown called back on a penalty.
"He just really threw it right to me," Kelly said of the interception. "It was good to get it, after having two called back and one not counted, it's just good to finally have one. And then for it be a pick-6 really makes up for it."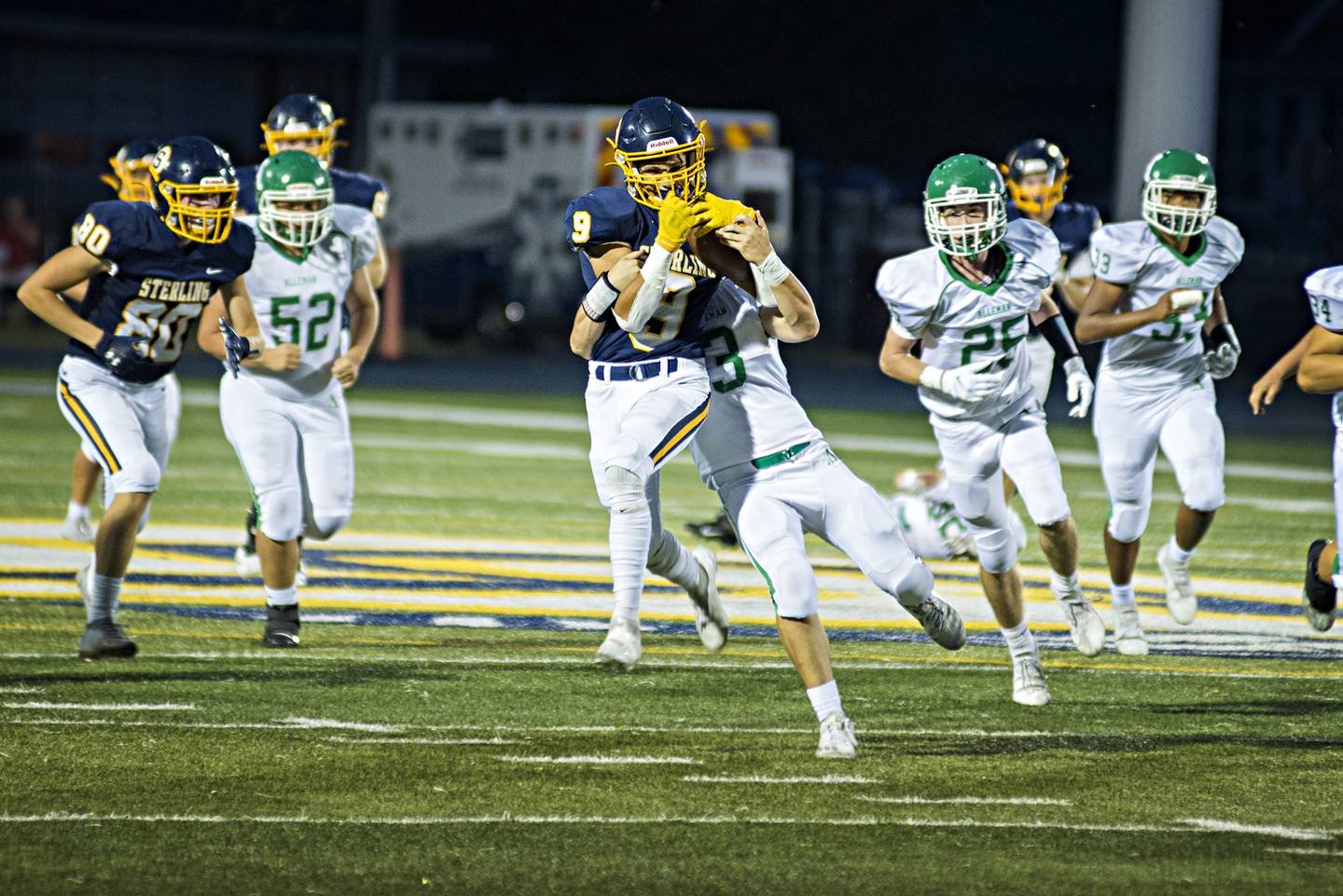 The defense was just as dominant. Sterling limited Alleman (0-4, 0-2) to minus-11 yards on the ground, incouding three sacks of Pioneer quarterback Quentin Fonseca. He completed 1 of 6 passes for 5 yards. Andrew Torres ran for 11 yards on 13 carries.
Alleman's average starting field position was its own 18-yard line, and the Pioneers did not convert a third down in eight tries.
"We came out here hoping to not even allow a first down, and we did that in the first half," Jason Farnham Jr. said. "We knew that we had to come off the ball hard and bring the heat. We knew they had a big tackle that we were going to have to go hard on my side, and that's what we did. We shut them down, did what we had to do."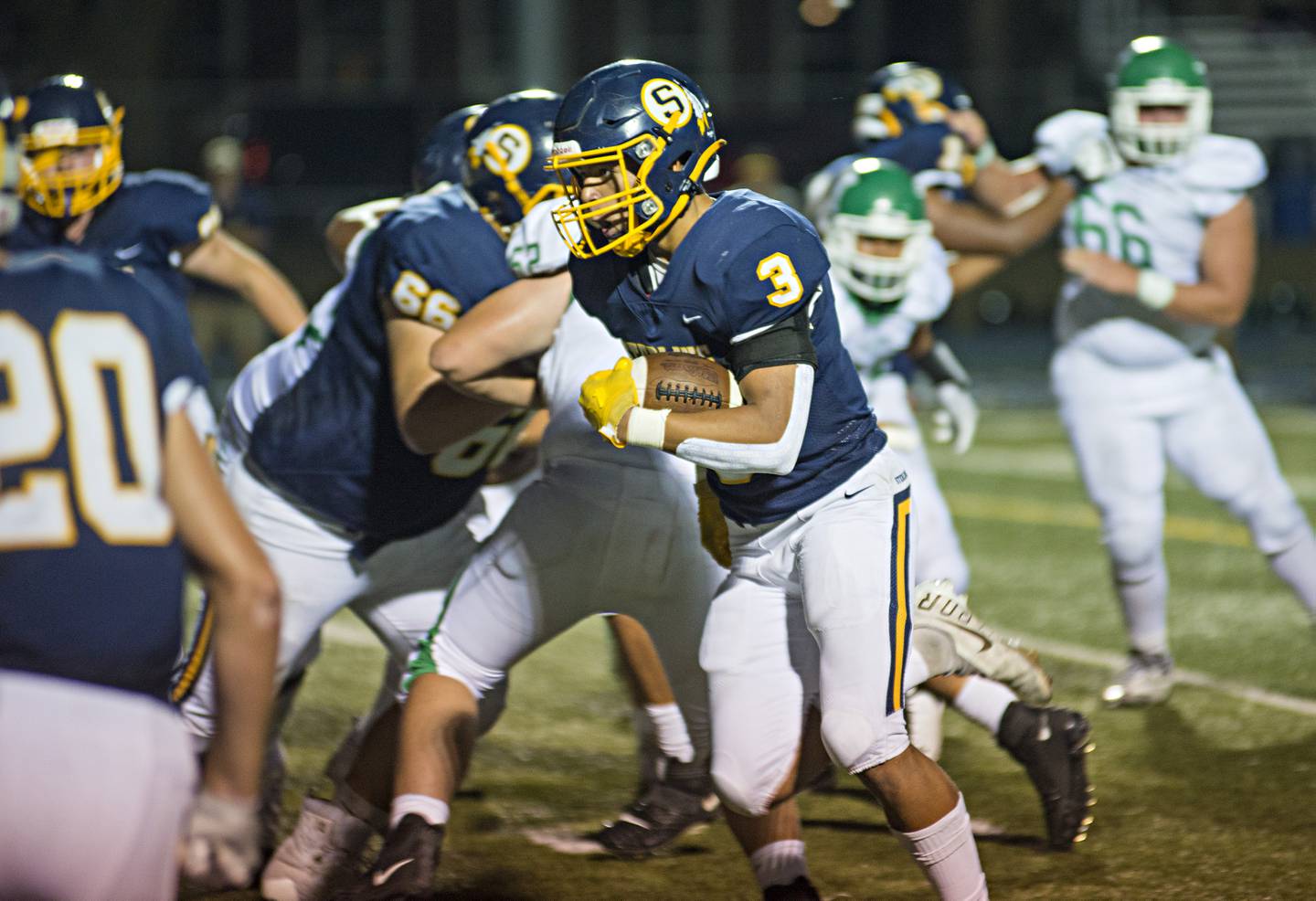 Adams' first TD pass to Ryan capped a three-play drive, then Kelly's pick-6 came on Alleman's next series. Tablante scored from 29 and 2 yards out on Sterling's next two series, then Adams connected with Ryan again from 3 yards out.
Kelly's TD run came after Sterling started at the Alleman 16 on its fifth offensive possession, then Polson found a wide-open Garza for a 49-0 lead with 4:44 left in the first half.
Tablante ended up with 64 yards on four carries, and Cale Ledergerber had 56 yards on nine ruches. AJ Kested ran for 40 yards.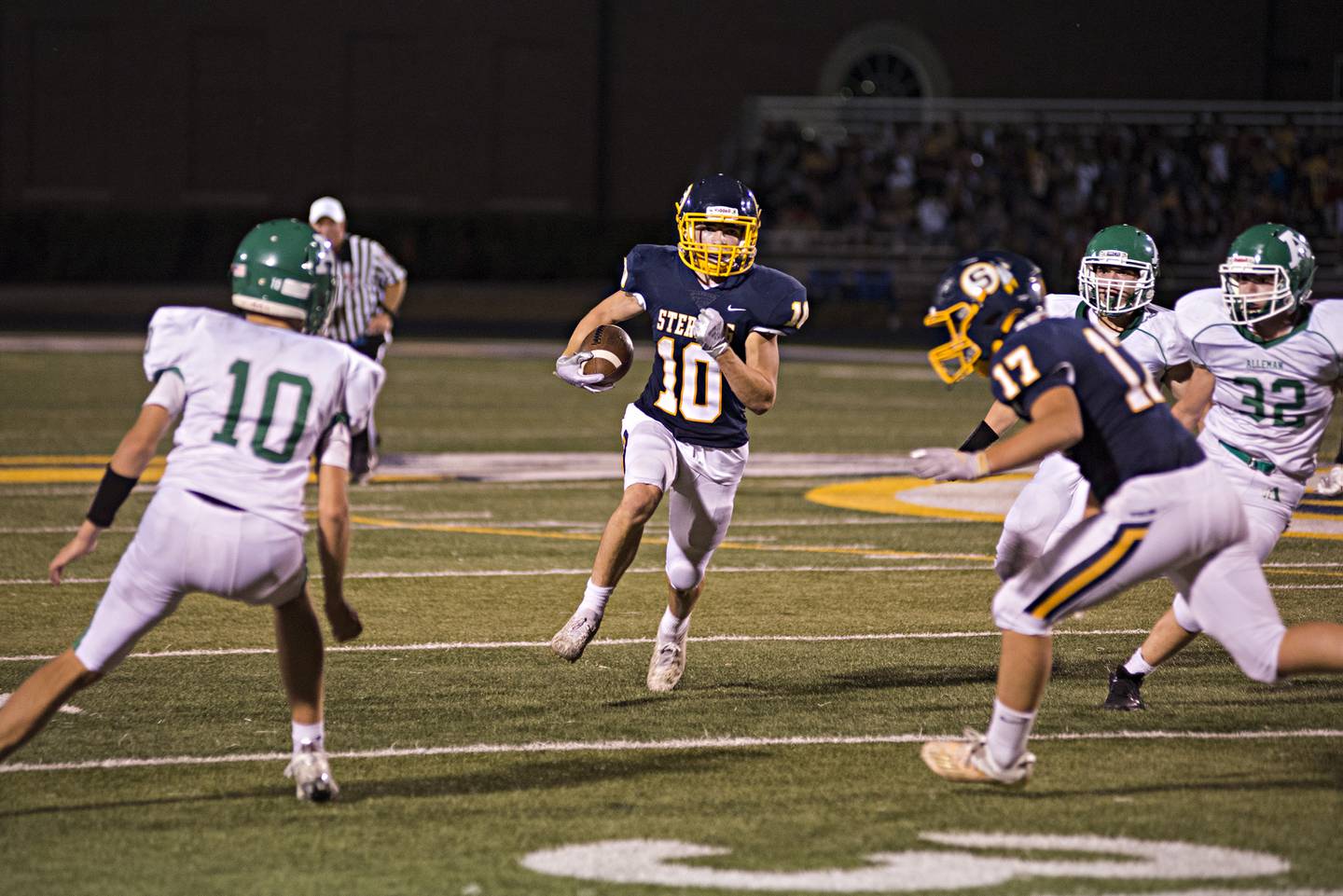 Alleman, which finished with 79 yards of total offense, scored its first touchdown of the season on its second half drive, covering 80 yards in 13 plays, the final one a 14-yard scoring strike from Fonseca to Jack Ellis with 5:48 to play after the drive took more than eight minutes off the clock. The Pioneers sideline erupted in celebration after the catch.
"I know some people would ask why we reacted the way we did, but for three games, these kids have played hard and we haven't gotten in the end zone. It was important to us to score," Alleman coach Fritz Dieudonne said. "My message to them at halftime was just to play hard. We didn't need to do anything special, just play hard.
"We're a young team – I've got freshman that had to touch the field tonight – but I can't doubt their effort or the pride they have in wearing the Alleman 'A' on their helmets, and I can't ask for more."