PLANO — For nearly 48 minutes Friday night the Plano Reapers went toe-to-toe with Richmond-Burton and its impressive football pedigree.
But then in the blink of an eye the Rockets rolled 80 yards to pull out a hard-fought 21-14 Kishwaukee River/Interstate Eight Blue conference victory.
The Rockets (4-0, 2-0) extended their winning streak to 24 games with the victory. The Reapers (3-1, 1-1) just missed out on their first 4-0 start since 2007 when they won the Class 3A title – but impressed in defeat.
"They're a state champion team so I feel good that we matched up with them pretty well," said Plano running back Ray Jones Jr., who finished with a game-high 137 yards rushing. "This game is going to fuel us. It'll make our offense better, our defense better."
Trailing 14-6 with less than eight minutes to play, Plano mounted its longest drive of the night. Jones did the bulk of the work, picking up 59 yards on that drive alone. His back-to-back 20-yard runs set up a first-and-goal. Three plays later Brandon Edmond punched it in to make it 14-12 with 3:52 left. A two-point conversion pass from Samuel Sifuentes to Tristan Canfield tied it.
The Rockets responded with their best drive of the night, led by Steven Siegel. He accounted for 71 of the 80 yards and the game-winning touchdown with just 1:16 to play. Siegel finished with 113 yards on 13 carries.
Still, the Reapers weren't done. A long kickoff return from Waleed Johnson put the ball in Rockets' territory and set up a near touchdown pass from Sifuentes. But the ball fell between two receivers who had gotten behind the Rockets defenders inside the 10. Sifuentes followed with a 16-yard strike to Johnson, but he was sacked and fumbled the ball away to Brock Wood to end Plano's last-ditch effort.
"It's disappointing," Reapers coach Rick Ponx said. "We worked hard and took them right to the end. This is two state championship teams, in my opinion. That's what that game was. Unfortunately somebody's got to lose. I told the kids if we play like that every single week we'll earn the right to maybe have another chance to play them."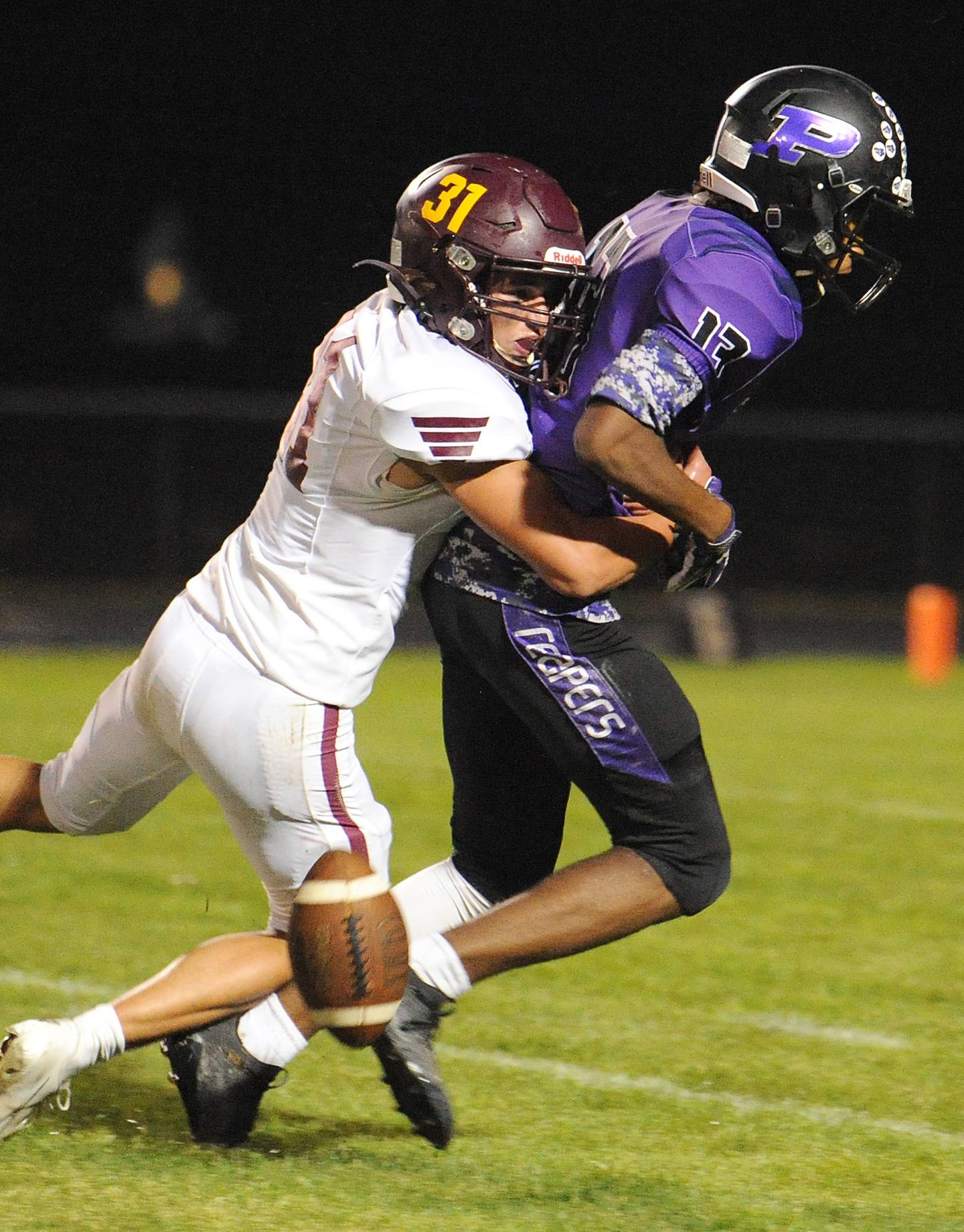 Wood, R-B's star two-way player who finished with a team-leading 133 yards rushing and two touchdowns, had given the Rockets a 7-0 lead on a 4-yard run with eight minutes left in the first half.
The Reapers responded late in the half when Sifuentes found Josh Padilla on a 12-yard pass that went through the hands of a defender at the goal line. The kick failed, leaving the Reapers down 7-6 at halftime.
The Rockets went up 14-6 on Wood's second four-yard scoring run midway through the fourth quarter, setting up the wild finish.
"We were a little flat in the beginning, and they came out firing, which is what they needed to do against us" Wood said. "We've been in some big games the past couple years so we know what we need to do to succeed. We all knew what to do to win."