Thanks to their huge Week 3 performances and Streator's 3-0 start to the season, Bulldogs wide receiver Aneefy Ford, quarterback Christian Benning and linebacker Seth Miles all were voted onto The Friday Night Drive Team of the Week for Week 3.
Over 8,800 votes were cast through FridayNightDrive.com.
While Miles' defensive performance – two tackles for loss plus a key fourth-quarter sack – was a game-saver, the show put on by Ford and Benning was record-setting.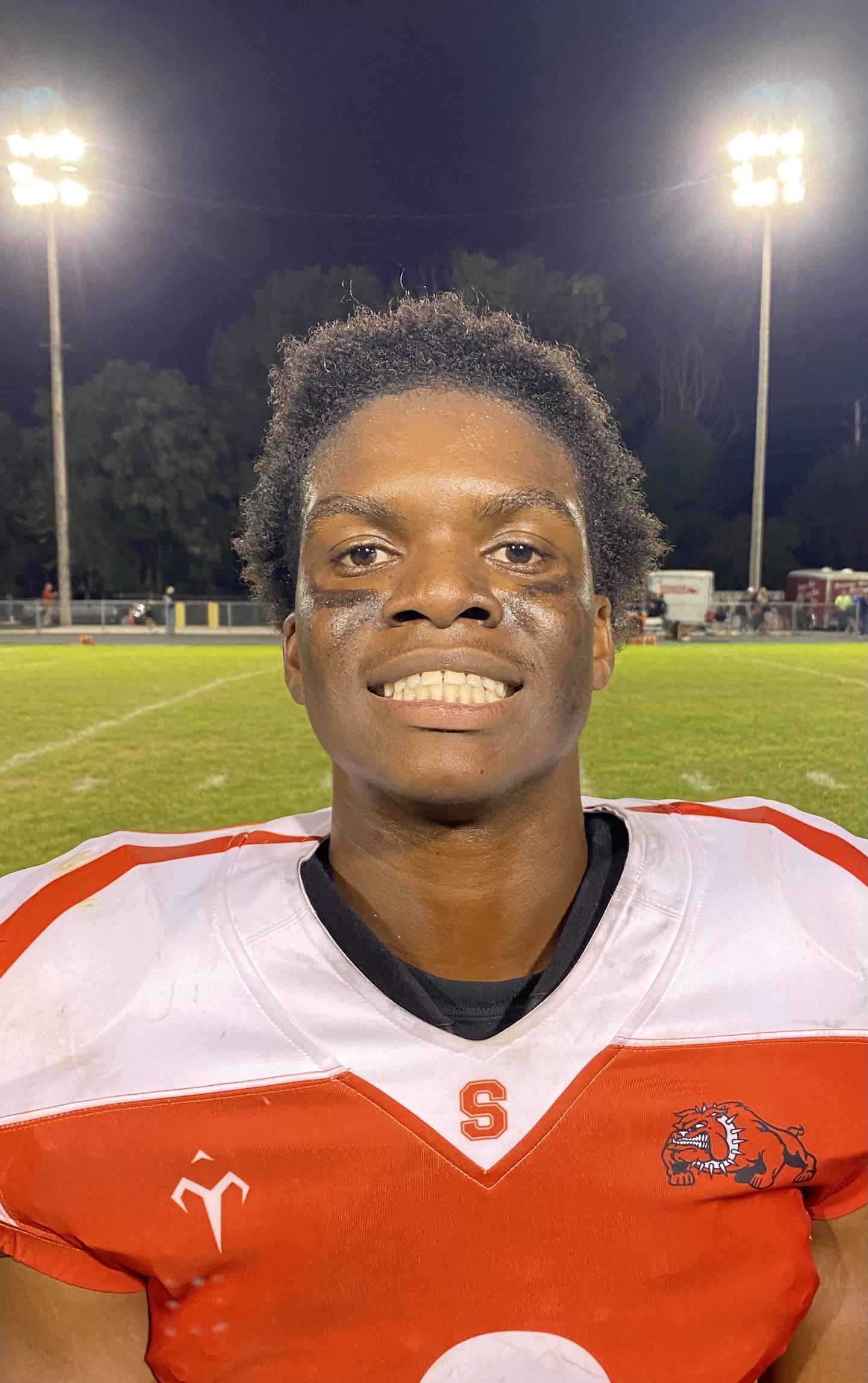 Ford set a school record for receiving yards with 278 on seven receptions, while Benning is believed to have set a Streator record for passing yards in a game with 419 during his 14-of-20 performance. The two hooked up for touchdown passes of 66, 71 and 78 yards.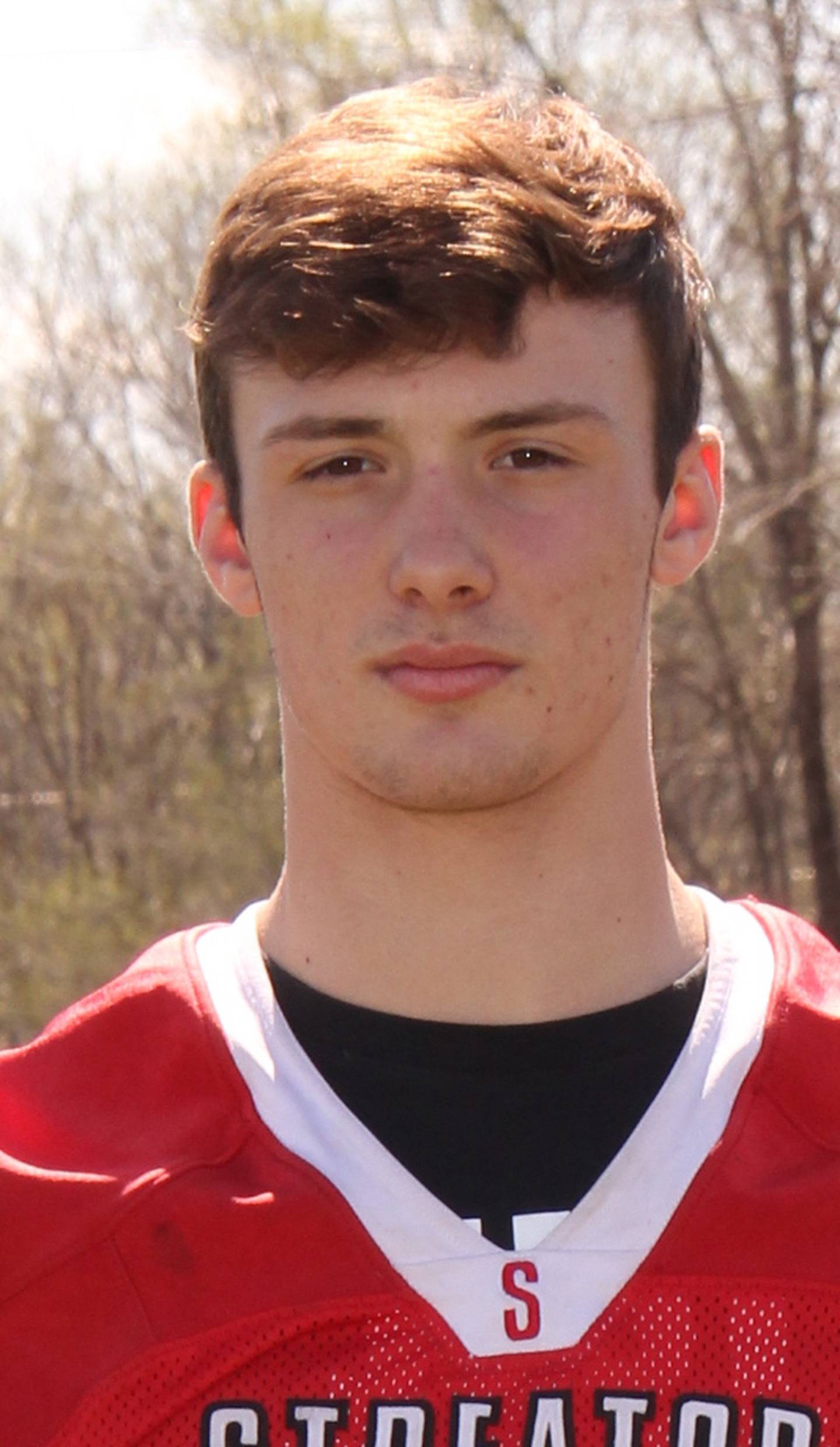 La Salle-Peru lineman Aidan VanDuzer also earned a spot on this week's Team of the Week.
The Bulldogs also entered the weekly Associated Press state rankings in Class 5A, receiving votes and landing in the de facto 13th spot.
– J.T. Pedelty
The last time Streator was 4-0 was ...
The Streator Bulldogs will be gunning for a 4-0 start when they visit Lisle on Friday. And although it's been 17 years since Streator was 3-0, it's been quite a bit longer since the Bulldogs were 4-0.
Streator has started 4-0 eight times in the program's better than 125-year history – in 1977, 1976, 1964, 1958, 1950, 1929, 1928 and 1927.
The last two times Streator started 3-0, it lost in Week 4 — 7-6 to Geneseo in 2004 and 48-7 to the Maple Leafs in 2003.
– Brian Hoxsey
Finishing in the red zone
While preparing for rival La Salle-Peru, Ottawa worked on finishing drives once it got into the red zone.
Unfortunately for the Pirates, their one trip to the red zone Friday did not end in points, as L-P safety Mason Lynch made an interception in the end zone with less than a minute left before halftime of Ottawa's 28-0 loss.
"That was our focus [L-P] week. That's the frustrating part," Ottawa coach Chad Gross said. "We focused on trying to get some different concepts in the red zone. Braiden [Miller] was getting a lot of pressure and wasn't able to get through his progressions. He forced a couple throws because of how much pressure L-P was creating. We have to clean up some of the blocking stuff and get the run game going. When you don't have any run threat, they're able to pin their ears back, and [L-P] plays some stuff in the secondary. We have to be able to establish the run moving forward."
– Kevin Chlum
Marquette, Durdan get off to another quick start
In the season opener against Dakota, Marquette lost a fumble on its first possession of the game, but after allowing a touchdown, the Crusaders tied the contest quickly on Tom Durdan's 82-yard return to paydirt on the ensuing kickoff. In Week 2 in a road triumph over Chicago Christian, Durdan scored the first of his four TDs on a 15-yard dash on the Crusaders' opening drive.
The theme continued Friday night against the Chiefs.
Marquette received the opening kick, and Durdan's 18-yard return started the Cru at their 36. Then after a 6-yard run each from backs Jurnee Reed and Pete McGrath and a 45-yard reception by split end Caden Eller from quarterback Alex Graham, Durdan took a pitch and went around right end for a 12-yard score. Then for good measure, Durdan hauled in a two-point conversion pass from Graham to give the visitors an early lead.
All told, Marquette has scored on 17 of 27 possessions this season, including 5 of 8 against Dee-Mack. The Crusaders appear in this week's AP rankings, also receiving votes in Class 1A in the de facto 14th spot.
– Brian Hoxsey
Ottawa vs. L-P: Winning in bunches nothing new
Last Friday's Cavaliers victory over Ottawa was the seventh straight for La Salle-Peru in the stories rivalry, giving L-P a 67-50-5 edge in the all-time series.
While at times the series has been back-and-forth, 10 times one team has won four or more consecutive matchups counting L-P's current run.
Runs of five or more straight wins for La Salle-Peru include 12 in a row from 1935-47, five straight from 1972-76, seven straight from 1981-87 and seven in a row from 2015-current. Five straight Ottawa wins or more have included the Pirates' seven straight from 1961-67, eight in a row from 1988-95, six straight from 1997-2002 and five consecutive from 2010-14.
– Brian Hoxsey
L-P vs. Sandwich canceled by COVID
Friday's Sandwich vs. La Salle-Peru game has been canceled because of a COVID-19 quarantine involving the Sandwich football team. The Indians (0-4) also had to cancel last week's game against archrival Plano.
L-P (3-1) has announced it plans to accept the forfeit victory.
– J.T. Pedelty