FULTON – Durand-Pecatonica running backs followed the holes created by their offensive line.
Then the backs broke those open for some big runs in the second half, and DuPec defeated Fulton 38-24 on Friday night in Fulton.
AJ Mulcahy had 189 yards rushing, including breakaway runs of 68, 39 and 29 yards. Trenton Taylor was a workhorse, with 124 yards on 25 carries.
"We came out tonight knowing it was going to be a dog fight," Mulcahy said. "I want to thank our boys up front. They made it a game. I can't do anything without them."
Briaun Green, Jake Anderson and Drake Fortson were some of the linemen Mulcahy commended.
In the fourth quarter, Du-Pec had a 12-yard touchdown run by Taylor with 7:42 left. Then Hunter Hoffman completed a 16-yard TD pass to Bo Seaton with 4:29 left to put the score out of reach.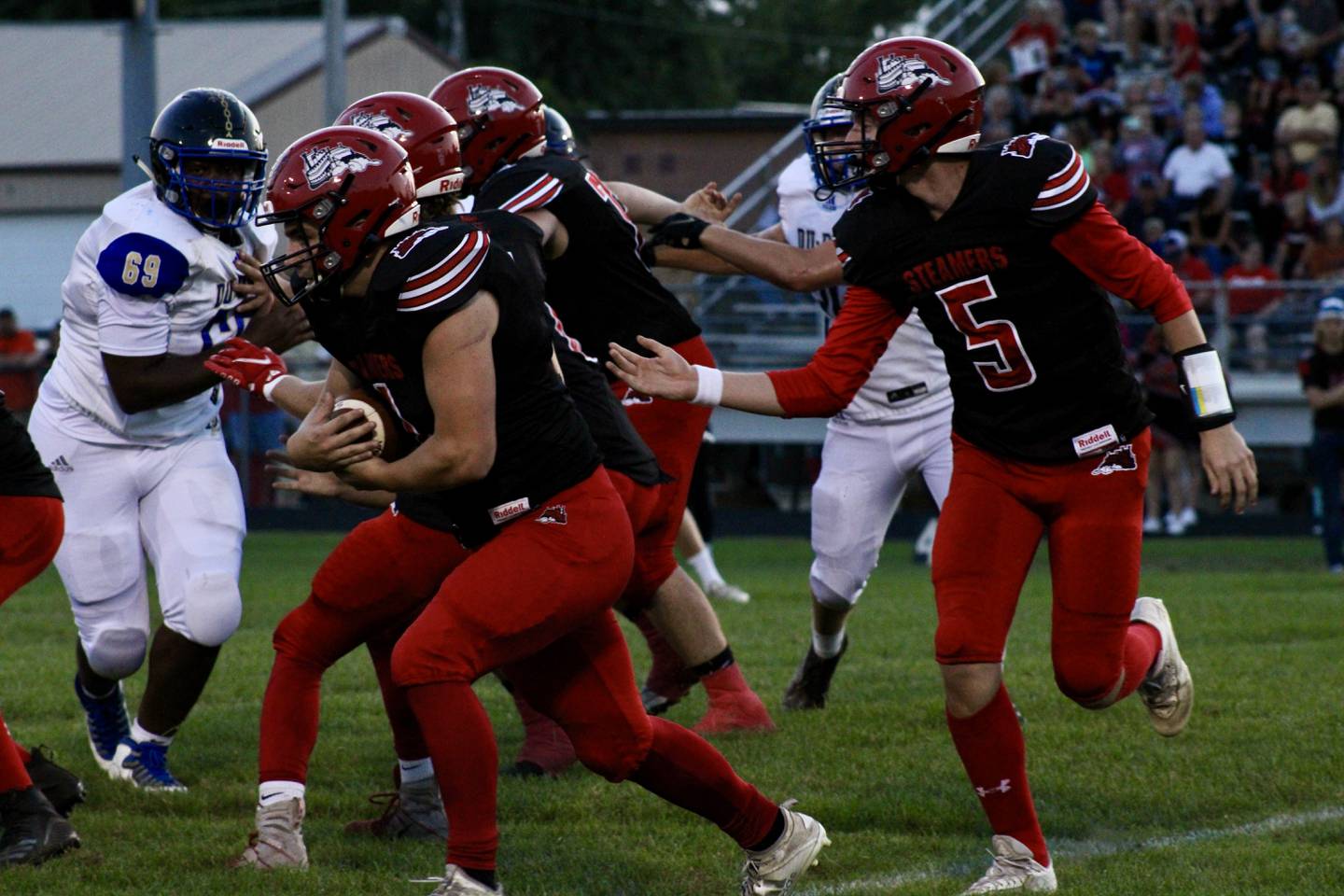 Fulton entered the game as the No. 4-ranked team in Class 1A. Du-Pec is expected to be a Class 3A school come playoff time.
Fulton quarterback Patrick Lower Jr. started strong, hitting his first four completions. Then Du-Pec adjusted, and four of his next five passes were incomplete as he faced pressure.
A lot of that pressure came from Green, a 245-pound junior, who got through Lower's protection and forced him out of the pocket on several occasions.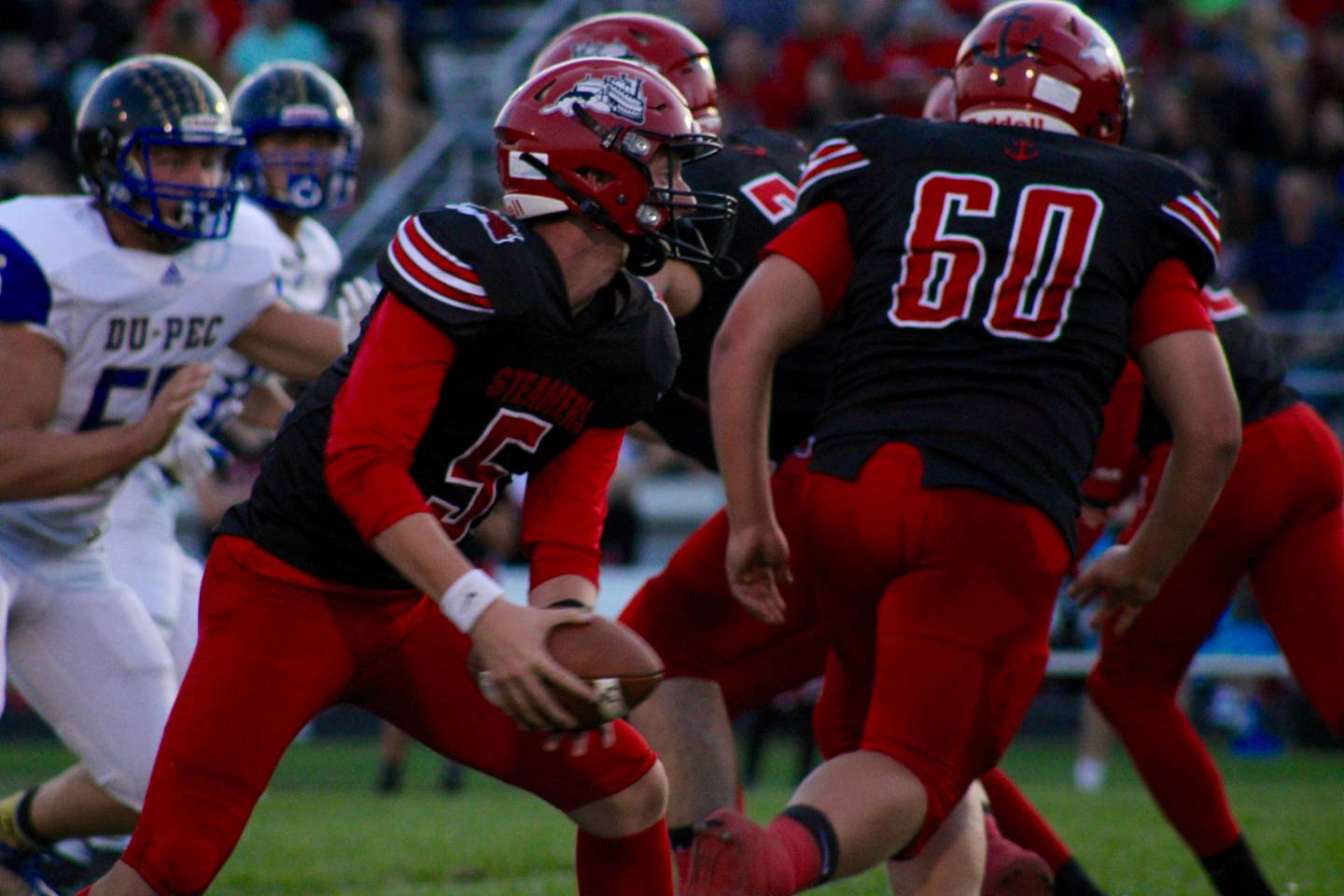 The third quarter ended with Du-Pec leading 24-17.
DuPec took the opening drive 80 yards in 13 plays. Mulcahy carried it in from the 3 with 8:10 left in the first. Hoffman passed to Trent Hetland for the two-point conversion.
"We got punched in the mouth early," Fulton coach Patrick Lower said. "They came right at us. We made a couple of adjustments. Our kids did a nice job throughout after that, settling into the game."
Fulton answered with a big defensive play. Baylen Damhoff intercepted Hoffman at the Du-Pec 40 and returned it down the sideline for a touchdown at 4:51 of the first. Endi Qunaj had the kick for extra point.
On a play from the Fulton 29, Mulcahy broke a tackle and skipped in to the end zone to put Du-Pec ahead 16-7 at 6:46 of the second, after Taylor added the two-point conversion run.
Then Fulton assembled its best drive of the second quarter. Starting on its own 22, the Steamers got five first downs. As the clock ticked down, Qunaj hit a 15-yard field goal that made it 16-10 at halftime.
On the ensuring kickoff, Qunaj booted it all the way to the goal line for a touchback.
With 18 seconds left in the half, Du-Pec looked like it would score once more. Hoffman hit Hetland on a 53-yard pass downfield to get to the 27. But Hoffman had two incompletions, one in the end zone to close the half.